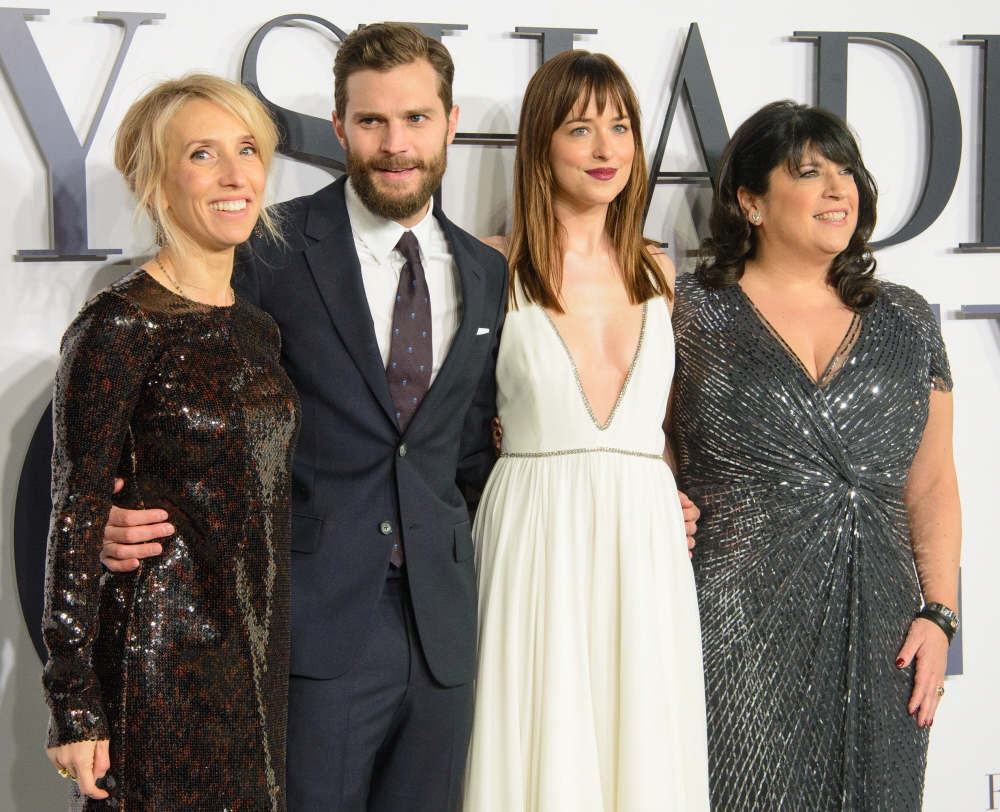 As soon as Fifty Shades of Grey was a certified hit film, the rumors began about Jamie Dornan wanting no part of any sequel. It was said his wife, Amelia Warner, was not happy with the Christian Grey character and she doesn't want other women drooling over her husband. It was said that Jamie was unhappy with the way Fifty Shades turned out. It was said that Jamie was loyal only to Sam Taylor Johnson, and if Sam was leaving, so was he. In the end, Jamie has a contract for two more films, so he had to suck it up (through his rep) and state unequivocally that he would return for the sequel, if that sequel was happening. So what was it really all about? Was it just some random tabloid speculation? Or was it some larger plot to take power away from E.L. James?
Jamie Dornan reportedly quit Fifty Shades Of Grey and refused to appear in any further films in the franchise on the request of his wife, Amelia. However the hunky actor, who branded the previous rumours "conjecture", is now said to be "committed" to the project alongside his co-star Dakota Johnson.

A source told the Daily Mirror: "It's quite the opposite and they (Jamie and Dakota) are both committed to the project because of the benefits to the family."

An insider also informed The Sunday Times: "Jamie has made it known that doubts could be in place if Sam Taylor-Johnson [director] exits, but it's just a ploy designed to put pressure on James and push her to loosen her grip. The truth is that Jamie plans to do all three, and very much with the backing of his family."
My take: Sam is definitely leaving. She's getting all kinds of offers and I think she won a lot of respect from the studio for the way she handled a difficult situation with EL James. I also think Jamie and Dakota have to honor their contracts no matter what, but they will both be willing to play hardball with the studio about EL James' control over the future of the franchise.
Meanwhile, Jamie has just signed on to a new film! He's taken a part in Anthropoid, a true story set during World War II about a Czech soldier involved in a plot to assassinate SS officer Reinhard Heydrich. Cillian Murphy will also star. Well… at least Jamie is getting more opportunities to prove himself after his kind of awful reviews for Fifty Shades.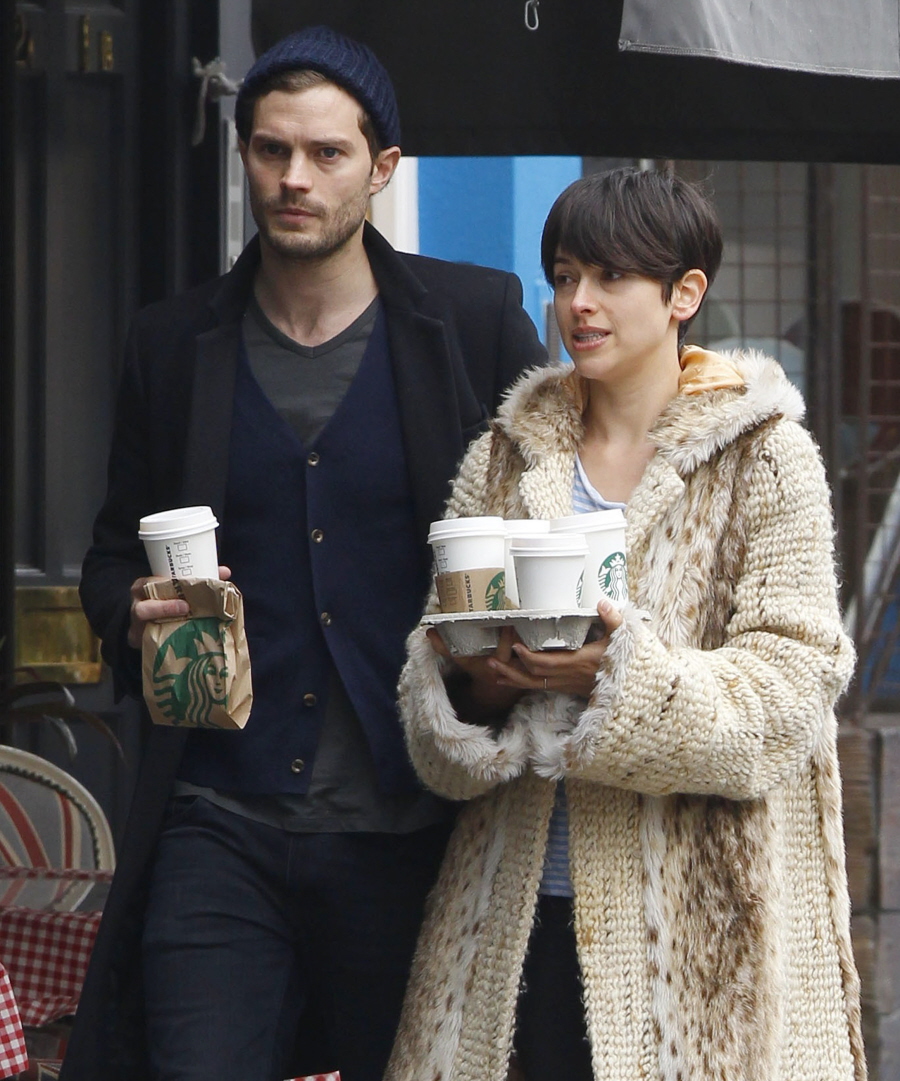 Photos courtesy of WENN, Fame/Flynet.