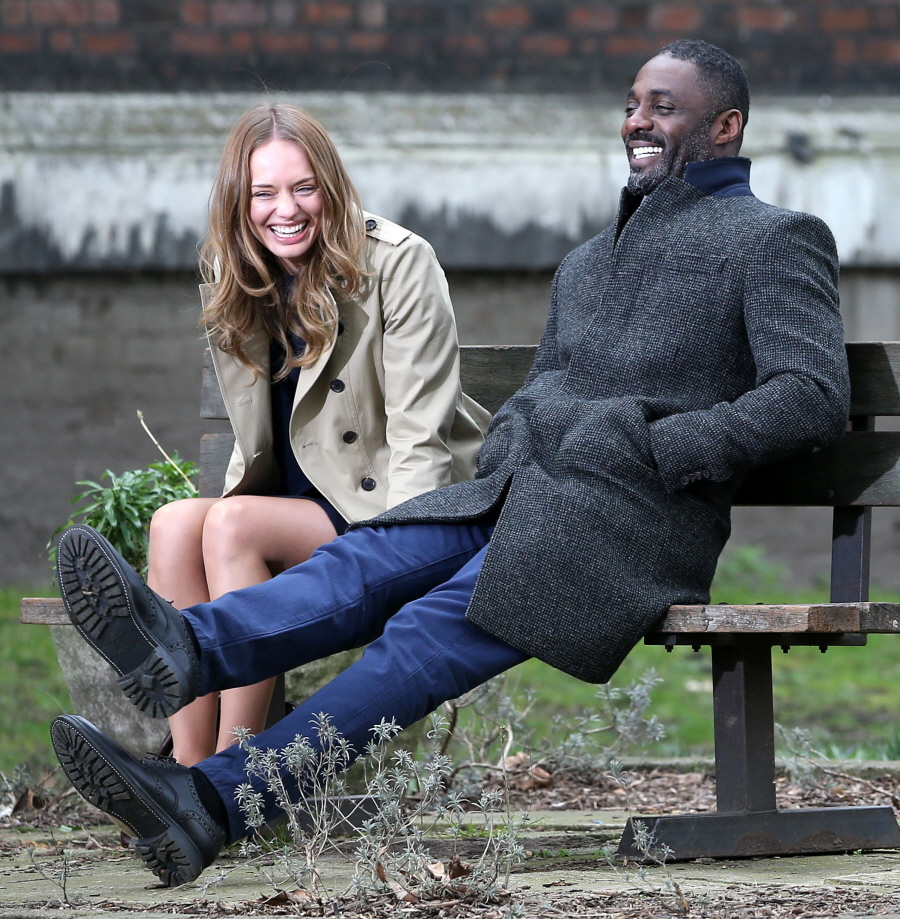 Mm, Idris Elba. Here are some pics of Idris out in London this week. He's actually filming new episodes (or one two-hour special episode?) of Luther. Idris loves Luther and he's wanted to do a Luther movie for a while too, but people are pretty sure this is just a TV episode being filmed. The girl in these photos is Laura Haddock. She looks really happy to be filming scenes with Idris Elba. You'd have a sh-t-eating grin on your face too if you were that close to Idris's thunder.
I've admitted this before, but here I go again: I really couldn't get into Luther. The accents were too strong, and you know it's something when I'm saying that! I love British TV shows, but I can't understand what half of the characters are saying in Luther, plus the show is literally too dark. The characters need to turn on some lamps. But for fans of the show, yay, he's back!
What else is going on with Idris? Well, he did a film called Beasts of No Nation where he plays an African warlord. The film was bought by Netflix – as in, Netflix outbid studios – and now the film isn't going to get a theatrical release, but it will be streamed on Netflix.
Meanwhile, people are still talking about how Idris would make a really good James Bond once Daniel Craig retires. In the past week, I've seen like a dozen "think pieces" on why Big Dris should be 007. And when Pierce Brosnan was being interviewed a few weeks ago, he was asked if he thought Idris would make a good James Bond. Pierce's reply? "Yeah, he would actually." WORD.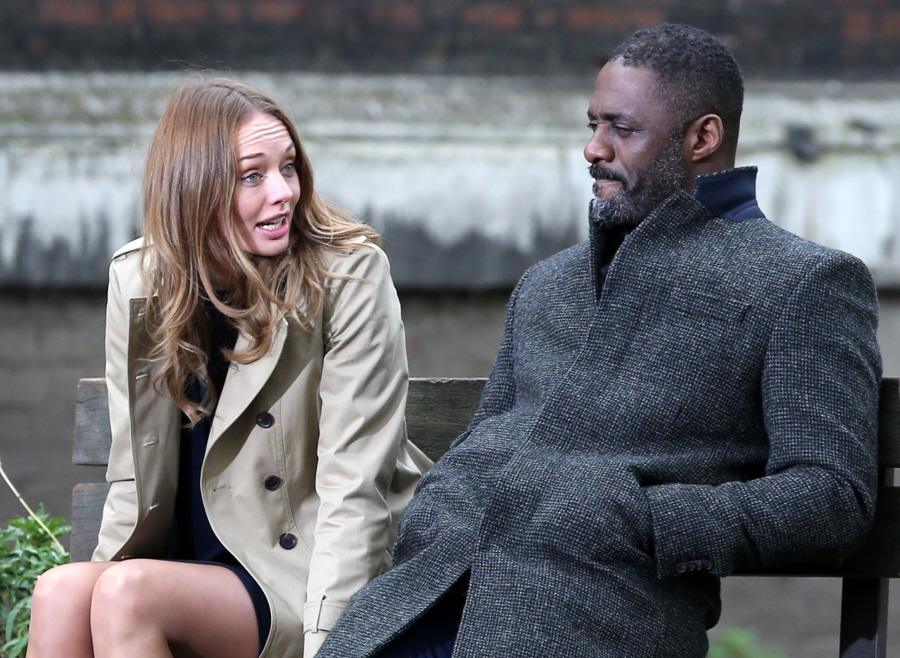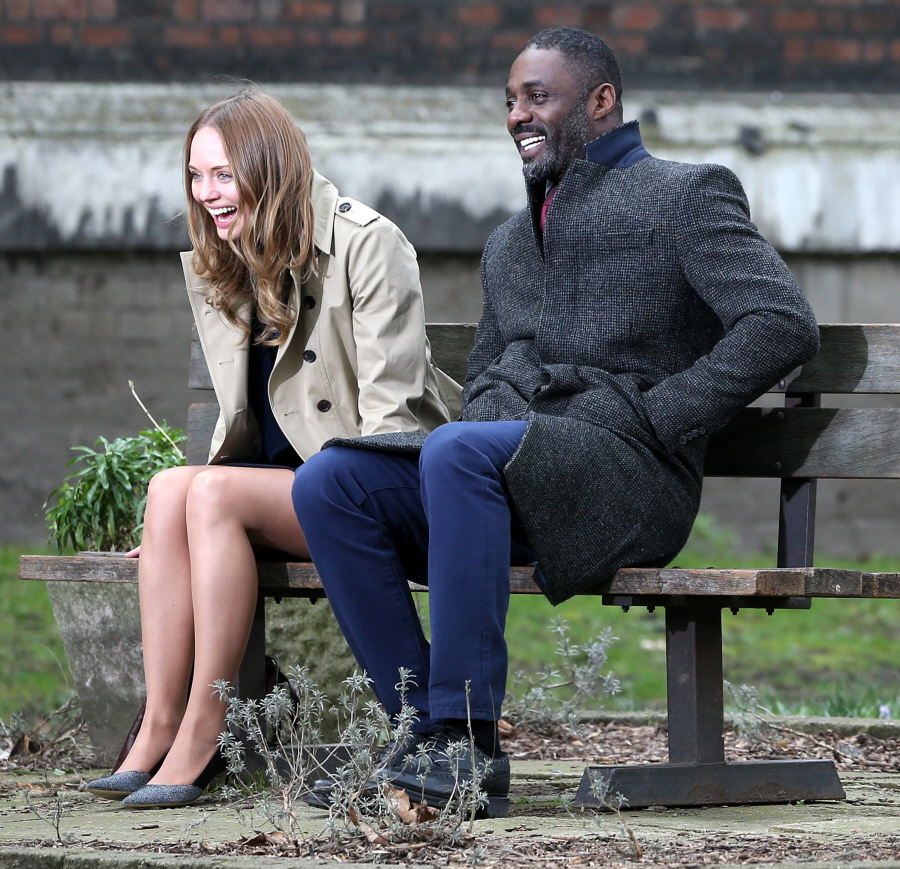 Photos courtesy of Fame/Flynet.