Very soon after Susan Sarandon and Tim Robbins split in 2009, Susan took up with a then-31-year-old dude named Jonathan Bricklin. She was 63 years old at the time. I kind of thought it was a flash-in-the-pan rebound romance that would run its course in a few months. After all, she was reaching retirement age and he was a ping-pong hustling hipster. Five years later… well, it lasted longer than I was expecting. But it's over now! Page Six says Susan (now 68) and Jonathan (now 37) are over.
Susan Sarandon and her much younger boyfriend, SPiN New York co-founder Jonathan Bricklin, have split after five years following a disagreement over a reality show, Page Six has exclusively learned. Bricklin, 37, and Sarandon, 68, both appear on Morgan Spurlock's new AOL series "Connected," which centers on six New Yorkers and their partners who were handed cameras to document their lives for six months.

The show, which will air its first episode on March 31, highlights entrepreneur and filmmaker Bricklin's relationship with Oscar winner Sarandon, but we're told she grew increasingly annoyed about their private lives being filmed.

"It caused a lot of strain in the relationship," a source told us. "It's documented for the show that Susan breaks up with him because she doesn't want to be involved with the show. She says, 'You're a cast member, I'm not.'"

Despite not wanting to be a reality star, Sarandon's name is listed as Bricklin's girlfriend in a press release for the show. She is about to start shooting the movie "The Death and Life of John F. Donovan" with Kathy Bates.

"As of now, they're working on things," our source said of Sarandon and Bricklin, but it's unclear whether they'll get back together.

Sarandon, who had been in a long-term relationship with actor Tim Robbins prior to meeting Bricklin, is an investor in Bricklin's pingpong franchise. We also heard the show caused strife between Bricklin and his SPiN New York partners — but a SPiN rep insists he's still a partner in the business. Reps for Sarandon and Bricklin didn't get back to us last night.
It sort of sounds like she thought he was using her to get press. But after five years, it's not like he suddenly went Full Famewhore, you know? Maybe he wanted her in the show because she was his girlfriend of five years. Anyway, Susan will probably search out some new young lover. Do you think the age difference will be 30-plus years again?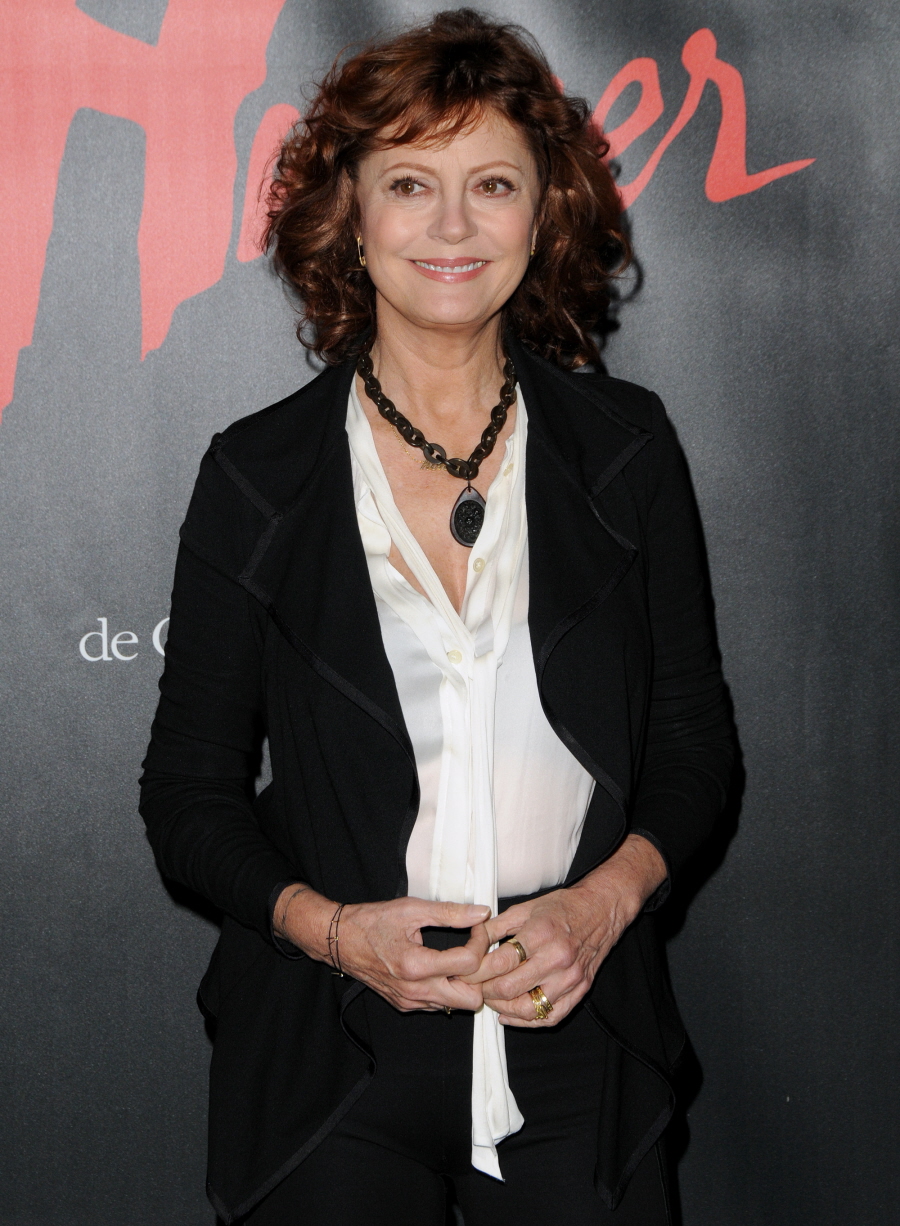 Photos courtesy of Getty, WENN & Fame/Flynet.