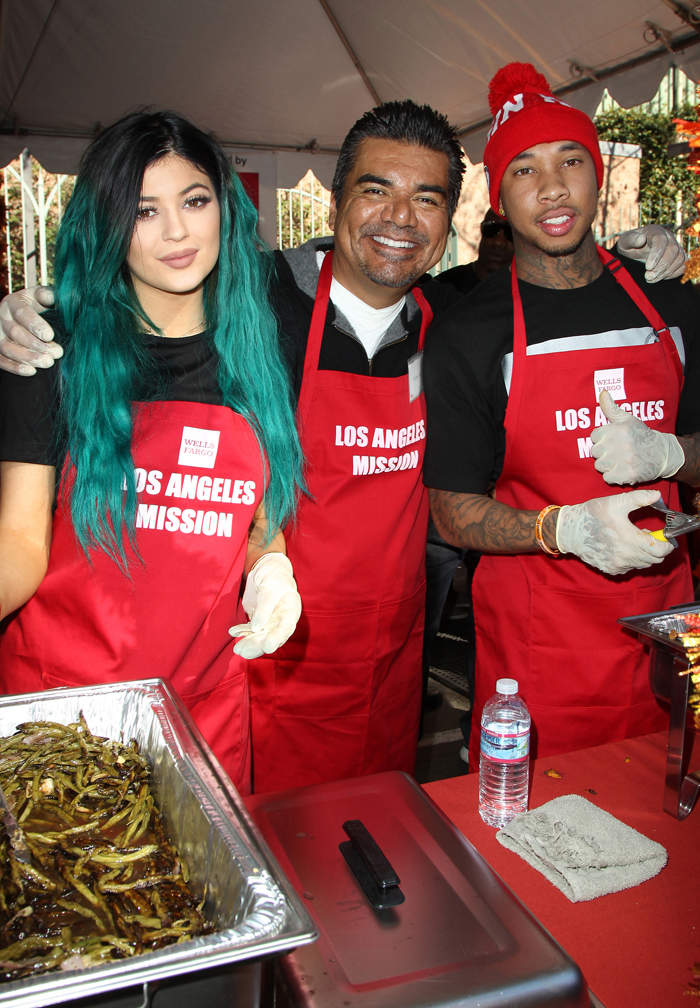 I don't know how much truth there is to this story, but it fits the pattern of Kylie Jenner and Tyga's relationship thus far. The coupling remains illegal in the eyes of California law, since Kylie is 17 and Tyga is 25. He tried to deny dating Kylie. Kanye West confirmed the relationship, but Yeezus was merely ahead of the game. Tyga silently confirmed it too. Tyga then tried to say it doesn't matter what anyone else thinks of him dating an underage girl. Of course.
Radar says Kylie and Tyga are quite serious about each other. Kylie's been wearing a sparkly new ring on that special finger, and you can see a photo here. Is Kylie actually thinking of marrying this guy? Here's Radar's take:
Kylie Jenner brought home a special souvenir from her recent romantic getaway with Tyga — a brand new diamond sparkler on her ring finger!

Now RadarOnline.com can exclusively reveal that the two are determined to make their dreams a reality. "Kylie and Tyga are discussing marriage!" a Keeping Up With the Kardashians source reveals.

"Kylie has asked her sisters what they think of getting married at a young age because it is something that she'd been talking about with him," the insider tells Radar. "Obviously, her sisters have told her that they support her in whatever she wants to do. They cannot tell her that it is wrong because they were all monogamously coupled at extremely young ages."

As Radar previously reported, the couple, who are rumored to have started dating when Jenner was only 14 years old, recently went public with their relationship when 25-year-old rapper dropped the L-word when discussing his now 17-year-old partner.

"Those girls do not like to be without a man and if Kylie wants to marry Tyga, so be it," the source says. "Her sisters are just really happy that she has found true love and he treats her like gold," continues the insider. "They also really like that she will not be hopping from guy to guy and getting her heart broken like they have all had to experience."

At the end of the day, "her whole family would much rather see her settle down with someone who loves her rather than be with many men who will only use her for their own gain."
[From Radar Online]
Well sure. A guy who refers to getting it on as "smashing" obviously treats a lady like gold, right? I wouldn't be surprised if Kylie's sisters approved of this plan, but it also sounds like something Kris Jenner would leak to the press. Or a convenient story for KUWTK producers, which would love to work this romance into the show without getting anyone arrested.
FYI, here's a photo of Kylie's new $2.7 million Calabasas house, which contains 5 bedrooms, 6 bathrooms, and a home theater.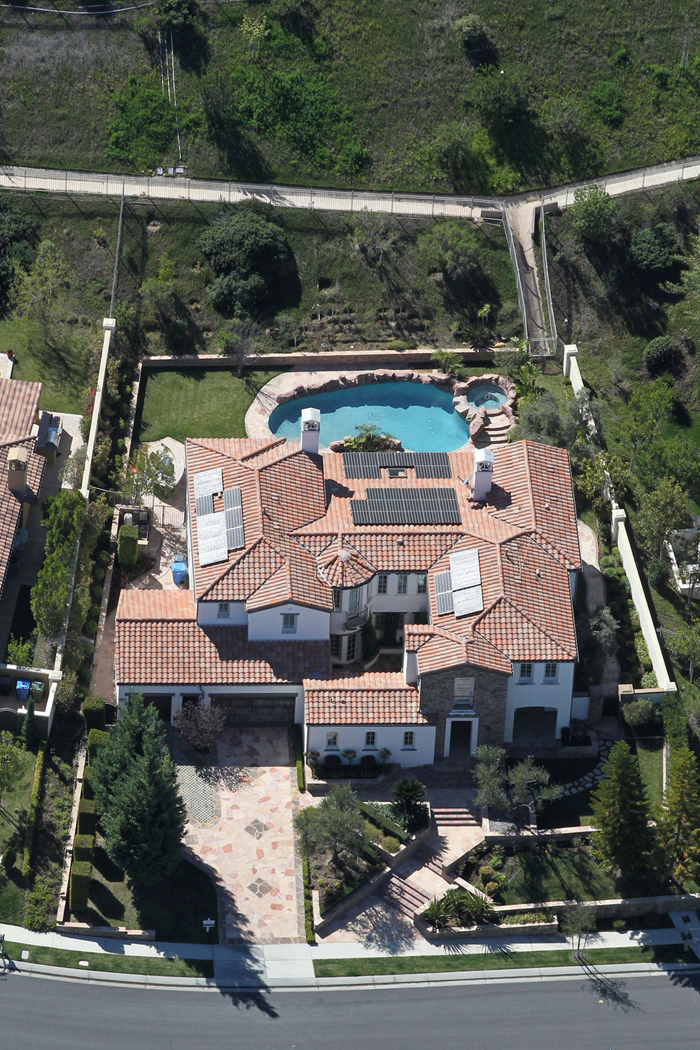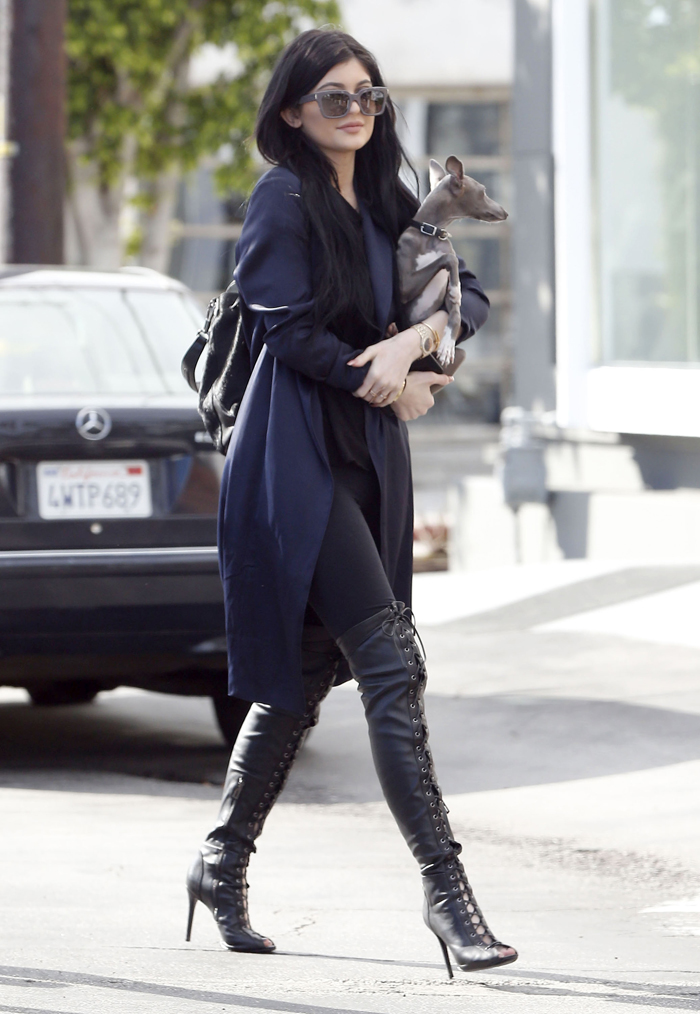 Photos courtesy of Fame/Flynet, Pacific Coast News & WENN