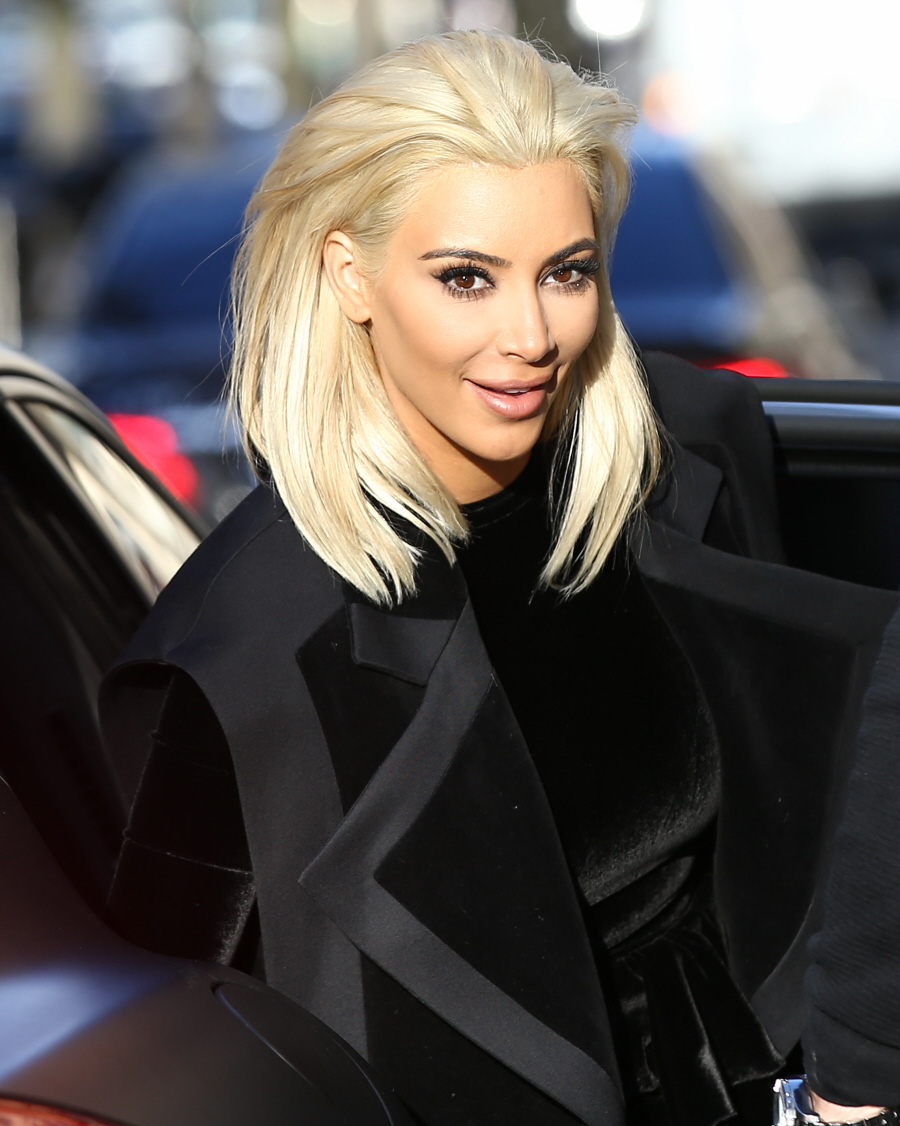 I have the feeling that Kim Kardashian's Platinum Hair is going to be a 20-part saga. It might even carry us through what seems to be a particularly gossip-dull March. These are more photos of Kim's terrible blonde hair in Paris yesterday. She and Kanye are in town for Paris Fashion Week, and they attended Balmain show and an event for the Louis Vuitton Foundation. Kim looked especially wonk-eyed, tired and plastic.
As for her new blonde, E! News got the scoop on everything. Hairstylist Grgeory Russell of the Andy Lecompte Salon did the cut and colorist Lori Goddard did the blonde. Kim claimed – in her tweets thanking the salon – that Goddard got "this color in one try! Not an easy task!" Um… how is that possible? Granted, I know nothing about how blondes are made, but it seems like going from dark, dark brown-black to platinum blonde would be a multi-day process, right? As for why she went blonde… E! News says that Kim did it "just for fun" and because "she wanted a change."
You know what it reminds me of? When Anne Hathaway went crazy-blonde two years ago. And it's the same coloring mistake too – Anne Hathaway has the kind of skin tone and eyes which only work with darker hair. Same with Kim.
Meanwhile, Kim is People Magazine's guest beauty editor this week, and she chatted about some of her favorite beauty trends of the moment. Highlights:
*Her favorite moisturizer costs $455 but she loves pocketbook-friendly shampoo and conditioner that costs $3.49.

*Her current favorite beauty look was her 2009 Emmys appearance – go here to see. She says she was "20 pounds lighter" back then.

*Her favorite accessories: "Always my ring, and I'm really into chokers right now [like the one above, top right!]. I would say this big Cartier choker is really my favorite thing. I love chokers and a hint of fur."

*Her thoughts on bangs: "There are pictures from when I was, like, eight years old, and I swear Kourtney cut my bangs and it looked pretty bad. I will say, I did cut my bangs when I was pregnant, and you should never make a drastic hair change when you're pregnant!"
It's weird that Kim and I have similar feelings about bangs, right? Thankfully, I couldn't agree less with her about chokers. Some women can do a choker. Women with swan-like necks can do chokers. Not women built like Kim. Chokers make Kim look like a linebacker.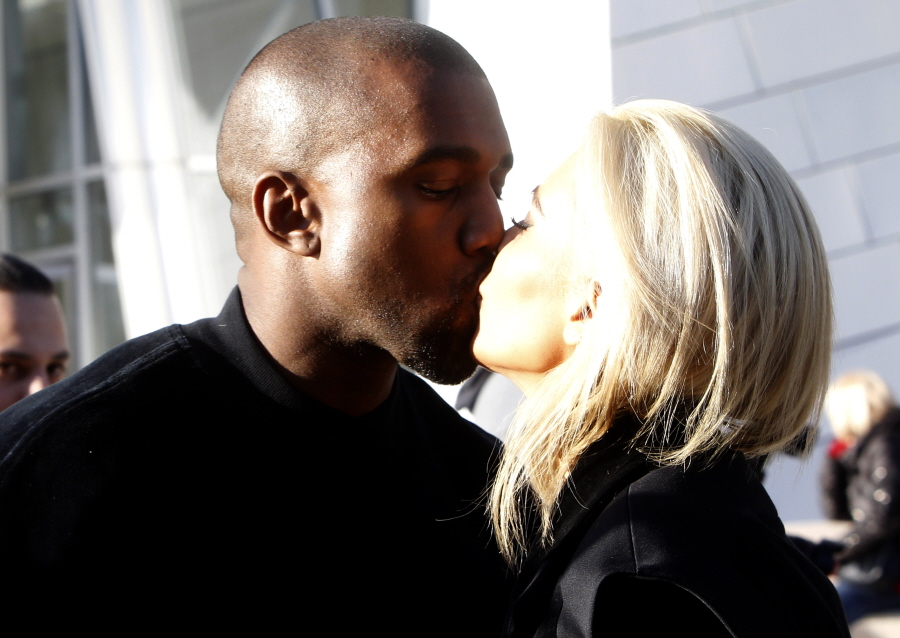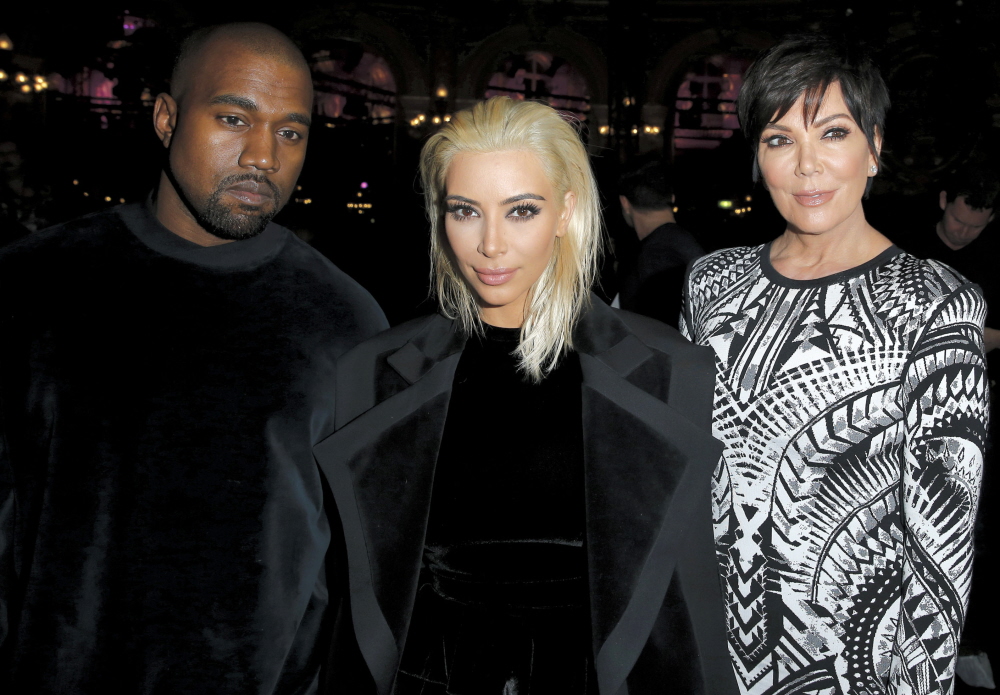 Photos courtesy of WENN, Fame/Flynet, Kim's Twitter.