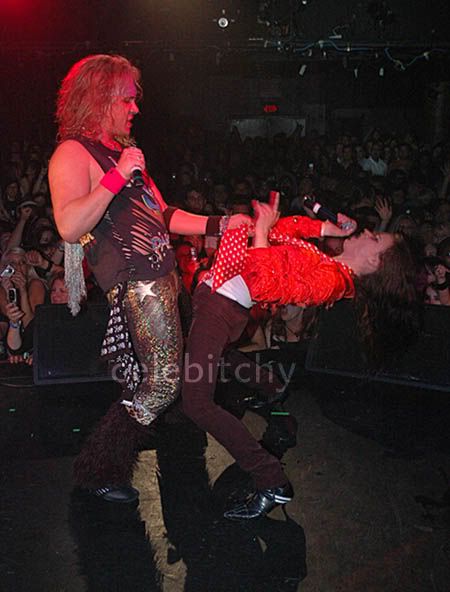 Juliette Lewis really got into her performance during a recent guest gig with the parody glam rock band Metal Skool. She was seen in a groin lock with singer Michael Starr. Pink looked rather tame in comparison and didn't bump and grind or get up close to the other musicians like Lewis.
They were performing at the Key Club, where they have the longest running metal show on the Sunset Strip. They have been dubbed "the ultimate '80s heavy metal tribute" and "best tribute band."
I had to get those details from Wikipedia as I wasn't really familiar with them, although I did remember the name from a performance Kelly Clarkson did with them last year when she was less than sober.
Juliette singing Van Halen's "Ain't Talkin Bout Love" and Pink sang Skid Row's "18 and Life," according to the photo source, WENN.