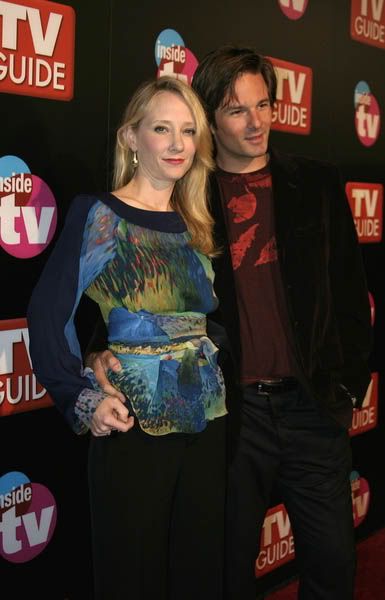 Anne Heche's tactic of trying to smear her husband by claiming he was addicted to online porn didn't overshadow the fact that her husband took care of their son Homer, now five, since he was an infant. Heche's husband, Coley Laffoon, said in court papers that he has been caring for Homer since he was born and that Anne doesn't really know how to be a mom and meet his basic needs.
Laffoon cited the difference in little Homer after he spent 10 days with his mom in Vancouver, where she films "Men in Trees." He said Homer isn't used to being with his mother Homer and after the Vancouver trip he had nightmares and was clingy. His preschool teacher also said she noticed a change in the boy.
There were also supposed incidents when Heche tried to pit the boy against his father, confusing and upsetting him.
Now a judge has given primary physical custody to Laffoon, and child support in an unreported amount. Laffoon had requested $33,000 a month in child support, and it's unknown how much he was awarded.
Heche will get to see the boy every other weekend.
Meanwhile Heche's relationship with her co-star James Tupper might not be going so well. We reported that they were overheard loudly arguing in a Vancouver restaurant over a month ago, with Heche throwing Tupper's cell phone at him and walking out.
Now she's said to be seeking the company of women. She was seen out flirting with two different women in NY recently, according to the NY Post.
Update: Apparently Anne Heche did not lose custody of her son, Homer, to her estranged husband Coley Laffoon. While we were rooting for Laffoon, he only has 50/50 custody with Heche while she is in town. When she is away in Vancouver filming, that's when she gets to see the boy every other weekend.
[Details from E! Online]