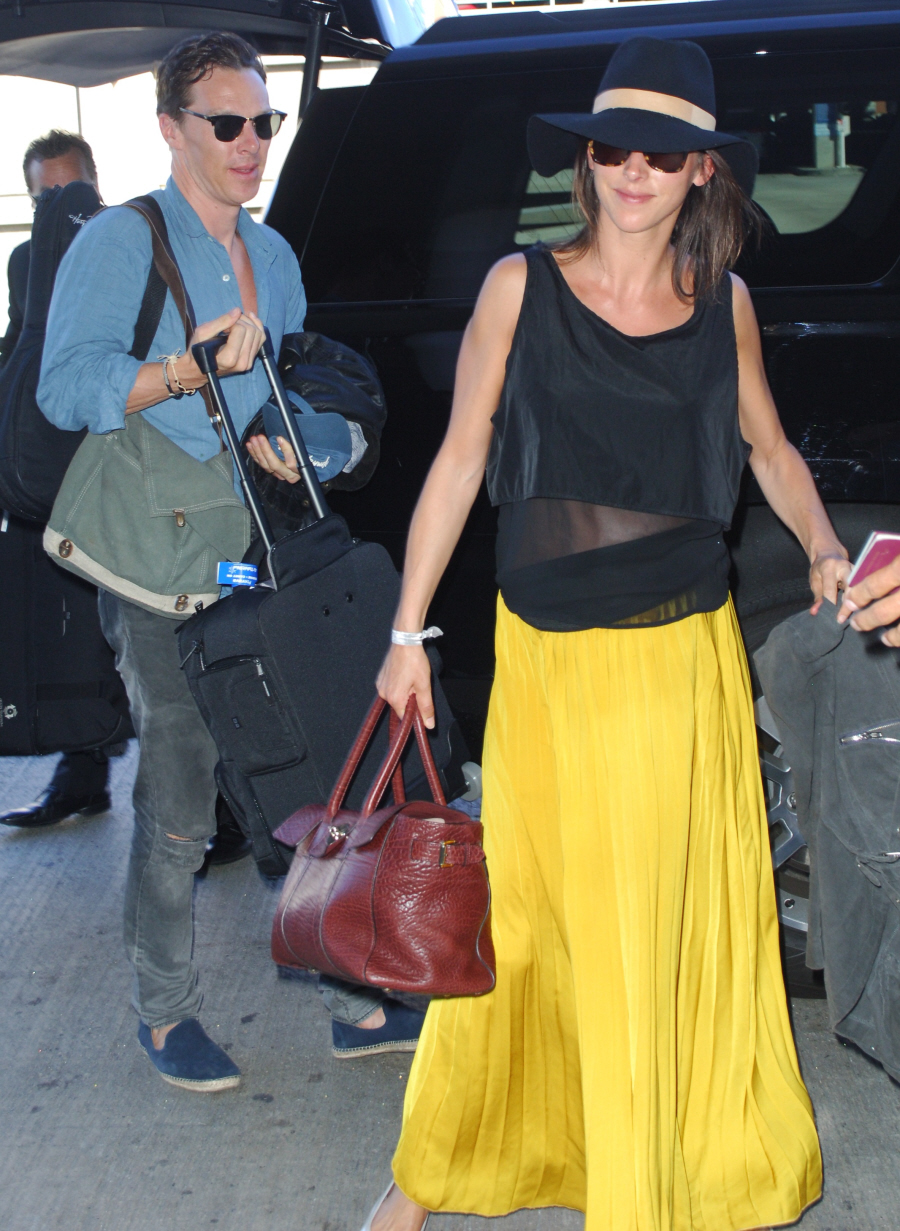 Here are some photos of Benedict Cumberbatch and Sophie Hunter leaving LA (at LAX) on Friday. I assume they flew back to LA from Tahiti? Probably. And then they flew from LAX to Heathrow. You can see the photos of their arrival in England here – Sophie changed clothes in flight, it seems. What she wore to LAX does seem pretty tropical.
A lot of sites are joking about how Bendy and Sophie, two pale English people, actually sort of have "tans" after their Tahitian honeymoon. I don't mind Benedict pale and I don't mind him with some color on his face. What has greatly improved is his hair though – we're almost seeing Cumbercurls! There are a few curls struggling to break free. I'd like to think that Tahiti's humidity probably made his hair more curly. What I fear is that Sophie hates the Cumbercurls and she's the one who encouraged that terrible haircut he got late last year.
Eh, I don't have much else to say. I don't care that Sophie is showing off her bump in that sheer top. Then again, I don't have any bump conspiracies about Sophie, other than the glaring (and likely factual) conspiracy, months ago, that she got knocked up quickly and that's why he proposed. I suspect Sophie's probably due in April. Like Duchess Kate! Jessica Biel should be ready to pop pretty soon too – I bet Biel gives birth before Kate and Sophie. I should create a chart and we can take bets. I will give Sophie this: she's had a very pretty pregnancy.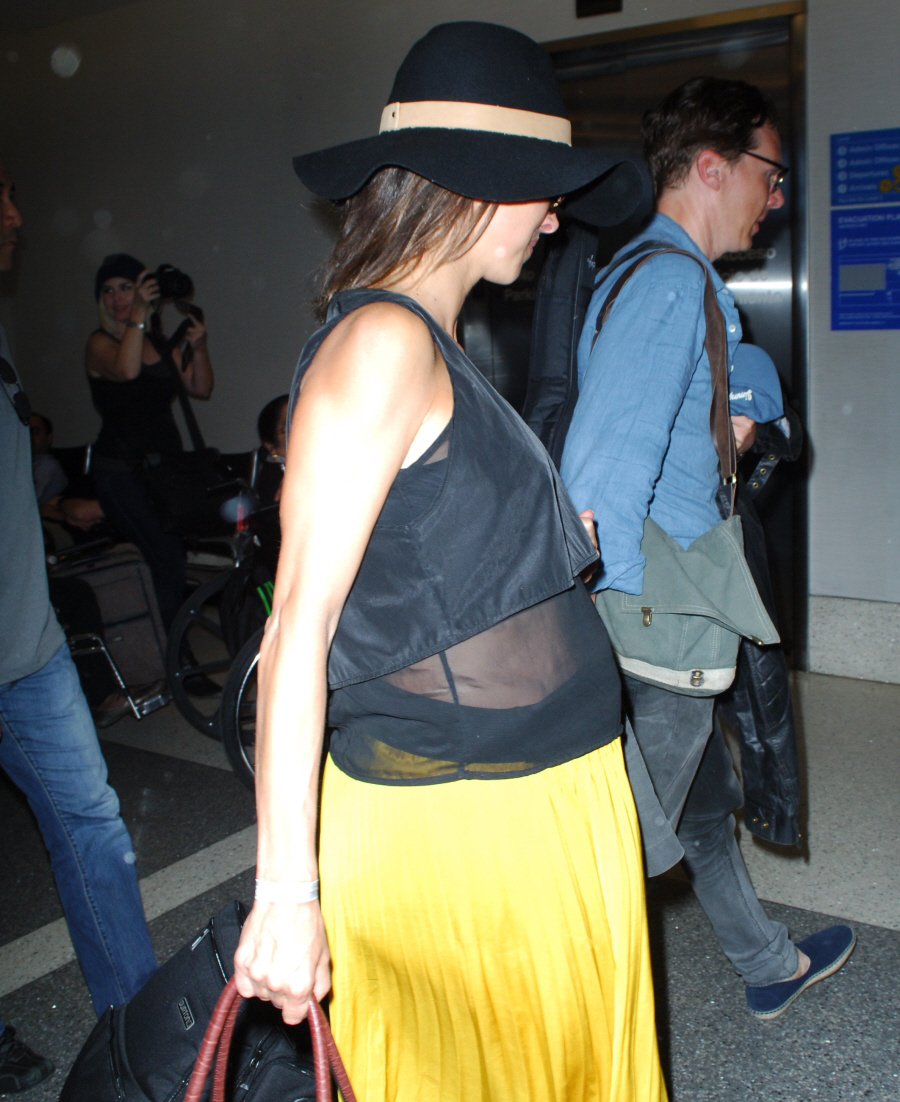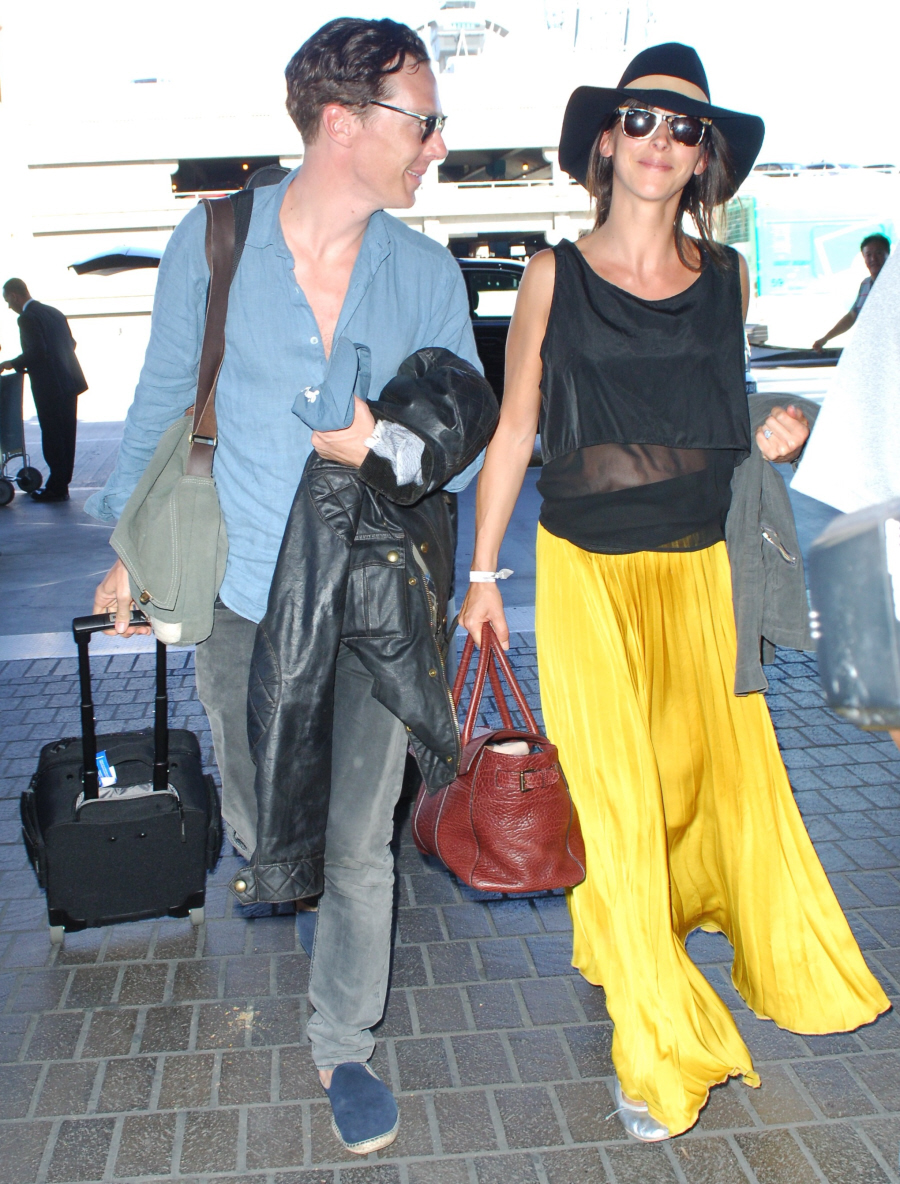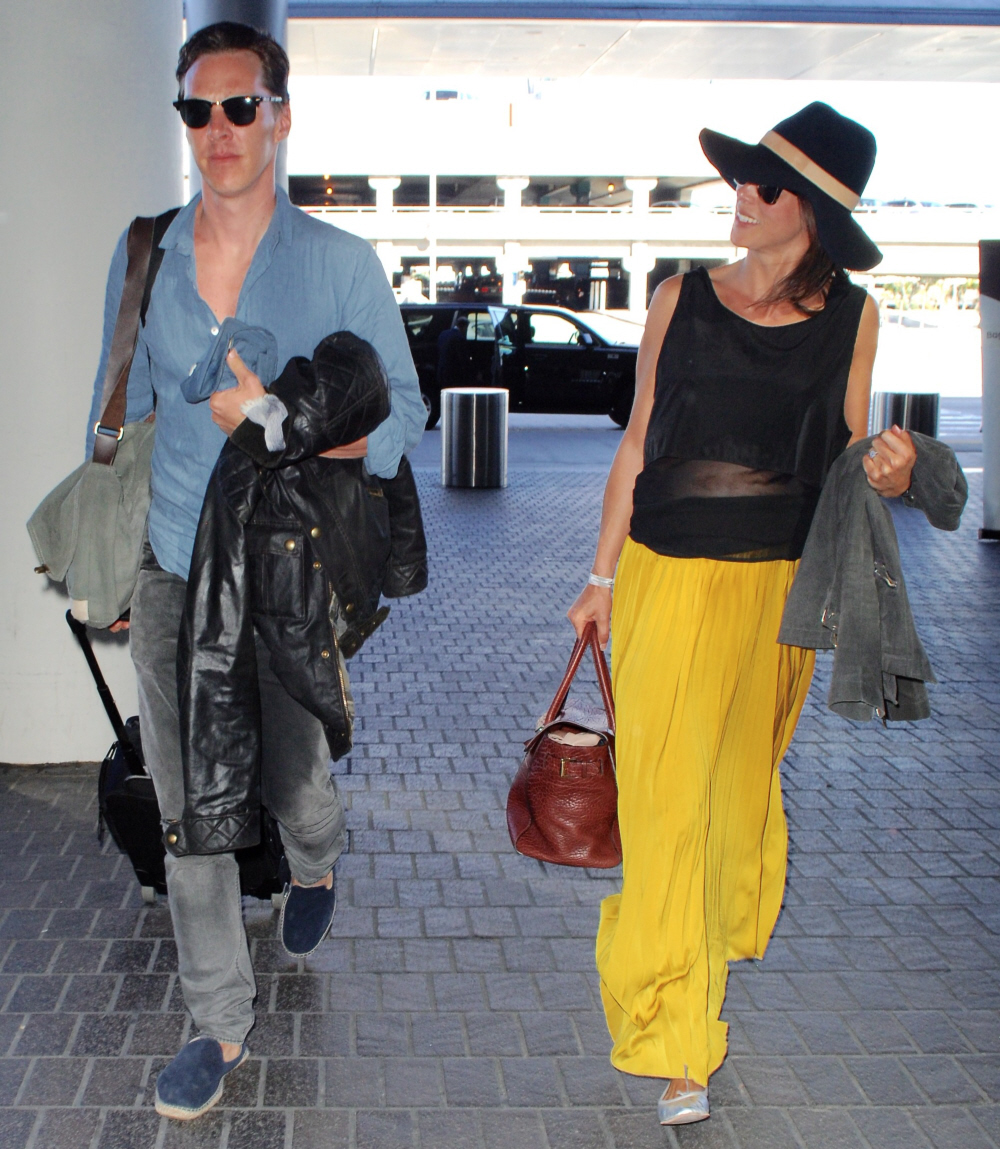 Photos courtesy of WENN.