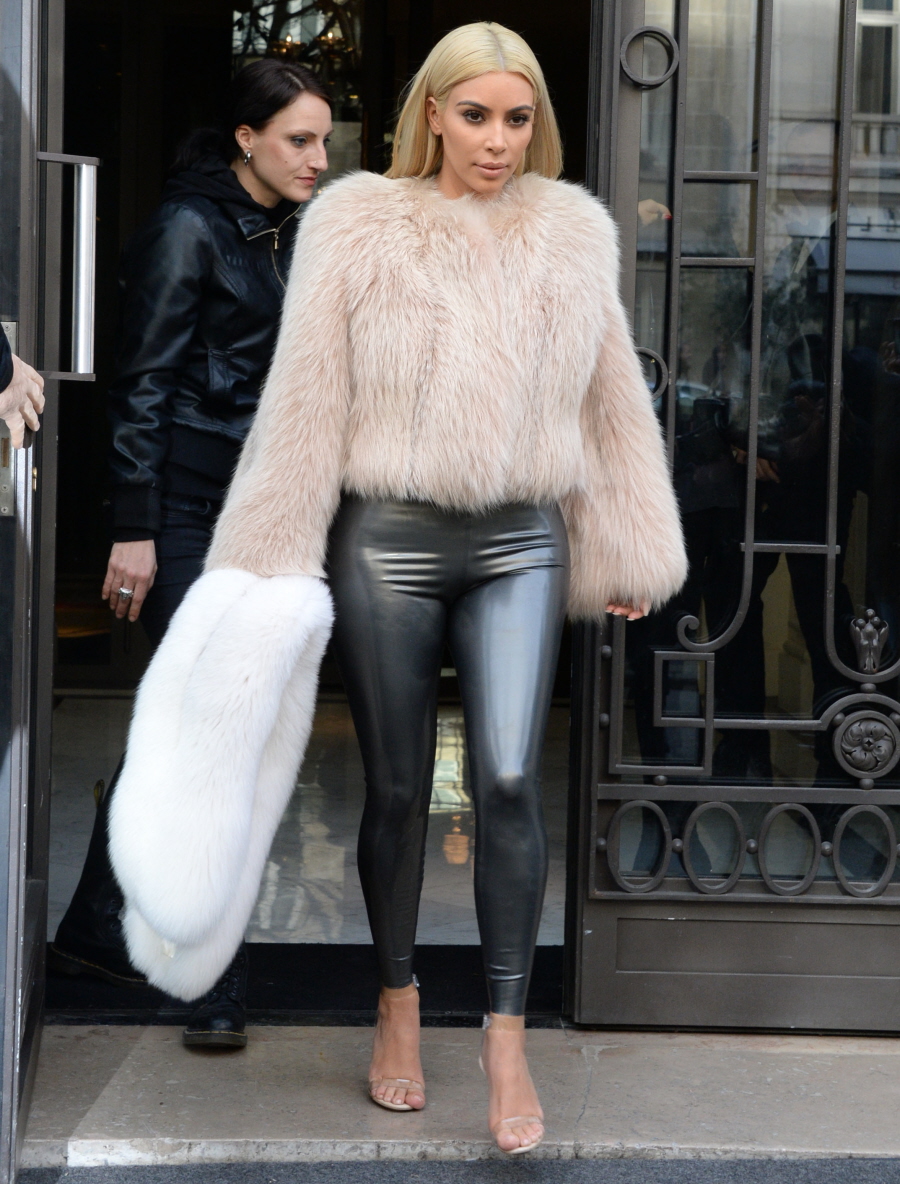 Continuing with our theme of "posting terrible photos of Kim Kardashian looking like ten kinds of hell," I give you some of the latest photos from Kimye's Big Paris Fashion Week Extravaganza. You might say to yourself, "Yes, Kim looks pretty bad in these photos, but why is this a thing?" It's because you haven't seen the back view of Kim in these latex pants. Beware: it's about to get REAL.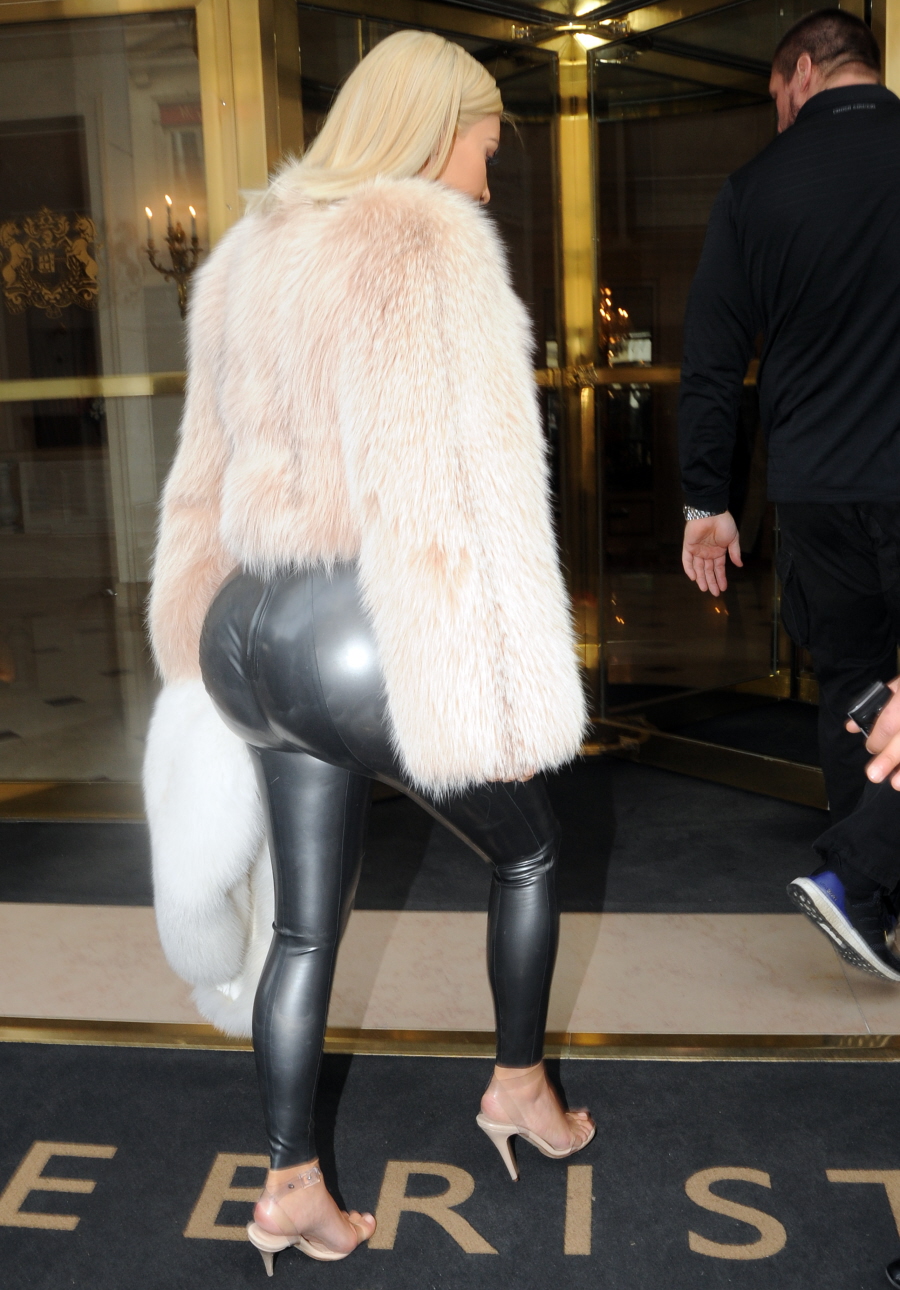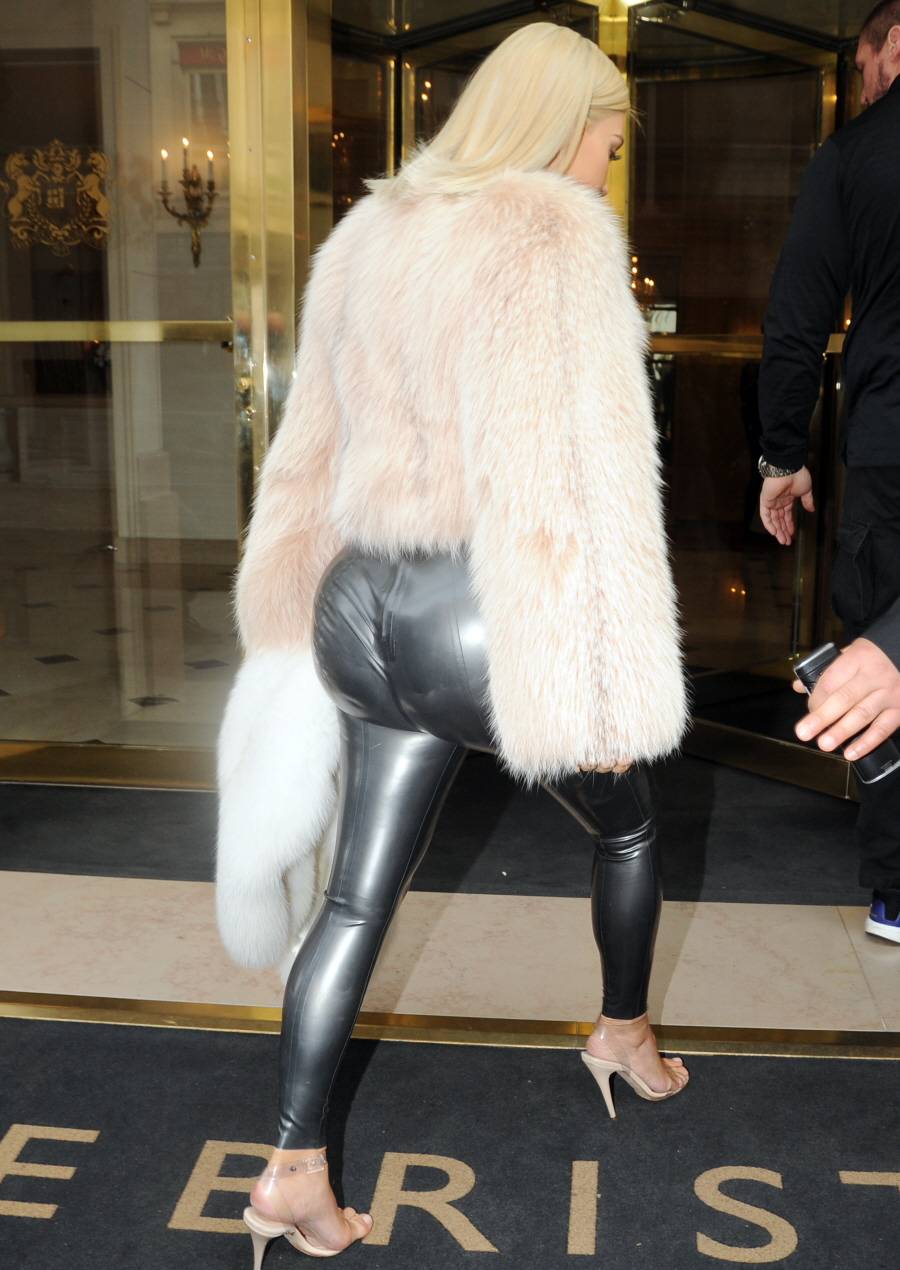 Yes. That's what she looks like in those pants from the back. I would be mortified. I have a big booty too (nothing like this though) and I wouldn't be able to show my face anywhere if I had wandered around Paris looking like a Muppet had sex with two oversized silver beach balls and made a half-Muppet, half-beach ball baby. A baby that was a p0rny famewhore.
What makes it worse (somehow) is that Vogue actually did a little write-up about Kim's ensemble here – go here to read. Anna Wintour must be hitting the crack pipe pretty hard to approve copy that compares Kim's look to "the glamour of Gucci during the Tom Ford era." ARE YOU JOKING?
As for Kim's blonde… even though she made such a big deal about the blonde being done in one take, Kim still had to visit a Paris salon for some kind of quick fix yesterday. She spent three hours in the salon and the Daily Mail has some close-ups of her ash-grey looking scalp. Gross. Ten bucks her hair is super-damaged and it falls out in clumps in the next week. Meanwhile, Kim told People Magazine that she always wanted to attempt a Madonna-Blonde-Ambition look and she just figured now was the best time. Sigh…
I'm also including some photos of Kim with her boobs out again on Friday – she was heading to the Balenciaga show.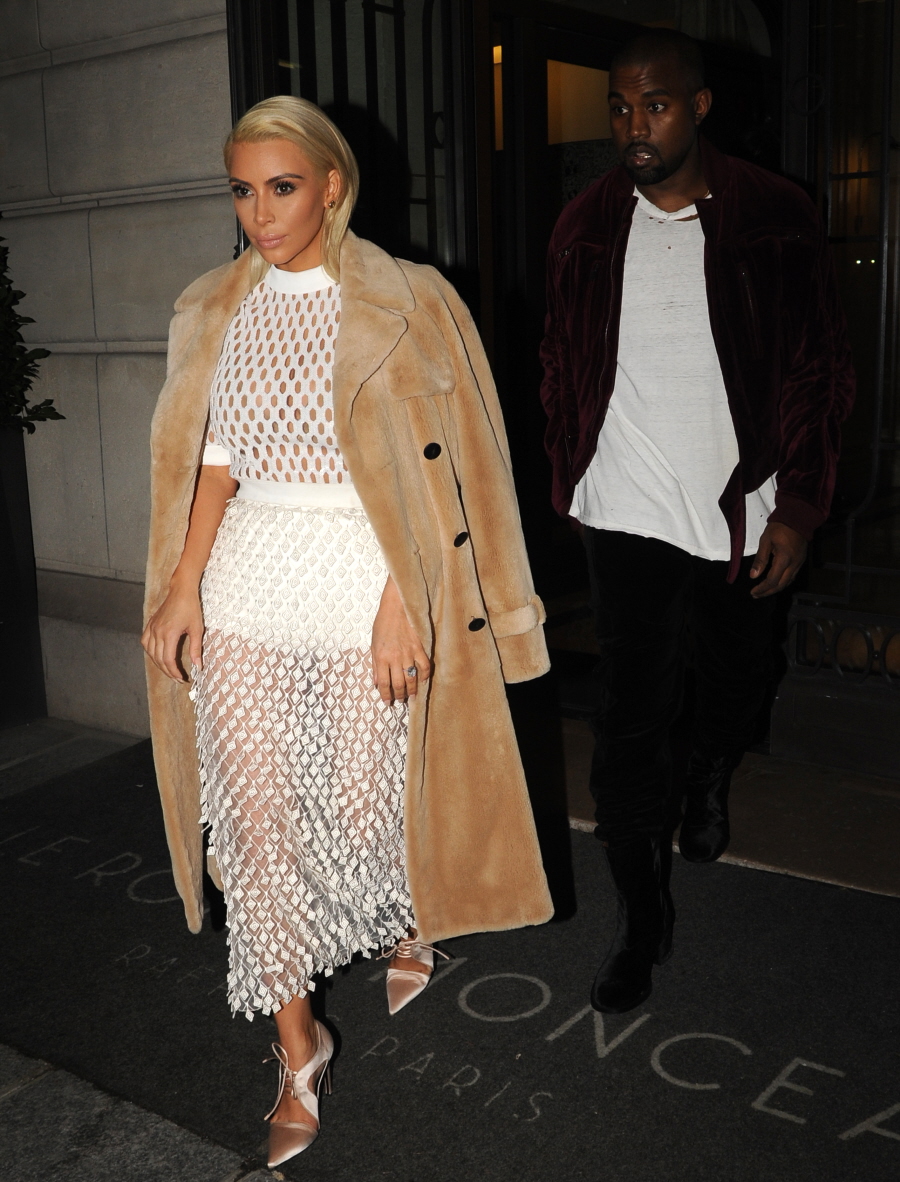 Photos courtesy of WENN, Fame/Flynet.