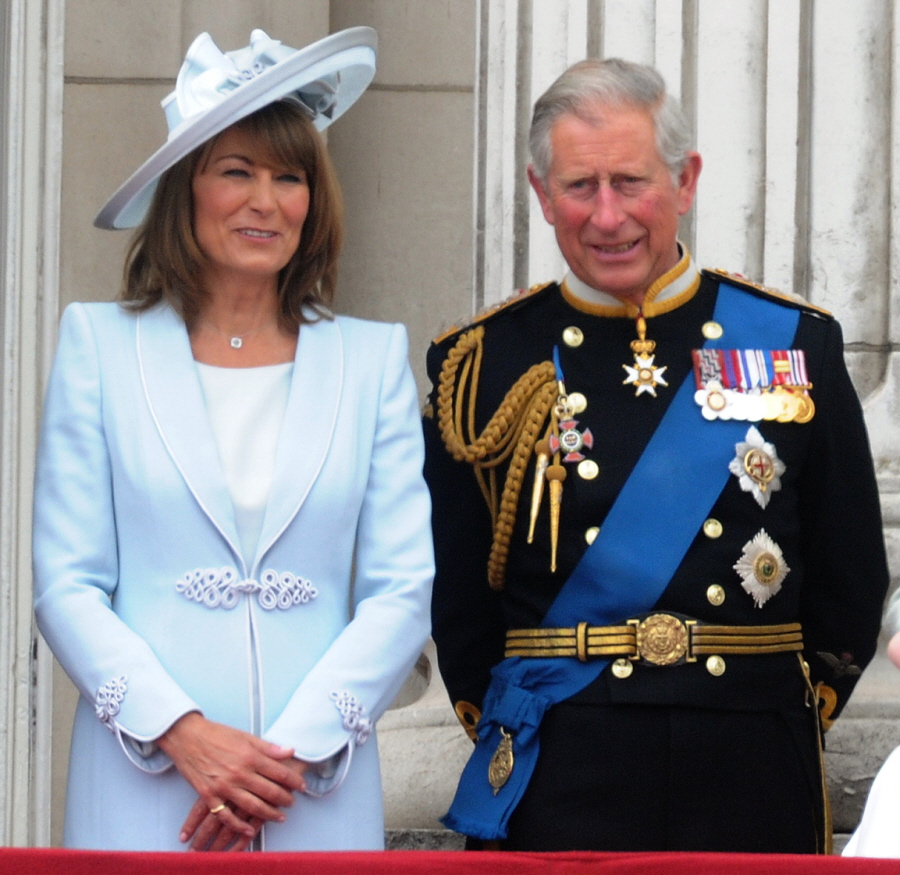 As we discussed on Friday, the Daily Mail's gossip guy Sebastian Shakespeare claims that Prince William and Duchess Kate are basically keeping Prince George from his grandfather, Prince Charles. Sources claimed that Charles is very concerned that George has grown much too attached to Carole Middleton in particular, and Charles is concerned that William and George are much too "Middletonized". The Mail had a follow-up this weekend which re-emphasized these points, but there are some new quotes and info. The point of this report is "don't blame Carole Middleton, blame William and Kate for not wanting Charles to spend time with George." Some highlights:
Carole Middleton wants to buy a house closer to Anmer Hall: There is a 'definite feeling' among friends of the Duchess of Cornwall — George's step-grandmother — that Kate's parents could be thinking of buying a place in Norfolk, where William and Kate will soon be living virtually full-time at Anmer Hall, near the Queen's Sandringham Estate…

Charles never really knew his grandfathers, wanted to be close to George: Charles was only three when George VI died, and he never knew his paternal grandfather, Prince Philip's dissolute, playboy father Prince Andrew of Greece, who died in 1944. The Queen Mother stepped into her husband's empty space and became Charles's counsellor and mentor, a vital sounding board in his life, until her death in 2002 at the age of 101.

Charles "gets" that Kate and Carole are close: An aide says, 'Of course, he acknowledges that the mother-daughter thing is natural, and he's aware it's likely to be just the same when the new baby arrives.' One has to wonder, however, how different things would have been if Princess Diana were still alive to balance Carole's pull on her daughter. Camilla is little help in this respect and she has no special bond with Kate or, for that matter, much of one with William.

Kate is always going home to Casa Middleton: The fact is, Kate has rushed home to her mother at every opportunity — not just when she was suffering from morning sickness — and she and William have been endlessly taking George at weekends to spend time with Carole, 60, and husband Michael, 65, at their £5 million manor house in Berkshire. Yet they have rarely, if ever, been seen at Highgrove in Gloucestershire.

A Middleton family friend says: 'All Carole has ever wanted was to give as much guidance and help to Kate and George as any other grandmother. She'll be horrified to learn that William's father is apparently upset because he is not seeing enough of George. She would never want that.'

How often does Charles really see his grandson? The answer is not very often at all. Our understanding is that he would love to see more of George, but does not want to have to ask. This shines an interesting light on the relationship between father and son. There are very real tensions between the two of them, and Charles often disagrees with William. But if there is an argument, friends say, Charles backs down every time.

But William backs down in fights with Kate? 'It's very different when William has an argument with Kate,' reports a figure from their own circle. 'She's eloquent and stands her ground. It's been a sharp learning curve for William, especially through the rougher passages of Kate's two pregnancies.'

William doesn't want to be like his dad, says one source: 'Part of William is a rebel who just doesn't want to be another version of his father, or have a stuffy, traditional royal role. It's one of the reasons why he's taken the Air Ambulance job. I'm convinced he wants to show Charles that he can be not only a royal, but also a 'Middleton'. His message is that he's part of their family — a family that gave him a proper home life.'
Er… Kate is eloquent in fights with William? That's reason enough to side-eye this report. I tend to believe – with all my heart – that every single person in William's life backs down in the face of one of his infamous temper tantrums. William's father backs down and lets William have his own way. Kate backs down and does whatever he tells her to do. The Middletons will do whatever he says. The only one capable of keeping William in line at all is the Queen, I suspect, and she probably doesn't want to get involved in these very dysfunctional family dramas.
Oh, and if Carole buys a house close to Anmer Hall… that will be very interesting. For now, the Daily Mail is reporting that Carole and Michael have actually moved into Anmer Hall and "running the place." And they will stay until Kate gives birth… and beyond, probably. The excuses being given are that Kate's two staffers quit and Carole is the only one who can "placate" Kate when Kate is feeling ill. Here's the thing: I'm okay with saying Carole should be there for Kate when Kate is about to give birth (God knows William doesn't seem interested AT ALL), but it bugs me that we're supposed to believe that Anmer Hall isn't already staffed by easily a dozen people already.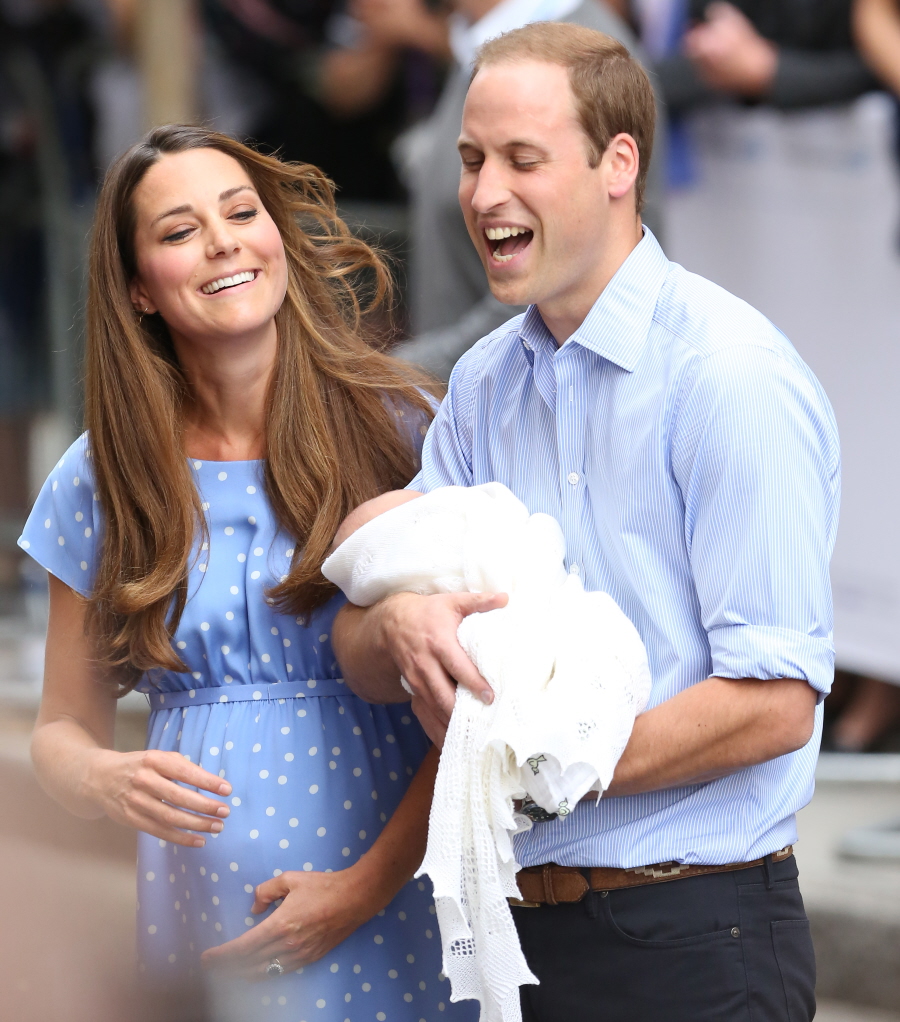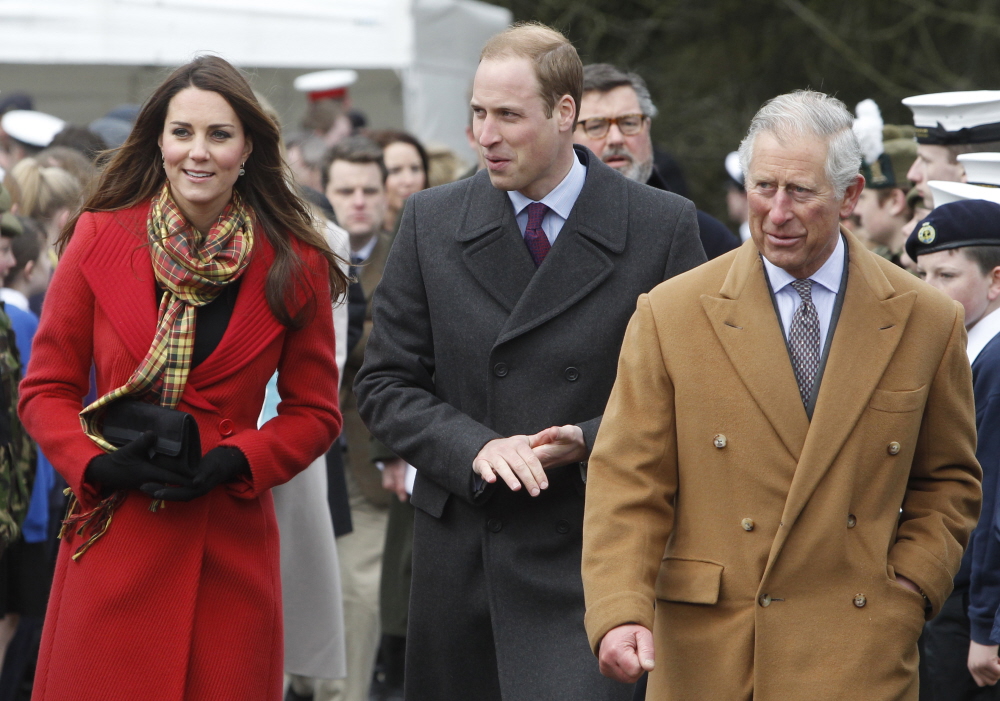 Photos courtesy of WENN, Fame/Flynet.