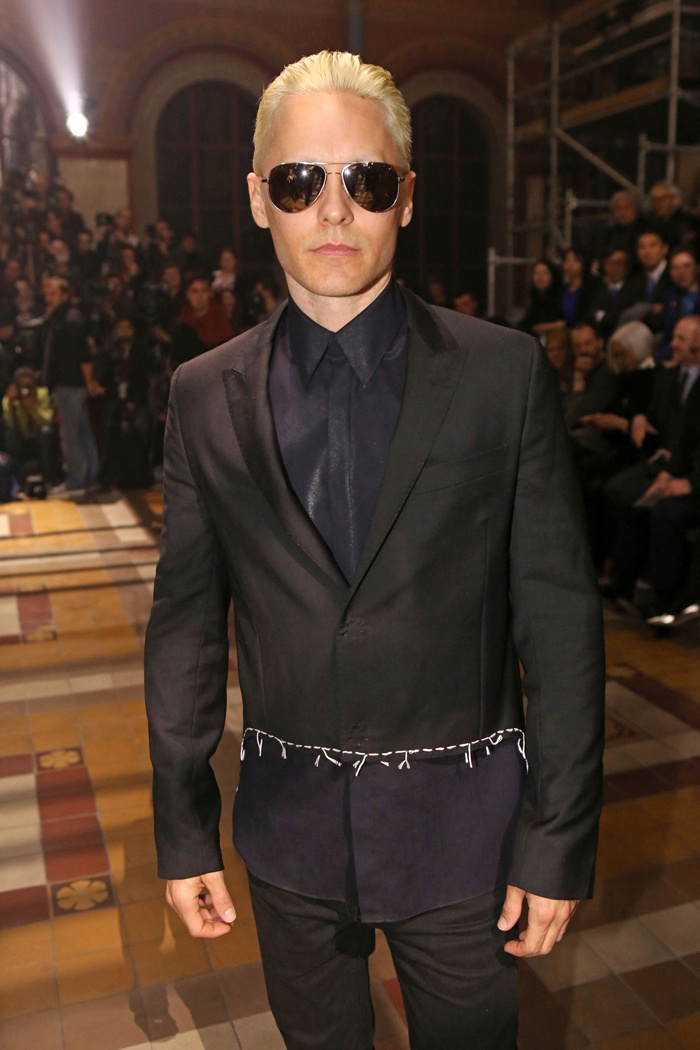 Last week, the world was astounded by the "other" blonde at Paris Fashion week. Jared Leto showed off his Karl Lagerfeld Jr. realness at the Balmain show. This was an in-between stage for his eventual Joker look. Now Karl's Jr. (his new nickname) revealed the mysterious reason why he wore those glasses. He wasn't trying to look cool — he was protecting us from the full reveal of his shaved eyebrows. Quick, prepare yourself!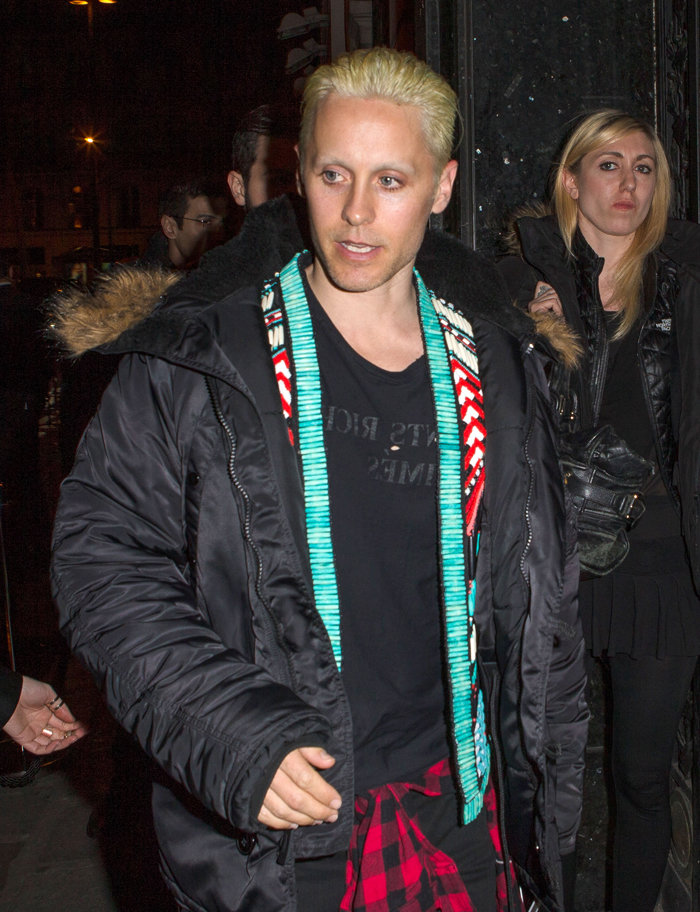 This isn't the first time Jared's shaved his eyebrows for a role. He previously did so for Dallas Buyer's Club, which made more sense. I don't know why he'd need to shave his brows to play the Joker. Is he going to wear some neon green merkin brows? With Jared, anything is possible. He'll go to any lengths for a role, but I appreciate that he won't talk our ears off about his "craft." Dude lets his work speak for itself.
Jared's all over Paris. He attended the Lanvin and Balenciaga shows and spread his photobombing obsession. Here he is sneaking up behind Gigi Hadid at a Galaxy event. This is how one knows they've truly arrived — getting photobombed by Jared Leto.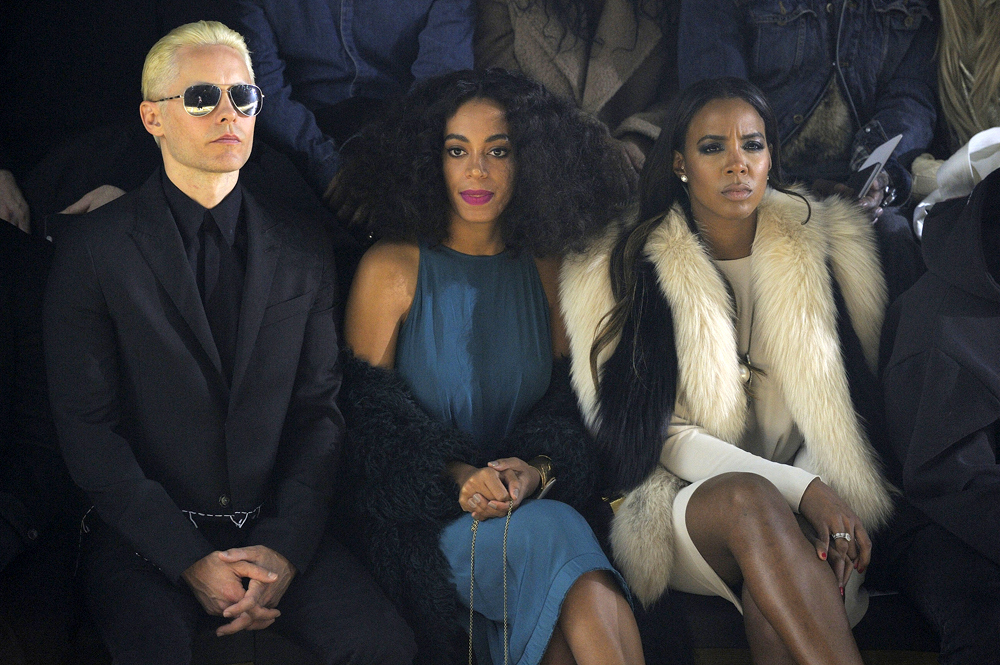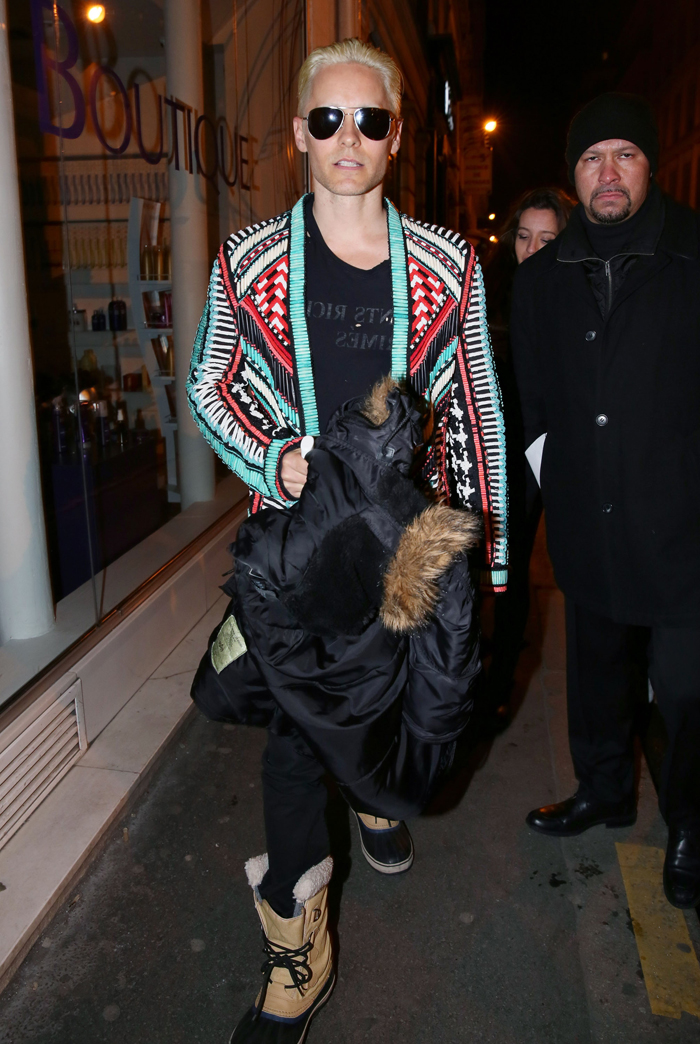 Photos courtesy of Getty, Fame/Flynet & WENN