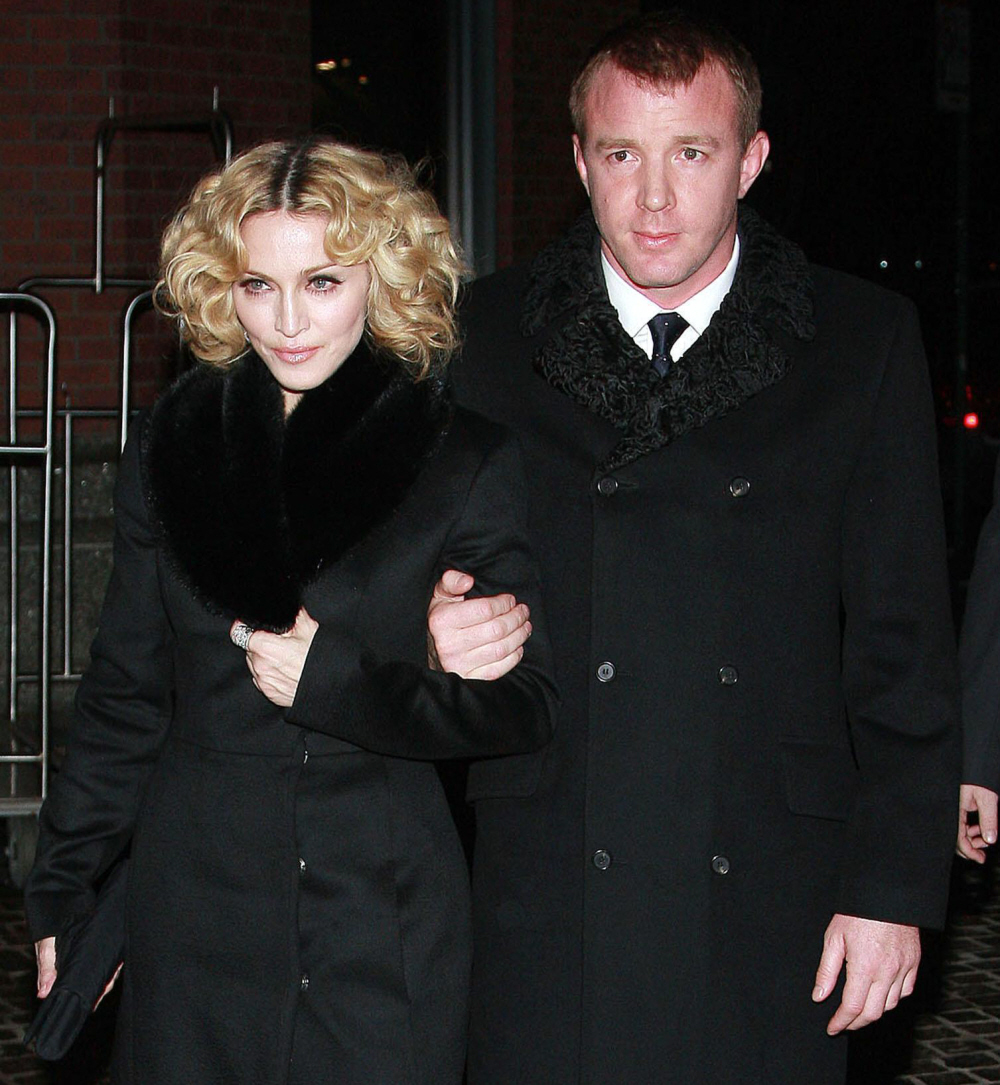 I've always wondered about Guy Ritchie and Madonna's marriage. How did it work for so many years, and what was the final straw that led to divorce? Does it hurt Madonna to see Guy move on with such a fertile new partner (Jacqui Ainsley)? Well, as Madonna's surprisingly interesting publicity tour for Rebel Heart continues, she's talking more about her marriage to Guy. Some assorted quotes:
Her marriage to Guy: "I did sometimes find myself in a state of conflict. There were times when I wanted to express myself as an artist in ways that I don't think my ex-husband was comfortable with. There were times I felt incarcerated. I wasn't really allowed to be myself."

She's not anti-marriage: "It doesn't mean marriage is a bad thing. But if you're an artist, you've got to find someone who accepts who you are and is comfortable with that." Asked if she would ever marry again, the singer simply replied, "Never say never".

Willing to compromise: "I think when you get married you have to be willing to make a lot of compromises and that's fair enough. I think that's the way it goes in relationships."

Sexism & dating: "It's OK if Mick Jagger dates a 25-year-old girl but if I date a 25-year-old man I'm, you know… it's ridiculous. It's so unfair, I mean, I don't get it."
Well, actually, we DO think Mick Jagger is ridiculous for dating a 25 year old. Just like we think Madonna is ridiculous for her baby-faced dancer boyfriends. I roll my eyes at those kinds of age differences in every couple, regardless of whether the woman is older or the man is older. As for what she says about Guy… I don't know. Was he making her feel "incarcerated" or was she trying to become a different person to please him? I remember during their marriage, Madonna adopted the "Lady of the Manor" shtick and tried to be more demure and conservative. Did she do that on her own or because Guy expected it from her? Eh.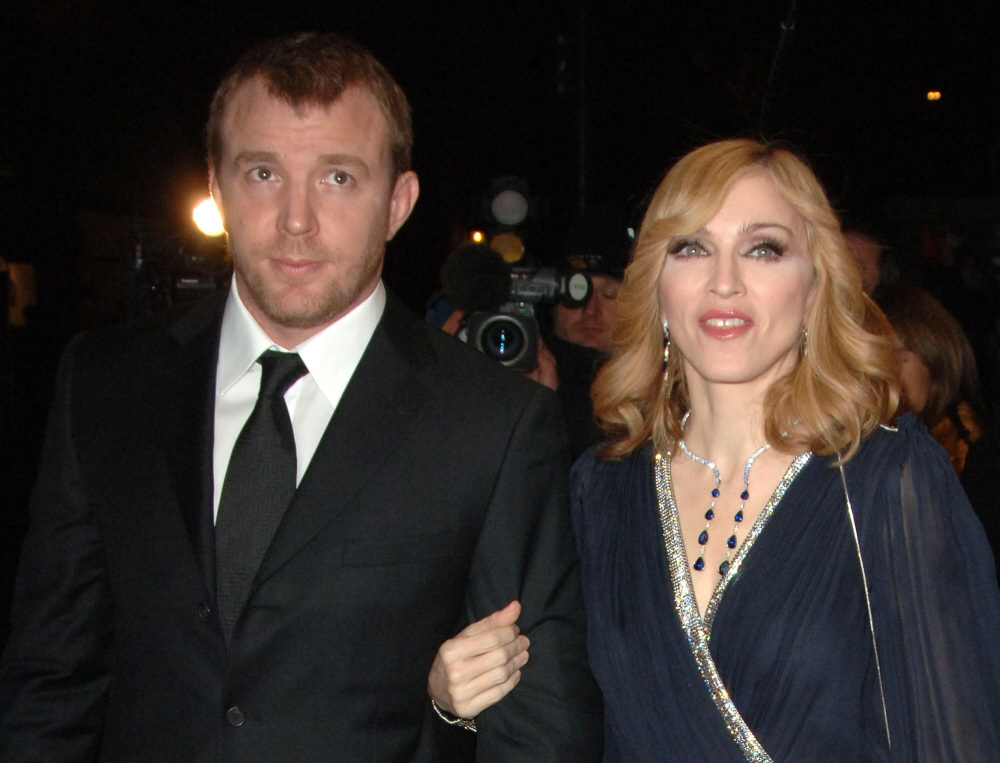 Photos courtesy of WENN.