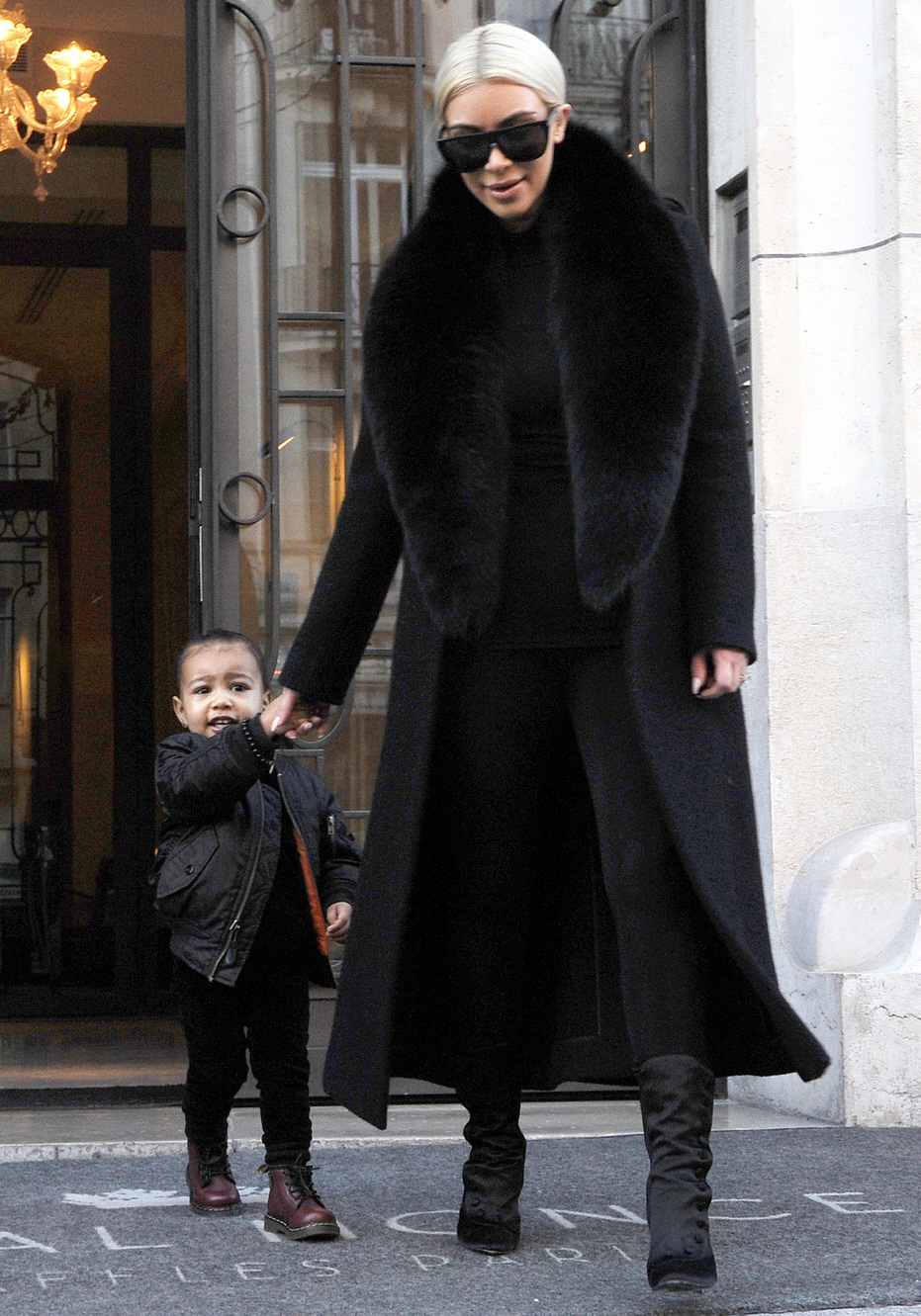 I have a bunch of Kim Kardashian stories and assorted photos for you today. Aren't we lucky? Ugh. First of all, North West was finally allowed to leave the Paris hotel today. Kim brought North out for some kind of outing in Paris. I hope she's not bringing North to any runway shows, because Anna Wintour pretty much had babies and toddlers banned.
I've actually been wondering for a while if North understands that her mommy is a Botox monster, and if North is even capable of recognizing Kim with her newly blonde hair. Turns out, I wasn't the only one wondering. Judgy moms at Yahoo Parenting spoke to says Dr. Tovah Klein, Director of the Barnard College Center for Toddler Development, and Dr. Klein basically says North was and probably still is very confused by mommy's new look, saying toddlers "like things to stay the same as this is where they gain a sense of control and predictability. Change is frightening and they don't know what it means, so a change to mommy can be a sudden jolt."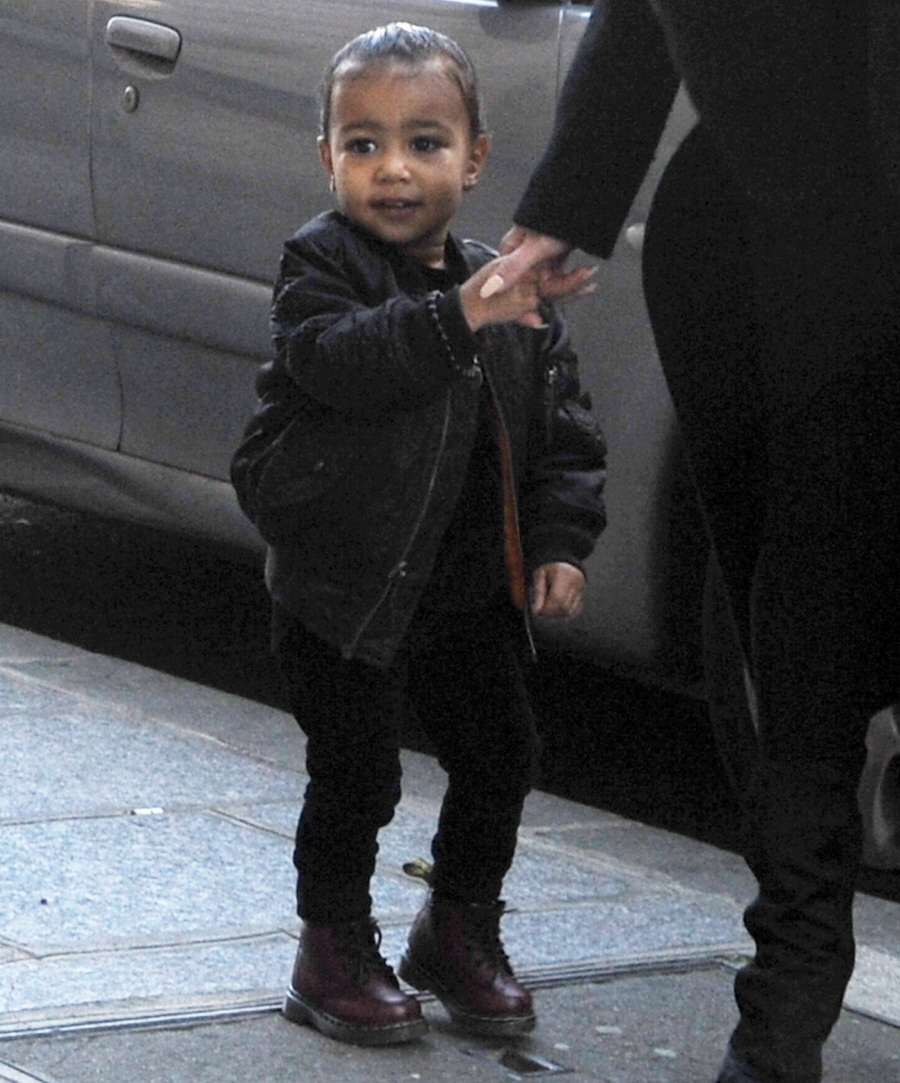 Next story: a few days ago, Kim posed with Katy Perry at the Givenchy show. The photos were funny because Katy looked particularly stone-faced, like she really didn't want to pose with Kimye. Hollywood Life says :
"Katy Perry looked mortified when she ran into Kim at Givenchy and people wanted to take pictures of them together. Kim was in one of her boob exposing outfits and you could tell Katy wanted to get away. Katy has worn revealing outfits in the past but even she thinks that Kim is not dressing appropriately for Paris Fashion Week."

That's not all! Our source dished that Katy is not the only star who doesn't like her style. "She's not alone either, celebs like Salma Hayek, Kristen Stewart and others thought Kim looked totally out-of-place at the sophisticated shows."
Katy and Kanye are sort of friends, aren't they? And at this point, Katy could use all the friends she can get, because Taylor Swift is trying to out-maneuver Katy at every turn.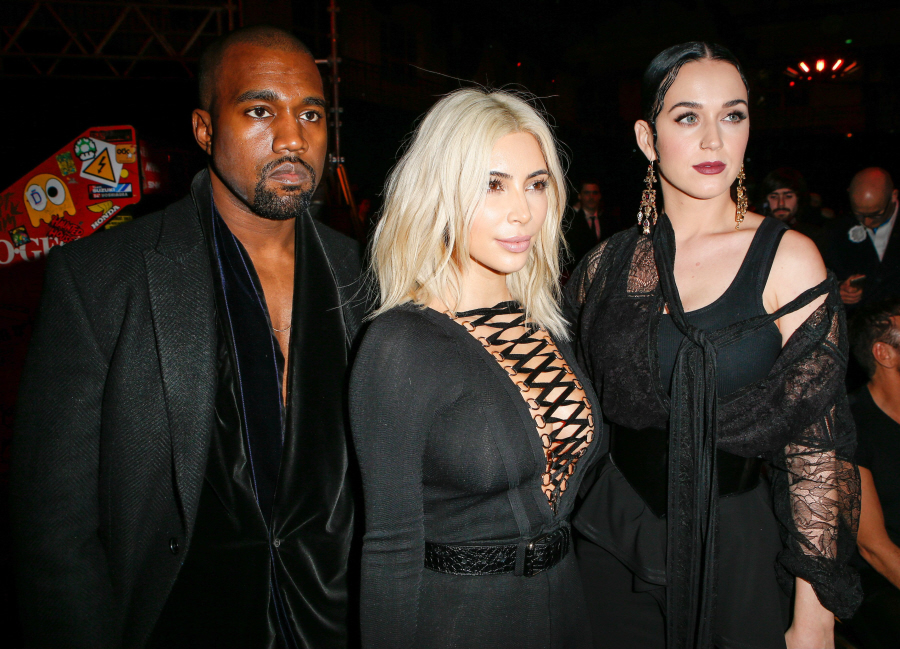 Final Kardashian thing – this was one of Kim's costume changes yesterday. Huh. So she did pack at least one bra. So why hasn't she been wearing it with any other outfits?!?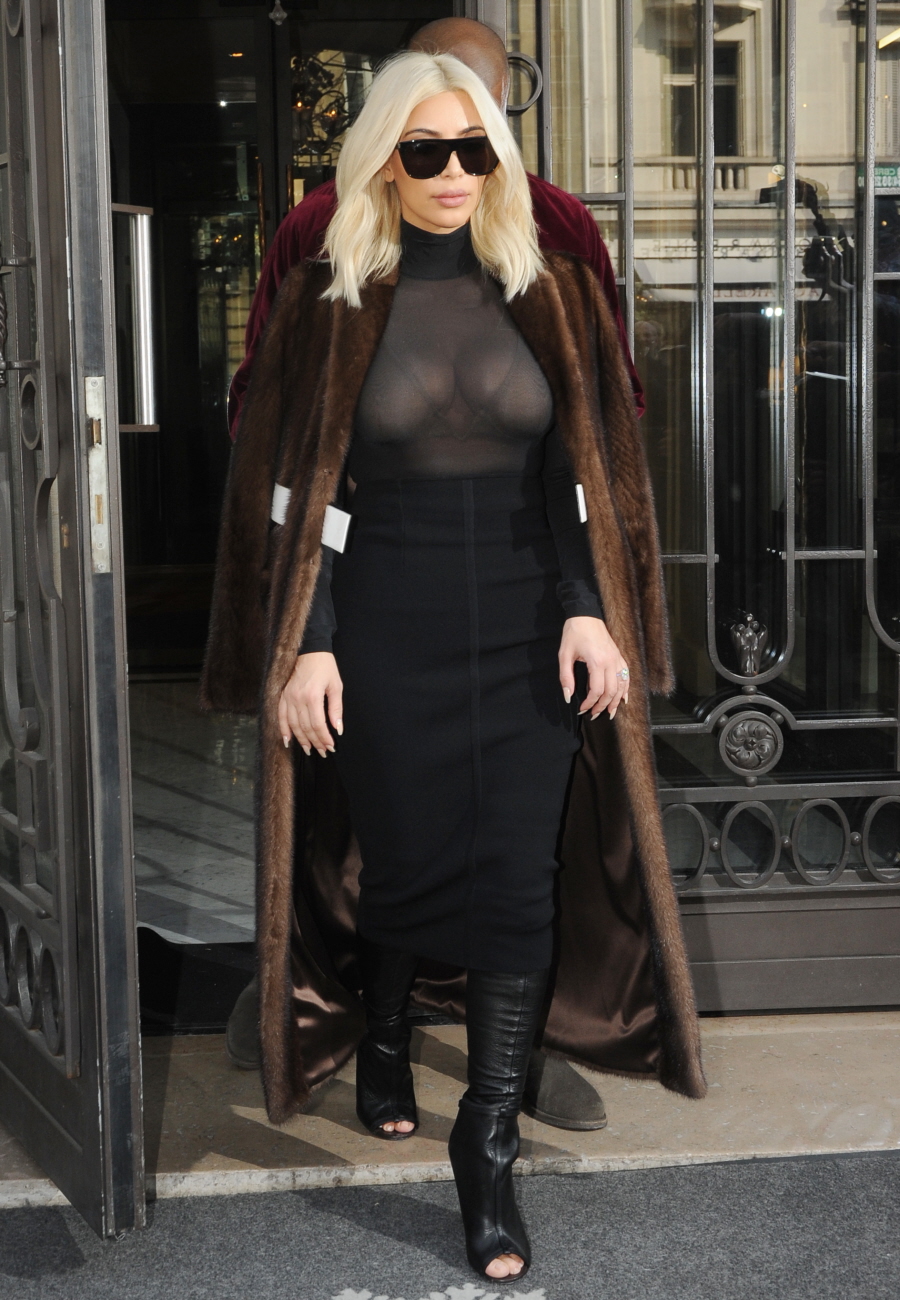 Photos courtesy of Pacific Coast News, WENN.