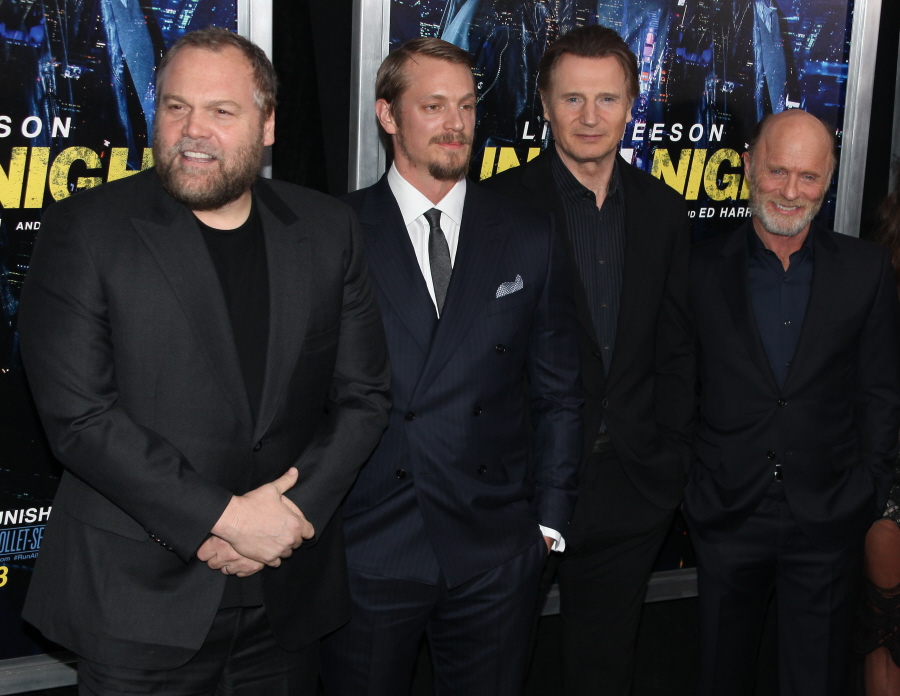 Here are some photos of Liam Neeson at the NYC premiere of his new film, Run All Night, a few nights ago. I'm also including some photos of Vincent D'Onofrio, because he's in the film as well. Let's just take a moment for the D'Onofrio, shall we? Because even though he's gained a lot of weight, it totally works on him, right? He's got that Orson Welles thing. In fact, if they ever wanted to make a film about Orson Welles' later years, they should totally cast D'Onofrio. And yes, I would hit it. I would feed it a meatball sub and then I would hit it.
Anyway, Liam Neeson. Run All Night. This film is just another action-drama where Liam plays some kind of bad mofo, kicking ass and taking names. Are you tired of Liam in these kinds of roles? I've only seen the first Taken, and I skipped the rest of Liam's "late in life action film star" stage. I don't necessarily think he should quit playing ass-kicking characters, I'd just like to see him mix it up with some solid dramatic work in prestige films too, because the man is actually a wonderful dramatic actor. In a recent interview with The Guardian, Liam admitted that he probably only has one or two years left with action films:
His new film may be called Run All Night, but Liam Neeson knows there's a limit to his energy – and has said he's getting ready to call time on ass-kicking action roles.

"Maybe two more years. If God spares me and I'm healthy," he said in a US interview. "But after that, I'll stop [the action] I think."

Neeson, who originally broke through with dramas like Schindler's List and Michael Collins, became known to a whole new generation of film fans with 2008 action hit Taken. Playing Bryan Mills, a man with an exceedingly quotable "particular set of skills" who fights to save his daughter from sex traffickers, the film and its two sequels have grossed nearly $900m worldwide.

"I'm in a very, career-wise, great place," Neeson said of the movies. "The success of certainly the Taken films, Hollywood seems to see me in a different light. I get sent quite a few action-oriented scripts, which is great. I'm not knocking it. It's very flattering. But there is a limit, of course."
Liam's costar Joel Kinnaman told the Guardian that Liam is like "an old boxer" and that he (Joel) thinks it's cool to be in a film with "all these old farts kicking ass, killing people." Whippersnapper!! Don't call Liam an old fart!! I mean, Liam sort of is an old fart, but as long as he's happy… eh, whatever. I'd rather see Liam Neeson in over-the-hill action films than Sylvester Stallone or even Bruce Willis.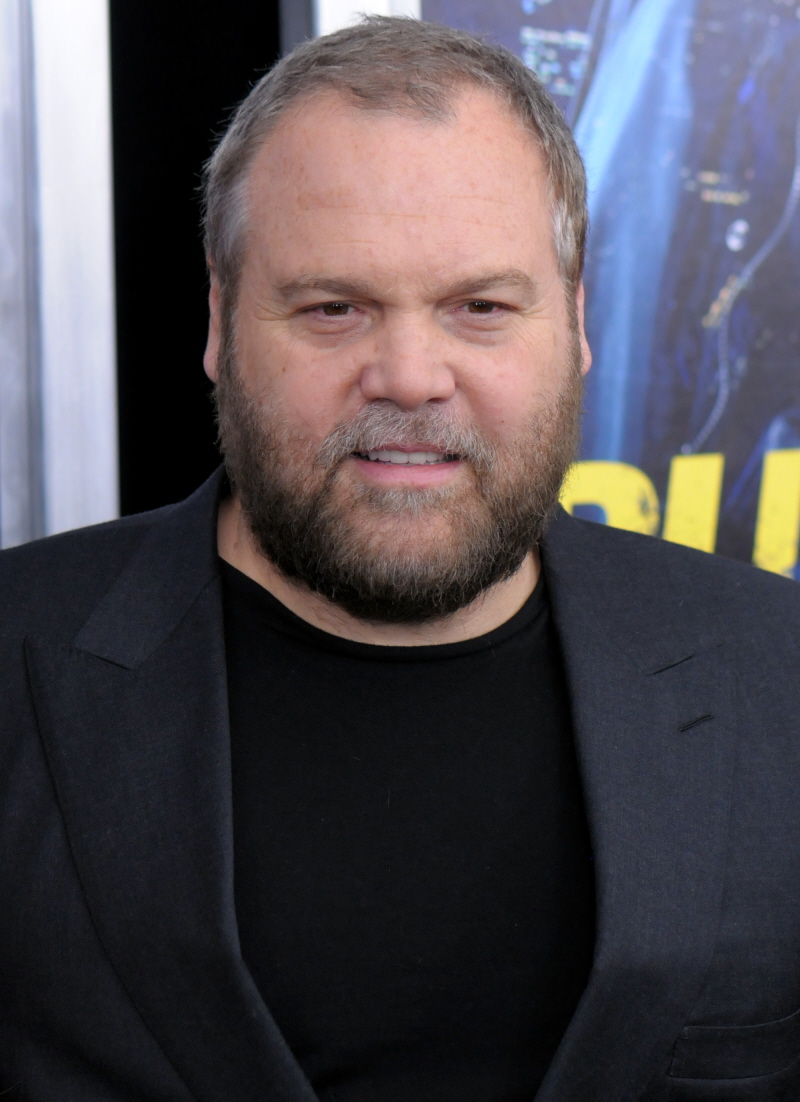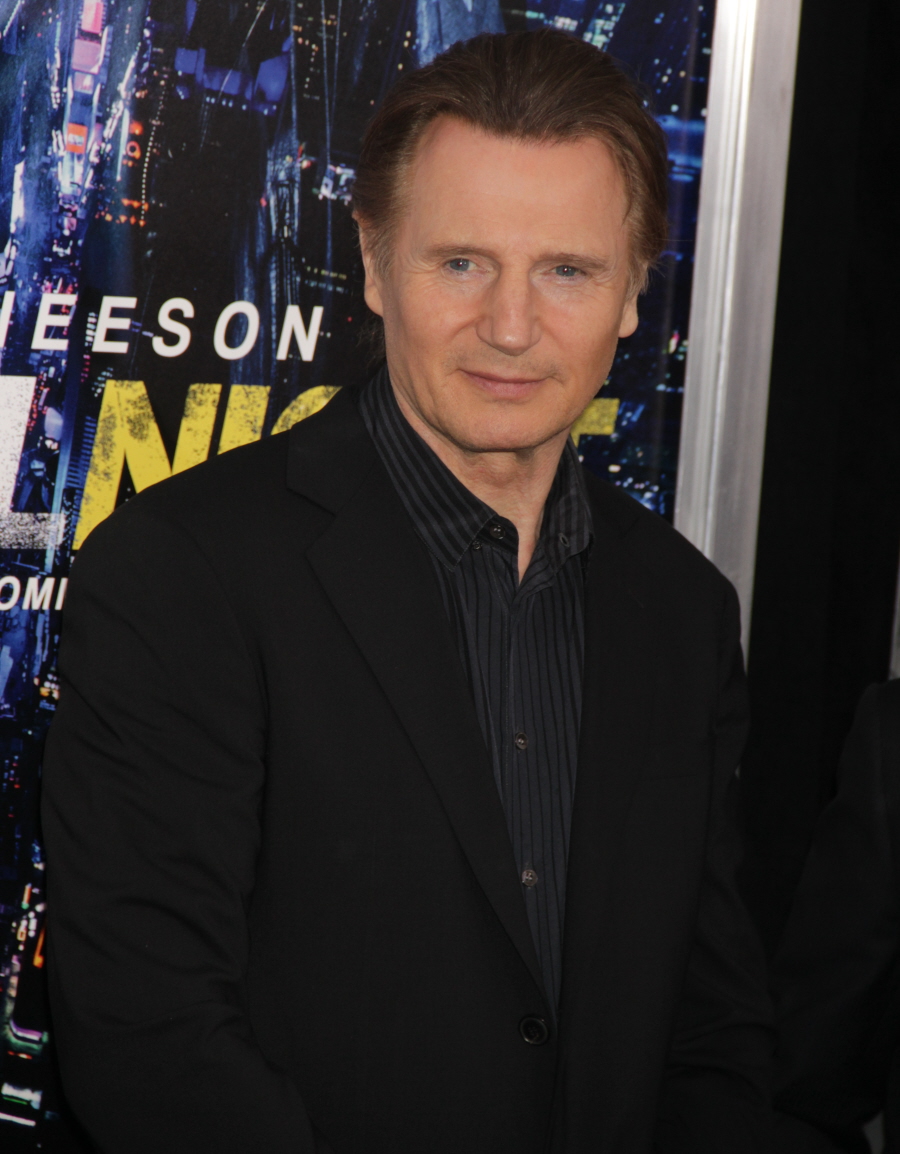 Photos courtesy of WENN.