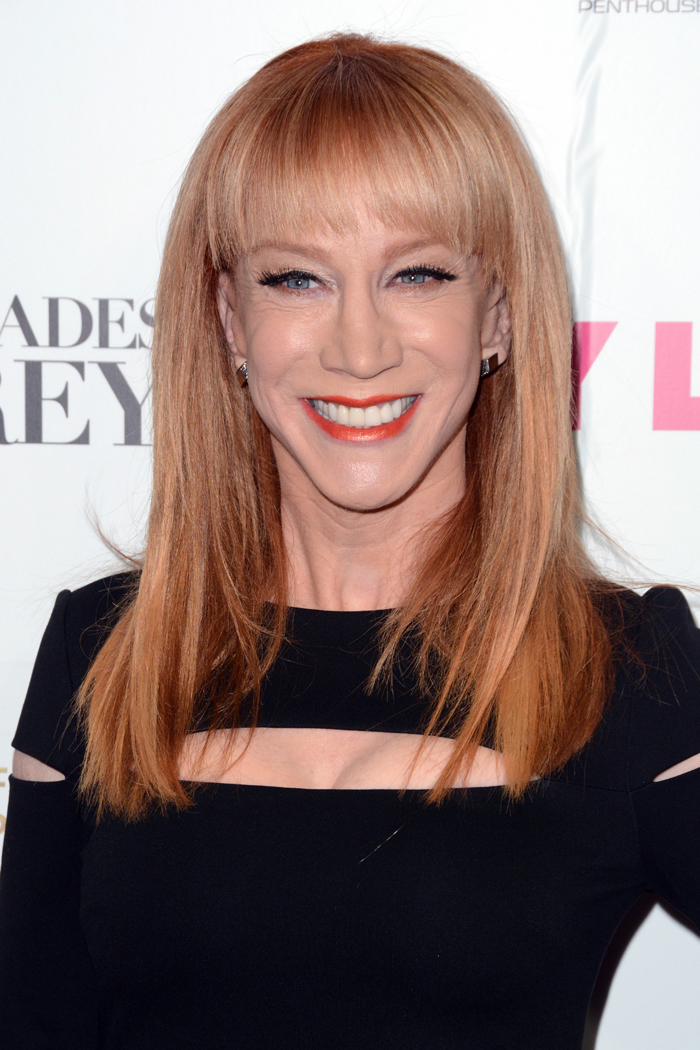 Kathy Griffin broke her silence on the Fashion Police controversy in an interview with the Chicago Sun-Times. I still have trouble seeing Kathy as the host of the show, which deserves a cancellation. No one can ever replace Joan Rivers, and the show is floundering. They probably received a decent ratings boost from the post-Oscars controversy, but that shouldn't last long.
In this interview, Kathy discusses the fallout after Giuliana Rancic told a tasteless joke about Zendaya Coleman's dreadlocks. Giuliana did issue a seemingly geniuine apology, and Zendaya handled the situation with class. Only Kelly Osbourne failed to recover her composure and left the show. Here's what Kathy had to say about the controversy:
Her role as host: "My approach to Fashion Police is consistent with my approach to my decades of being a professional comic. My approach is ALWAYS to go for the laugh, be as inappropriate as possible, but also change with the times. Comedy requires evolution as much as any business. My goal would be to bring the comedic sensibility of any show I enter or take over into a more modern way of thinking … and laughing. The show wanted to do a running segment called "Wh*re Score." Um, no thanks. I think we can do better. Look, God knows my repertoire over all these years on TV and live touring has used some language I wouldn't use today, but people just aren't into that stuff anymore and I get it. Name-calling and alliteration with no comedic context is simply the lowest hanging fruit. If I'm making fun of Oprah, I don't just scream, 'She's fat. G'night everybody.' I do an impression of her hilarious voice, I quote episodes of 'Favorite Things,' I even tell a story of my personal experience about being on her show. I do NOT say she's a terrible talk show host or actress. I do not say she isn't beautiful. She BEHAVES in a way that my audiences have found amusing for years. And, God willing, Stedman and Gayle will come around."

Would Kathy have received heat for the dreadlocks joke? "Probably not. But I wouldn't have said the joke in the first place. Some dude wrote it for her."

Her advice to Giuliana: "Don't have anyone write you jokes or even suggest jokes for you on Fashion Police. You have enough great insider gossip from actually being ON the red carpet. That's what fans want to hear the next day. Just talk and be yourself."
[From Chicago Sun-Times – Splash]
I think Kathy's wrong — people would have come down on her for mocking the 'locks. She throws Giuliana to the wolves here, right? First Kathy implies that Giuliana isn't witty enough to write her own jokes. Then Kathy says she'd never tell that joke but totally could have gotten away with it. And she offers some unsolicited (public) advice to G, who probably feels bad enough right now. People reveals that E! edited the original joke to add an "out of context" flair. Giuliana's also fending off a fresh set of rude remarks about her weight, and I think she's genuinely stressed over the dreadlocks fallout.
So … not cool, Kathy Griffin. (Is she serious about E! wanting to start a "wh*re score" segment for Fashion Police? Good god.)
FYI, Kelly Osbourne told Entertainment Weekly that she's "excited" to try new things after leaving the show. The door is still open for her replacement. They could go with Khloe Kardashian, but several other names have been floated as possibilities. Chrissy Teigen, Amber Rose, NeNe Leakes are all in the mix. Amber would be an absolute mess, and she has no fashion clout. Teigen can do better (yep, I said it).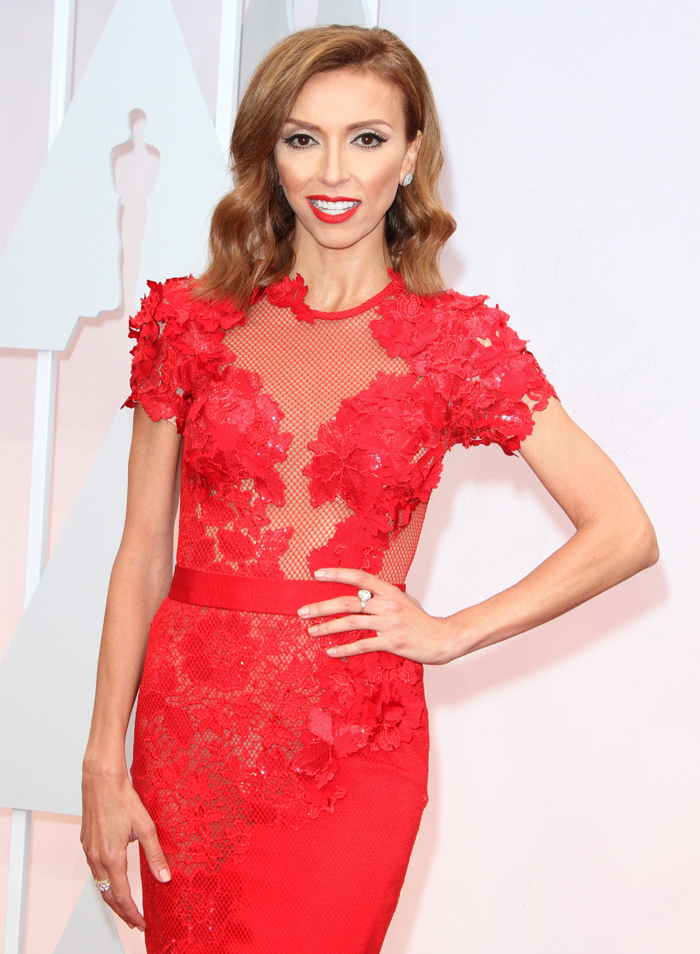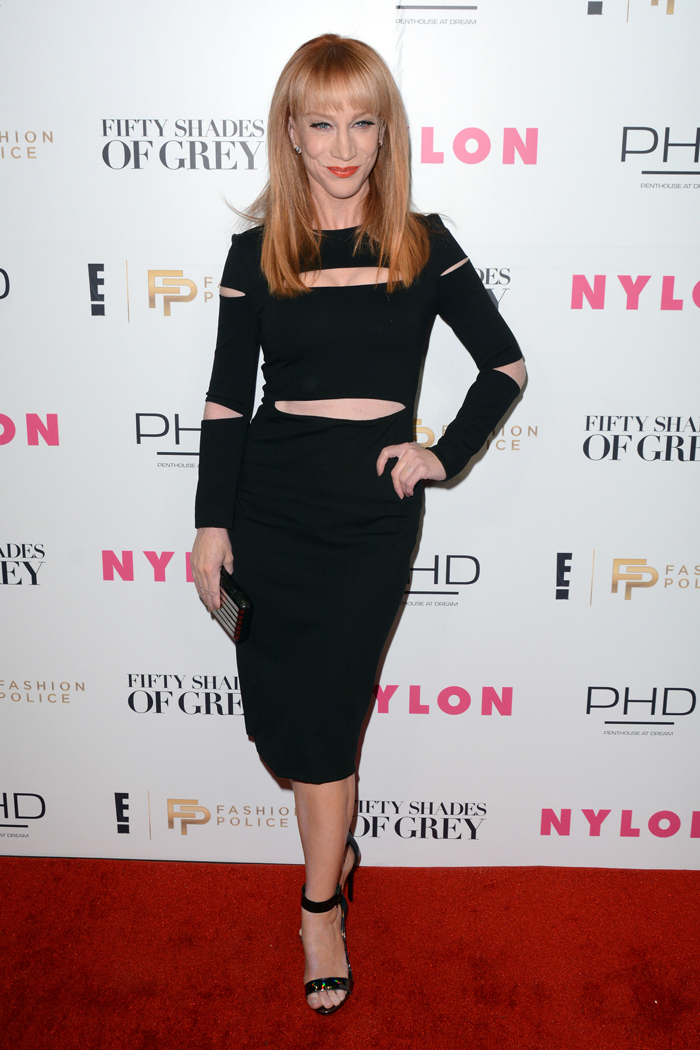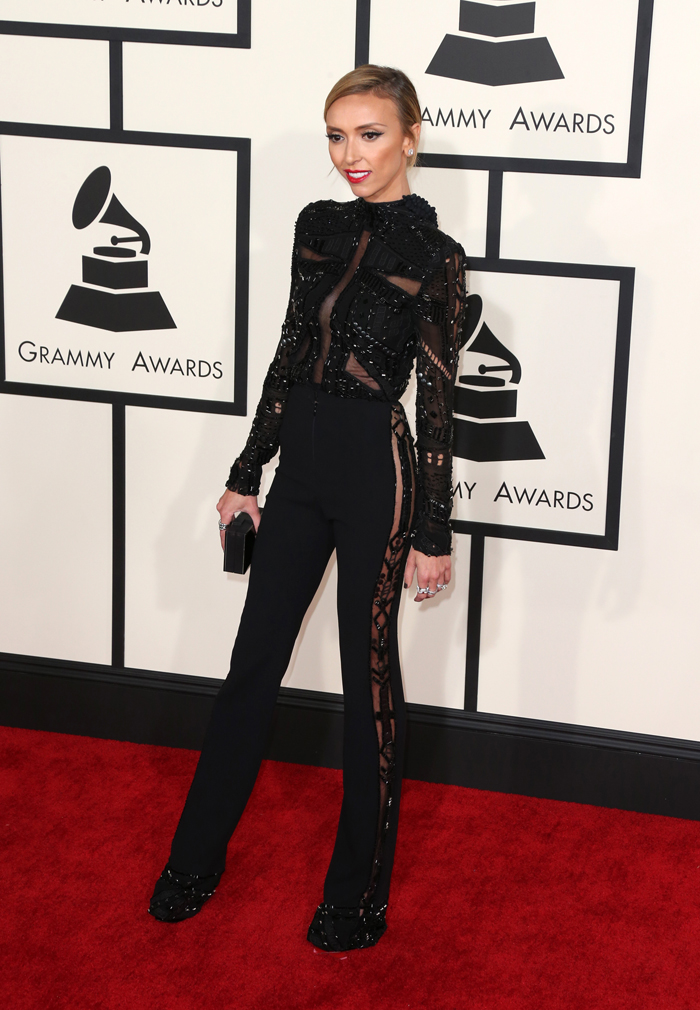 Photos courtesy of WENN