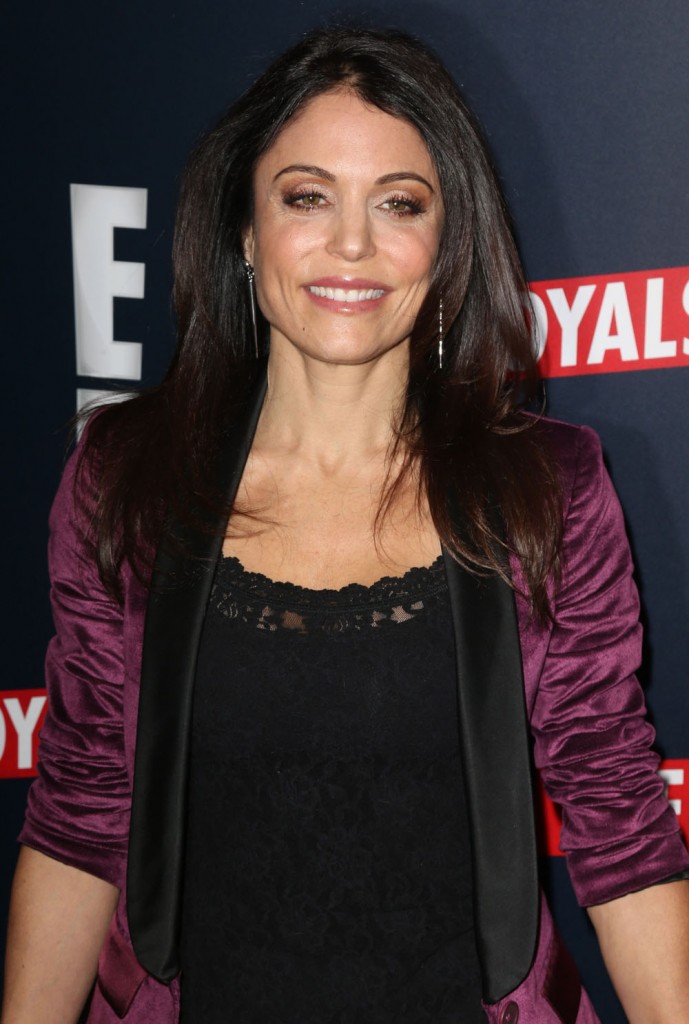 If you've paid even a small amount of attention to Bethenny Frankel's divorce and custody battle, you know that it's been incredibly petty. It's at the point where it's surely costing Bethenny and her ex, Jason Hoppy, tens of thousands in lawyers bills so they don't have to actually talk or text one another. Bethenny and Jason are unsuccessfully trying to coparent their daughter Bryn, who turns five in May. They've been separated for over two years and yet they still haven't worked out minor details. For instance Bethenny once took all of Bryn's clothes and toys from the apartment she used to share with Jason, upsetting the little girl before she was scheduled to spend time with her dad. It's all about Bethenny getting back at Jason with little care for the effect it has on their daughter.
This latest instance is more of the same. Bethenny hired some movers to go over to the apartment she used to share with Jason, where he still lives. Of course Bethenny never bothered to give Jason the heads up. Bryn and Jason were home at the time and Bryn got really scared to see a bunch of strange men around with no warning. In response, Jason called an emergency phone meeting with their custody judge. Here's more, thanks to Radar:
"Jason's attorneys requested the emergency conference call this morning after a moving crew showed up at the apartment he shares with Bryn and started removing Bethenny's belongings," a source close to the situation told Radar.

The $5 million apartment has been at the center of their split squabbles, with Hoppy refusing to move out and a judge ordering that neither party could buy or sell the place until all of the divorce details are finalized.

"Jason's attorneys told the judge that Bethenny has bought a new apartment and she was taking her remaining things out of the Tribeca place. The problem was, Bryn was home and the moving crew scared her," the source explained. "She started hysterically crying and Jason was furious so he immediately called his lawyers, who called the judge."

The source told Radar that a conference call ensued and the judge was furious with Frankel for "exposing Bryn to these fights her parents still have."

The meltdown came on the heels of lingering tensions from last summer, said the source.

Frankel, who has returned to The Real Housewives of New York City, infuriated Hoppy last summer while she was in the Hamptons, the source claimed.

"Bethenny spent the summer in the Hamptons and had her assistant get Bryn and bring her out to the beach," claimed the source. "This made Jason mad that she didn't do it herself."

According to the insider, the exasperated judge called for a hearing next month, hoping to finalize Frankel and Hoppy's messy divorce once and for all.
So Bethenny hired movers who came while her daughter was home and she couldn't be bothered to text Jason to let him know. That's ridiculous. It's also ridiculous that Jason is mad at Bethenny for having her assistant pick up Bryn. She should have told him ahead of time though. The judge in this case must be so pissed to get dragged into these stupid, pointless fights. These two, particularly Bethenny, are only hurting their child, who has grown up with the two most important adults in her life not even talking to each other. It's sad for Bryn.
Here are some photos from yesterday in which Bryn looks like she's about to run into traffic. It's not as dramatic as it looks though, Bryn may have been running to a car which waiting for her and her mom. A guy stepped in to help and it looks like he was their driver.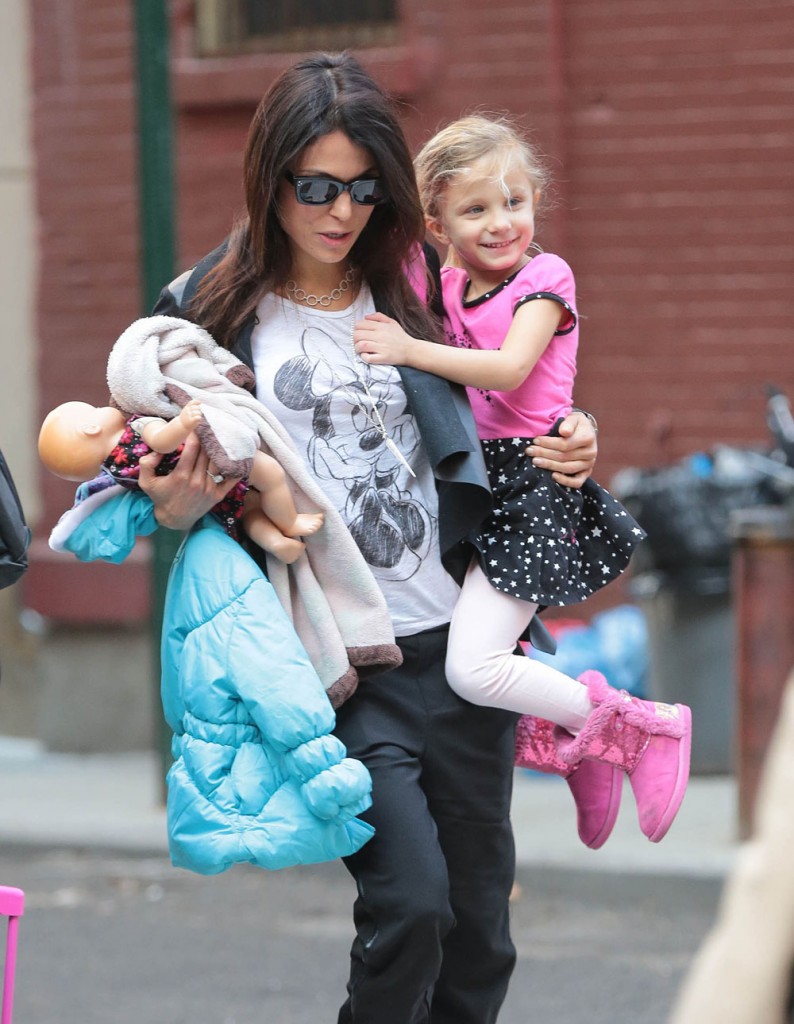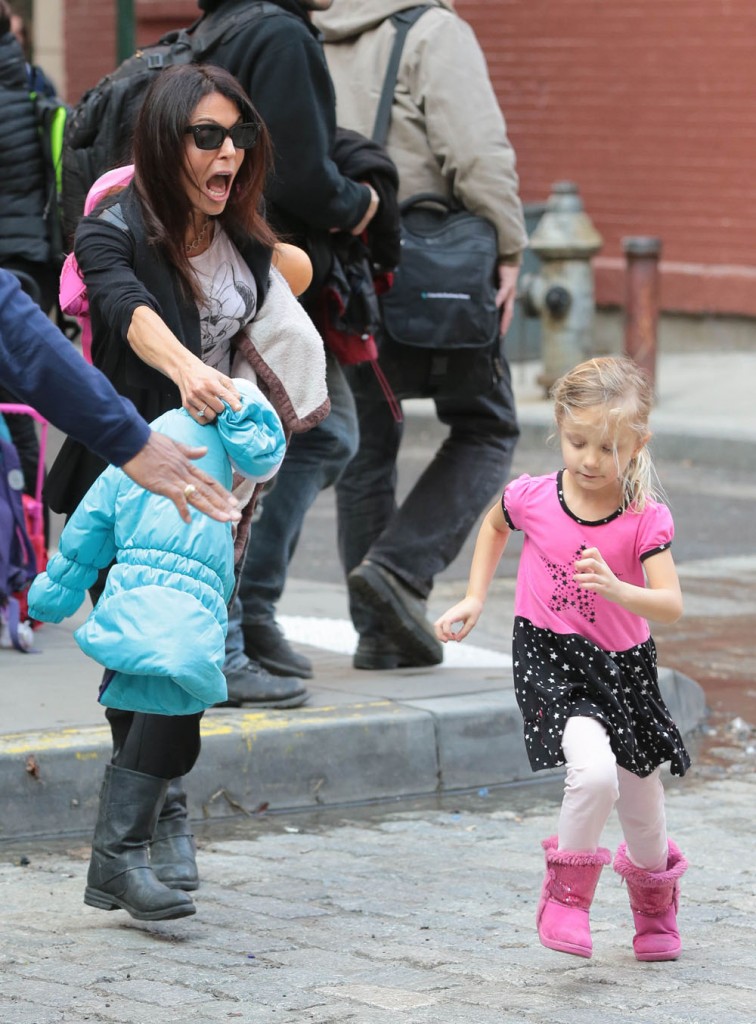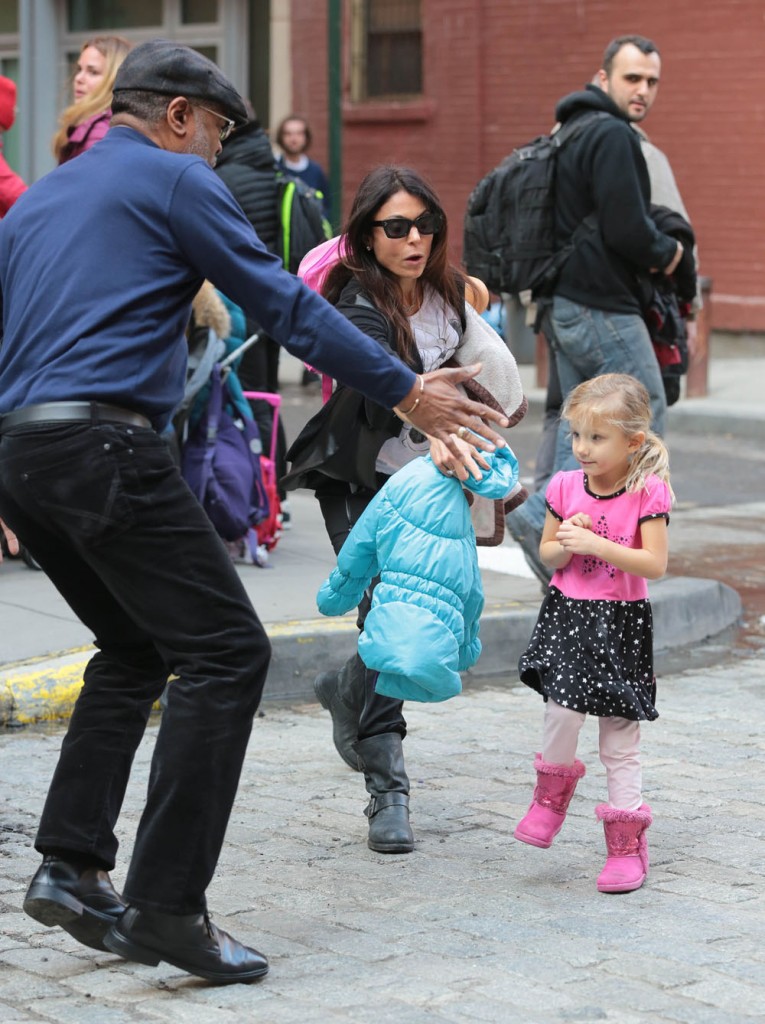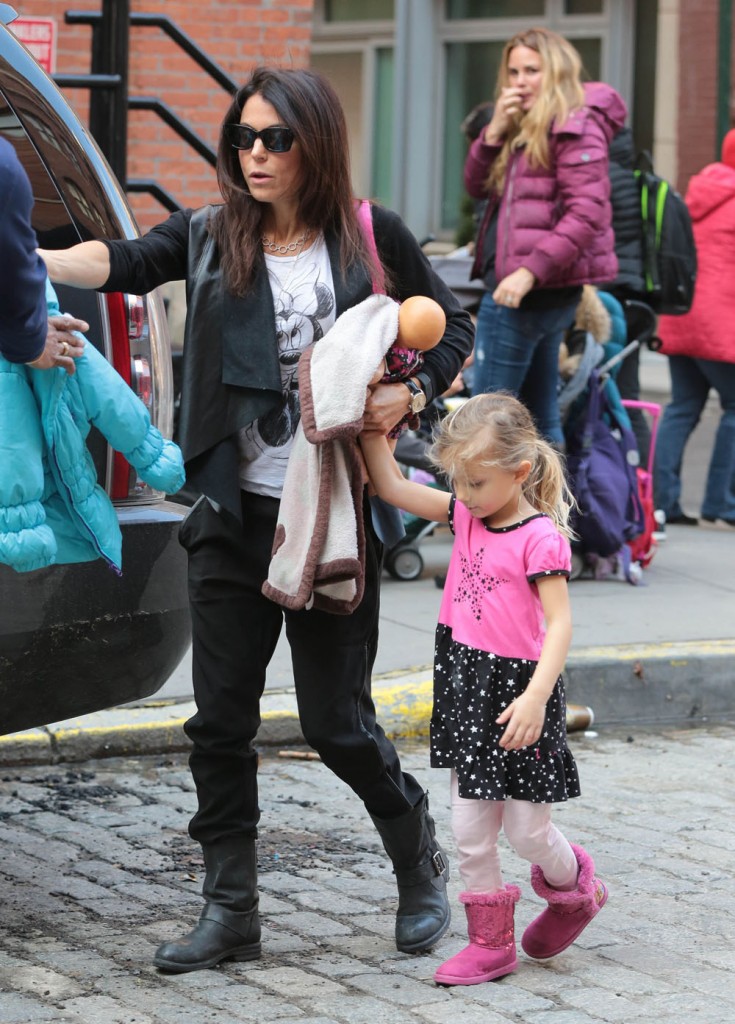 Photo credit: FameFlynet. Photos of Bethenny are recent. Photo of Jason is from January, 2014