Here are some photos from this weekend's amfAR party/gala in Hong Kong. I'm surprised by how many Western celebrities flew to Hong Kong for yet another amfAR gala, you know? I mean, amfAR is a great foundation and every little bit helps. But it feels like everyone attending this event had an ulterior motive, or perhaps they were paid to show up? In any case, the gala raised $4 million. Which was probably the cost of Gwyneth Paltrow's rather gorgeous Harry Winston diamond earrings.
Gwyneth wore this Marc Jacobs gown in a pretty blue/purple. I was okay with the "bumps" at the collar, but I'm less sure about the "bumps" on the skirt. It feels like Gwyneth is trying to channel posh bubble wrap. As for her styling… she looks really pretty. Her hair (which was done by Marco Chan for D&V Hairpieces) looks great and her makeup is simple and pretty. I really do love those Harry Winston earrings too. Goop has really been bringing the jewelry p0rn for big red carpets lately.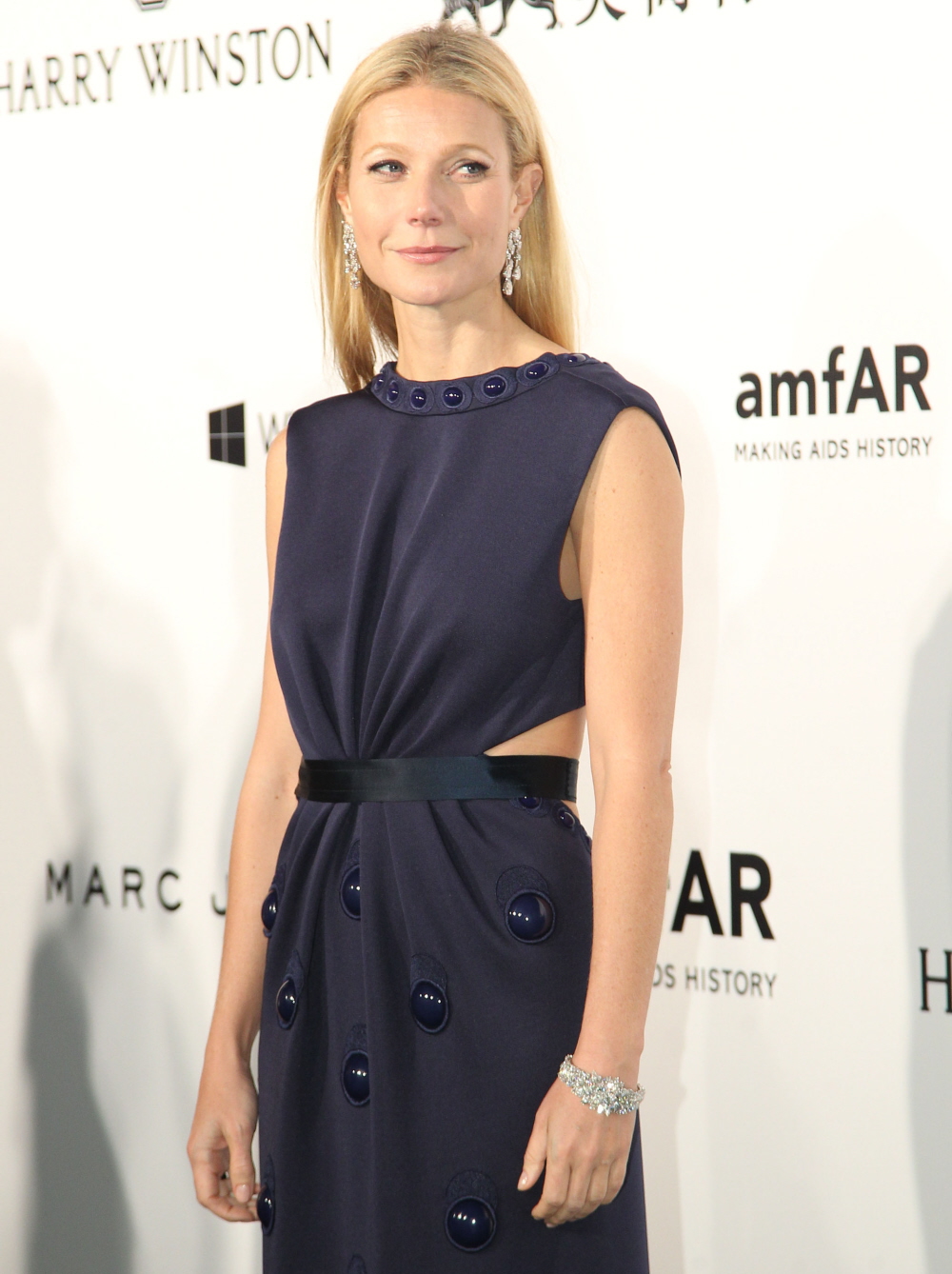 I'm also including some photos of the other ladies at the event. Kate Moss also wore Marc Jacobs, as did Naomi Campbell (Jacobs was one of the sponsors of the event). Victoria Beckham is in her own design (and she wants her line to be huge in China). And here's the kicker: Paris Hilton was there! Gwyneth and Paris totally walked the same carpet. How gauche.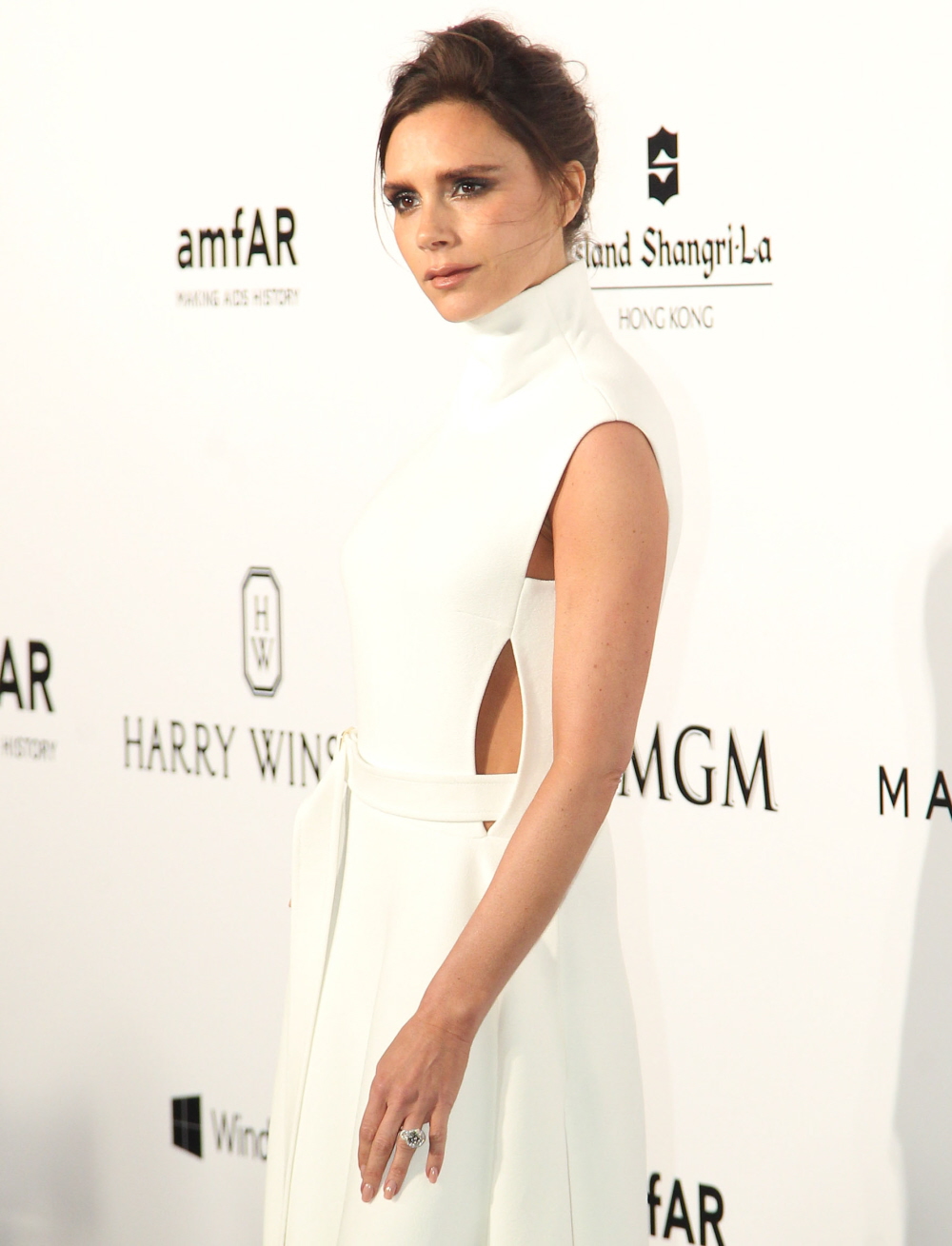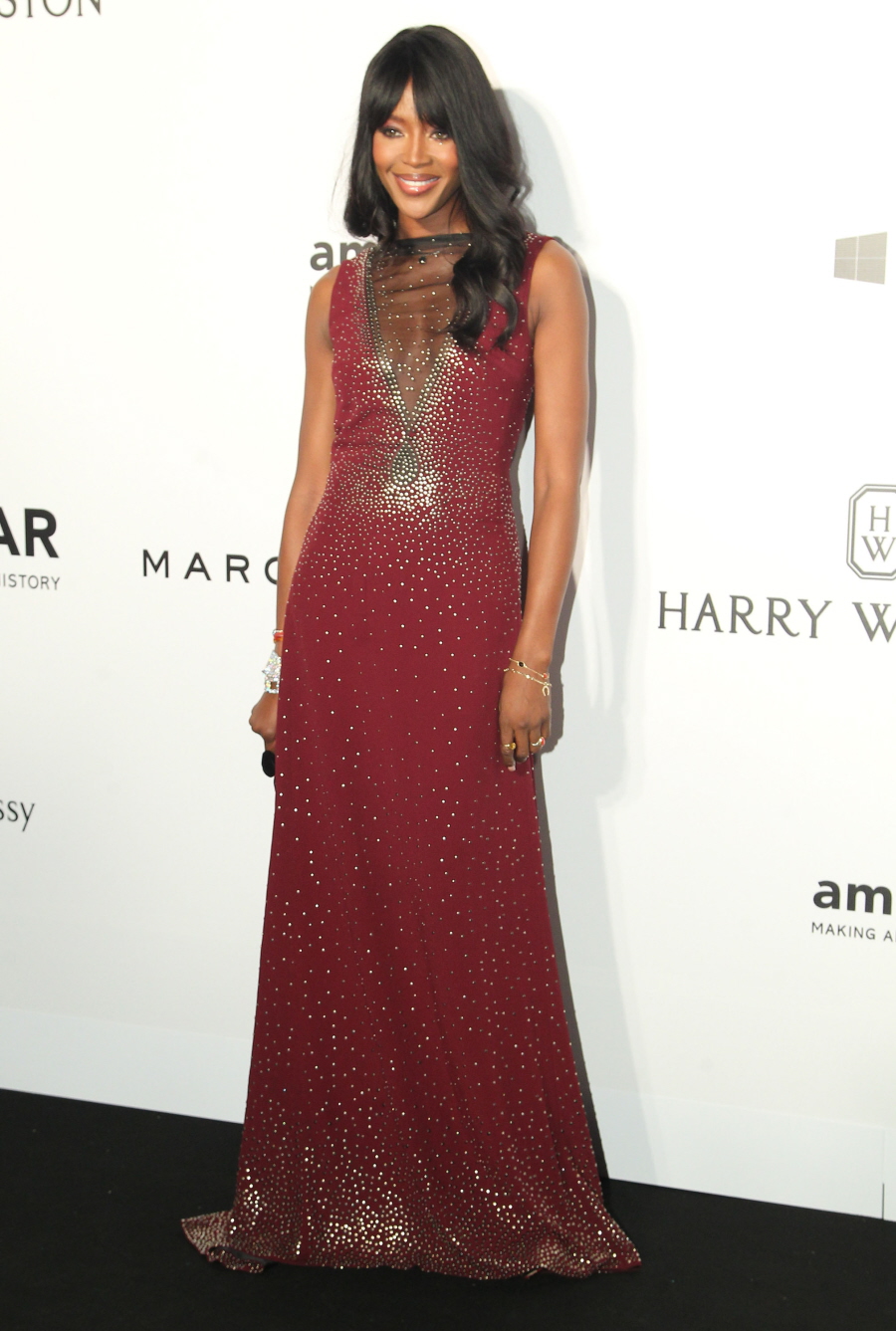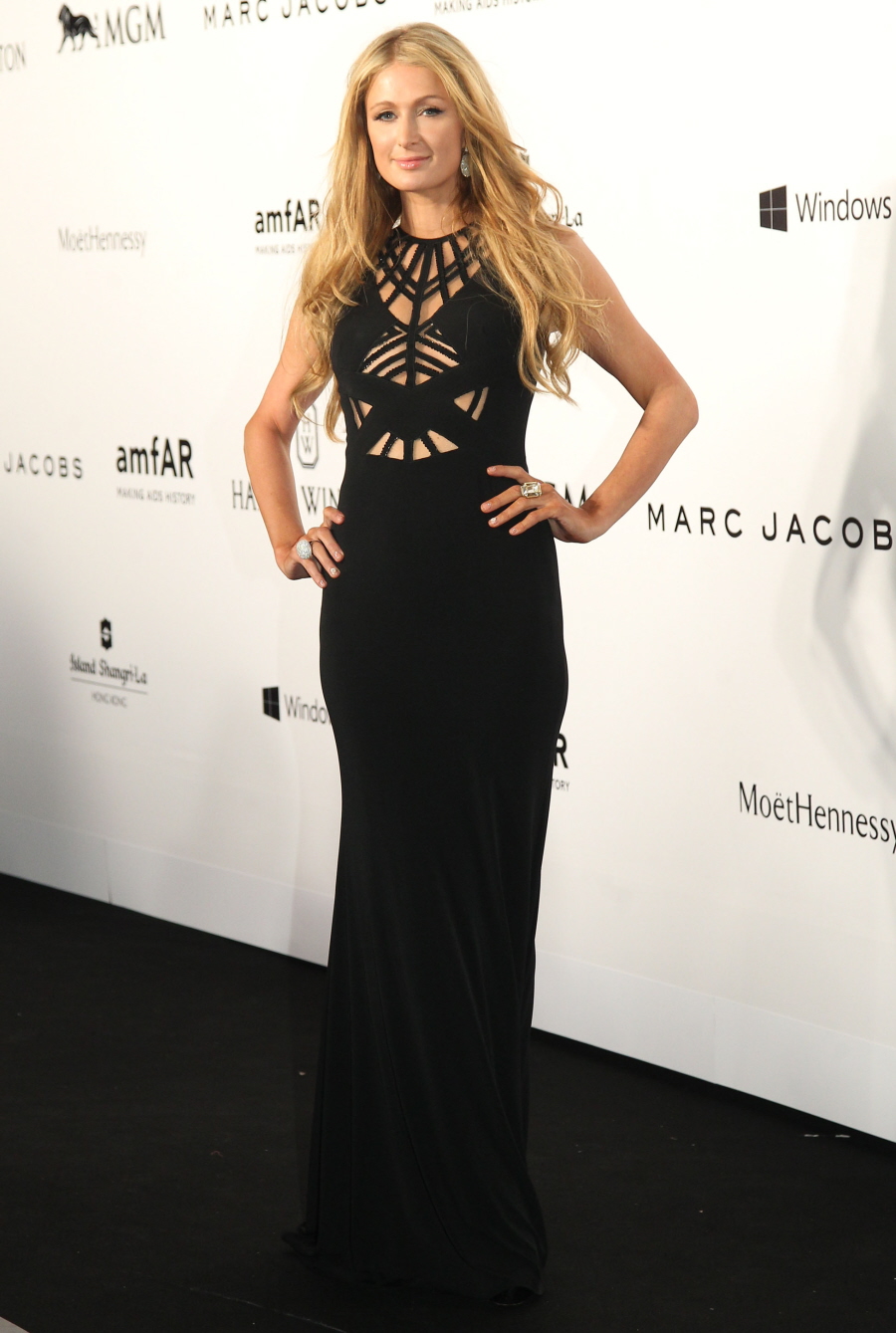 Photos courtesy of Fame/Flynet, Getty.