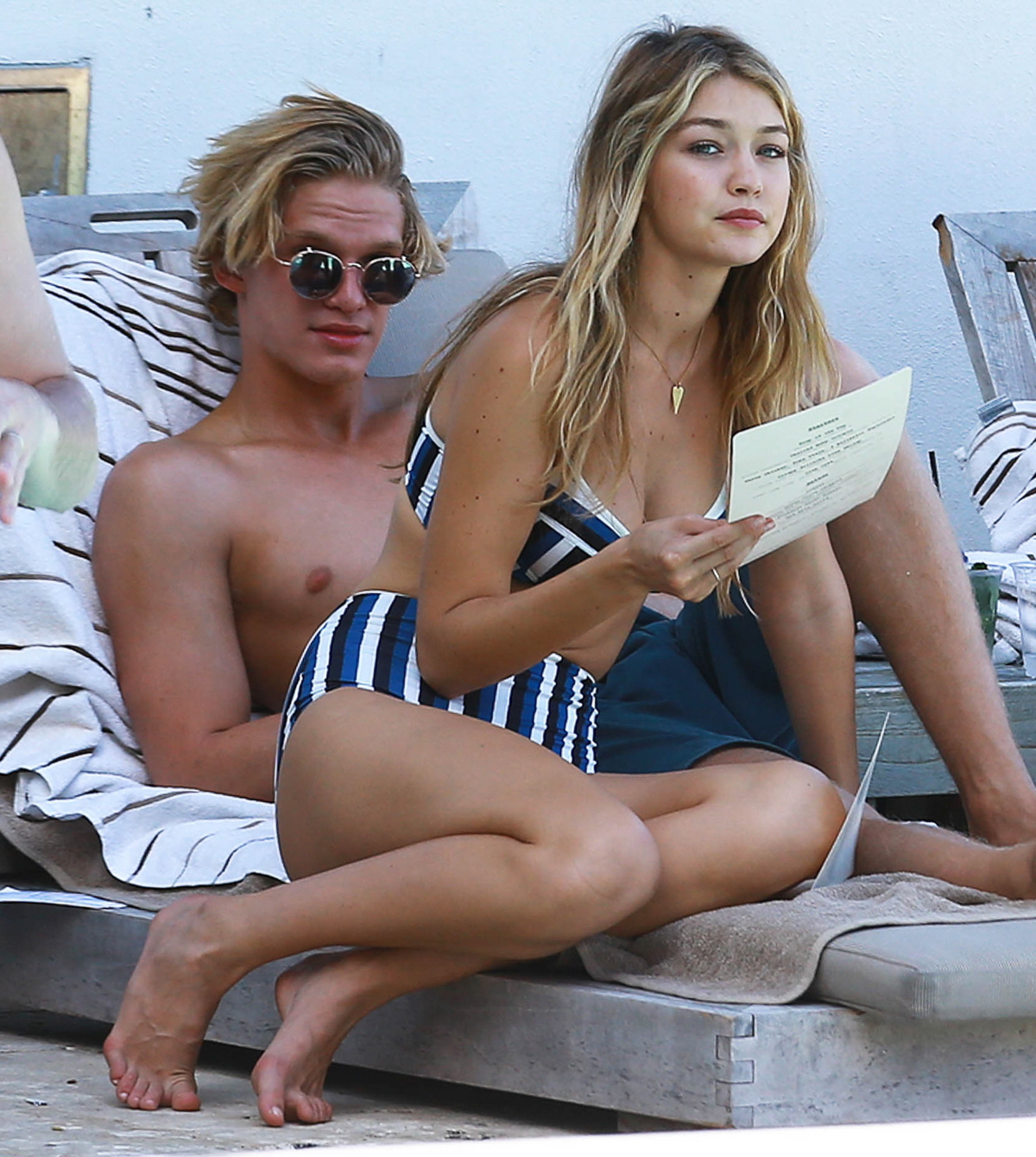 Gigi Hadid is a thing now, just FYI. She's been an "It Girl" for months, and she worked non-stop during New York, London and Paris Fashion Weeks. I actually think she's got a better "look" (beautiful face) and more potential career longevity than Kendall Jenner. These are photos of Gigi with her boyfriend Cody Simpson in Miami this weekend – she's only 19 (she will be 20 next month) and she works non-stop. While these photos might look like she's just on vacation with her Aussie boyfriend, she was actually in Miami for work. She hosted the Victoria's Secret Pink Spring Break party. And one Miami blog claimed Gigi was seen snorting cocaine at the party! Gigi took the site to task on Twitter.
Gigi Hadid wants her fans to know she absolutely did not do any drugs at her spring break event this weekend. After heading to Miami with boyfriend Cody Simpson to host Victoria's Secret Pink Spring Break, the supermodel came across a publication with a headline and photo that suggested she was snorting cocaine. As it turns out, the story couldn't be farther from the truth.

"@OCEANUP you are the pits of the world. It's very sad that you need to go to those lengths for someone to maybe read your s–t blog," she tweeted. "If u actually watch the video there is nothing on the counter .5 sec's before you see that image…It's not only impossible but insane to me."

She further went on to assure fans that she would never do such a thing, especially when her career was involved.

"Besides for doing the supposed in general, I'd be an idiot to do that at a WORK EVENT in front of hundreds of people/press," she explained. "I'm insulted."

"I take pride in being a good role model," she added on Twitter. "Would never touch that, & will not stand for or put up with a little piece of scum blog like OU."
Huh. While I don't doubt that these young models live in a very fast-paced, drug-friendly world, I tend to believe her when she says she wouldn't do coke… while working. And possibly she wouldn't do coke in general. Gigi doesn't have the reputation as a sloppy party girl model at all – that would be Cara Delevingne. Gigi and Cara are friends though. Hm…
PS… These high-waisted bikini bottoms remind me of Taylor Swift. I feel like Swifty really lead the movement to bring back high-waisted everything. Also: Gigi's bikini top is barely clasped!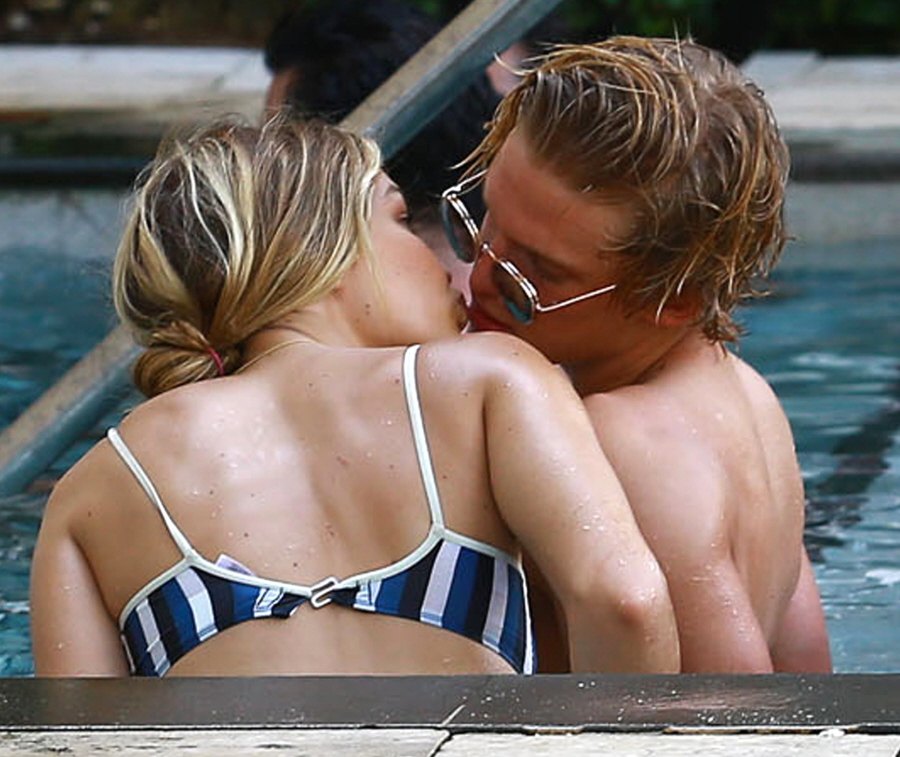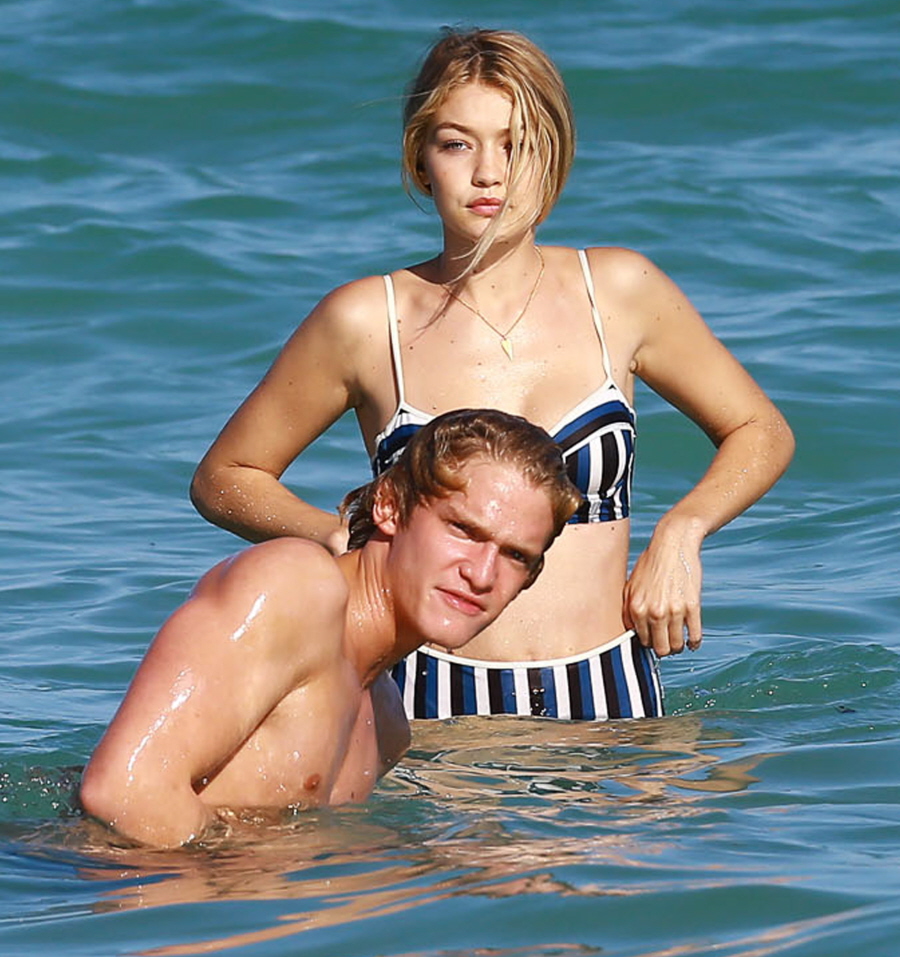 Photos courtesy of Fame/Flynet.