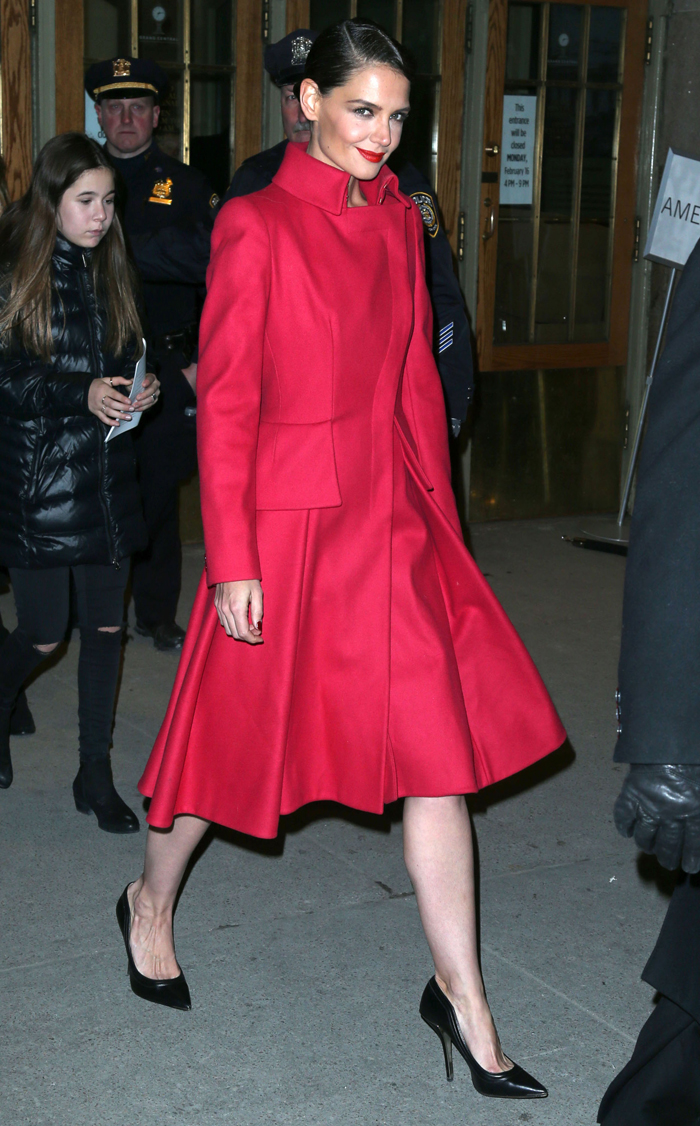 We never talked about Katie Holmes' visit to the Zac Posen show at NYC fashion week last month. Katie wore a 1940s-style Posen coat & accessorized with an expression like she was hiding a big secret. Maybe that smirk meant something? In fall, 2013, we heard Katie and Jamie Foxx were getting busy and "keeping it quiet." Since I have a soft spot for Katie and would do very bad things for Jamie, I embraced these rumors. The new couple was said to have hooked up during the 2014 Super Bowl weekend in Miami. Alas, we never saw photo evidence, so the story died out.
Surprise. People claims that Katie and Jamie have been furtively hitting it all along. It sounds like they're friends with benefits:
There have long been rumors that Katie Holmes and Jamie Foxx are linked romantically … so are they actually an item?

In this week's issue of PEOPLE, multiple sources confirm the pair have been spending time together for well over a year — but it's nothing serious.

"This is not some intense romance," a source with knowledge of the situation tells PEOPLE. "Jamie and Katie are friends and have been for a long time. They are two adults who are attractive and single, and so apparently conclusions will be drawn."

Adds the source: "But contrary to those conclusions, they're not about to run off and make some serious commitment."

The actress, whose new drama Mania Days premiered at SXSW over the weekend, bought an L.A.-area home in August and moved there with daughter Suri, 8.

An insider tells PEOPLE Holmes, 36, has been spotted visiting Foxx, 47, "often" at his nearby home and that "they spend hours together" at a time.

While sources don't expect Holmes to take things to the next level with Foxx, she's open to another serious relationship one day.
[From People]
If the story is in People, it's either true, PR-sanctioned, or both. I find it interesting that People took this long to endorse the covert romance. Katie and Jamie are probably having a fling, right? They don't have strong feelings for each other but can't stay away. Or perhaps they still don't want to anger Tom. Does he still matter?
I'm including photos of Jamie, Katie, and Tom together at a 2006 Vikings vs. Redskins game. Plus some pictures of Katie and Jamie onstage at the 2013 Hamptons event where the good times (supposedly) began. Get it, girl.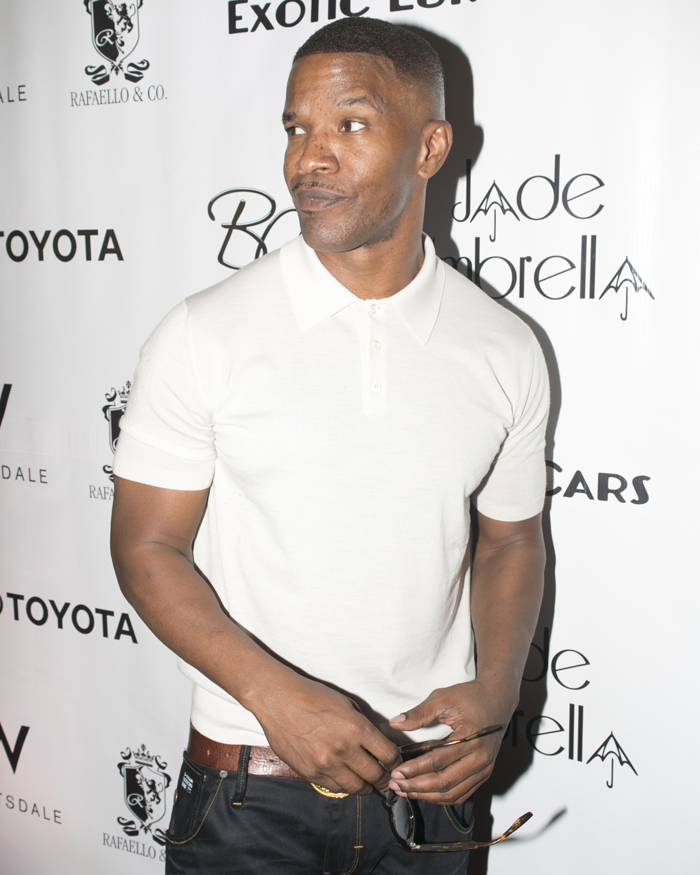 Photos courtesy of Fame/Flynet & WENN