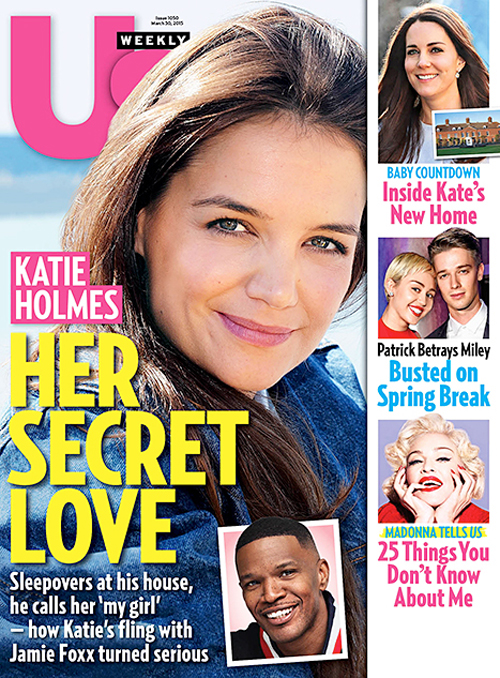 Yesterday, I covered People's gratifying revelation that Katie Holmes and Jamie Foxx were hitting it for over a year, which we first heard about in October, 2013. People stories are usually true even without photo evidence, but Us Weekly was quick on the draw with an exclusive first photo of Foxx and Holmes holding hands. If you haven't seen the picture, go look. They seem pretty cozy, right? Us kicked off their story with a couch-jumping joke:
No couch-jumping for these two. As the ex-wife of A-lister Tom Cruise, Katie Holmes was once half of one of Hollywood's highest-profile couples. For the past year-and-a-half, though … she's been hooking up on the DL with none other than Jamie Foxx. And only Us has an exclusive first photo of them holding hands and getting their flirt on with a little game of footsie!

The picture, taken in February, offers a rare glimpse into the couple's undercover flirtation. As detailed in the new issue of Us Weekly, the Woman in Gold actress, 36, has been secretly spending time with the Annie star, 47, since the summer before last, when he wooed her at a benefit in the Hamptons.

What started as a fling, however, has since become a long-term attraction. "Jamie is someone she can trust and have fun with," a mutual pal tells Us of Holmes, who shares 8-year-old daughter Suri with ex-hubby Cruise, to whom she was married from 2006 to 2012. "She's getting everything from Jamie that she didn't get with Tom."

Foxx, for his part, is equally taken with the Dawson's Creek alum. According to one insider, he even refers to her using the term of endearment "my girl" — as in, "My girl is calling."
[From Us Weekly]
This is a sweet story. Absolutely hot, but sweet. Lainey believes the hand-holding photo is authentic, and it definitely looks like real coupledom. Well… Gossip Cop says all of this hookup business is nonsense. Jamie's rep reportedly says he and Katie are "just friends." There's "nothing romantic about their affection" because (maybe) they were reading lines together. Because lots of actors hold hands and rub feet for no reason during casual line readings? Not buying the denial, sorry.
More Katie drama. TMZ reports that she and Tom Cruise do not speak at all, ever. This doesn't have anything to do with Jamie. Katie's miffed at how Tom doesn't visit Suri very often. It doesn't surprise me that Tom's still putting himself first — that's always what he did when he and Katie were married. But at least Suri's not around all of the Scientology nonsense. TMZ says the former TomKat has "no direct co-parenting discussions. Everything regarding Suri is handled through intermediaries." It sounds like Tom's still peeved that Katie had the audacity to leave him. She's the only person to ever defy his authority.
FYI, Tom is selling off property like mad. His Telluride estate is on the market for $59 million, and he just put his Hollywood Hills home on the block for $13 million. I wonder why he's so eager to unload his homes — probably because he's never stateside anymore.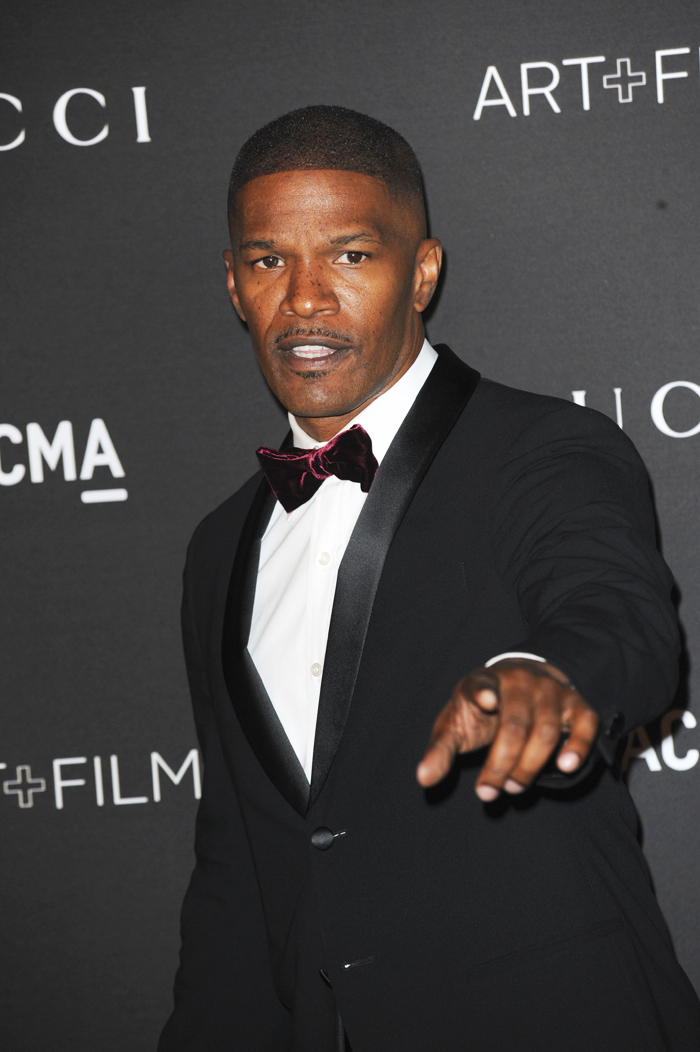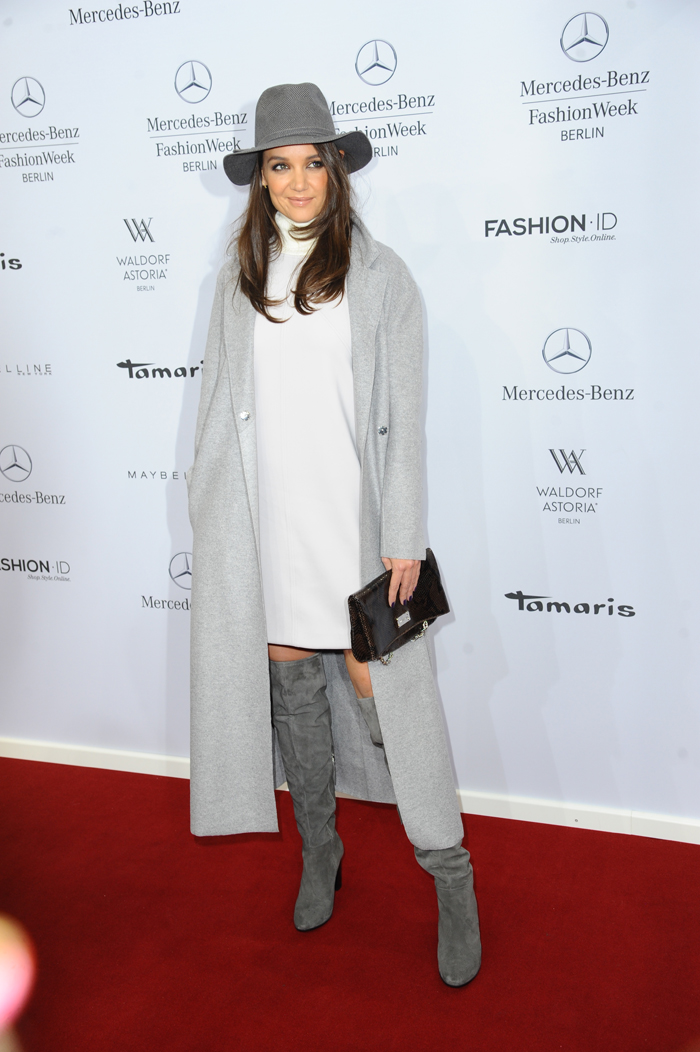 Photos courtesy of Us Weekly, Fame/Flynet & WENN