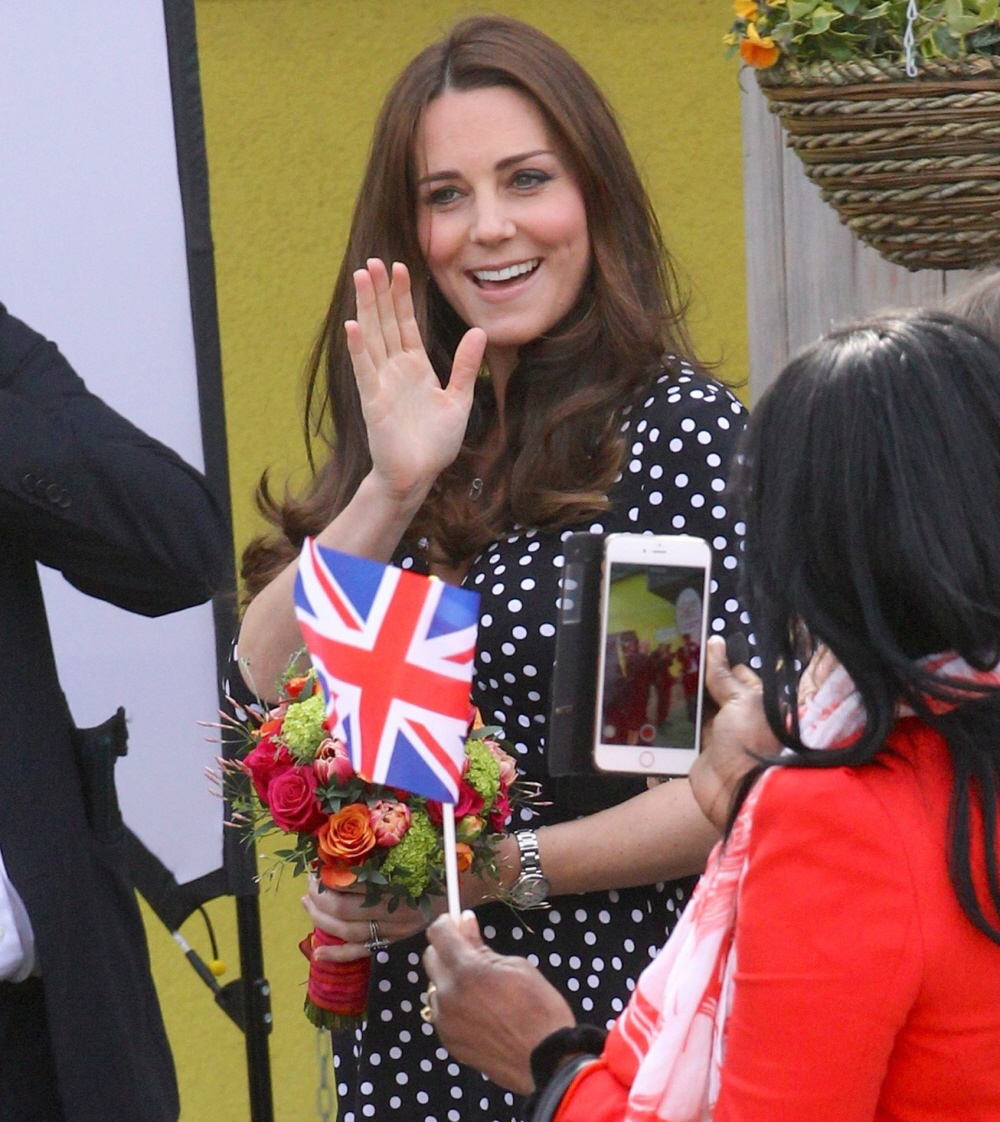 Here are some more photos of Kate out and about yesterday in England. Polka dots! I still don't care for them, but I still have to give her props for making public appearances, especially since we were being told a month ago that Kate would be winding down her public schedule. There's a rumor (?) that she's going to be making some kind of public appearance tomorrow, and she's also confirmed – with Prince William – for three events on March 27th. This second pregnancy has been so different from her first one, hasn't it? When she was pregnant with George, she couldn't wait to wind down her meager schedule. People Mag also had a glowing story about Kate's "magic dust" charisma during this visit to Woolwich – go here to read.
As for when Kate is actually due, before yesterday, I had only heard "whispers" from various royal sources. Some claimed end of April, some claimed it could even be beginning of May. But while Kate was out yesterday, she confirmed her due date (sort of) to a commoner:
Prince George will be a big brother sooner than later! Kate Middleton revealed that she is expecting her second child to arrive by the "mid-to-end" of April.

The Duchess of Cambridge broke the news to volunteers at Brookhill Children's Centre in Woolwich, where she attended a coffee breakfast before watching a training session and visiting an on-site nursery. "I told her she is beautiful and that she's got a tiny little bump," volunteer Christie Osborne, 49, told reporters following Middleton's visit. "I asked when her baby is due and she said mid-to-end of April."

While Middleton revealed her due date, she did not reveal the sex of her second child.
Crap, mid-to-late April means that The Great Kate Wait 2.0 is probably going to start on April 10 and she'll give birth on April 29th and it will be a total clusterwhoops for gossip coverage AGAIN. I mean, I understand that she doesn't want to give out the exact due date and she's probably just repeating what her doctors told her anyway. I'm not blaming her – I'm blaming the crazy media overload that will accompany this news.
As for the sex of the baby… so many people think she's having a girl this time. It was well known that William sort of hoped they would have a girl for the first pregnancy, but Kate "did her duty" and provided a male heir. So she has pretty good luck. I think she probably is having a girl. As for the name… I'd put $5 on something like Alexandra Elizabeth Diana. Or Victoria Diana Elizabeth. Something like that.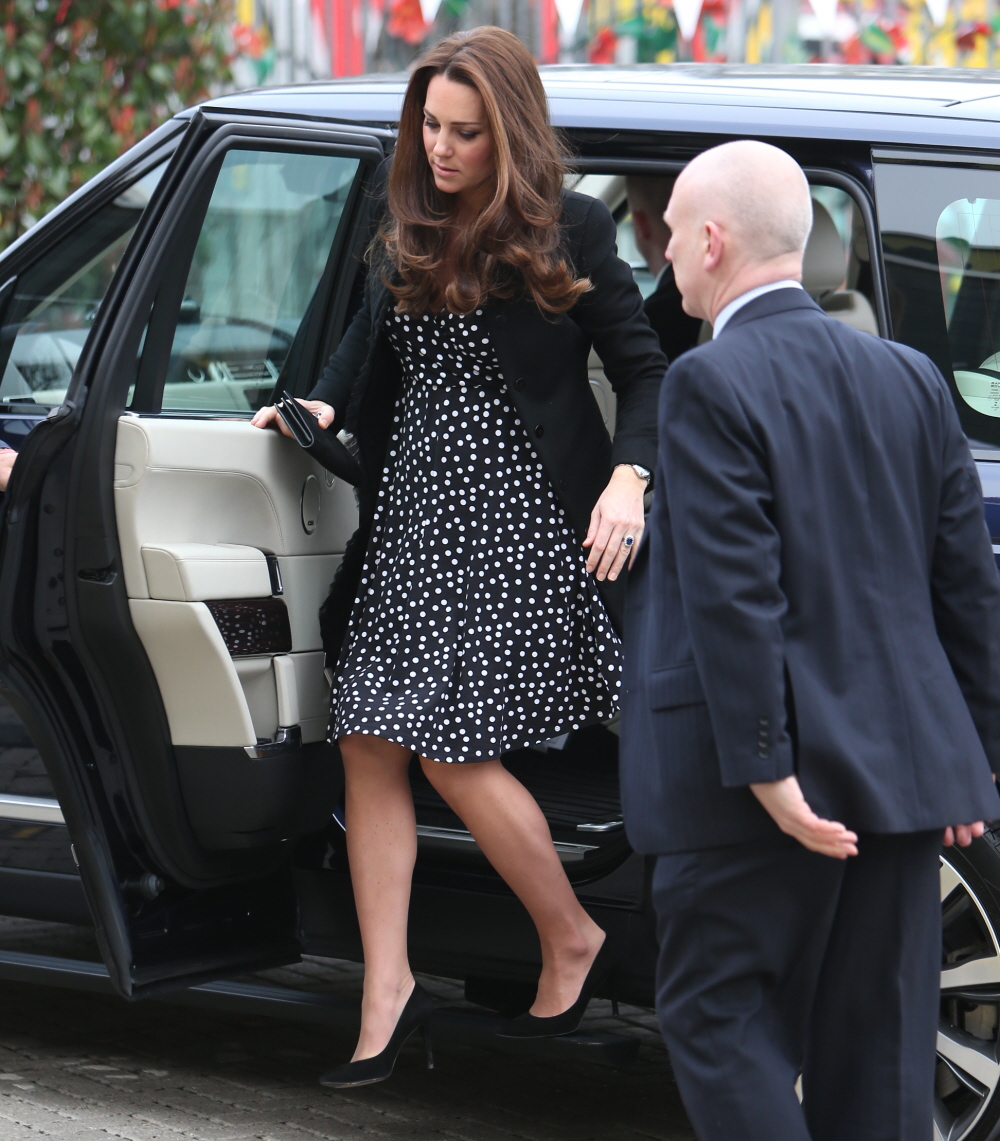 Photos courtesy of WENN, Fame/Flynet.