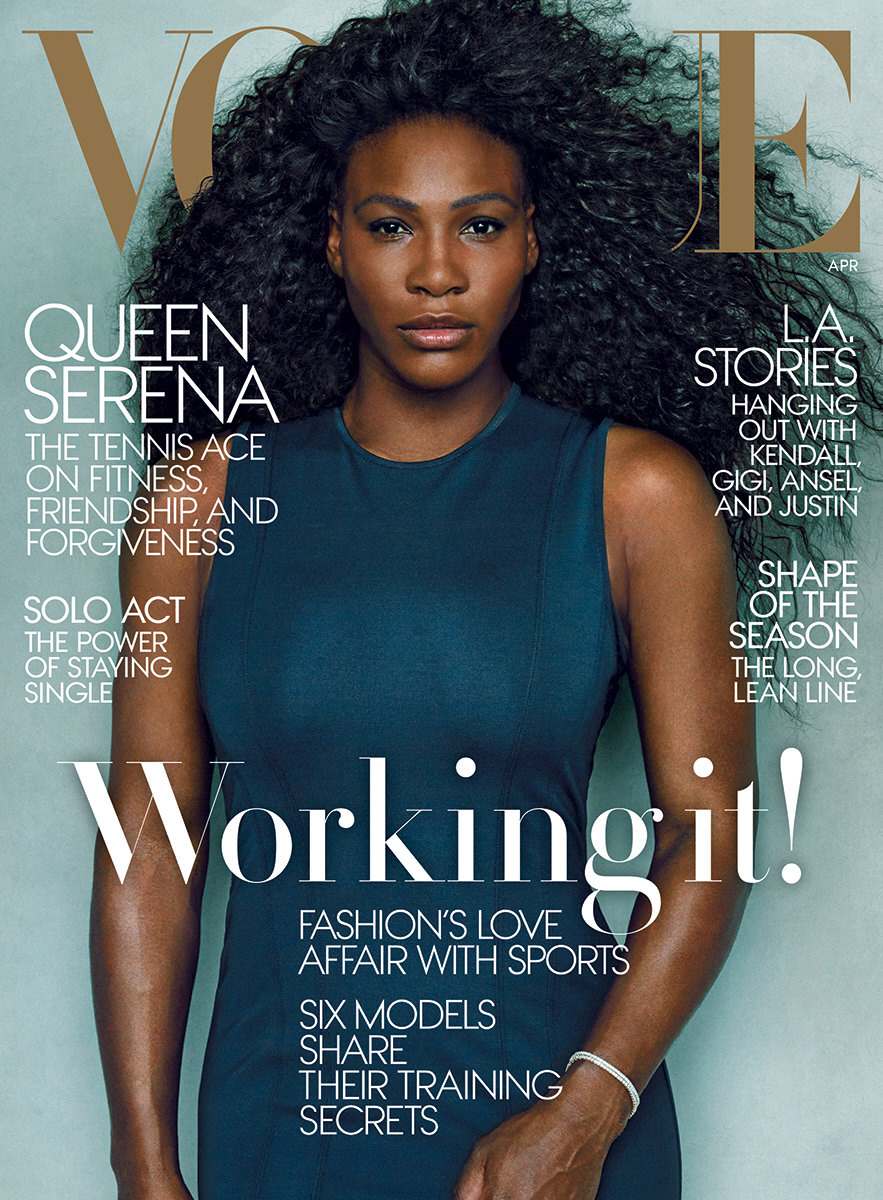 Serena Williams covers the April issue of Vogue Magazine, "The Shape Issue." Annie Leibovitz shot the cover. Thoughts? There is a lot of online debate as to whether this is brilliantly "undone" or just not "Vogue" enough. I tend to like it, but then I appreciate the fact that Anna Wintour put one of the greatest athletes of all time on the cover, and that the athlete happens to be a black woman and a curvy and physically strong woman. I'm fine with the "undone" no-makeup sort of look and her wonderful hair, I just sort of wish they had put Serena in a different dress because this Rag & Bone sheath is kind of meh.
As for the article, it's pretty cute actually – you can read the full thing here. While Serena got the cover, the article is all about her friendship with Caroline Wozniacki and how they're BFFs for life and Caroline is photographed and interviewed extensively too. Apparently, Serena helped Caroline through her broken engagement to Rory McIlroy (Serena had even planned the bachelorette party). The article ends up being a great glimpse of two warrior-athletes on the court who can maintain a very real, authentic friendship off the court. Some assorted quotes:
Serena on female friendships: "Let's just put an end to this myth that women players cannot be friends. We can!"

Beating Maria Sharapova in Australia: "I was really calm and positive. I knew I couldn't get crazy on the court. I have done everything I wanted to do in tennis. There's nothing missing, so all I have to do is go out there and do what I do best."

She's not the same person off the court: "On the court, I am fierce! I am mean and I am tough. I am completely opposite off the court. My confidence just isn't the same. I wish I was more like I am on the court. Nobody would know that I am constantly crying or complaining."

Serena on being #1: "It's hard and lonely at the top. That's why it's so fun to have Caroline and my sister, too. You're a target when you're number one. Everyone wants to beat you. Everyone talks behind your back, and you get a lot more criticism. God forbid I lose. It's like 'Why?' Well, I am human. There are always people who aren't going to like you. Look at Jesus; there are people who didn't like him." [Caroline says, "Wait, are you comparing yourself to Jesus?"] Serena Says: "Oh, God, no, I am far from it. As everyone knows. But as a Christian, I do try to be Christlike."

Whether Serena wants to start a family: "I guess. I'm not even looking for it."
After reading the full piece, I do think Caroline and Serena's relationship is really sweet and cute. Serena seems very kind to Caroline, like she sees her as a younger sister. I do think that it's probably a great thing for young girls to see – that you can be one of the greatest athletes in the world and still be friends with your competition. Except, somewhat hilariously, Serena doesn't have this kind of relationship with another one of her main competitors, Maria Sharapova. I've heard that Maria and Serena have nothing but shade for each other.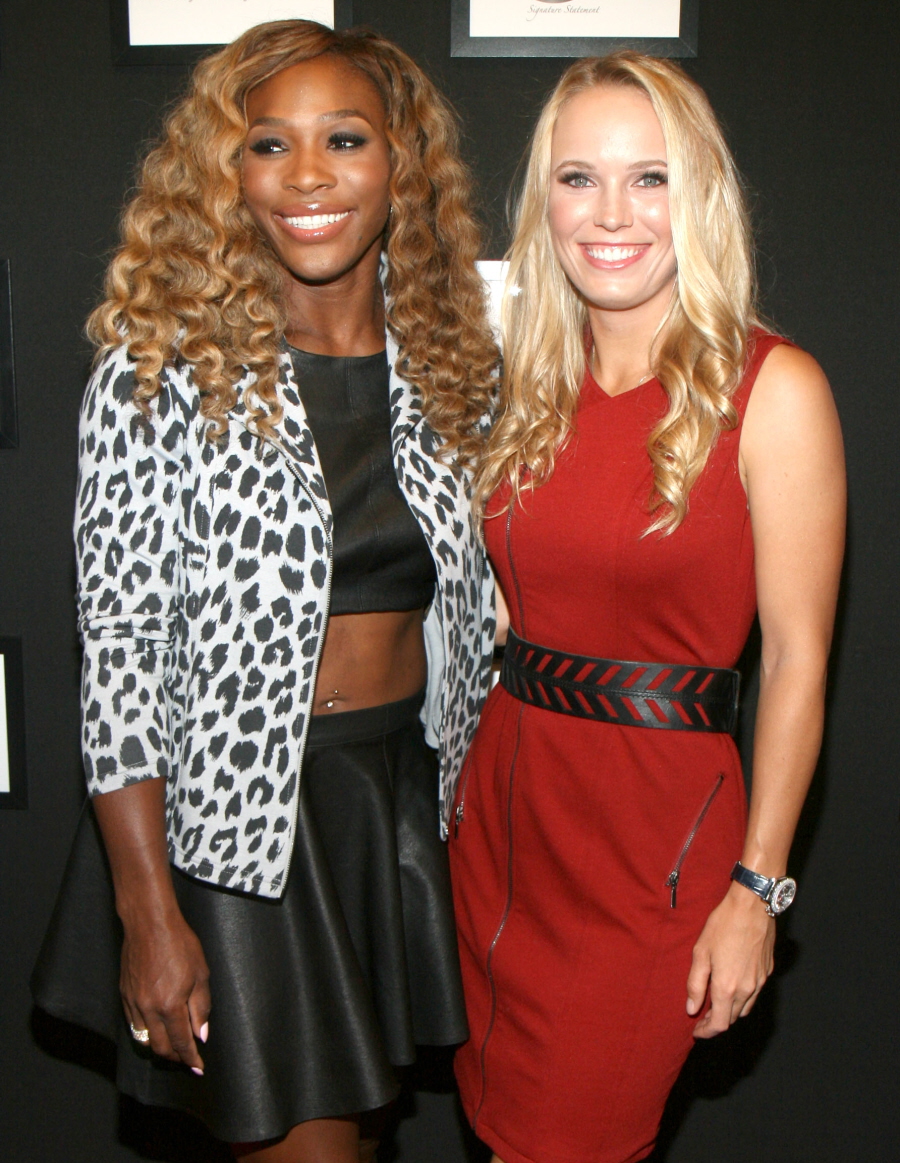 Photos courtesy of Annie Leibovitz/VOGUE and WENN.