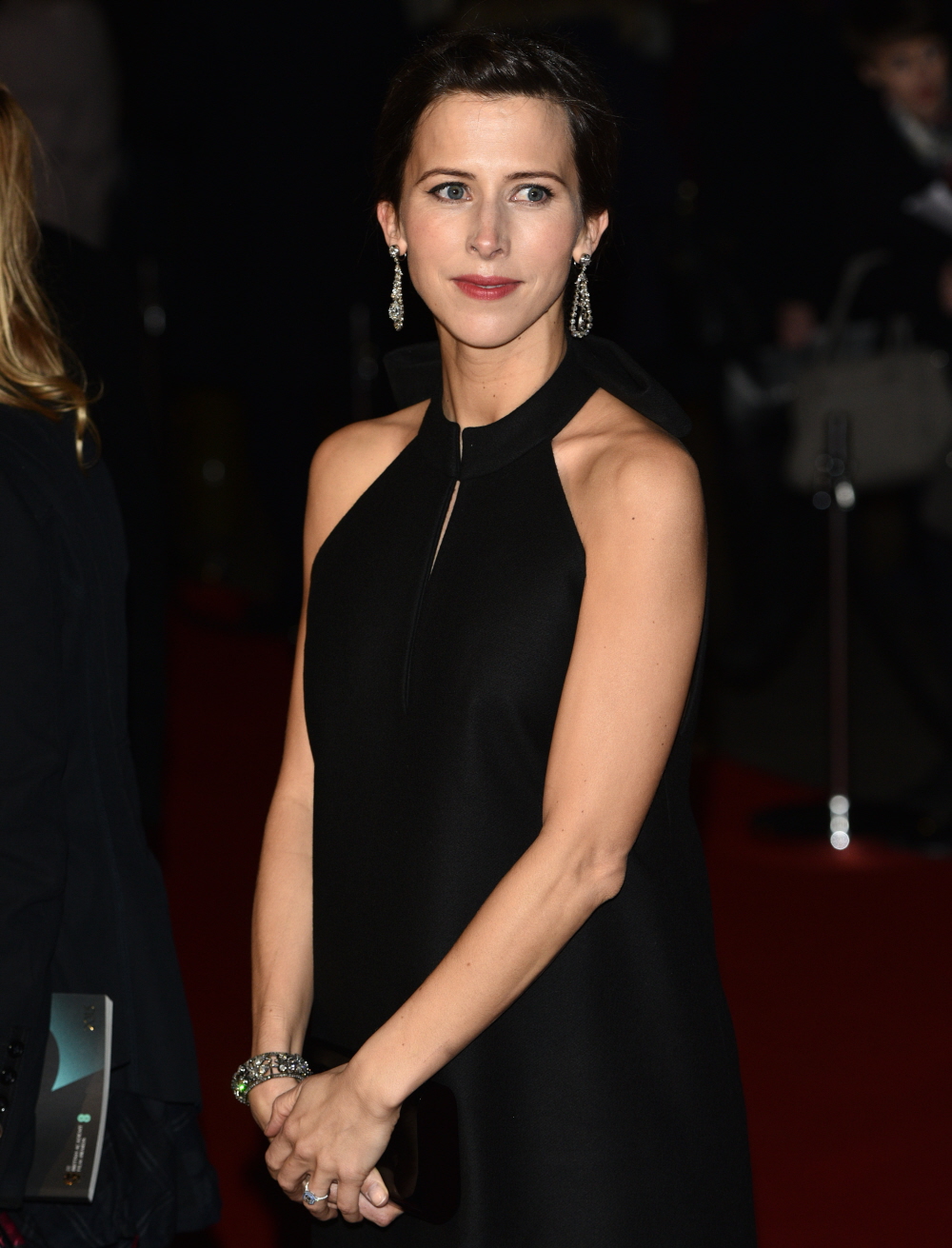 Breaking Hunterbatch news! Benedict Cumberbatch's knocked up bride Sophie Hunter has a feature in the April issue of Vogue. American Vogue, not Vogue UK!! We should have guessed (and I think I did guess) that this would happen when Sophie sat front row with Anna Wintour at the Valentino show in late January.
Right now, Vogue hasn't officially released their feature, so this is just a preview of coming attractions. My guess? One photo of Sophie, perhaps wearing Valentino or maybe even Erdem, and maybe a 400-word write up? We do know the name of the profile… "The Divine Mrs. Cumberbatch." Gag. I'm sorry. But… ugh. This is like the budget-'Batch version of George Clooney and Amal Alamuddin. Everyone is falling all over themselves to talk about how amazing it is that Benedict found his "equal." Someone Vogue-worthy. Someone chic, fashionable, and "age appropriate."
Speaking of, The Daily Telegraph (Australia) had a short column this weekend from a Cumberbitch. She talked about how amazing it is that Bendy married someone "accomplished, mature (36 to his 38) and for all intents and purposes, an intelligent human being…There is something incredibly sexy about a man who marries a smart, successful woman." You can read it here. The truth is that I like the simple fact that Benedict went with a woman who is basically his age and the same kind of education and family background too. But I also think we're being sold this grand love story when the truth of the matter is that she got knocked up when they had only been dating a few months and everything got pulled together very quickly.
Oh, and some Cumberbitches are trying to create a conspiracy theory about the Vogue feature, like Sophie was supposed to get a cover or something. I doubt it. Really. I think it's a coup that she got a feature in American Vogue simply for getting knocked up by and married to Benedict. A feature in Vogue UK? Sure. But American Vogue? That shows you how much Anna Wintour likes Benedict.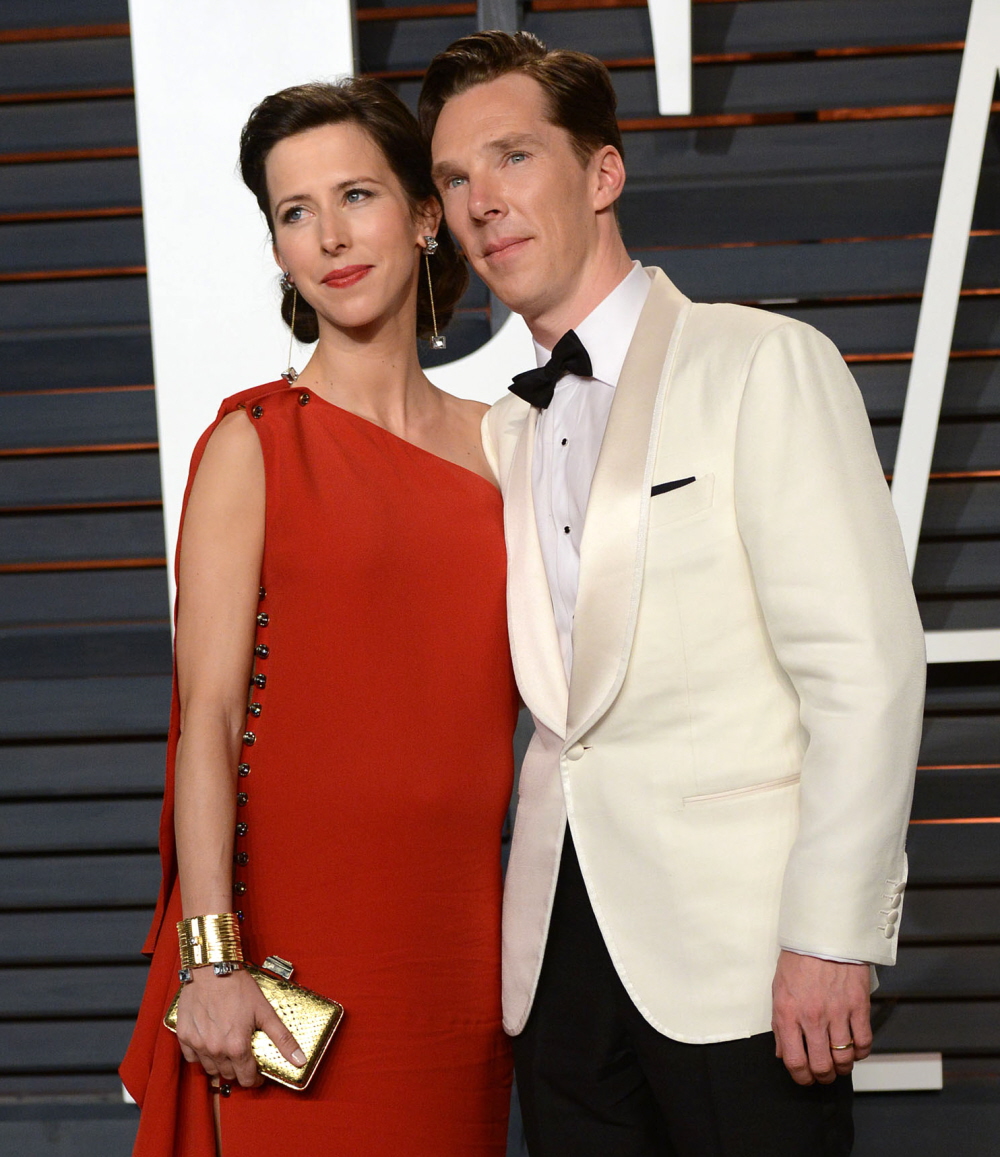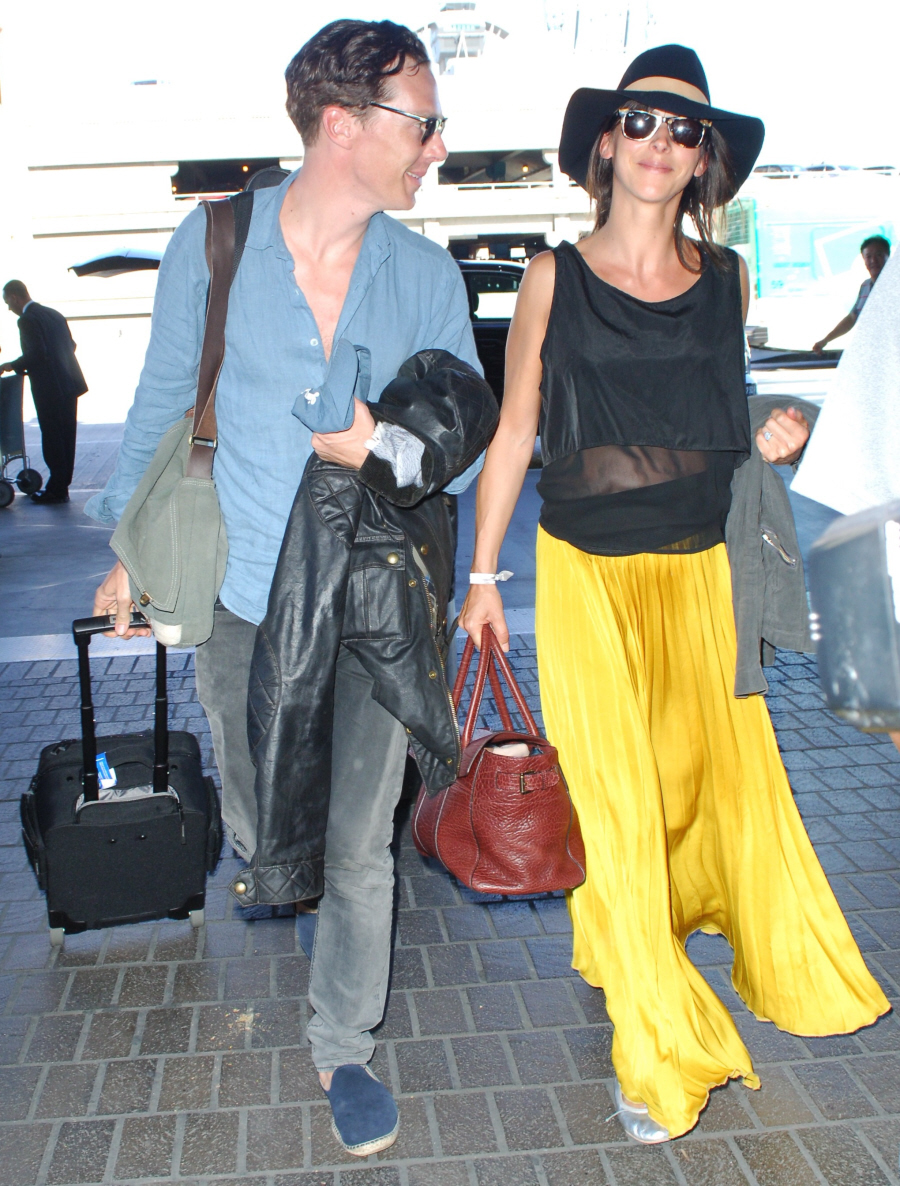 Photos courtesy of WENN, Fame/Flynet.