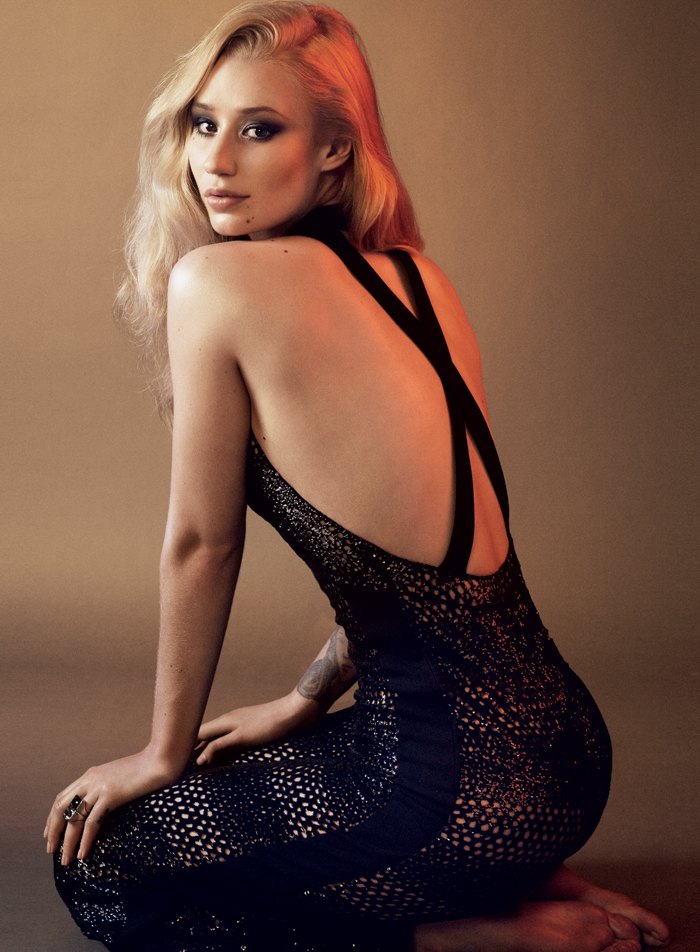 If you were wondering whether Anna Wintour has jumped the Vogue programming shark with the "new brat pack," this story won't help much. Iggy Azalea nabbed a feature in the April issue (the one with Serena Williams on the cover). This story takes great care to promote Iggy's 21-city arena tour that never happened. Oops.
Iggy's interview took place under the pretense of shopping for her new shape at Barneys. Wait … new shape? Many people have long suspected that Iggy's invested in some Kardashian-style butt augmentation. After Iggy quit Twitter for body-shaming reasons, I leaned towards buying her continued insistence of an all-natural tush. Iggy does admit to plastic surgery in this interview, but it's not what I expected to hear:
She was into Missy Elliot & Tupac Shakur as a kid: "I was very obsessed with being a child prodigy. I liked the idea of doing something seemingly impossible in a field without women."

On her "Booty" duet with JLo: "It's about proportion. I have to have everything tailored because I have such a small waist. I'm a 2 or a 0 on the top, and a 6 on the bottom."

Her modeling days: "When I first got to the States, people told me I should think about modeling. So I went to a few agencies, but once they measured my body, they didn't like me anymore." Being told she should lose some weight and get a nose job had the predictable effect on her confidence: "I was looking in the mirror a little differently."

What would she change about her body? "I did change something: Four months ago, I got bigger boobs! I'd thought about it my entire life."
[From Vogue]
She snuck that little bit of news in at the end, didn't she? I write about Iggy regularly and never noticed the bolt-ons, but they're modest implants. They're very easy to miss because – after checking old photos – I realized how Iggy used to wear a lot of t-shirts and high-necked costumes. Her MTV VMAs dress (from last August) is a good comparison point.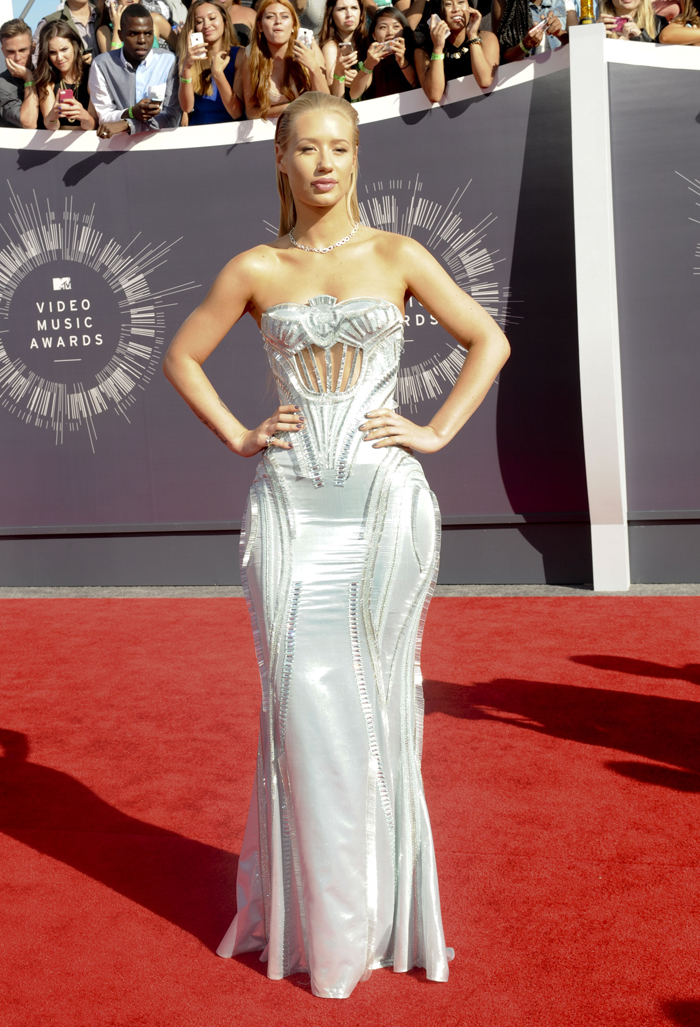 Here's Iggy last month at the Grammys with her new girls.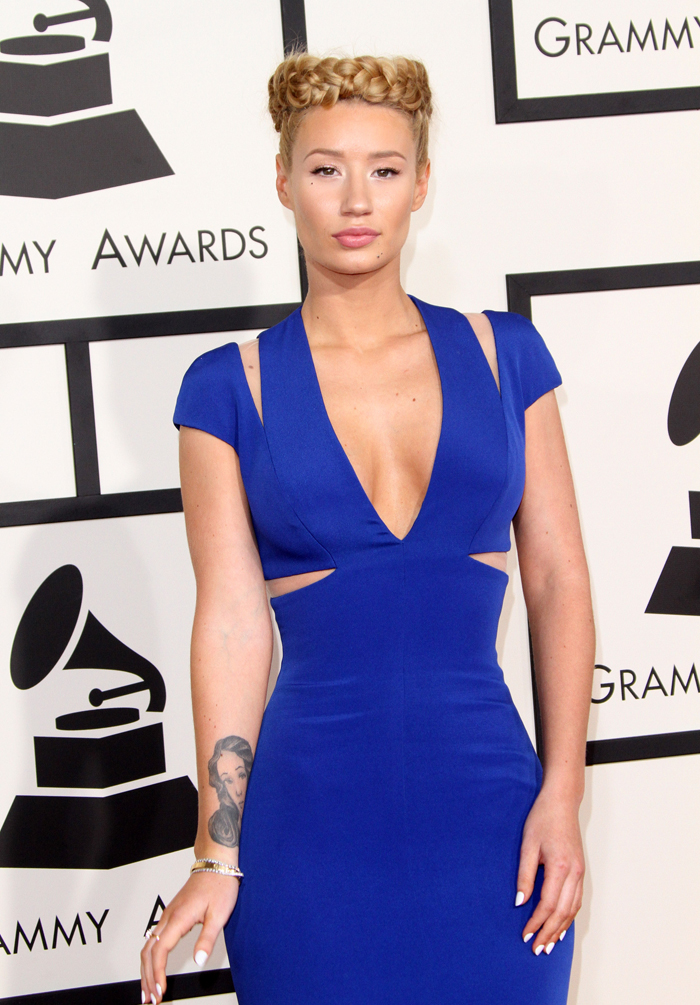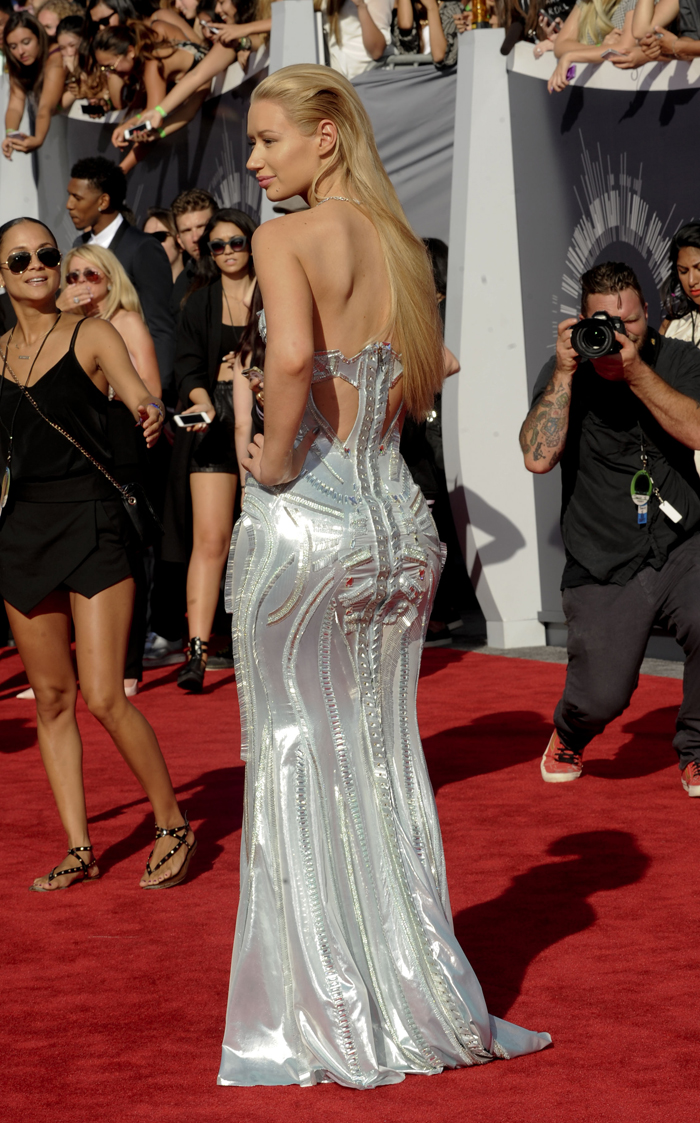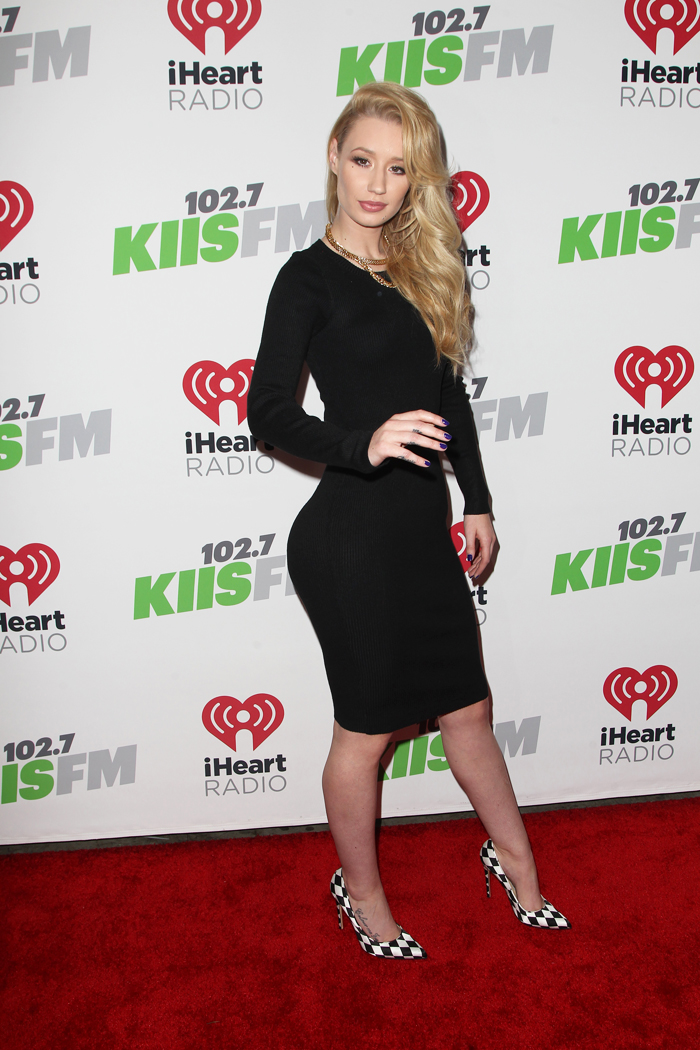 Photos courtesy of Mikael Jansson/Vogue & WENN