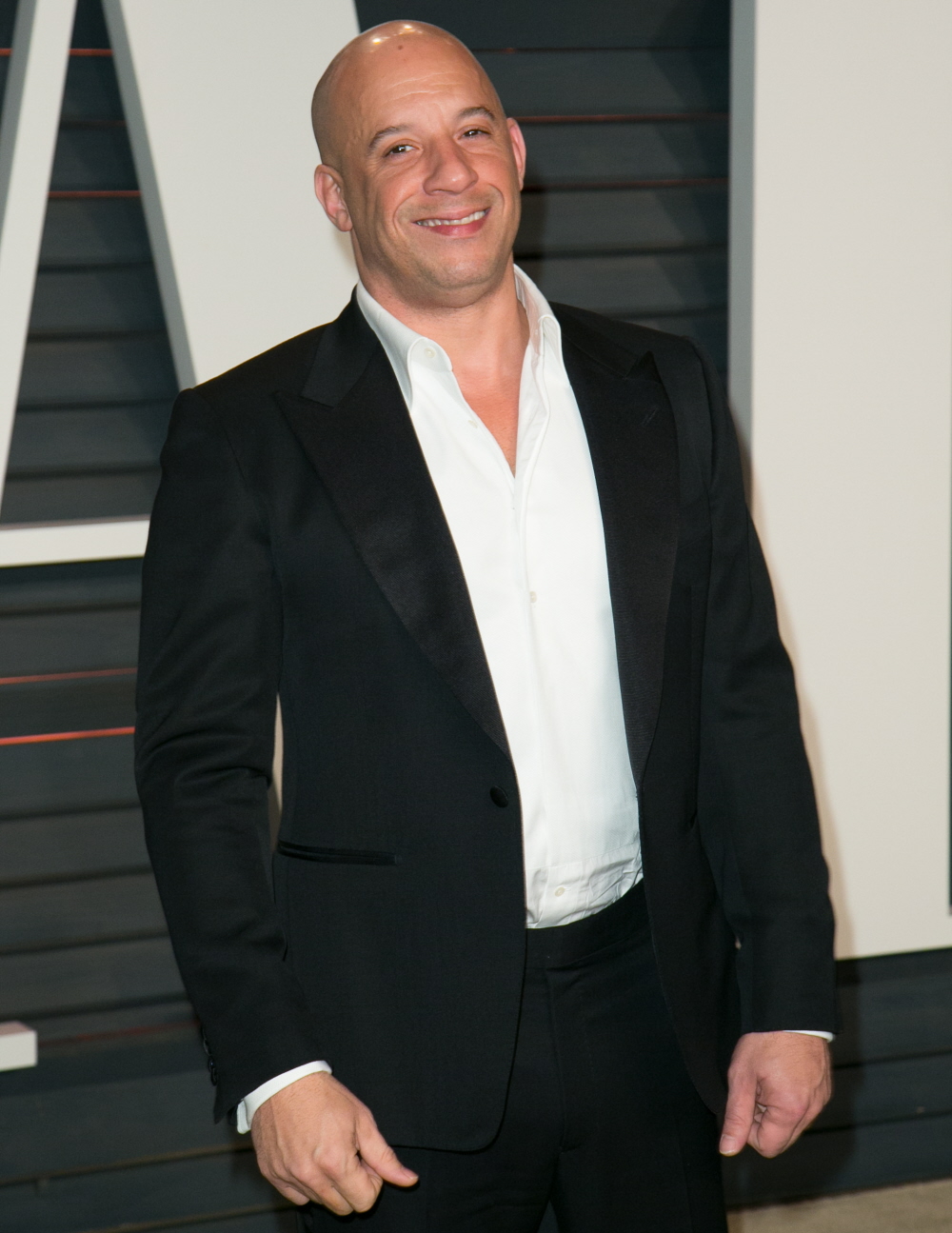 I usually don't cover Vin Diesel stories, but that's not by any particular design. I just don't have strong feelings about him one way or the other. I don't find him particularly attractive (nor does he repel me, honestly) and I don't find him particularly watchable in films either. But he's carved out a profitable and successful niche with the Fast & Furious films, plus now he's down with Marvel too. He's pretty harmless as a person, and I even got a little verklempt when he named his daughter "Pauline" after his dear friend Paul Walker.
But… can anyone really say that Vin Diesel is, like, a brilliant dude? No. We can't. Can we say that he's doing award-worthy work in award-worthy films? No. I always thought he was fine with that. He has his niche, he's making money, he has a big and loyal fanbase, and he's living the dream. But no. Apparently, Vin Diesel thinks that Furious 7 is going to win the Best Picture Oscar at the 2016 Oscars. Seriously.
Universal's "Furious 7" is expected to set box office records when it opens on April 3, with fans eager to flock to multiplexes to bid farewell to Paul Walker. But the film's star and producer, Vin Diesel, predicts that "Furious 7's" success won't be limited to the number of tickets it sells. He says the film will also sweep a certain 2016 awards ceremony.

"Universal is going to have the biggest movie in history with this movie," Diesel said in a lengthy interview with Variety for this week's cover story. "It will probably win best picture at the Oscars, unless the Oscars don't want to be relevant ever." Diesel took a breath, before offering his prediction for a second time. "This will win best picture," Diesel said. "There is nothing that will ever come close to the power of this thing."
When Variety humored Vin's suggestion/prediction and offered up this possibility as a solution to the growing discontent with the current Oscar structure, this is what happened: "…when told about the prediction, a Universal executive chuckled and then asked to go off the record."
As for Vin's veiled threat – "It will probably win best picture at the Oscars, unless the Oscars don't want to be relevant ever" – that sounds SO Kanye West, right? Kanye would totally say something like that. Imma let you finish, Citizen Kane, but Furious 7 WAS THE BEST FILM OF ALL TIME. Citizen Kane doesn't respect real artistry, like Furious 7. Orson Welles needs to give his Oscar to Vin Diesel, yo.
Anyhoodle, Furious 7 will get some technical nominations, maybe special effects or sound editing and stuff like that. But no. Furious 7 is not going to win Best Picture. It's not even going to be nominated for Best Picture.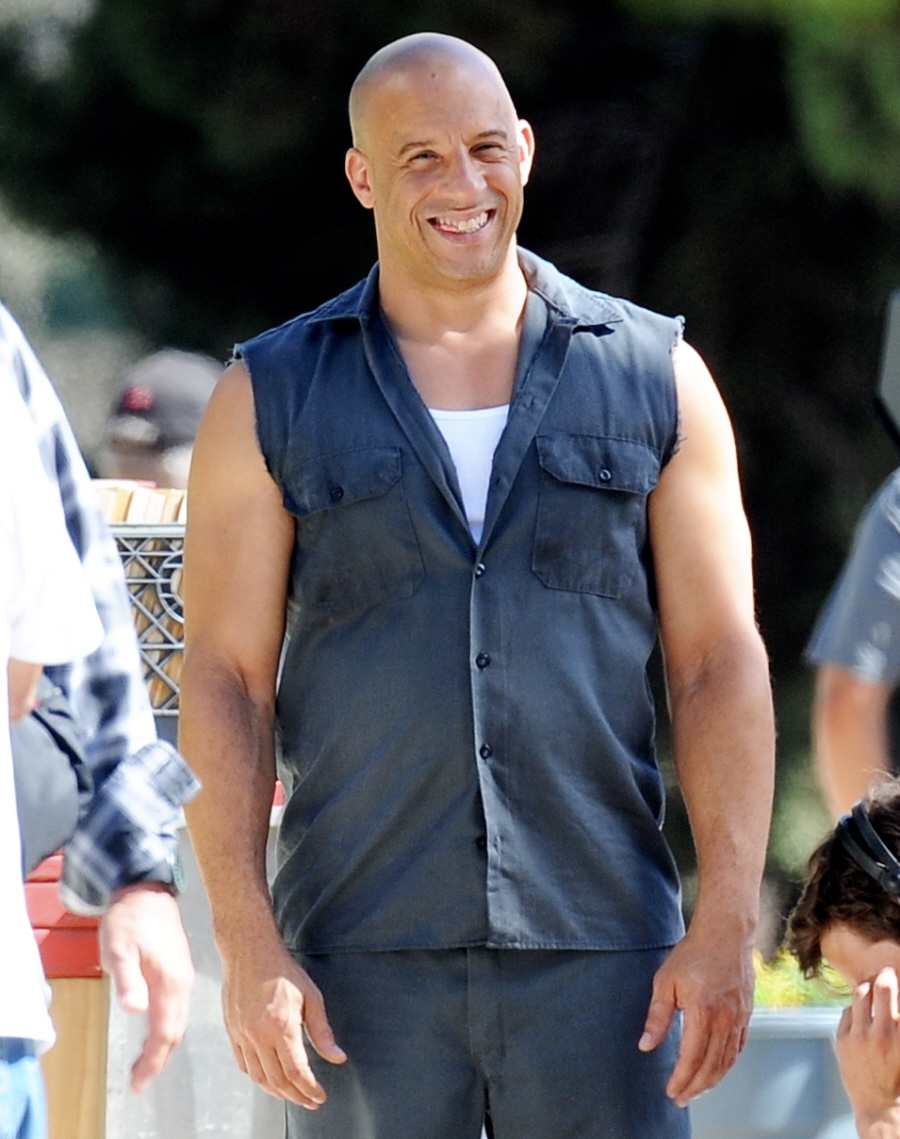 Photos courtesy of WENN.