There have been rumors and stories about an X-Files remake for years. I never thought anything would come to fruition because the show overstayed its expiration date when it was on the air, plus there were two movies that were frankly pretty bad. (A dismembered head was the villain in the second movie.) I loved the X-Files for the first few years that it was on, but when Mulder left (or maybe when he had a baby with Scully – it's unclear if they actually had sex) it jumped the shark.
Regardless of some bumps in the road, the show remains one of the most beloved cult shows ever. As confirmation of that, Fox just announced that they've ordered six new episodes. Gillian Anderson and David Duchovny will reprise their roles and X-Files creator Chris Carter will be the showrunner. It's unknown when the reboot will air, but production is set to begin this summer. Here's more, thanks to Variety:
"I think of it as a 13-year commercial break," Carter said. "The good news is the world has only gotten that much stranger, a perfect time to tell these six stories."

The "X-Files" revival follows last spring's return of "24" as a 13-episode limited series. NBC has joined the mania for resurrecting series with built-in audience awareness with its plans for the "Heroes Reborn" miniseries next season.

"X-Files" is a natural, as the show about FBI sleuths investigating instances of paranormal activity is tailor-made for social-media obsession — even if it hails from an earlier TV era. "X-Files" had a nine-season run on Fox from 1993-2002. It spawned two feature films, 1998's "The X-Files: Fight the Future" and 2008's "The X-Files: I Want to Believe."

Fox Television Group chairs Gary Newman and Dana Walden shepherded the show on the studio side during its network run. The pair have made no secret of their interest in bringing it back. The new episodes may well spark renewed interest in the show from SVOD platforms, just as the "24: Live Another Day" episodes spurred Fox to cut a rich pact for the entire series library with Amazon Prime.
Both Anderson and Duchovny remain busy in recurring roles in other television shows and each published their first books recently. Anderson co-wrote a science fiction novel called A Vision of Fire while Duchovny published a humorous fable about a cow heroine (really) called Holy Cow: A Modern-Day Dairy Tale. It must have been tricky to find a time when the two of them were both free to film the new show.
I talk a good game about being disappointed by how the X-Files wrapped but I'm so excited for this remake. I hope they're able to move on from the whole Scully and Mulder are in love storyline, but I guess the last movie already solved that. I barely remember it.
Duchovny instagrammed and tweeted this picture confirming the news. I loved Scully's fashion so much. She had that iconic late 90s business style. It really doesn't seem that long ago.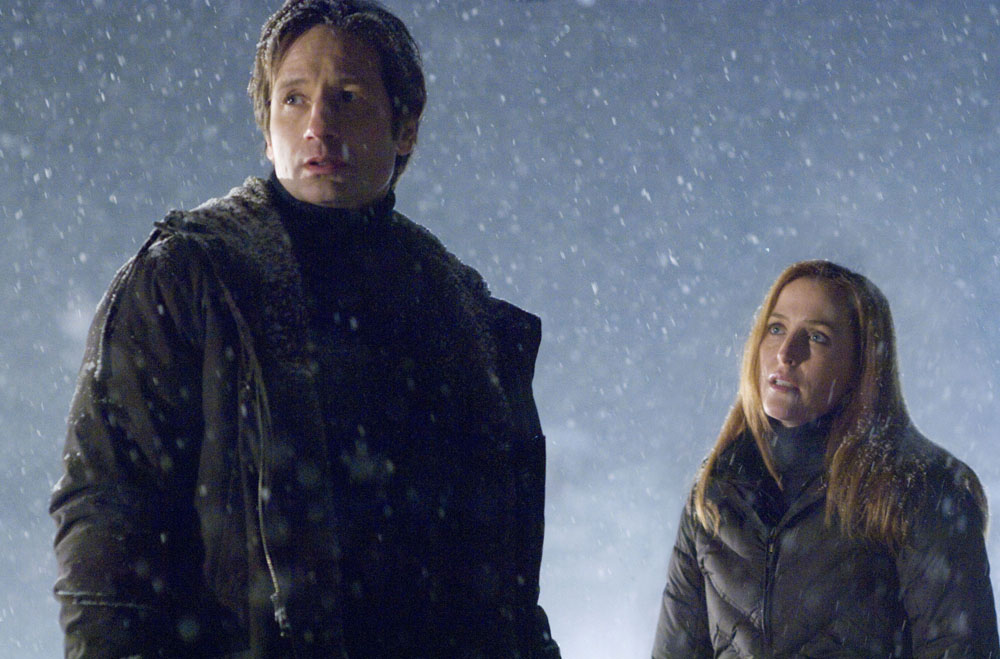 photo credit: WENN.com and Getty Images