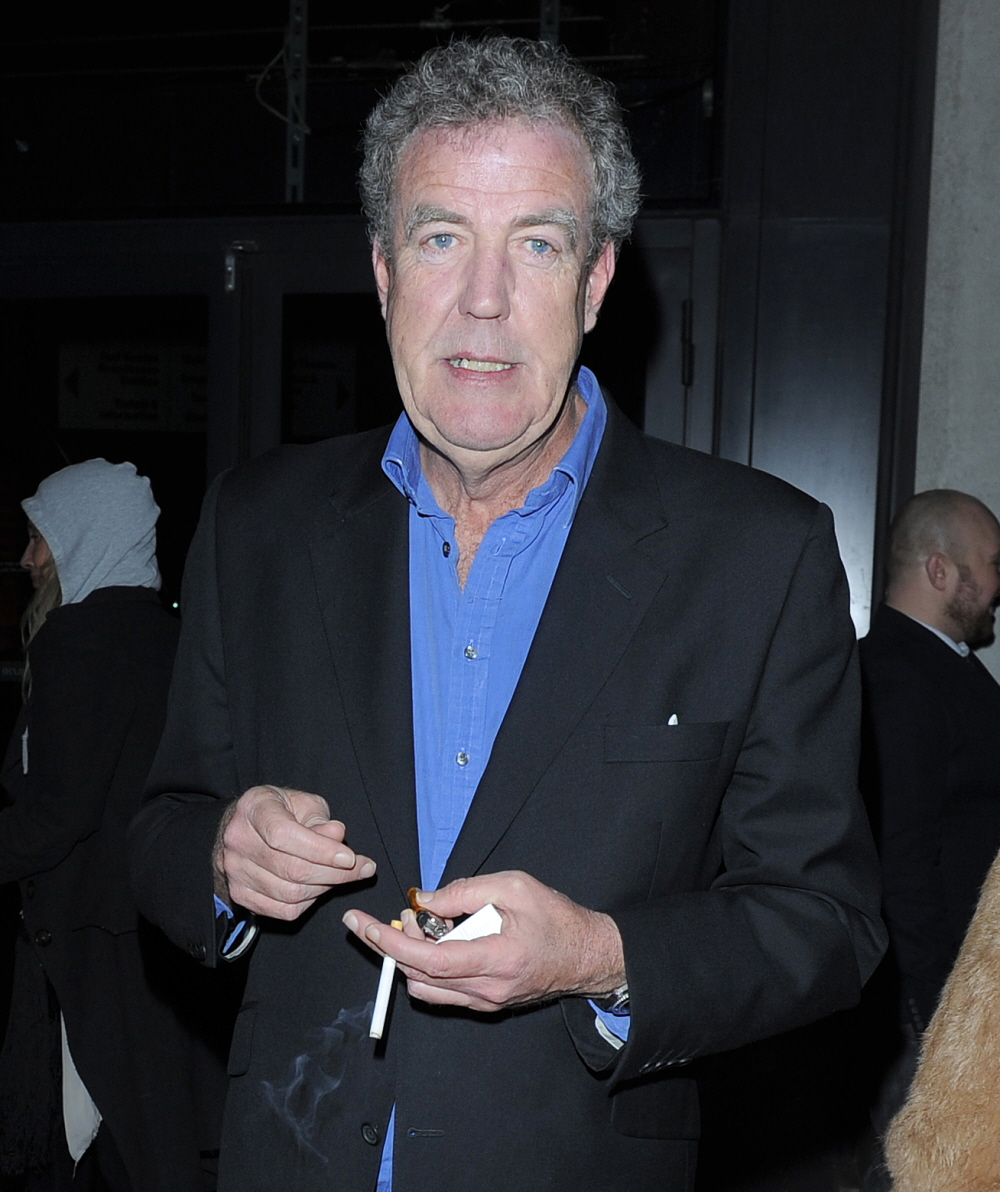 As I spend more and more time reading UK gossip and news stories, I have to admit that I get so jealous of all of the Brit-slang and colloquialisms. In Britain, people aren't fired, they're "sacked." Jeremy Clarkson wasn't involved in an incident or assault, he was part of a "fracas." And that's where we are now. Following a violent fracas several weeks ago – which we now know was a violent temper tantrum about steak – Clarkson will be sacked from the BBC's Top Gear. He's being sacked because of the violent altercation with a producer, not because Clarkson has a history of making racist and neo-colonialist remarks on air.
Jeremy Clarkson's contract will not be renewed after the Top Gear presenter was involved in a 30-second physical assault on a producer, the BBC's internal inquiry will report on Wednesday. BBC director general Tony Hall is understood to have come to the conclusion that he has "little alternative" but to end Clarkson's BBC career, 16 days after he was suspended following a "fracas" with a member of the Top Gear production team.

A BBC investigation led by BBC Scotland boss Ken MacQuarrie is thought to have found that Clarkson engaged Oisin Tymon in a 30-second physical assault after a 20-minute verbal tirade. Hall is a Top Gear fan and has previously stood by the presenter following a string of controversies, including an incident last year when he appeared to mumble the N-word in a Top Gear out-take. The BBC also hugely values the audience that Clarkson and the BBC2 programme – regularly watched by more than 5 million viewers – brings to the BBC.

But a source close to the inquiry said: "There can't be one rule for talent and one rule for ordinary human beings."

Following the findings of the MacQuarrie inquiry, and the fact that Clarkson was put on a final warning after the N-word controversy last year, a source said Hall had "little alternative" but to let Clarkson go. Clarkson's contract with the BBC was due to expire at the end of March.

Clarkson tweeted early on Wednesday: "Just to keep everyone up to date, I haven't heard a thing."
The Guardian goes on to say that Richard Hammond and James May's futures with Top Gear are in question as well, and that their contracts will probably not be renewed. The BBC is likely looking to revamp the show completely. Clarkson's contract expires at the end of March, so they probably won't "sack" him formally, they'll just refuse to lift his suspension for the next week and his contract won't be renewed. And in case you are a Clarkson super-fan, no worries. I'm sure that some other British, American, Canadian or Australian network will pick him up.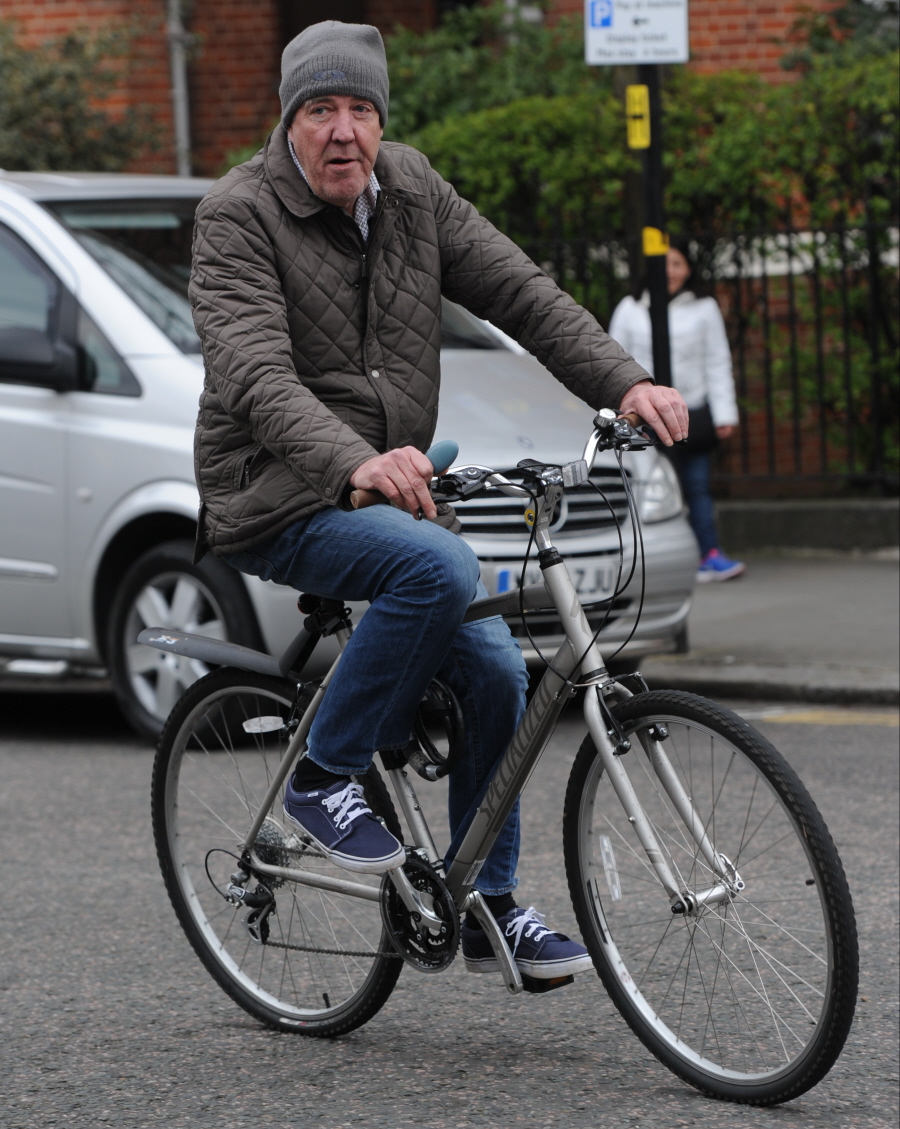 Photos courtesy of WENN.