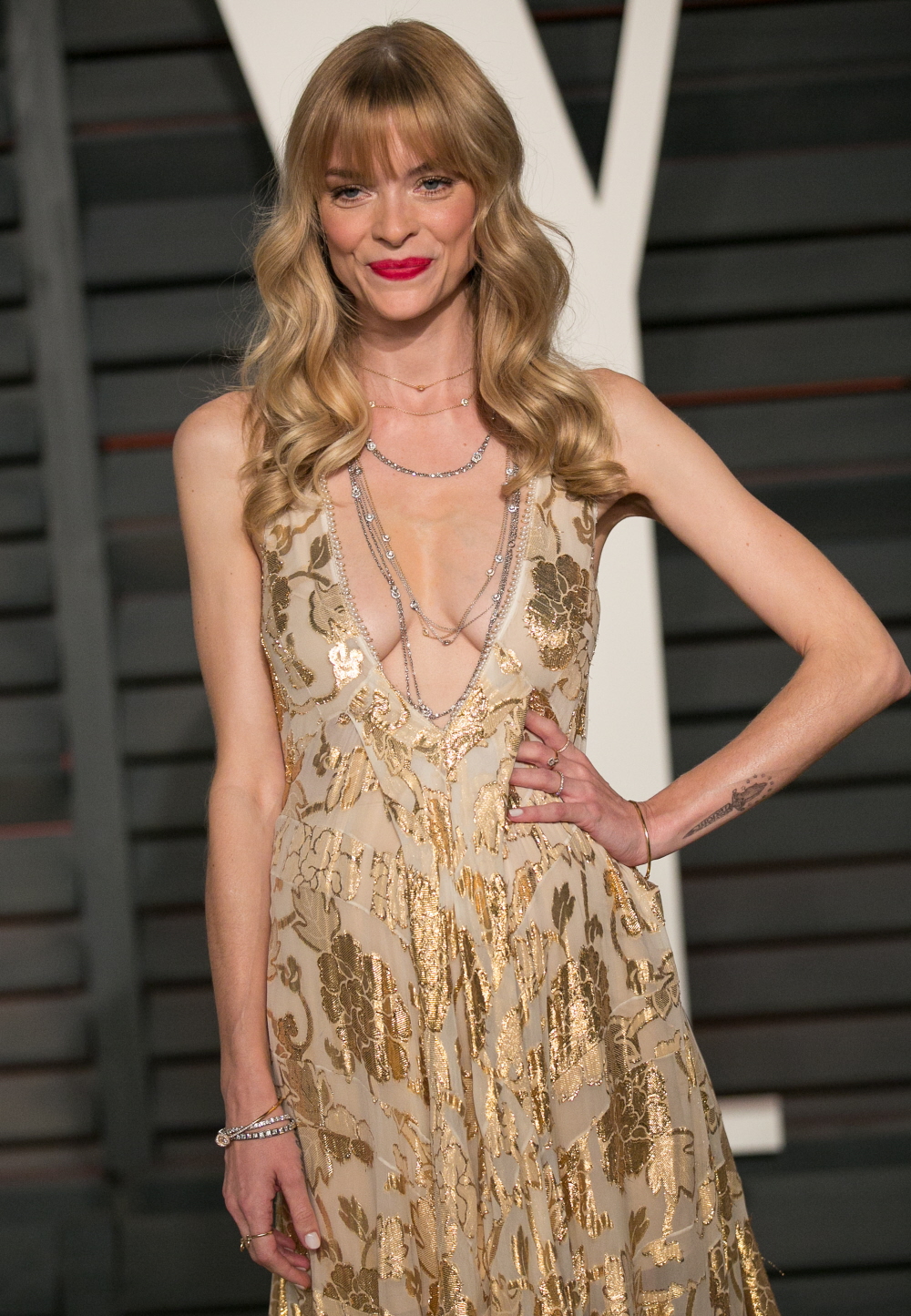 Jaime King has been especially active on social media and print media lately, or maybe we're just paying attention to her now. It does feel like Jaime is suddenly everywhere though, right? I'm not complaining – I thought her recent interview about her struggles to conceive her first child was heartbreaking and informative. She's also been trying to get people to be nicer in general on social media, which has led to some interesting disasters (but she means well). Anyway, Jaime spoke to Elle in a wide-ranging interview about body image, pregnancy and how Taylor Swift is going to be her new baby's godmother. You can read the full piece here. The most interesting part (I thought) was Jaime talking about how we judge pregnant women and her defense of Kim Kardashian.
Why she invited people to comment on her pregnant body last week: "Because that's all people do all day is comment. They just say whatever the f–k they want to say, and they don't actually think that it's going hurt me."

When she started to notice the body-commenting on pregnant women: "At the Met's Costume Institute Gala with Kim Kardashian when she was pregnant [in 2013]. She was with Kanye, but she wasn't fully accepted by the fashion industry. Riccardo Tisci was very brave in dressing her. Anna Wintour had invited her to the Met ball, which is a big deal and a big step up for her. But when she was pregnant [there], I remember going back in my hotel room and crying for like five hours because I kept seeing all these things come up online, all of these horrible pictures and GIFs. I couldn't stop crying because here was this beautiful glowing pregnant woman who is probably so excited to be attending the Met ball for the first time with the man that she loved, and she had this beautiful dress made for her that was very daring and very gorgeous, and she has a beautiful growing child inside of her, and yet everybody bashed her and called her a whale or said she looked like a couch or drapes.

Online bullying affects mental health: "It was so stunning to me that people thought that that was okay—not only okay but they condoned it. They would retweet it, they would talk about it, they would put it on the Internet, they would call her a whale on the cover of a magazine. They would not even think about the way it would affect her mental health and the child's health. It emotionally tapped into a place for me because I was newly pregnant [with my first child]. What kind of world are we living in now where this is okay, where our bodies are being essentially sold to the highest bidder regarding their comments and that we are just put up on a cross to be persecuted?
I agree with her to a certain extent, and I always try to give pregnant women (in particular) the benefit of the doubt when it comes to styling, etc. I try to balance that with what I think are completely okay and legitimate conversations about fashion. I mean, she's talking about Kim Kardashian at the Met Gala. A reality star who thrives on every kind of attention, good or bad, at arguably the biggest fashion event of the year. Obviously, we were going to talk about Kim's dress, pregnant or not. And you know what? I still think it was a bad dress and Kim styled it poorly. I think it was particularly bad because she was pregnant, and Ricardo Tisci should have understood that the particular floral would not look great on a pregnant woman.
But… Jaime is talking around another legitimate point, which is the increasing phenomenon of a pregnant woman not being allowed to "own" her own body, culturally or legally. The legislation around pregnancy, reproductive rights and abortion grows more disturbing by the day, and this is a symptom: that pregnant women are seen as public property.
Photos courtesy of WENN.