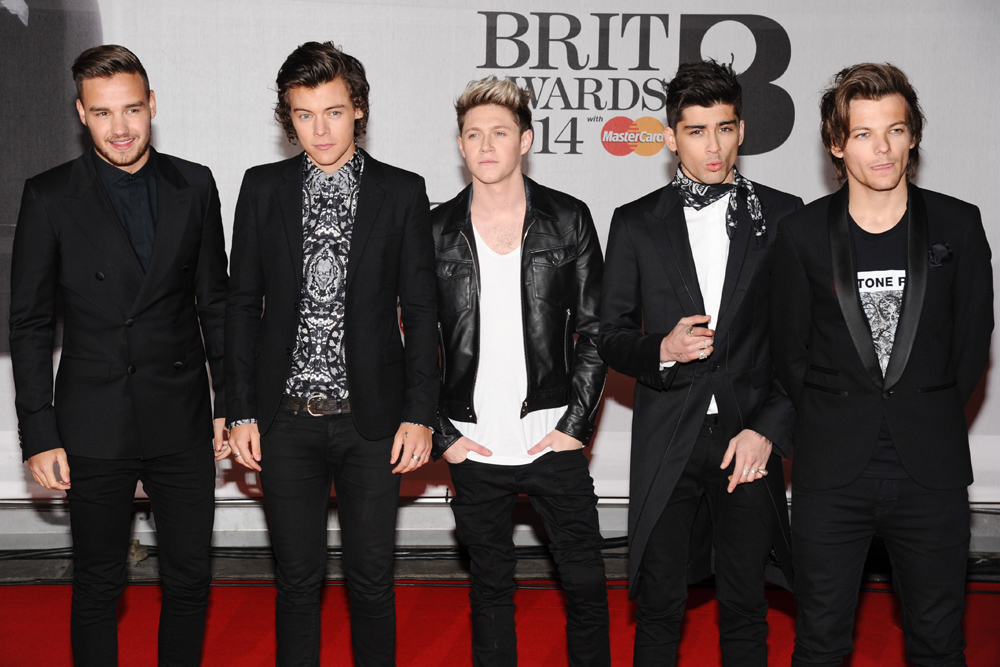 Late last week, I talked about how Zayn Malik abruptly left the One Direction world tour. The official reason given for his departure was "stress." Zayn flew back to the UK where he reunited with his fiancée, Perrie Edwards. About an hour after Zayn arrived home, Perrie departed in a cab with an overnight bag. Some sketchy photo evidence pointed towards Zayn cheating with a groupie. Rumors buzzed about drugs. Other gossip spoke of Zayn's discomfort in the face of blistering fame and an overwhelming schedule.
For several days, fans waited to hear whether Zayn would rejoin the tour. Many tales of fanfiction circulated. One report that seemed legit came from the Daily Star. The paper said Zayn was actively consulting with lawyers to see if there were any "get-out" clauses within his contracts. It looks like Zayn found the answer to that question. Yesterday afternoon, news swiftly hit the internet — Zayn quit the band. Here's the statement from the 1D Facebook page:
After five incredible years Zayn Malik has decided to leave One
Direction. Niall, Harry, Liam and Louis will continue as a four-piece and look forward to the forthcoming concerts of their world tour and recording their fifth album, due to be released later this year.

Zayn says: "My life with One Direction has been more than I could ever have imagined. But, after five years, I feel like it is now the right time for me to leave the band. I'd like to apologise to the fans if I've let anyone down, but I have to do what feels right in my heart. I am leaving because I want to be a normal 22-year-old who is able to relax and have some private time out of the spotlight. I know I have four friends for life in Louis, Liam, Harry and Niall. I know they will continue to be the best band in the world."

One Direction say: "We're really sad to see Zayn go, but we totally respect his decision and send him all our love for the future. The past five years have been beyond amazing, we've gone through so much together, so we will always be friends. The four of us will now continue. We're looking forward to recording the new album and seeing all the fans on the next stage of the world tour."

Simon Cowell says: "I would like to say thank you to Zayn for everything he has done for One Direction. Since I first met Zayn in 2010, I have grown very, very fond – and immensely proud – of him. I have seen him grow in confidence and I am truly sorry to see him leave. As for One Direction, fans can rest assured that Niall, Liam, Harry and Louis are hugely excited about the future of the band."
[From Facebook]
Yep. Zayn has left the building. We could speculate all day (go ahead!) on the reasons for Zayn's departure. Several stories dropped after the announcement, so let's do bullet points.
* Twitter went crazy with the #ByeZayn tag. Teenager girls poured their emotions into 140 characters or less. Some of them called Perrie Edwards the Yoko Ono of 1D. People were really sad! Even Spice Girl deserter Geri Halliwell vague tweeted a "thinking of you" that may have been intended for Zayn.
* Us Weekly says the 1D band members felt it coming. Zayn "just wasn't happy. It was now time to change his life and be away from all the craziness. He was always the more shy and introspective one." He didn't want a boy-band level of fame anymore.
* Harry Styles and Zayn are tight friends (who had no problem poking fun at their super close relationship). Harry's having a hard time coping with the loss of his buddy. Harry broke down in Jakarta and started crying during a concert. Everybody loves Zayn!
* Aaaaand it gets worse. E! Online reports that Zayn's exit presents a nice segue for another departure. That's right. Now Harry wants to quit the band too. He'd like to go solo and "wants to get into acting." If Harry and Zayn are both gone, then 1D will have absolutely no hair game. This is MADNESS.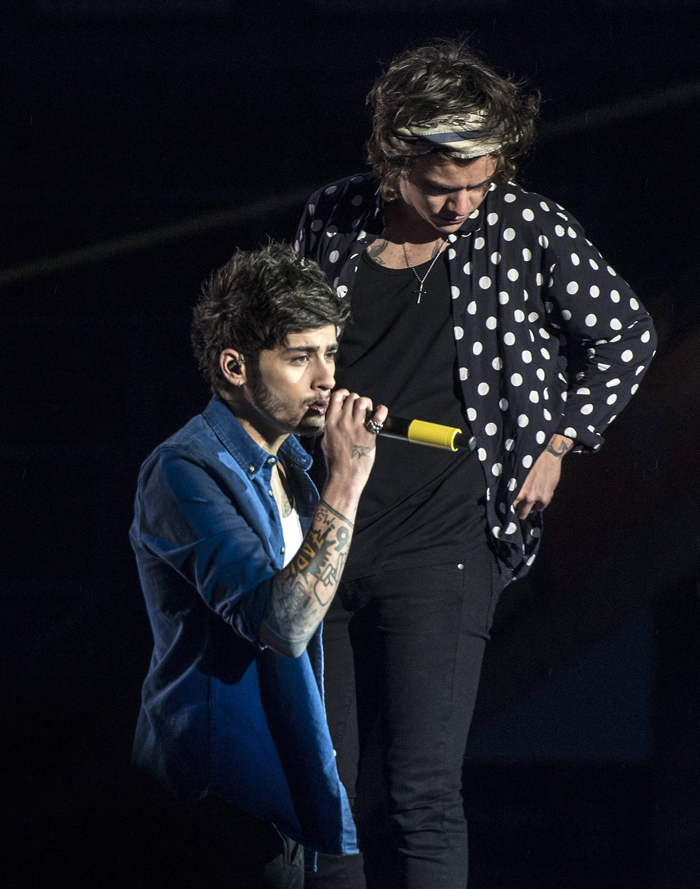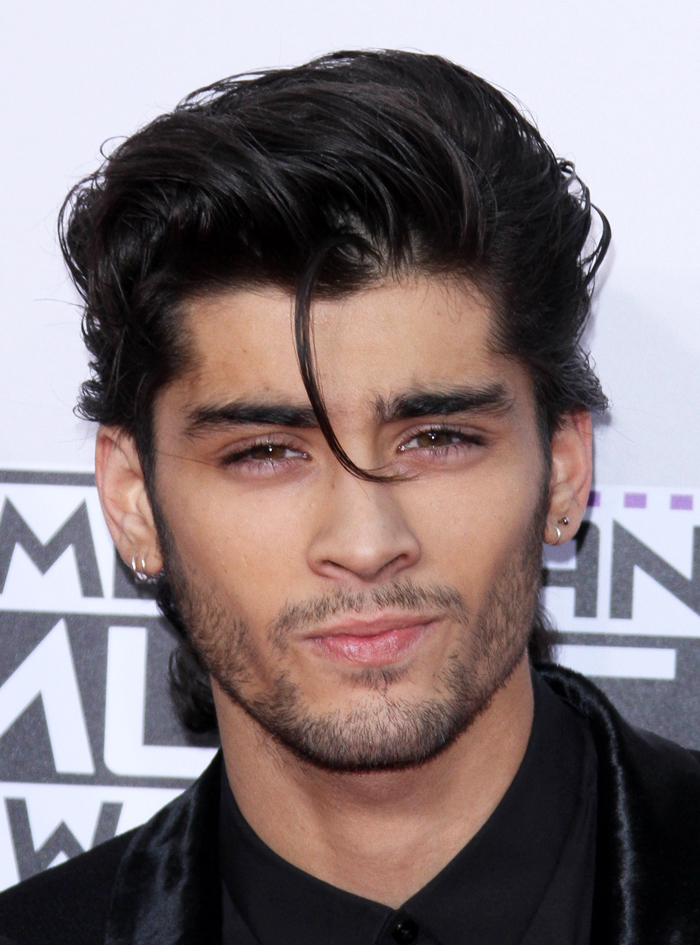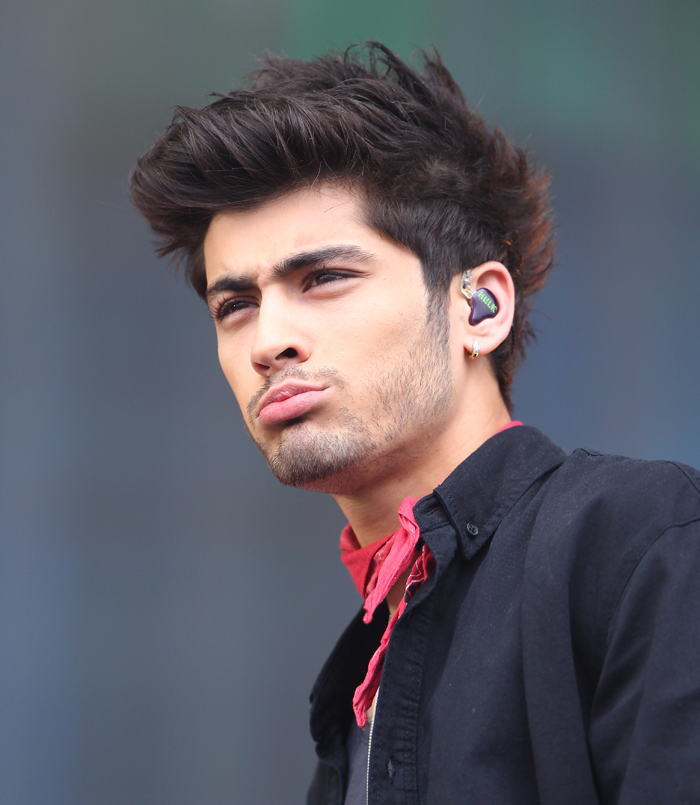 Photos courtesy of WENN