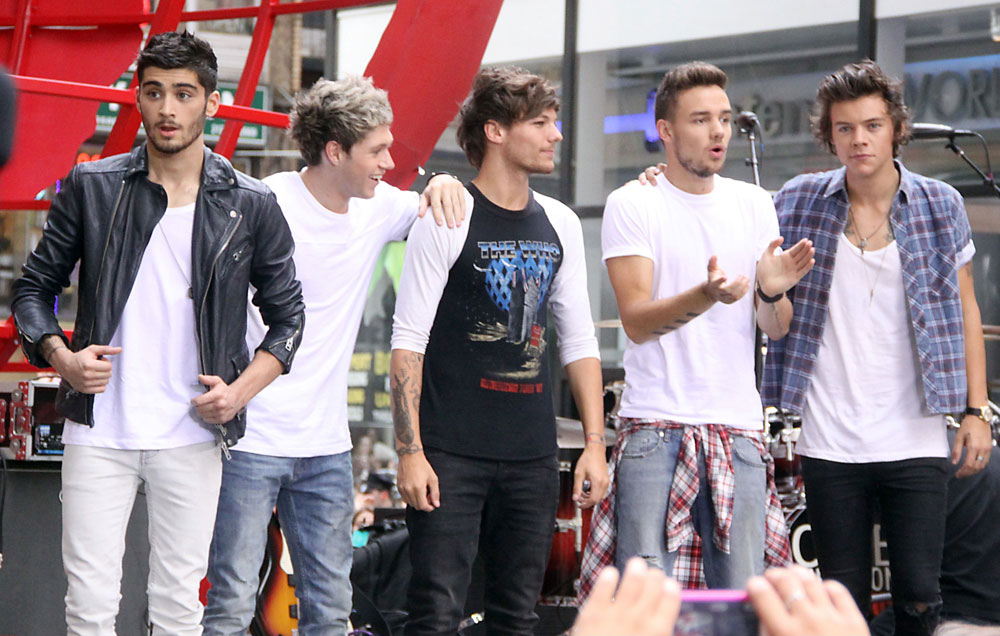 We talked last week about the overwhelming hysteria over Zayn Malik quitting One Direction in the middle of a world tour. Zayn made a huge fuss about wanting to be "a normal 22-year-old who is able to relax and have some private time out of the spotlight." Then he hit the recording studio the next day to work on his solo album. There are new photos of Zayn hanging with his producer, Naughty Boy, outside the studio. Zayn looked quite pleased with himself in the pics and gave a little smile to the camera. No wonder the 1D boys felt "misled."
A source close to Zayn spoke with Now magazine about Zayn's new music. He's "been writing for a while now" and already laid down two tracks. Zayn's new sound? It will be "very slowed down R&B and quite sexual" and different from 1D's pop tunes.
How was Zayn able to extricate himself so easily from the band? A new report from The Sun (via the Mail) says Simon Cowell had designs: "Simon was very understanding about him leaving the band but quickly made it clear he would stay a Syco artist for his future projects." So he's still under Simon's thumb, and Billboard adds that the remaining members of 1D are stuck. They have to do at least two more albums as a 4-piece band, and they'll probably receive less money now that Zayn's gone. Billboard also has more theories on Zayn's maneuvers:
Billboard's forthcoming 2014 Money Makers list, an annual compilation of the top earners in U.S. recorded music and touring, will report One Direction at No. 1 for the first time, with a total take of $42 million. That's why Malik's label management team has already positioned him for a future as a solo act: Malik is signed to Syco as a group member and individually. A "leaving member clause" in the band's deal allows the act to continue as a foursome, and it also offers the label the option to pick up Malik's contract as a solo artist.

The remaining 1D four-piece still owes two more albums to Sony as part of a three-album renewal inked in 2013. Beyond that, "the theory is, because there are fewer members in the group, the label should pay less [of an advance for future work] because they're likely to be less viable," explains attorney Doug Davis, principal at The Davis Firm, whose clients include Lil Jon and Swizz Beatz. "But if Zayn is properly represented, he will negotiate a more substantial solo deal than the percentage he's entitled to as part of a group."

Malik had been withdrawn from the band for months, suffering from what one source calls "terrible anxiety" (for which he allegedly took medication) and dropping out of a key promotional appearance for Four on NBC's Today in Orlando, Fla., in fall 2014. "There have been rumors of substance abuse," hinted Today host Matt Lauer of Malik's illness excuse. Indeed, another source contends, "Zayn wasn't sick when he missed Orlando … he's had one foot out the door since then." Offers a third, well-placed insider: "He just didn't want to do it anymore."
[From Billboard]
I feel rude for saying this, but dude's been planning his exit for awhile. We've heard tales of Zayn's discomfort onstage and how he was uncomfortable with being super famous. But his shady behavior since leaving the band doesn't jibe.
Perrie Edwards and Zayn are still together. Fans are still angry because Perrie had the nerve to smile in public after Zayn quit the band. She may not be smiling for long. DListed has steamy details of a Swedish model claiming to be yet another tour hookup of Zayn. This girl's story may or may not be legit, but it adds to the growing pile of cheating allegations. Perrie may not care. She and Zayn were mansion hunting over the weekend and "plan to marry as soon as possible." Guuurl, dump him.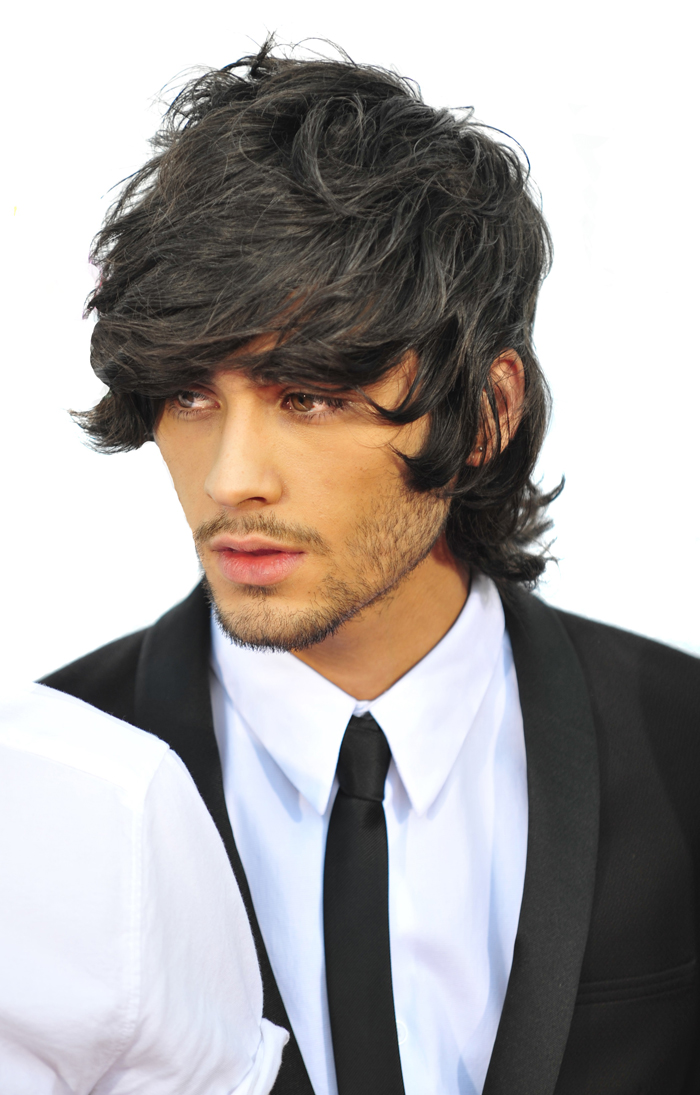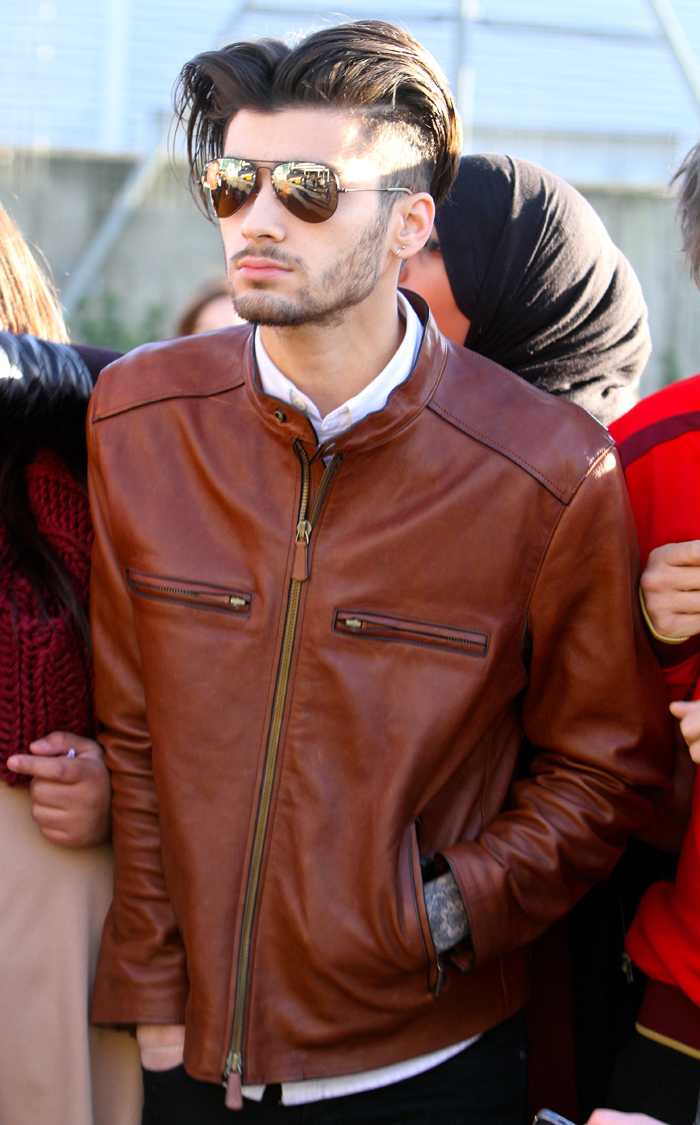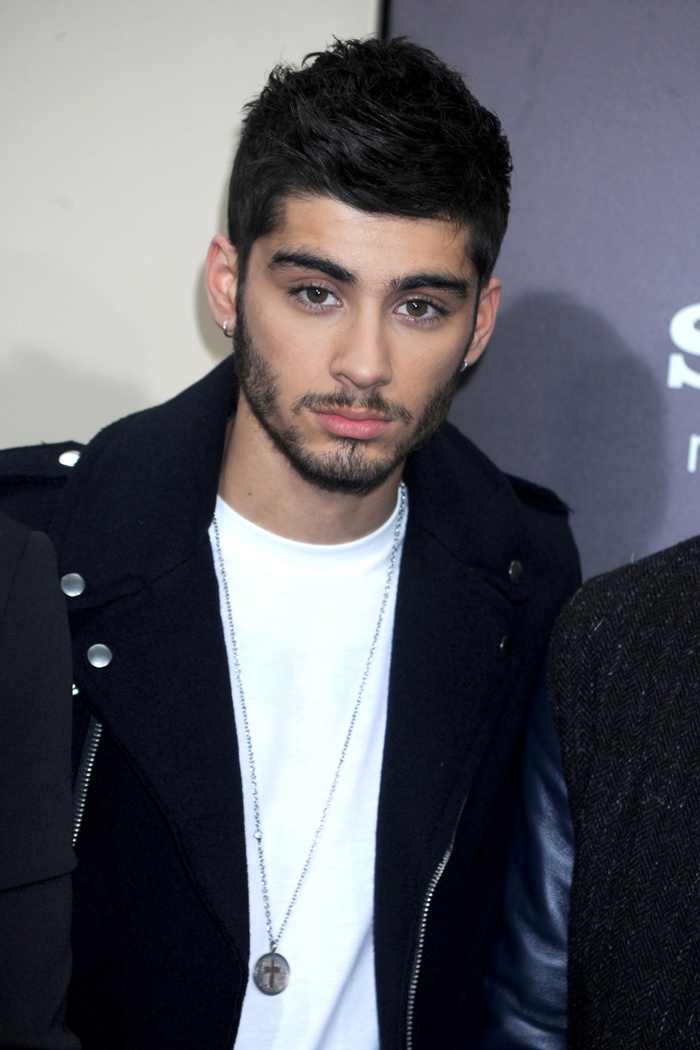 Photos courtesy of Fame/Flynet & WENN