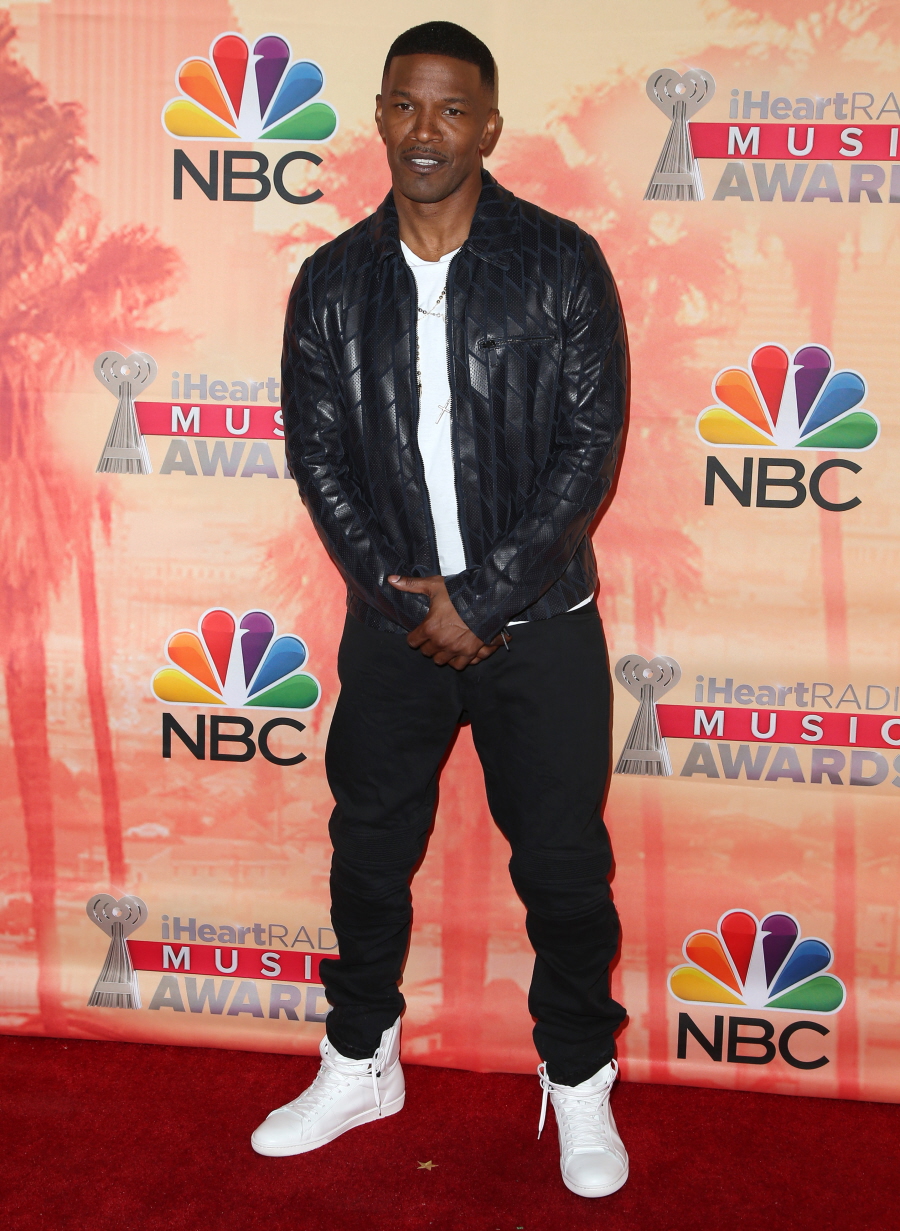 The iHeartRadio Awards were held last night and some big-name musical acts came out, which I guess means we have to start taking the IheartMusic Awards seriously. To me, the awards are pretty far down the list of "important" music shows, well below the Grammys, the VMAs, even the BRIT Awards. But iHeartRadio is trying to making this a bigger deal, which is why they got Jamie Foxx to do the opening monologue, which I guess was supposed to be "funny". It ended up veering away from "awkward" into downright offensive when Jamie thought it would be great to make some jokes about Bruce Jenner's transition.
Jamie Foxx got things off to an uncomfortable start at the iHeartRadio Awards on Sunday, March 29. After performances from Iggy Azalea, Jennifer Hudson, and Nick Jonas, the Annie star took the stage at L.A.'s Shrine Auditorium to begin his hosting duties with a roast-like monologue. Foxx, 47, first took aim at rapper Suge Knight, who's facing murder charges for a hit-and-run in January. He then turned the spotlight on Bruce Jenner, making a poorly received joke about the reality star's transition from male to female.

"We got some groundbreaking performances here, too, tonight," the Oscar winner began. "We got Bruce Jenner, who will be here doing some musical performances. He's doing a his-and-her duet all by himself."

He followed that with another jab at the former Olympian, saying, "Look, I'm just busting your balls while I still can."

Viewers watching from home were quick to call out the actor on Twitter. Many accused him of transphobia, saying the joke was offensive and in poor taste.
You can see the video at Us Weekly. To the audience's credit, the transphobic jokes fell flat. Like, barely anyone laughed and you could sort of see it on Jamie's face, that the jokes didn't go over the way he planned. I think we've come so far in the past five years or so towards greater understanding of trans issues and trans people, but there's always going to be some caveman who thinks it's totally cool to make "jokes" like this. Enough. There are kids watching and they see Jamie normalize that kind of bullying. Jamie should offer an apology, but I doubt he will.
I'm including some photos of Jamie and some of the other dudes in attendance last night, including Chris Brown, Jason Derulo, Boy George and Nick Jonas.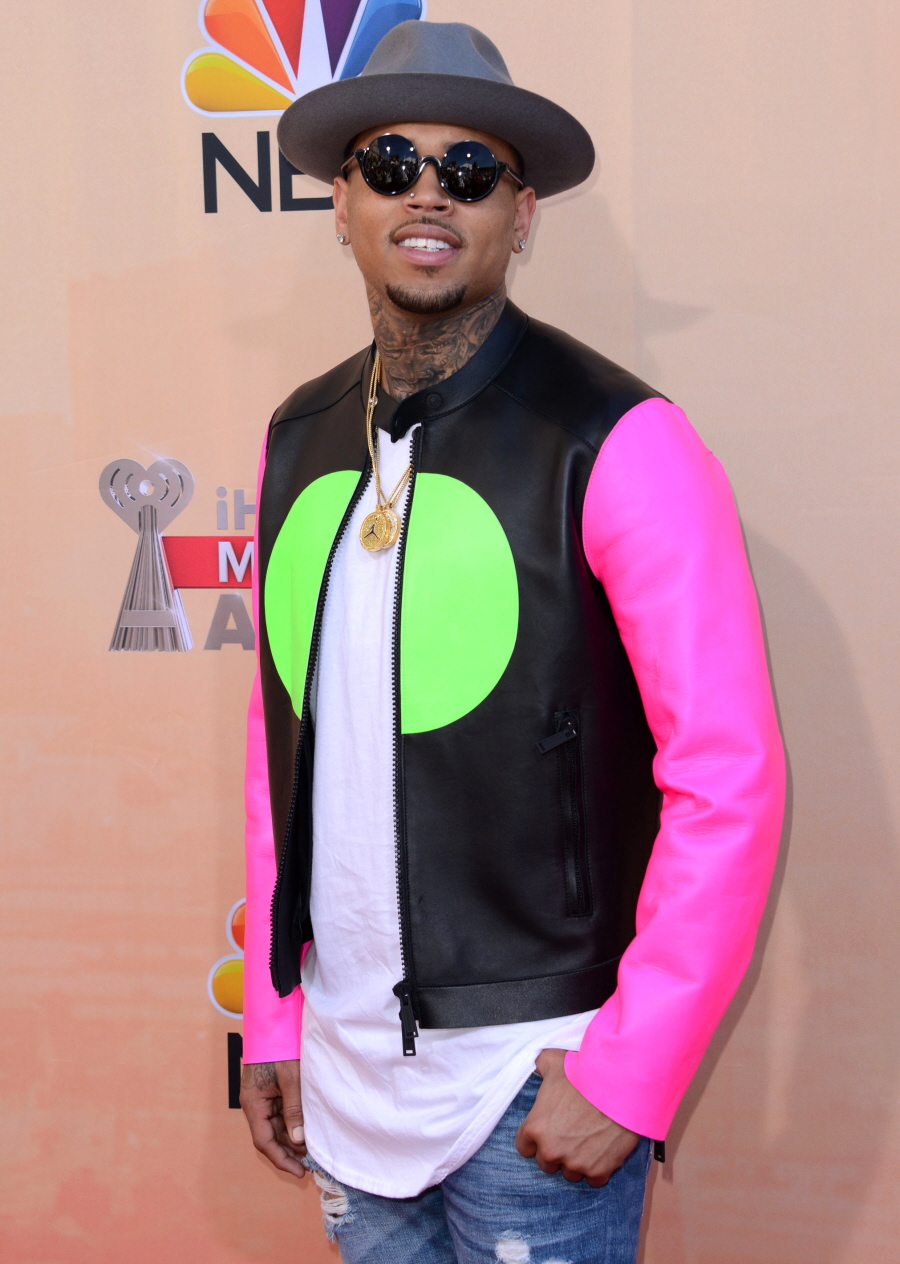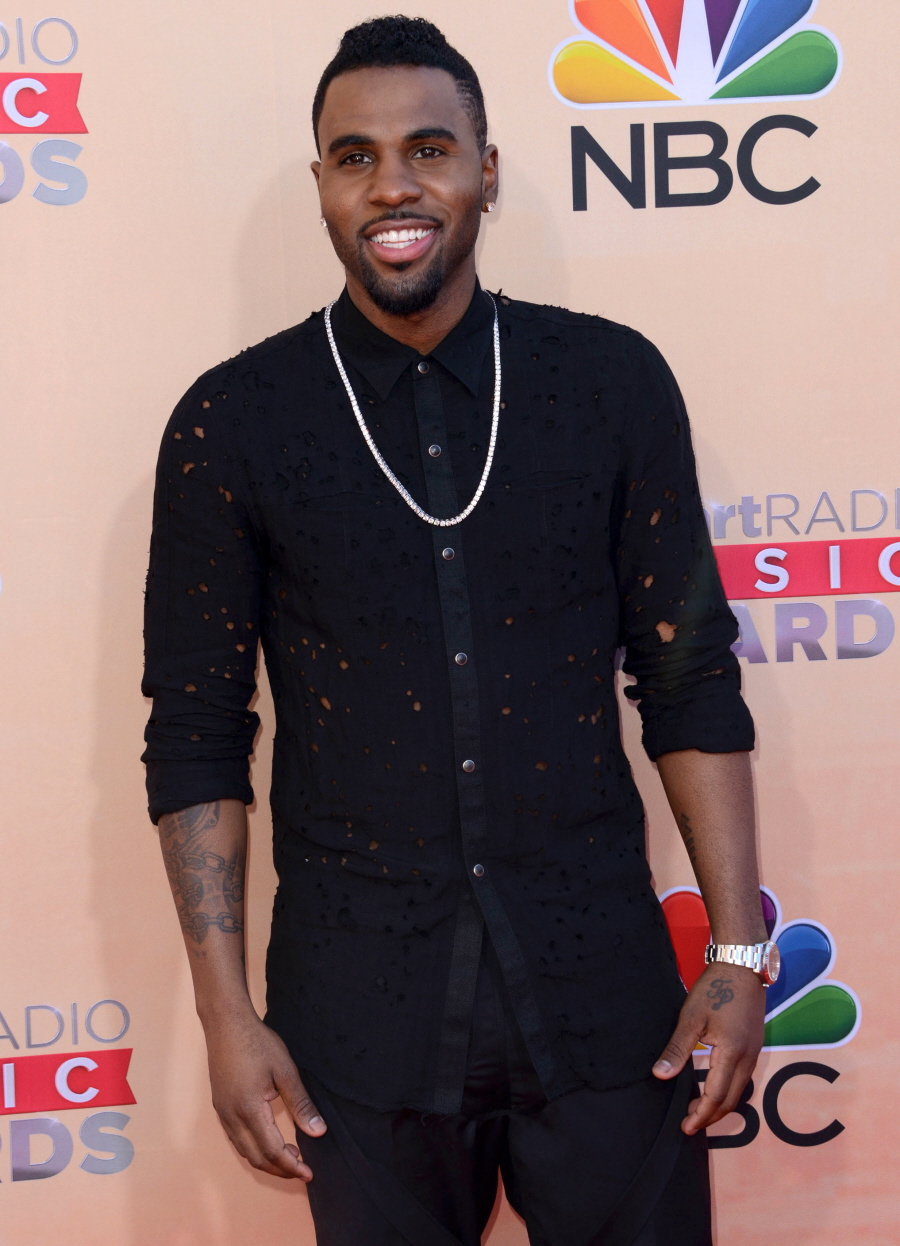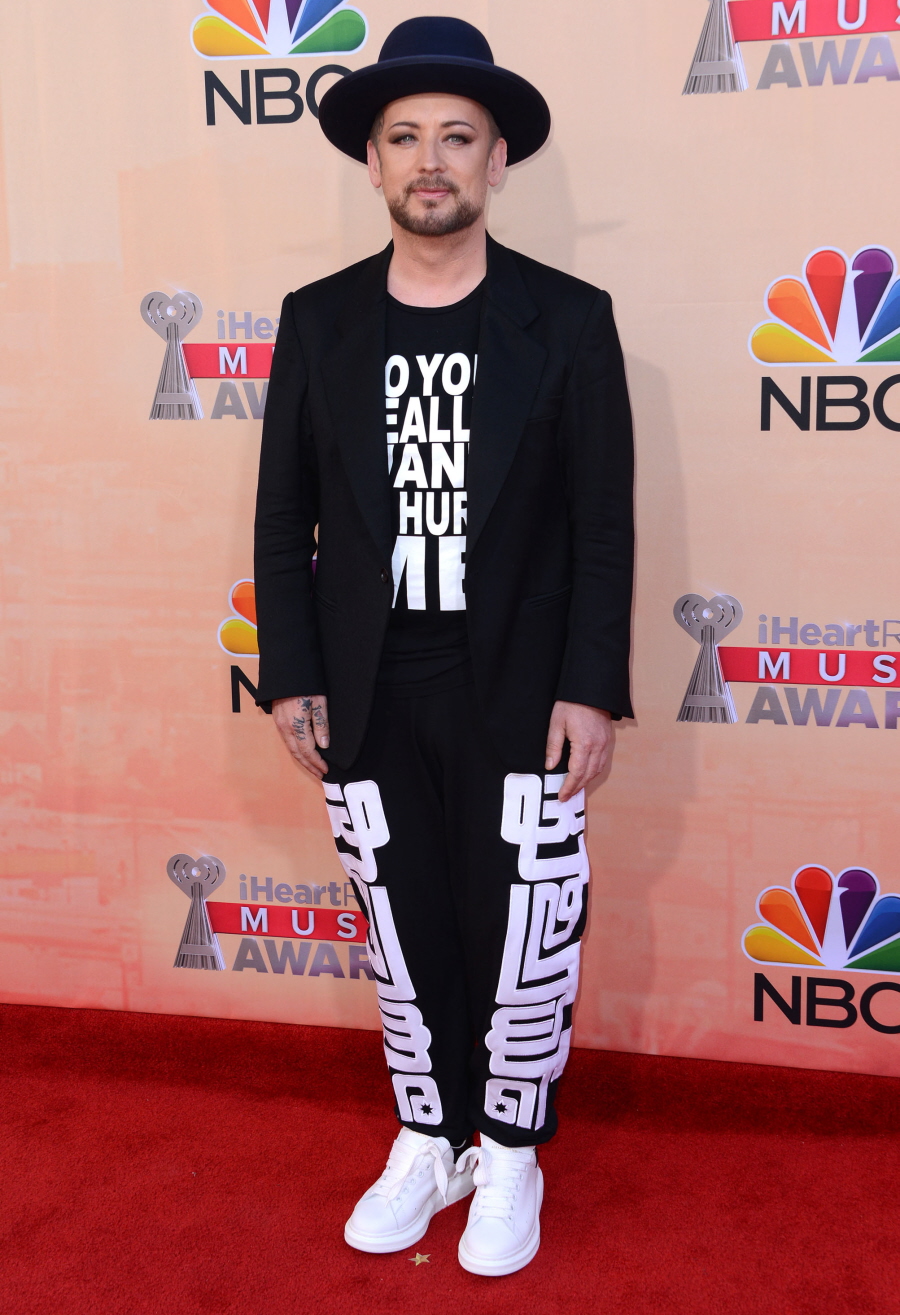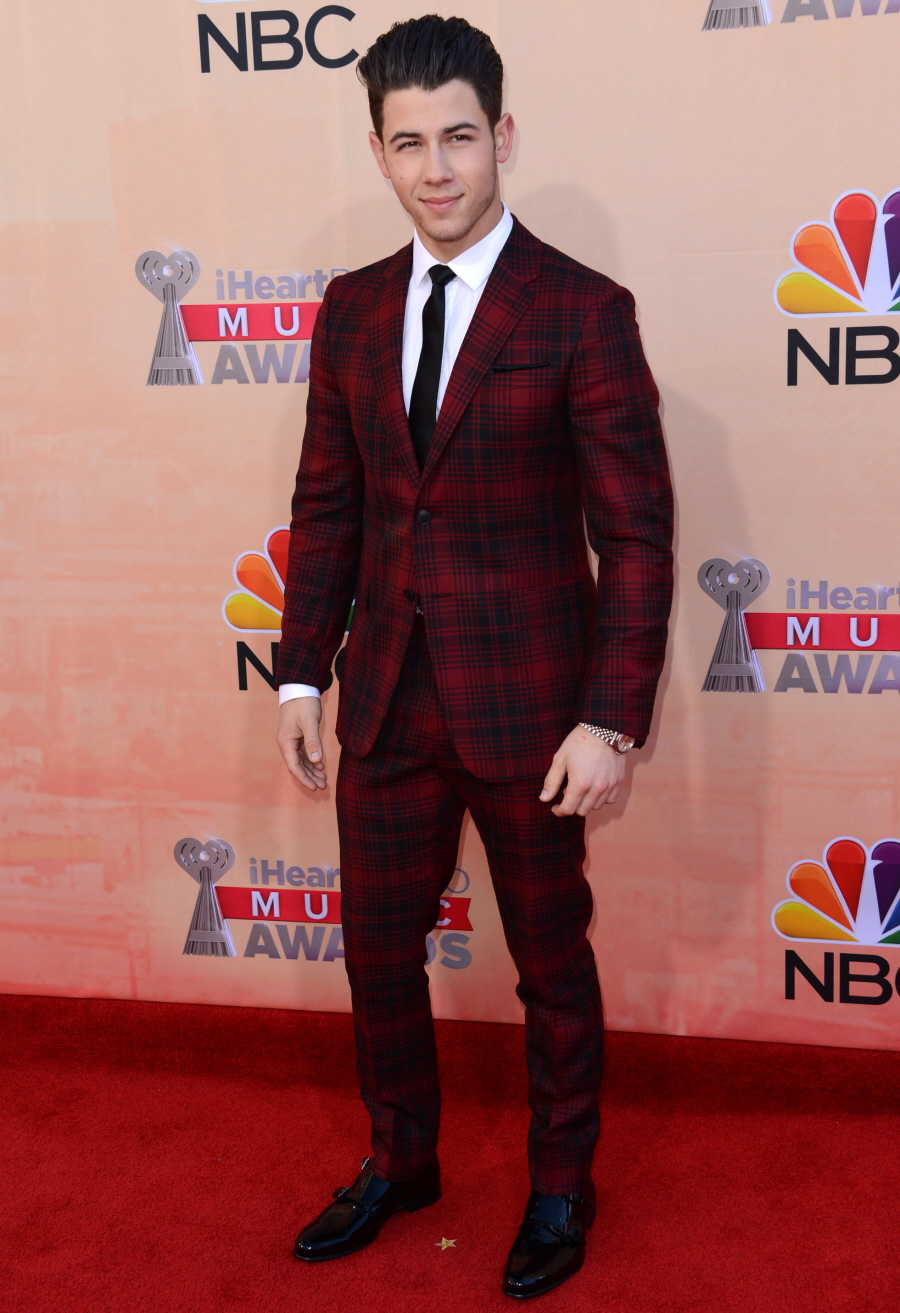 Photos courtesy of Fame/Flynet and WENN.