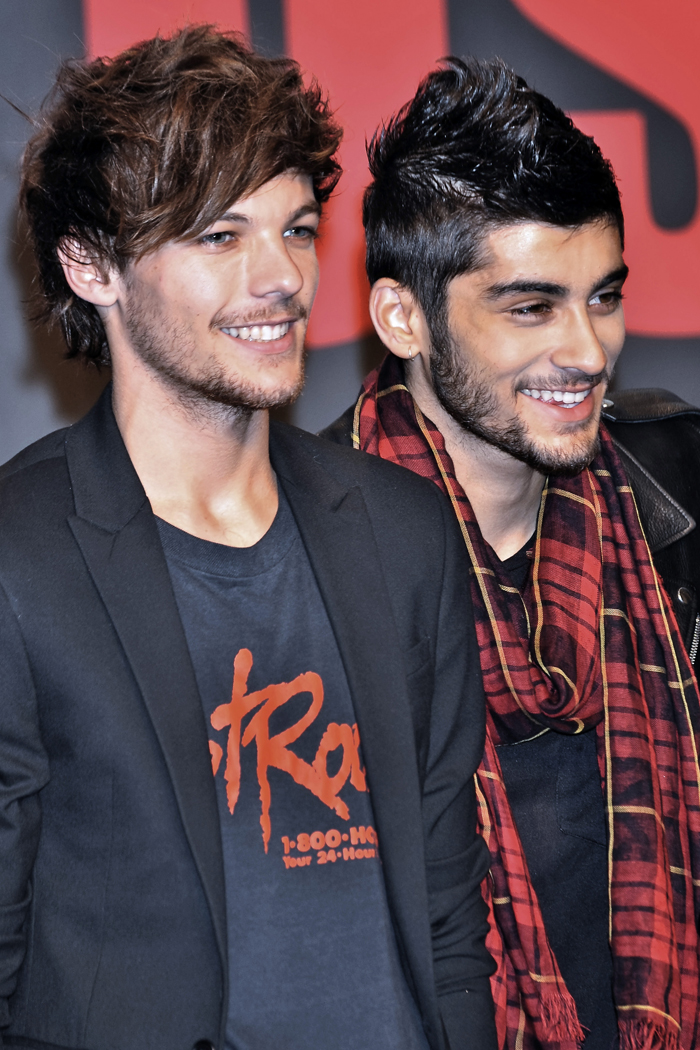 The One Direction scandal shows no signs of slowing down. I didn't even know a few of these guys' names last month. Now it's a boy-band soap opera of epic proportions. We heard how Harry Styles, Niall Horan, Louis Tomlinson, and Liam Payne felt "misled" by Zayn Malik after he quit the band to be "normal." Zayn was quickly spotted smirking at a recording studio with his new producer, Naughty Boy.
It was only a matter of time before one of the remaining 1D guys popped off. Louis was the first to break from the kumbaya PR message. This shouldn't surprise the band's hardcore following. Harry and Zayn were always pushed as a bromance, but it wasn't real. Louis and Zayn were the closest friends in the group, and Louis is "gutted" after Zayn's departure. Zouis is broken, which is sad.
Last night's heated exchange ended with a preview of Zayn's first solo single, which I'll get to in a minute. The drama unfolded when Naughty Boy retweeted "the truth," which was some bizarro video with the message, "Naughty Boy saved 'Zaughty'" and "Zaughty will rise." Fans raged and tweeted at Louis, who blew his stack. What follows is this exchange. There was a mixup where Naughty Boy thought Louis was referring to an old tweet about Louis Walsh being "a d*ck." That's not why our Louis was angry:
Louis: "Wow @NaughtyBoyMusic you're so inconsiderate pal , seriously how f***ing old are you ? Grow up ! #masterofallwisdom" — March 30, 2015

Louis: Always have struggled to bite my tongue — March 30, 2015

Naughty Boy: @Louis_Tomlinson calm down. was talkin bout Louis Walsh cuz he didn't let someone through on X factor. Look @ the date of the tweet. 😂 #2014 — March 31, 2015

Naughty Boy: when ur gettin hate for some thing u didn't do, a bit of love can go a long way, that's why I retweeted, time will tell the real story guys — March 31, 2015

Louis: @NaughtyBoyMusic I was talking about the video you tweeted . Clearly trying to wind the fans up ! Well you succeeded anyway . Fair play — March 31, 2015

Louis: @dorksnouis in reply to that stupid video he RT'd . Clearly trying to wind you lot up !!! — March 30, 2015

Louis: Anywayyyyyyyyyyyyyy — March 30, 2015

Naughty Boy: @Louis_Tomlinson lol you should let the other boys talk for a change. — March 31, 2015
[From Louis Tomlinson & Naughty Boy on Twitter]
One Direction fans are losing their everloving minds right now. They are convinced that Naughty Boy has pursued Zayn for months, which could be true. Naughty Boy stole their man! This whole thing is shady. One look at Naughty Boy's Twitter replies may scare you. This is my favorite example that doesn't include profanity:
@NaughtyBoyMusic DON'T COME TO BRAZIL I'LL CATCH YOU IF YOU COME

— paula (@waldorfsucks) March 29, 2015
Did you hear that, Naughty Boy? You've been rejected by the Brazilians. Shots fired!
Naughty Boy took the opportunity to drop a demo for Zayn's first solo track ("I Won't Mind") with this message: "Respect yourself enough to walk away from anything that no longer serves you, grows you, or makes you happy." I talked yesterday about how Zayn wanted a "sexual sound." Go listen for yourselves? OH, and don't mess with Louis. He's busy defending the fandom.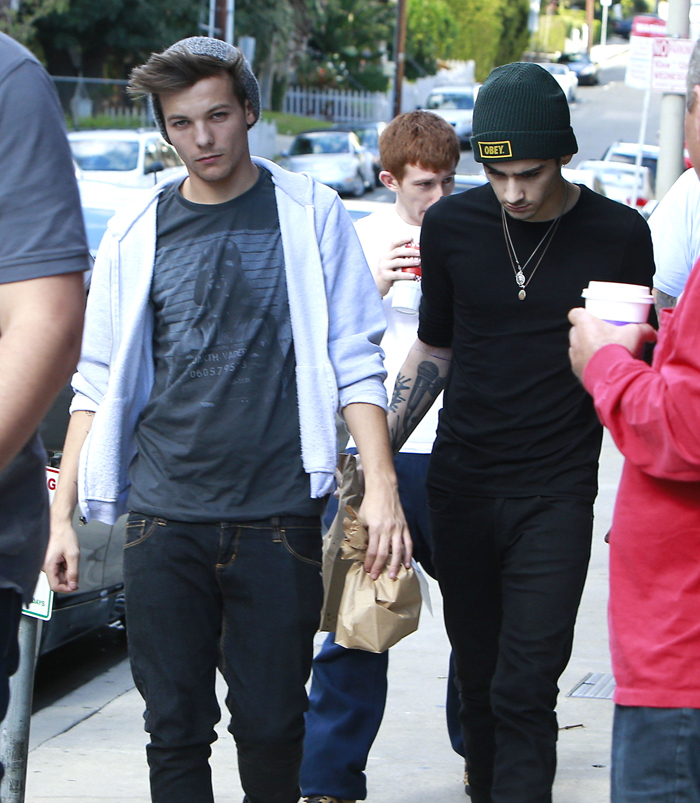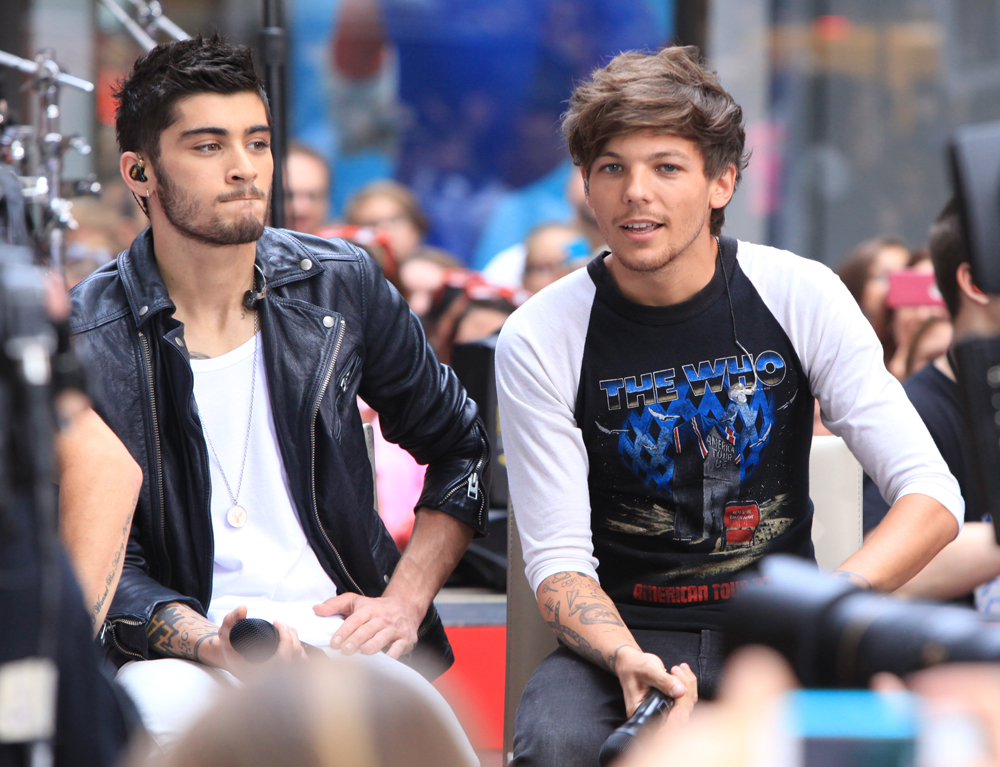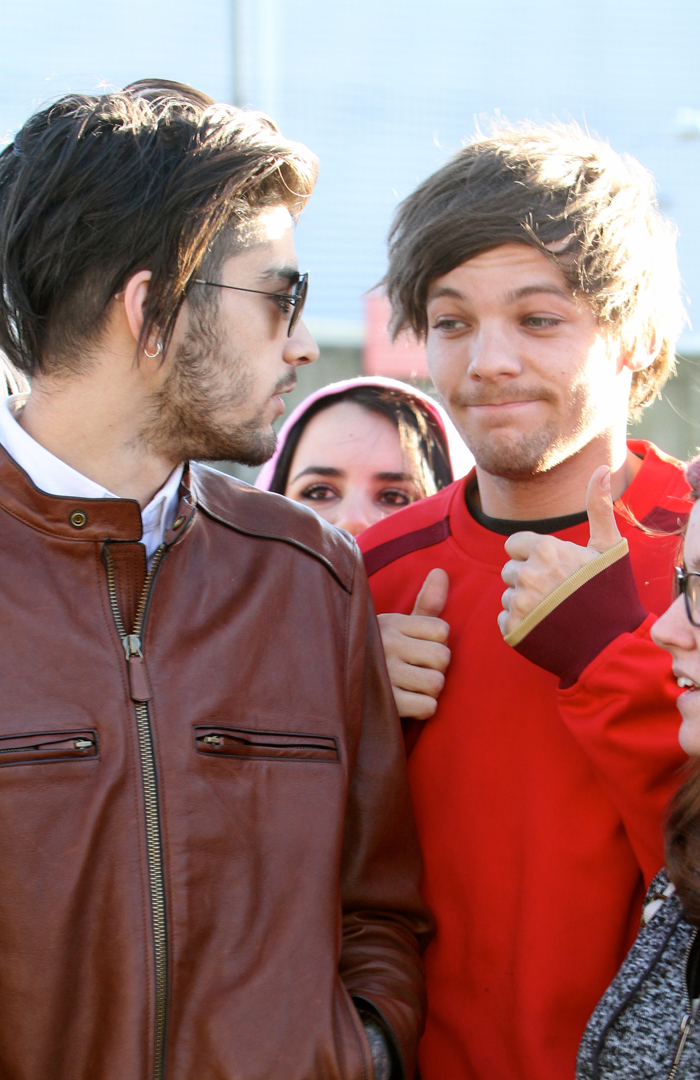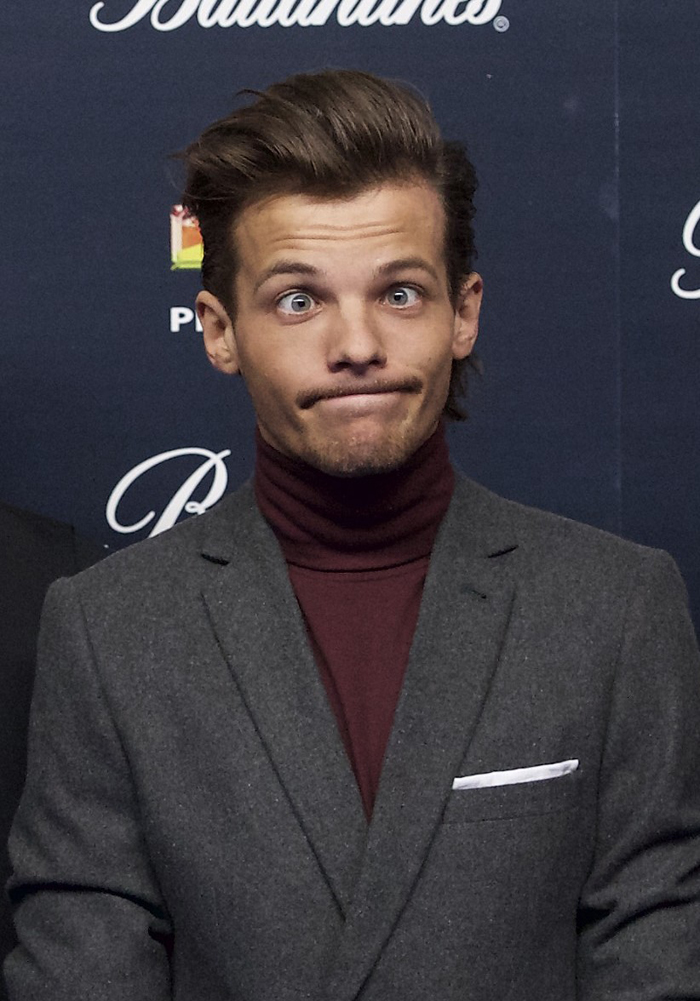 Photos courtesy of Fame/Flynet & WENN