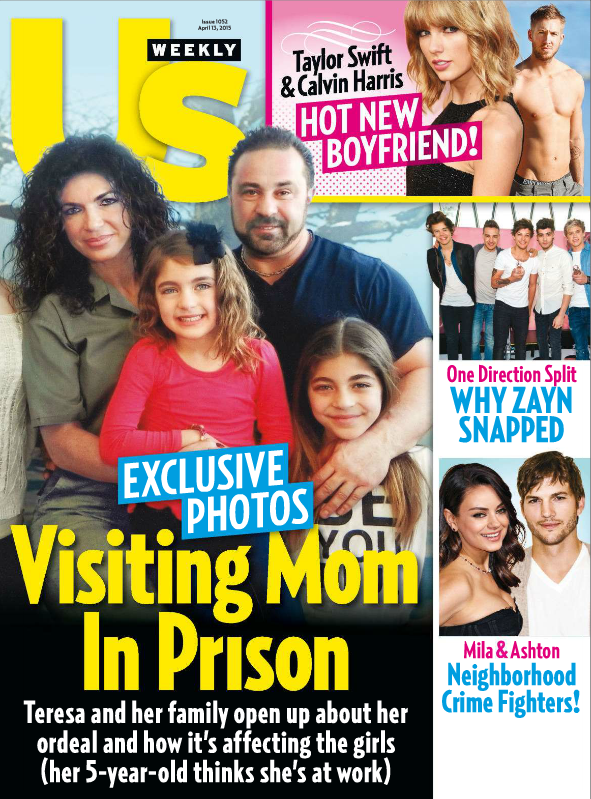 US Magazine has a new cover story featuring the first photo of Teresa Giudice taken inside prison, as we previewed earlier this week. I had the chance to see the full size photo and read the article and I'll just say that you can really see the difference after Teresa switched her makeup to whatever is available from the commissary. Plus, she has no eyelashes. Regardless of Teresa's ability to get as glam as she's used to, she's able to get in frequent workouts in prison, as many as three a day. Teresa takes so many fitness classes that her husband compares it to "a low budget spa." She only gets 300 minutes on the phone a month, but she has unlimited e-mail access. Plus she has befriended a disgraced politician and has a job working in the kitchen. If I learned anything from Orange is The New Black, it's that kitchen jobs are hard to come by. Here's more from US's print edition:
Teresa will be released four months early
Teresa's lawyer… reveals to Us that his client, originally sentenced to 15 months, will be released nearly four months early, on December 23.

Joe on Teresa's experience
"You really don't got to worry about anything. It's not a horrible place. She never says nothing bad…

"Nobody really bothers her. They give her space."

Joe says Teresa exercises after every meal
"She exercises after every meal. It's like a low-budget spa. They do spin classes, ab classes. She's getting pretty ripped up!"

Teresa works in the kitchen
She earns less than 50 cents an hour prepping food and organizing trays and utensils.

Teresa is writing a memoir
Source: "She wants the world to know the real Teresa Giudice. Not the Real Housewives Teresa or the Teresa in the tabloids. She wants to tell her story."

Teresa's friends in prison
At night, Teresa and her crew – including a former politician Joe calls a "nice lady" – watch Scandal. (Previous viewing: The Denzel Washington flick The Equalizer and Empire.)

RHONJ wants Teresa back and Joe is pitching a reality show
Joe is in talks with Bravo to star in a reality series about life as a single dad. "We met. Now it's something for our attorneys to figure out."

Family is helping Joe with their four daughters
[Teresa's] parents, Giacinto, 71, and Antonia Gorga, 64, and Joe's mom, Filomena, 60, pitch in by babysitting, and Joe's brother Pete, 42, and sister Maria Fazliu, 37, help shuttle the kids to playdates, cheer practices and soccer tournaments.
[From US Magazine, print edition, April 13, 2015]
It's a good thing that Joe has his family around to help with the girls, because his driver's license was just suspended for two years yesterday for obtaining a fake license with his brother's identification back in 2010 when his license was already suspended for DUI. He will also have to pay a $10,000 fine, the maximum amount. The judge cited the fact that Joe received $75k for interviews and the US photo as justification for fining an otherwise "destitute" man, according to Joe's lawyer. In court Joe kept bothering the judge, and asked if he could drive to the end of the driveway to bring his daughters to the bus. The judge said no. (Reality TV has more details.) The judge blasted Joe in court, and said he'd "seen hundreds and hundreds of driver abstracts… This one takes the cake."
Plus Joe is pitching a reality show. Of course he is. He has to get some money coming in before he goes to prison next year for his own sentence and eventually ends up deported back to Italy. I hope Joe's prison isn't a "low budget spa" like Teresa's. Maybe the judge will consider that he just got a concurrent 18 month's sentence for this other case and make him do harder time.
Here are photos of Joe in court yesterday. He looks so hungover.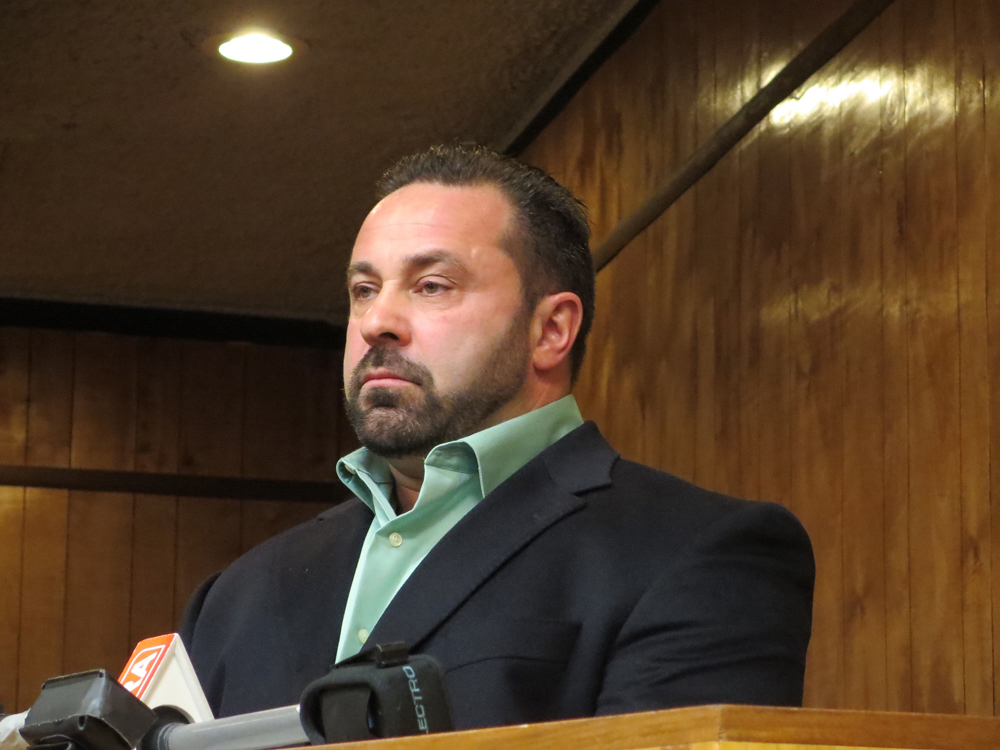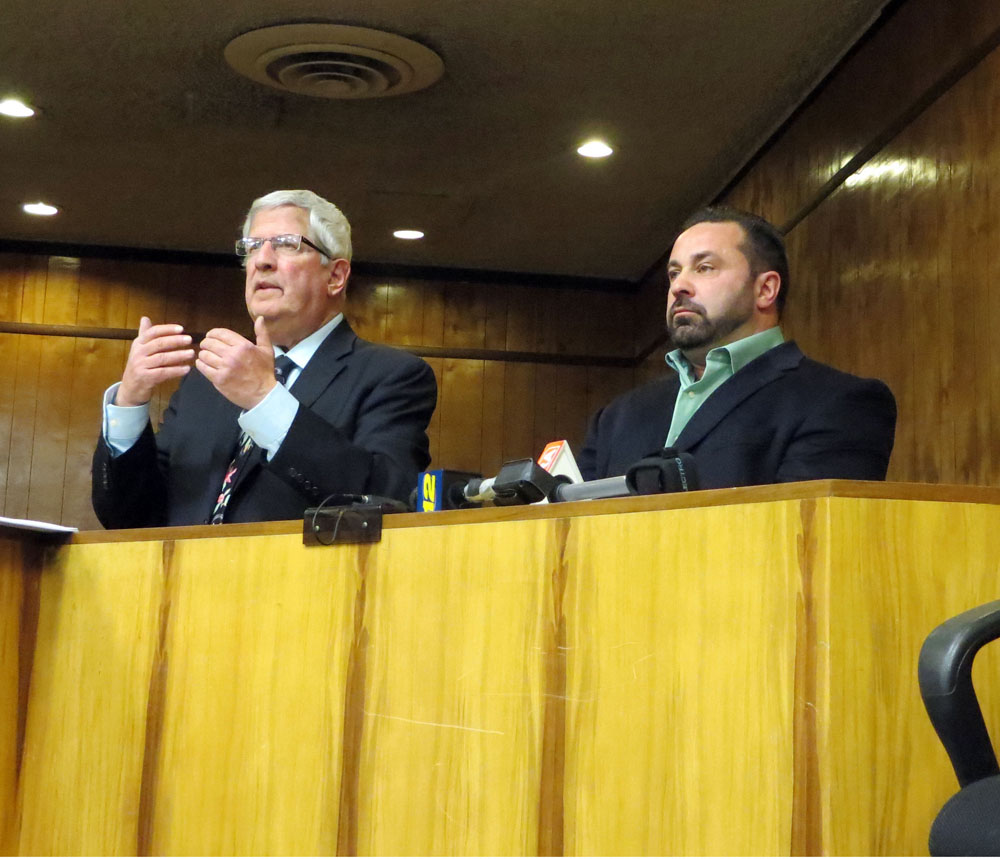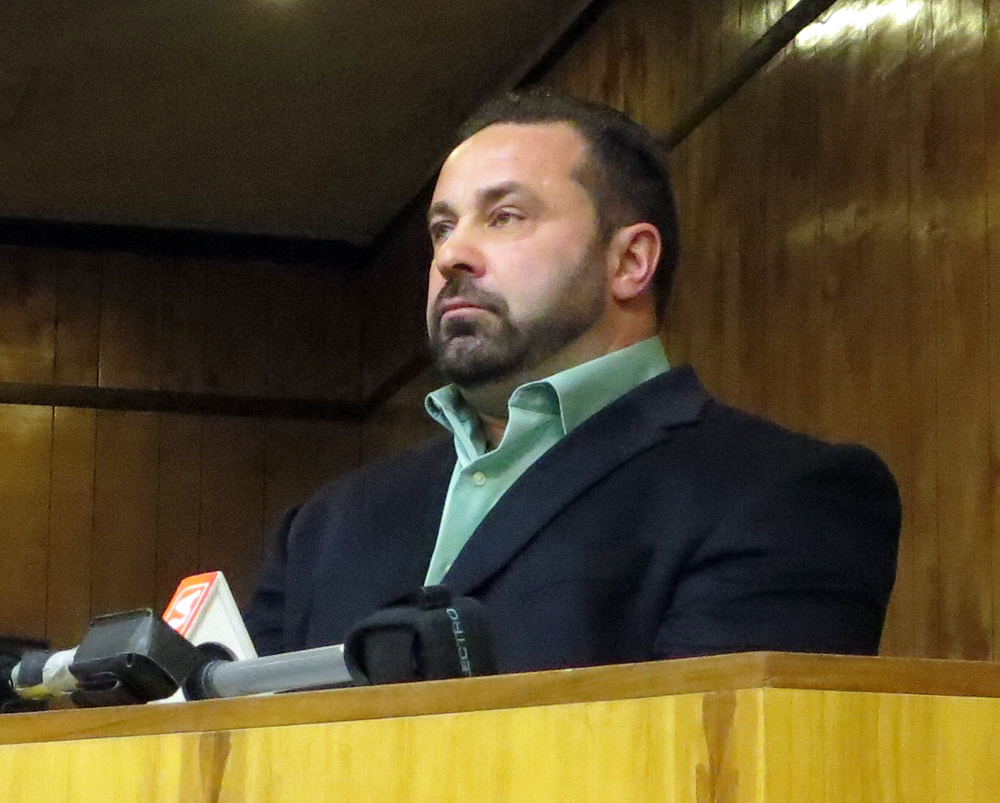 photo credit: WENN.com and US Magazine