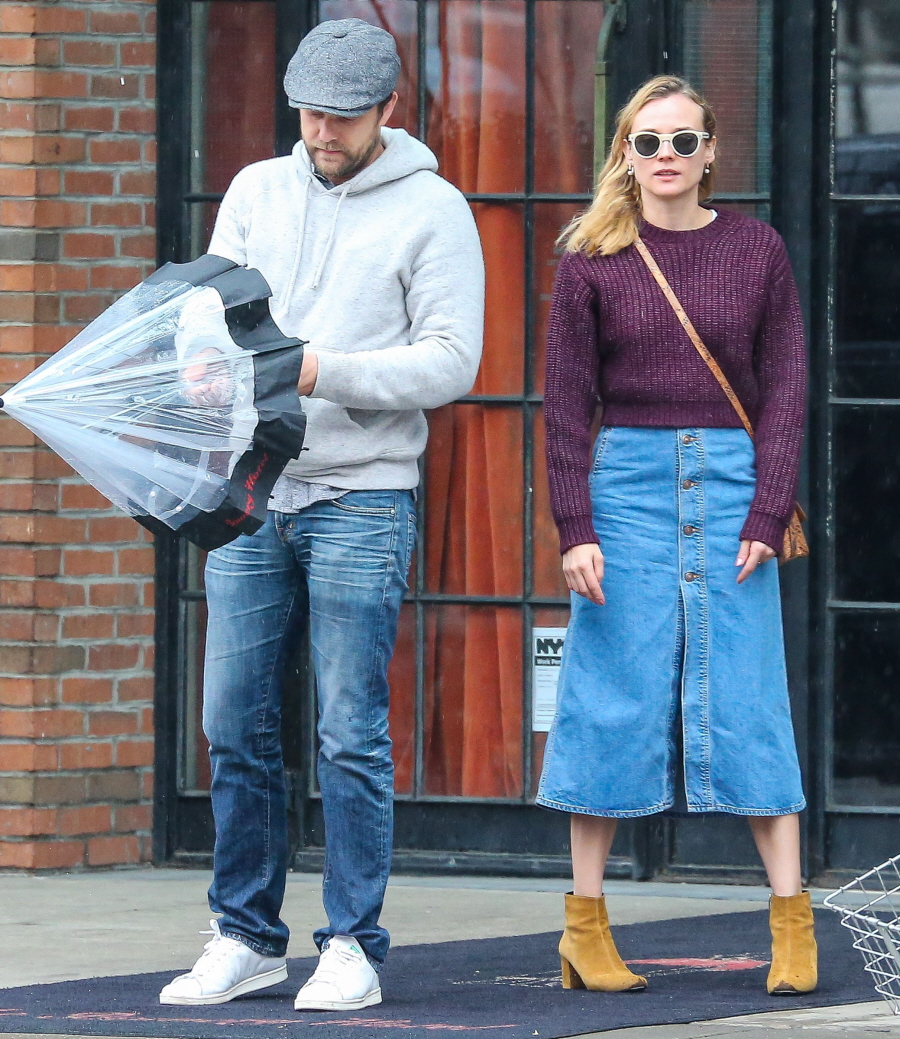 Here are some photos of Diane Kruger and Joshua Jackson out and about in NYC over the holiday weekend. I enjoy Diane's street style only if she's the only one who can pull off some of these looks. That denim skirt is… not the best. But I love her purple sweater. And I love the umbrella photos and I love that Diane and Joshua seem so connected, happy and in love after all these years. Every so often, some rumor will arise or some tabloid will claim that Diane and Joshua are done or having problems. It will break my heart if it ever comes to that. But for now, they really do seem solid. And no, they probably won't ever get married. I think Diane is the one shutting it down and Joshua just seems to do whatever she wants.
Diane and Joshua are pretty busy these days. They're in NYC because she's filming The Infiltrator with Bryan Cranston, John Leguizamo, Benjamin Bratt and Amy Ryan. It's set in the 1980s and it involves a customs official uncovering one of Pablo Escobar's money laundering schemes. Joshua is likely gearing up for Season 2 of The Affair. The showrunner of The Affair says that Season 2 will probably be more Joshua Jackson-intensive.
Oh, and Coachella starts later this week. Diane and Joshua almost always go, but I wonder if they're too busy this year.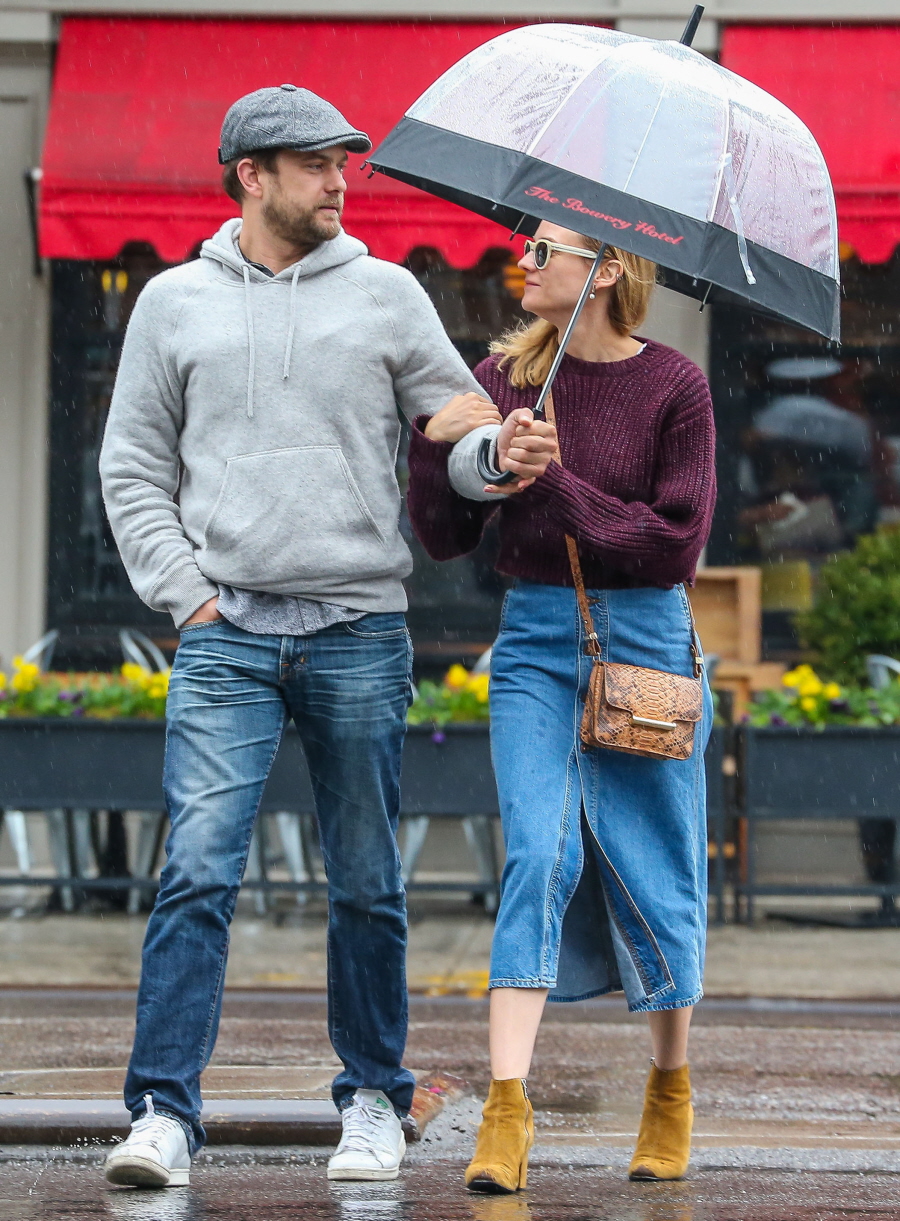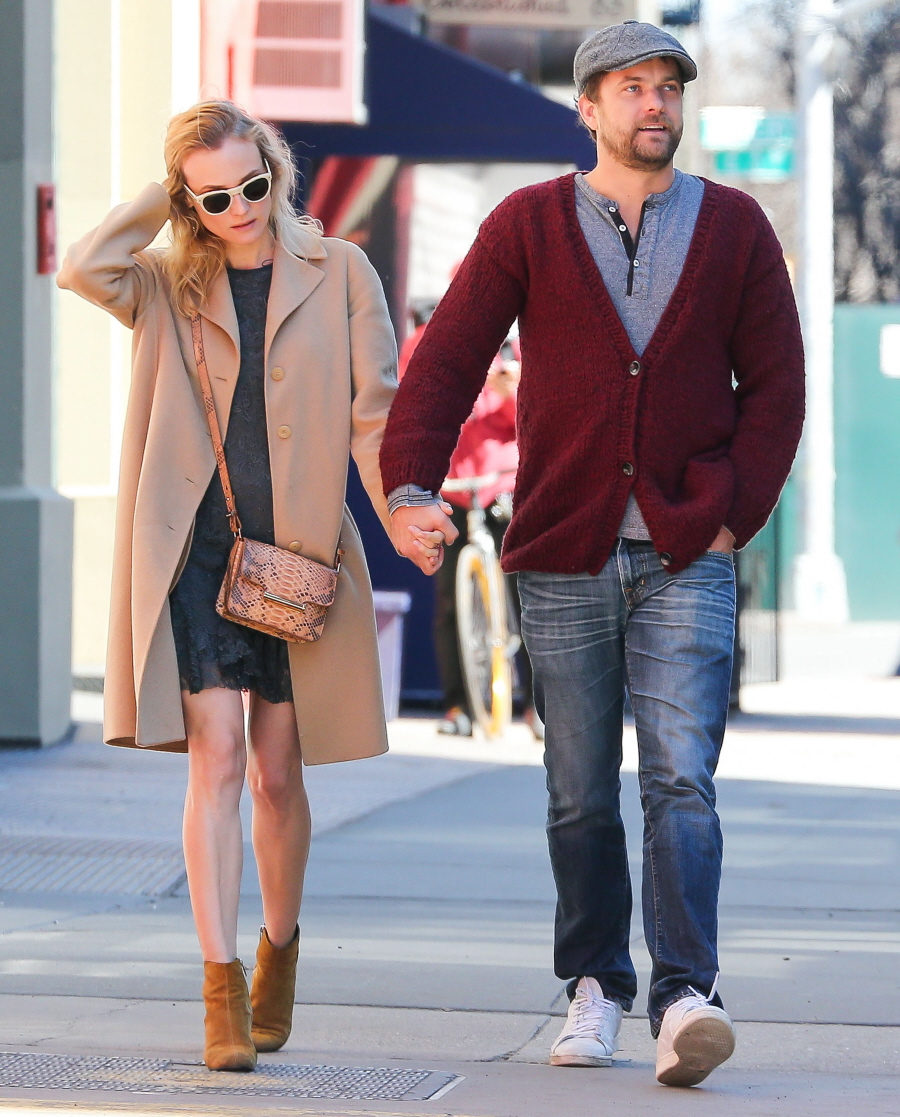 Photos courtesy of Fame/Flynet.