The last half of Mad Men's final season premiered last night on AMC. And if you were hoping for some huge change, we didn't get it. But we did get several surreal moments that made everything seem off-kilter, tenuous, Twilight Zone-esque. Matthew Weiner spoke to Vanity Fair about the premiere here, and he uses "Twilight Zone" as a reference too. Anyway, I just had some random thoughts…
The Waitress. She was played by Elizabeth Reaser, although the way she was shot at first gave the impression that she was some kind of hybrid of actresses Maggie Siff (who played Rachel Menken) and Rosemarie DeWitt (who played Don's mistress Midge in the first season). That's Don's old type – sort of mysterious, brunette, intelligent eyes. But… I loathe Elizabeth Reaser. I think she's a terrible actress every time I see her. Once I realized it was her, I was all, "Seriously? Her?"
The Fur. That was one of the best and weirdest episode openings ever, Don telling that pretty girl what to do with the fur coat. Even Ted Olsen seems to have perked up because of the casting sessions for the fur campaign.
Don's Single Life. I'm fine with him having a little black book full of the phone numbers of stewardesses, models, actresses, waitresses and whoever else. I just hope he doesn't marry any of those silly women.
Rachel Menken/Rachel Katz. Don't first great love affair from Season 1 passed away. He dreamt of her just a few days after she died of lukemia. His reaction – and Hamm's acting as he entered the apartment where Rachel's family was sitting shiva – was particularly emotional and moving. It's the same kind of deep grief he had when Anna Draper passed away.
The 'Staches. The episode apparently took place in April 1970, less than a year since the last episode of Part 1. Why are there suddenly so many 'staches?
Pete Campbell. I know he's no one's favorite character, but I adore the evolution of Pete. He was so happy and sunny in California and but now that he's back in New York, parts of the old Pete have returned. But he's still figuring out a way to be nicer to his coworkers.
Peggy Goes On A Date. Is that supposed to be some kind of signal that the people around Peggy are worried that she's in her early 30s and still not married? Is she the poor single girl who gets set up on blind dates by her subordinates? Is she prickly about it? She loved being described as "fearless" – because who doesn't want to see themselves that way? – but in reality and in the cold, hungover morning, we see who she really is: a cynic.
Joan Is Rich. Joan is also the victim of some really awful sexual harassment. I was waiting for her to strike back in classic Joan Holloway style. I wanted her to slap those McCann douchebros in their bro-faces. Instead, Joan took it out on Peggy (to be fair, Peggy absolutely said the wrong thing) and then drowned her sorrows in shopping. Because Joan is too rich to care about douchebros, right?
Ken Cosgrove Gets Fired. I actually really like the Ken Cosgrove character and I like that there's someone in that office who really doesn't have major issues with women in general or the women in his life. Ken gets along with people, he's a glad-hander, he's pretty good at his job, although not very imaginative. But Ken still got fired. And then Ken got his in a big way. I enjoyed that storyline a lot. I felt like that was a great way to deal with Ken's storyline.
Stan Rizzo Is Still Peggy's Work-Husband. I love Stan. I love that Stan came into Peggy's office and got all up in her business about her date. Those two characters – Peggy and Stan, played by Moss and Jay R. Ferguson – have so much chemistry together.
No Megan Draper. Thank God. All we got was a reference to her when Don told Rachel's sister that he was getting divorced again.
Dawn the Secretary. Where is she? I forget what happened exactly and how Don ended up with that somewhat flaky blonde secretary, but I miss Dawn.
Peggy Lee. That was the song used at the beginning and end of the episode, Peggy Lee's "Is That All There Is?"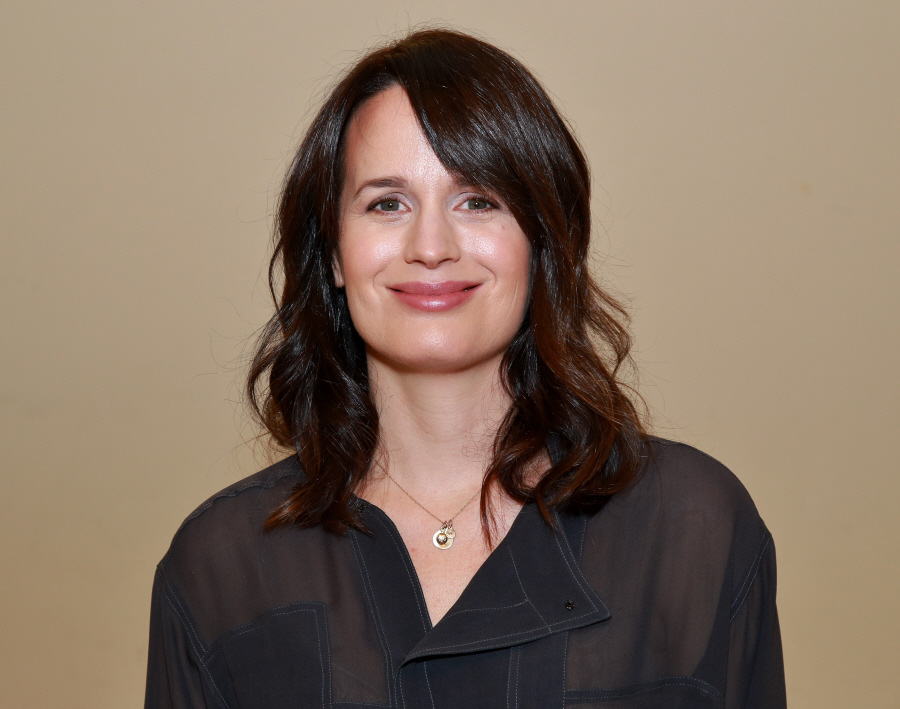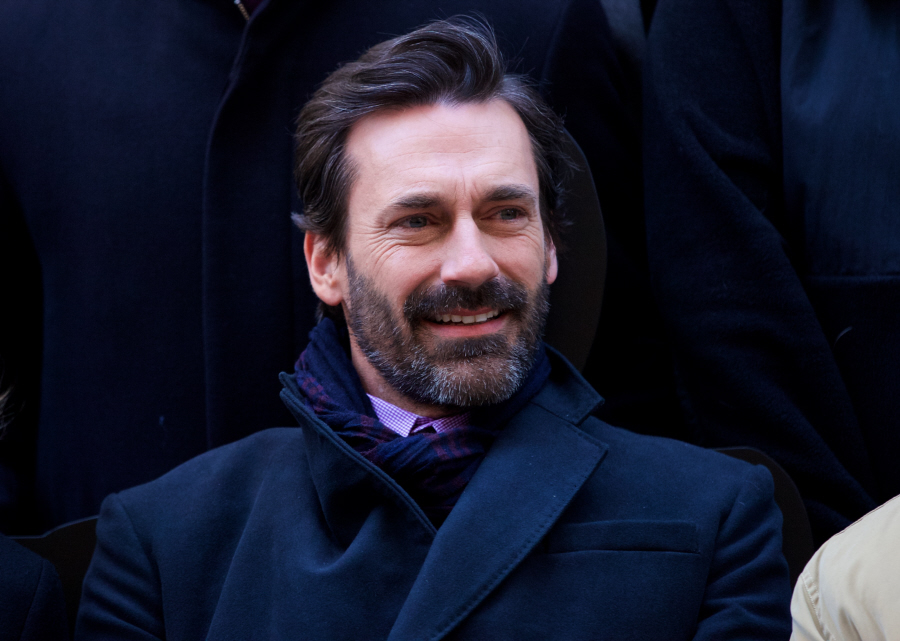 Photos courtesy of WENN.