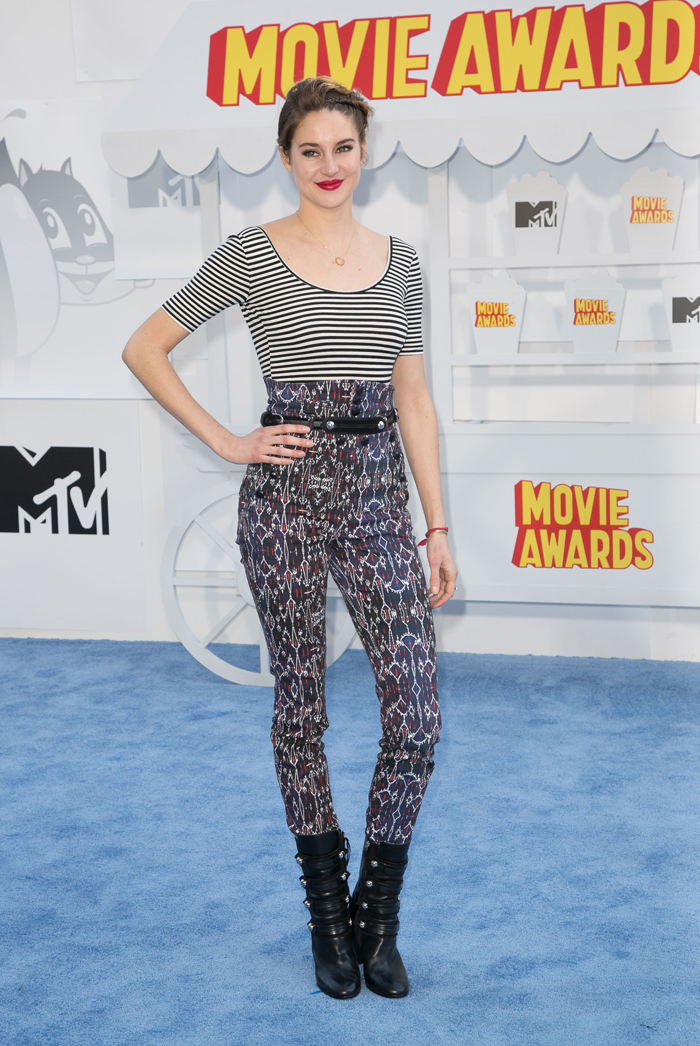 Shailene Woodley attended the MTV Movie Awards to support her nomination for The Fault In Our Stars (best female performance). She won that honor and took the Trailblazer Award too. Miles Teller presented her with the Trailblazer Award and made Shailene cry. Then she made author John Green cry in her Stars speech: "It changed my life when I read it and being a part of this film dramatically influenced who I am today." So many tears! Shailene wore an Isabel Marant outfit to the event. This suited both her funky fashion sense and the event. She starting to grow out her hair (it's in that in-between phase) and fastened it back with a few offbeat braids. And yes, I'm wondering if that's really beet juice in lieu of commercial lipstick.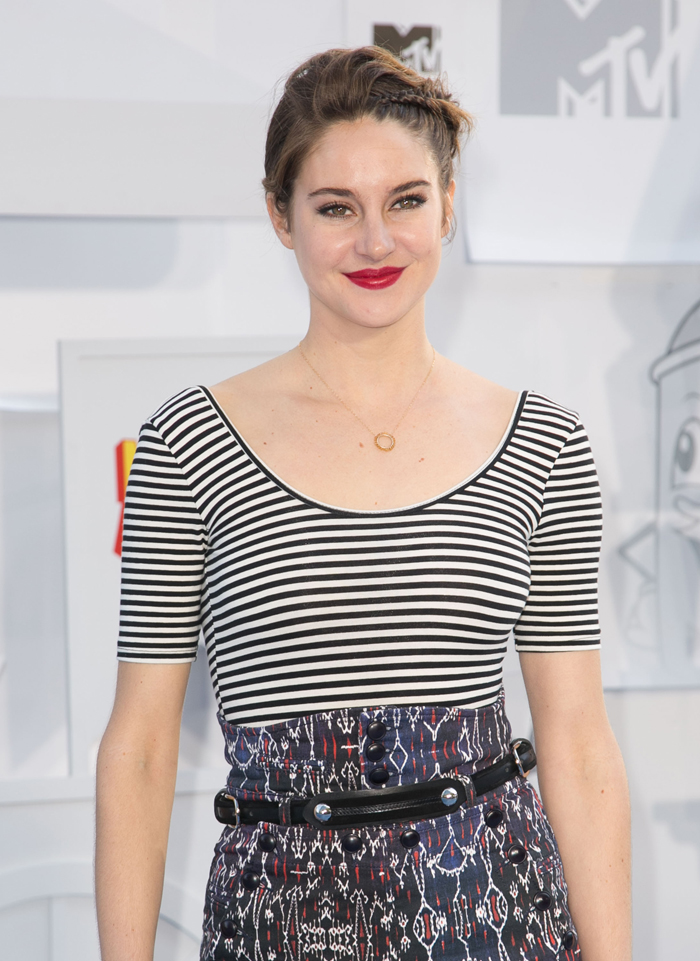 Amber Rose won custody of the awards shows, y'all. She and Wiz Khalifa may be back together, but he probably would have come to this event if that was the case. Amber wore a color/blocked white and metallic dress that was tight. She can get away with it, and this is much less revealing than most of her other attire. Amber also made out with Amy Schumer during the "kiss cam" segment of the show. Scandal.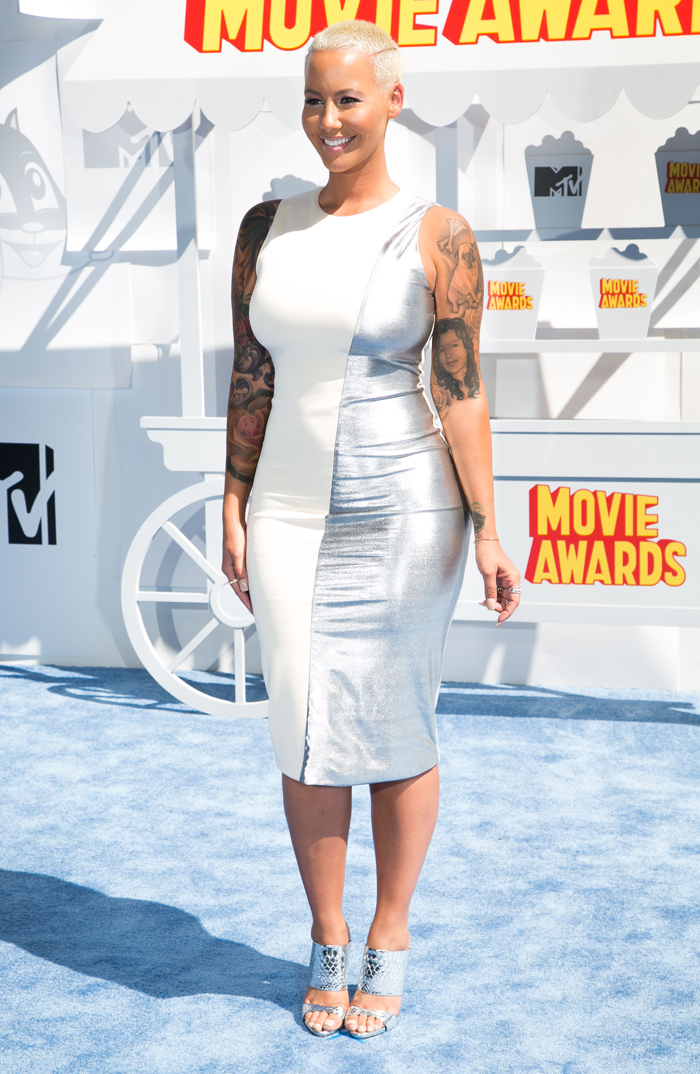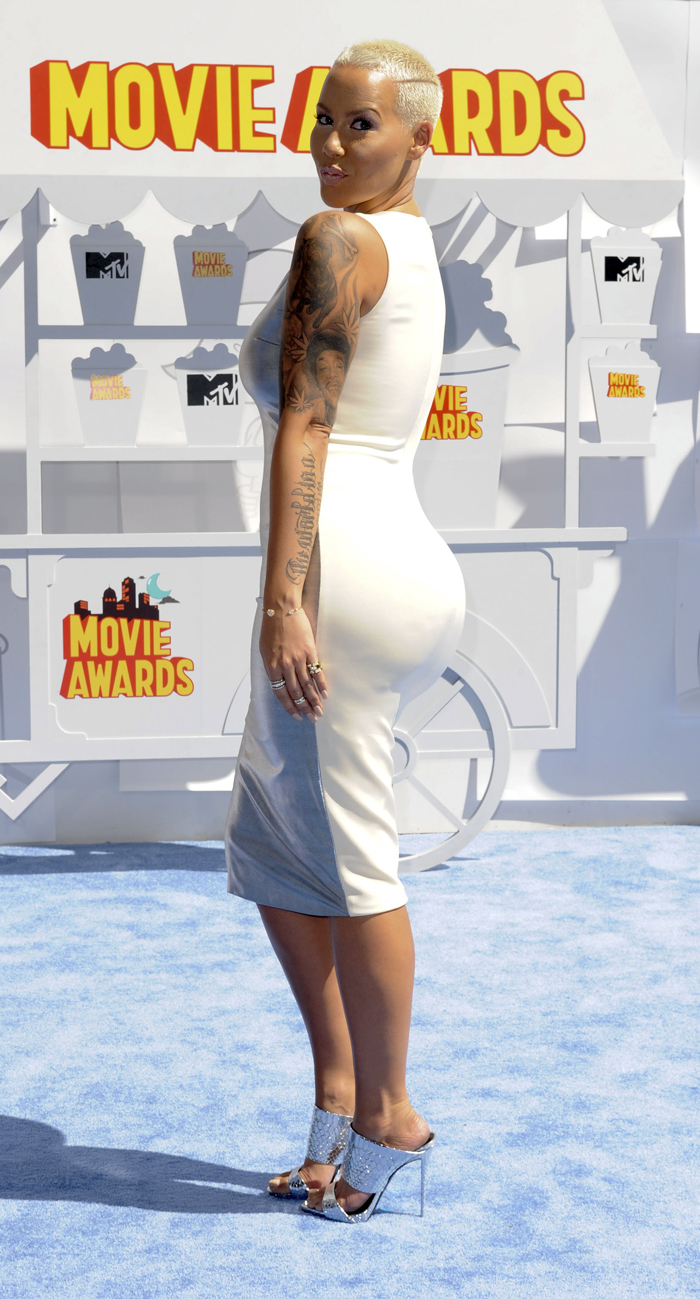 Hailee Steinfeld wore a Rodarte ensemble. I like that the netting provides the illusion of a longer skirt, but it's still short and flirty. This is a very rock 'n' roll look for the younger set.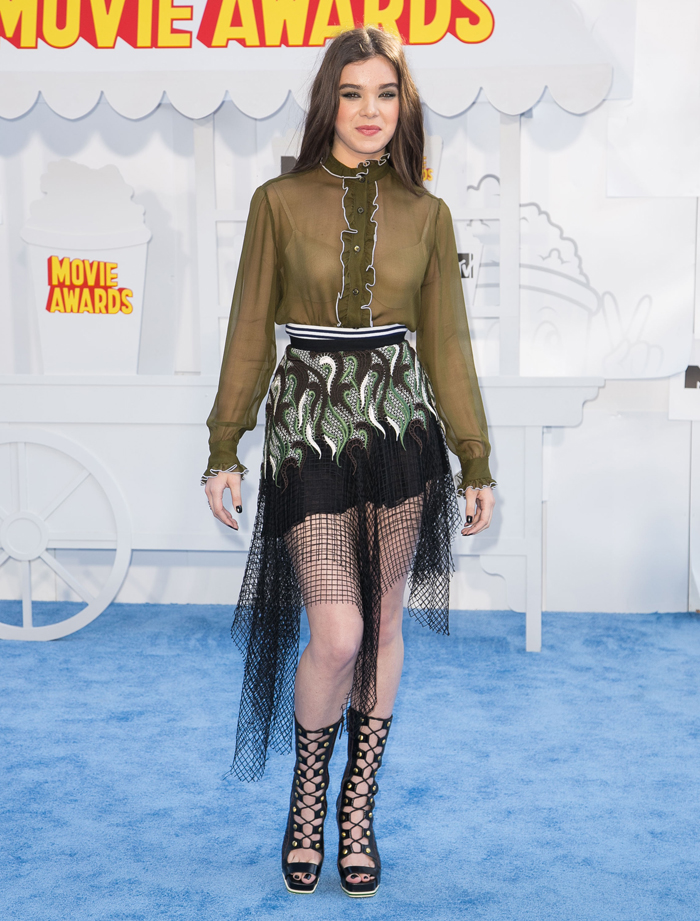 Victoria Justice wore a cute little Versace dress that felt just right for this event. She's so freaking pretty.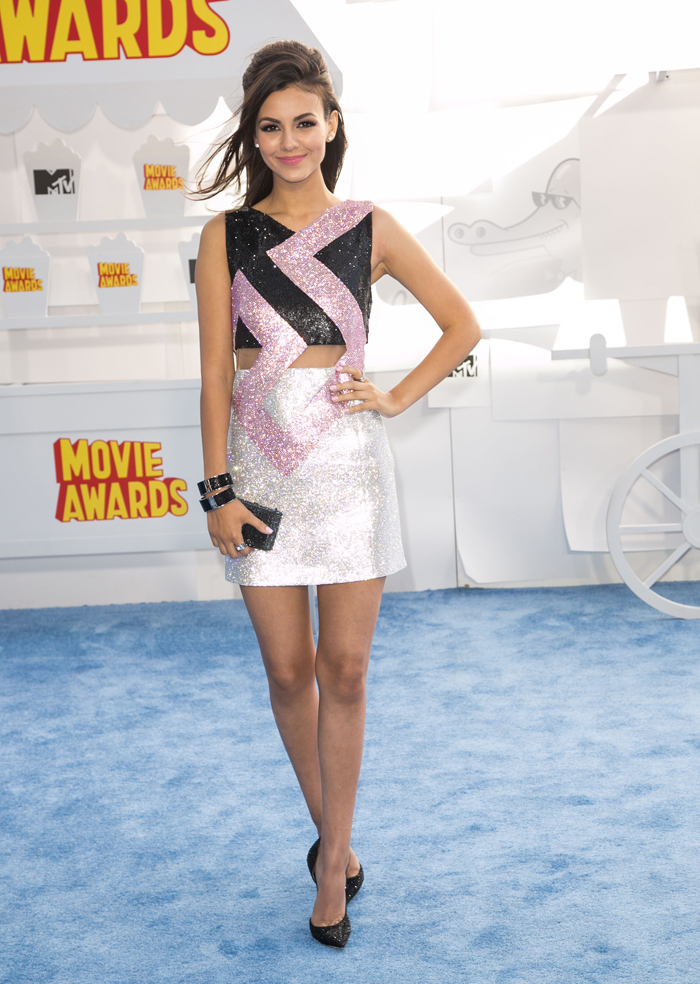 Willow Shields wore a lovely Bibhu Mohapatra dress that would have worked on Easter morning too.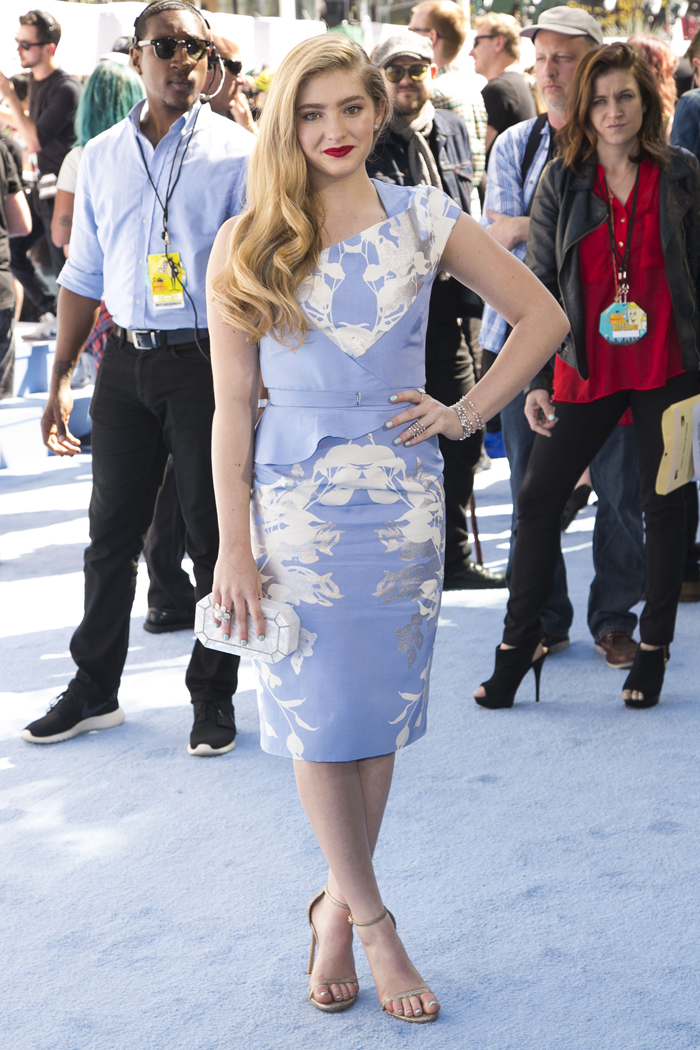 Brittany Snow wore a Brandon Sun with a pink top and red skirt. She looks quite pretty, but the colors are so valentiney.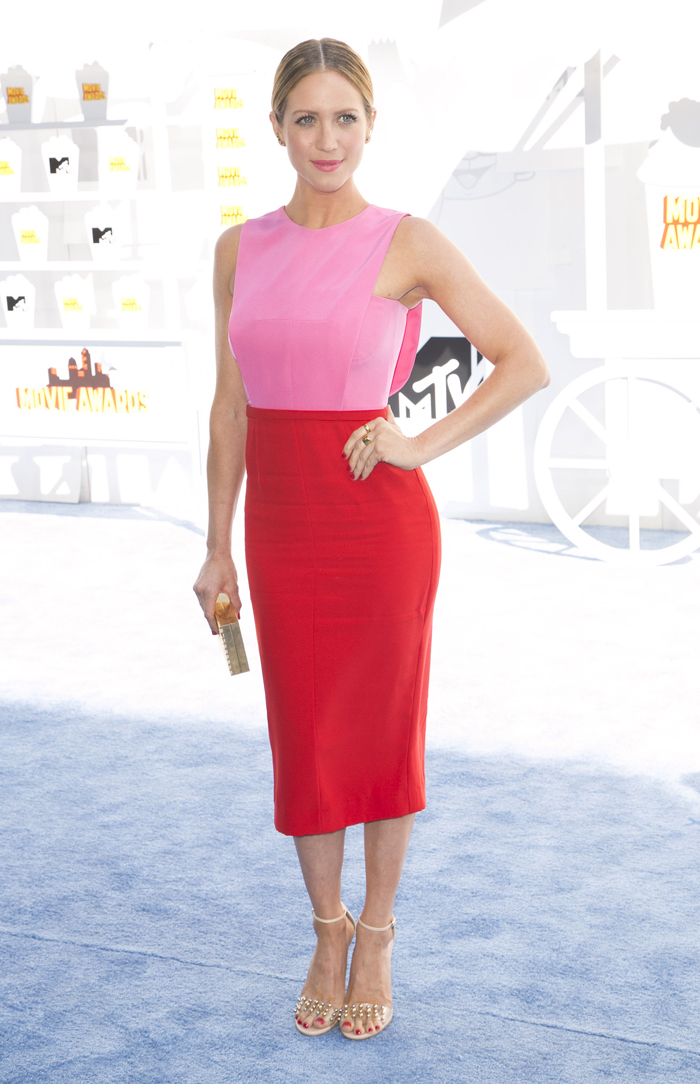 Bella Thorne is everywhere these days in the gossip pages. Her Peter Pilotto dress is fresh and fun but the pattern hurts my eyes.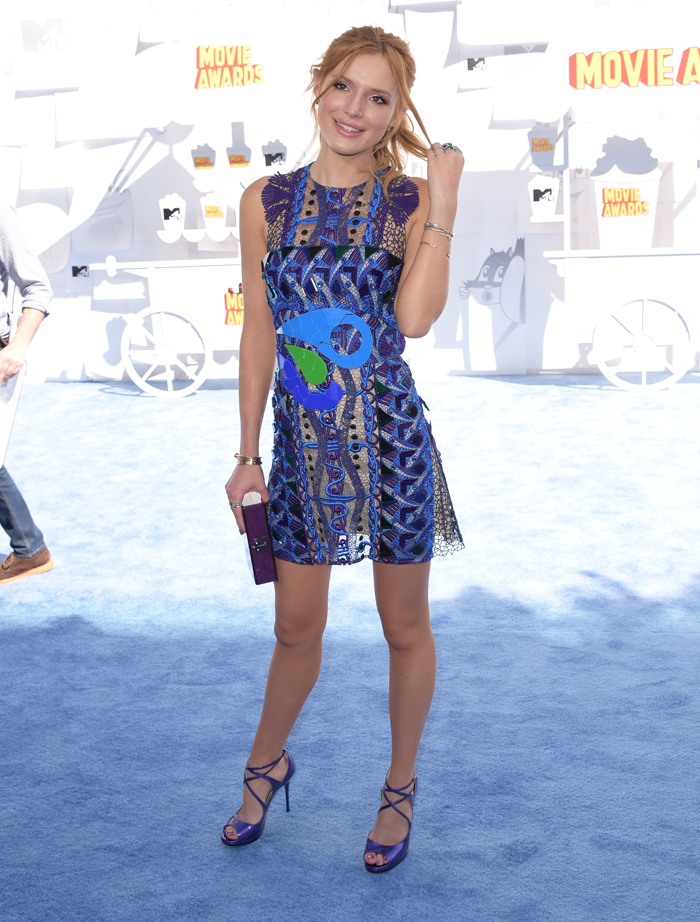 Photos courtesy of WENN