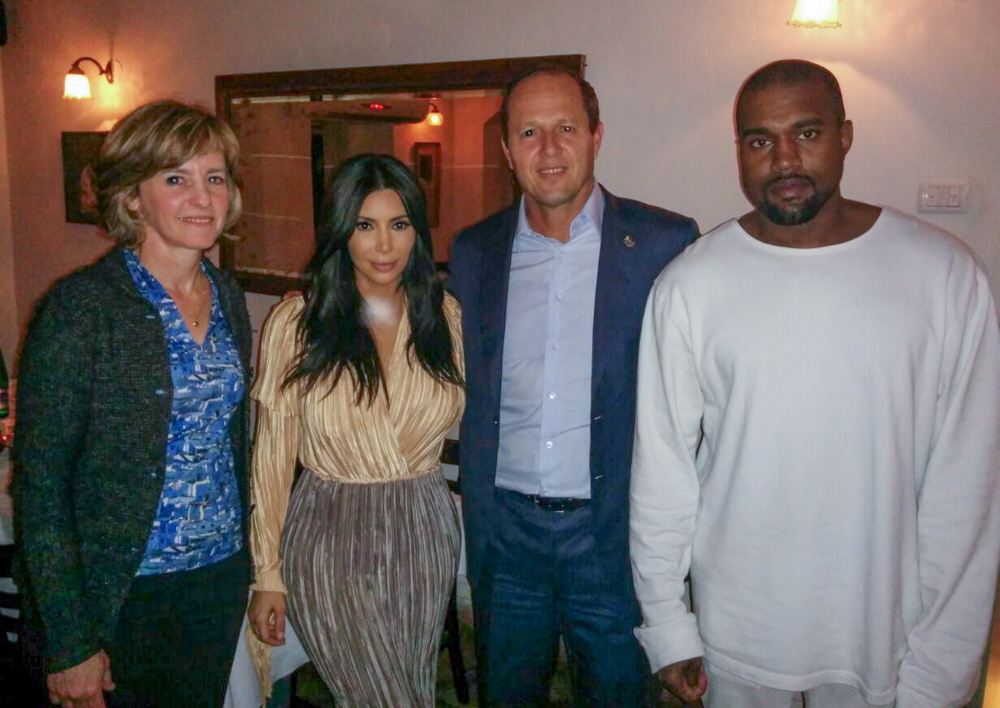 Here are some photos of Kim Kardashian, Kanye West and North West in Jerusalem yesterday. They finished their tour of Armenia and then flew to Israel for some more sightseeing, apparently. Kim, Yeezus and North went to the Armenian St. James Cathedral in Jerusalem's Old City so that North could be baptized. I didn't realize that North hadn't been baptized until now? How was that not a very special episode of Keeping Up With the Kardashians before now?
Kim Kardashian West and Kanye West had their 22-month-old daughter, North, baptized in Jerusalem on Monday, the reality star's rep confirms to PEOPLE. According to The Jerusalem Post, the ceremony took place at Cathedral of St. James in the historic Armenian Quarter of the Old City of Jerusalem, which goes back to the 4th Century AD.

"They flew [into Jerusalem] especially for [the baptism]," a close family source tells PEOPLE. "They knew it was close to Armenia and it was always a dream to come to Jerusalem. There's an Armenian quarter and they did it at this old beautiful church. It was epic. So beautiful."

The Kardashian-West family and Khloé Kardashian, who was named North's godmother according to E!, touched down in the Holy Land on Monday after a five-day trip to Armenia. They'll leave for Jordan on Tuesday, TMZ reports.
Well… good for them? I'm not religious at all but I've always wanted to see Jerusalem. At the very least, Kanye and Kim should be applauded for getting out of their comfort zone of LA-to-NY-to-Paris, you know?
Kim and Kanye also had dinner with Jerusalem's mayor, Nir Barkat, at a restaurant called Mona. Barkat told reporters that "they raised a toast to Jerusalem and he asked the couple to be ambassadors of Jerusalem and tell all that Everyone is welcome in Jerusalem." Seriously. Ambassadors of Jerusalem?!
And finally, the night before the group left Armenia, Kanye did a surprise concert. And at the end, he walked into a lake/pond thing and got swarmed by fans. Here's the video: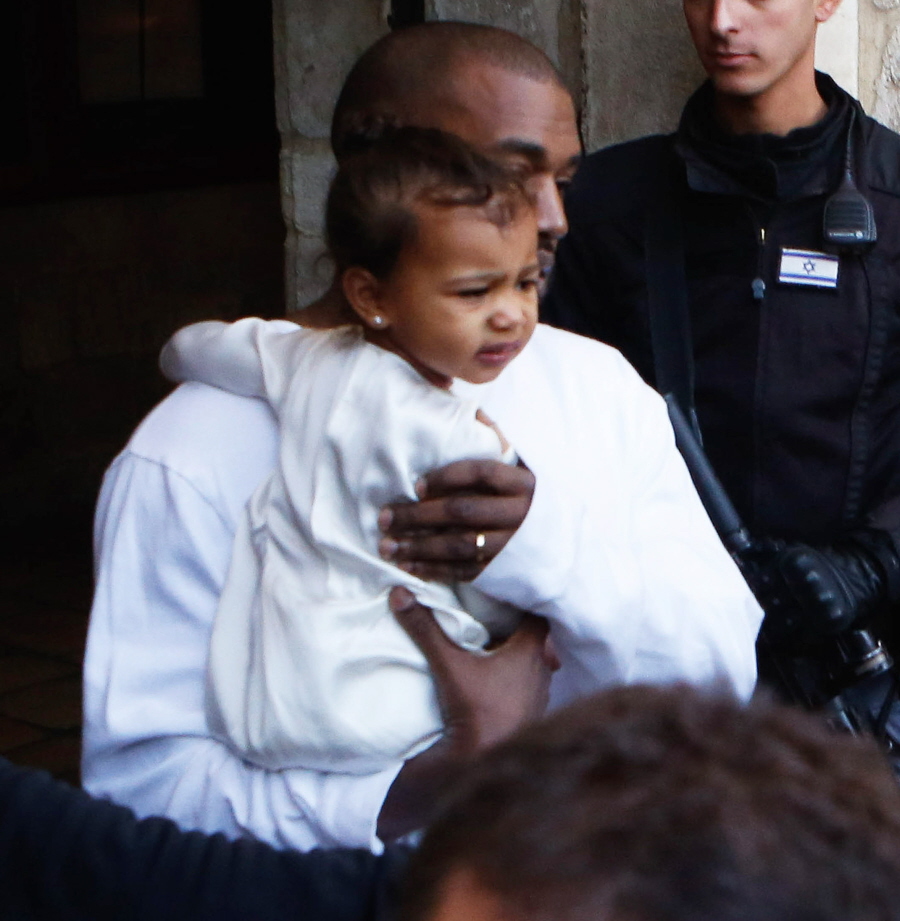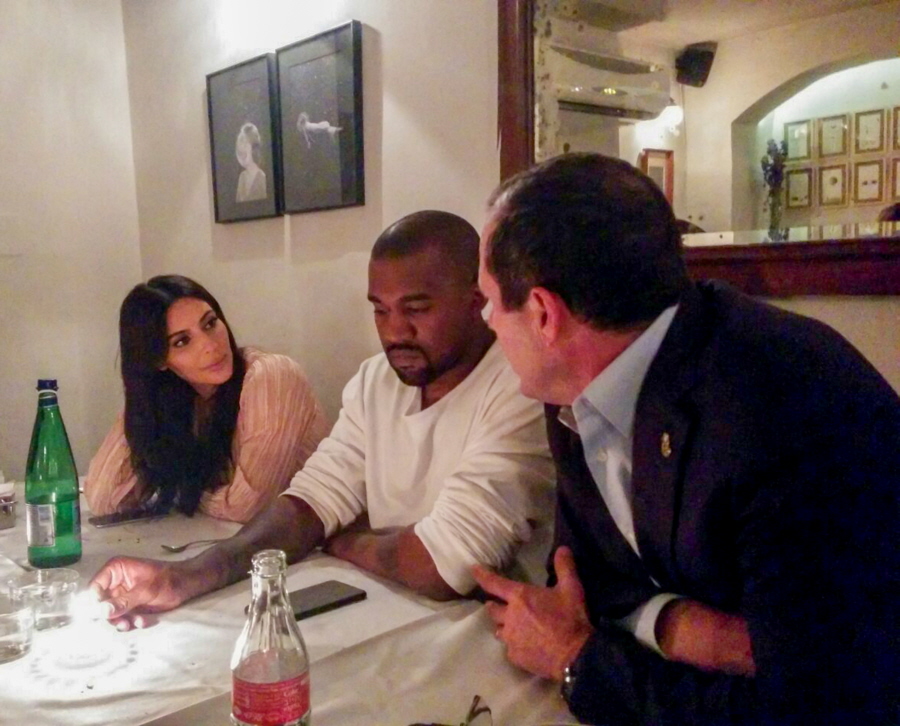 Photos courtesy of Fame/Flynet and WENN.