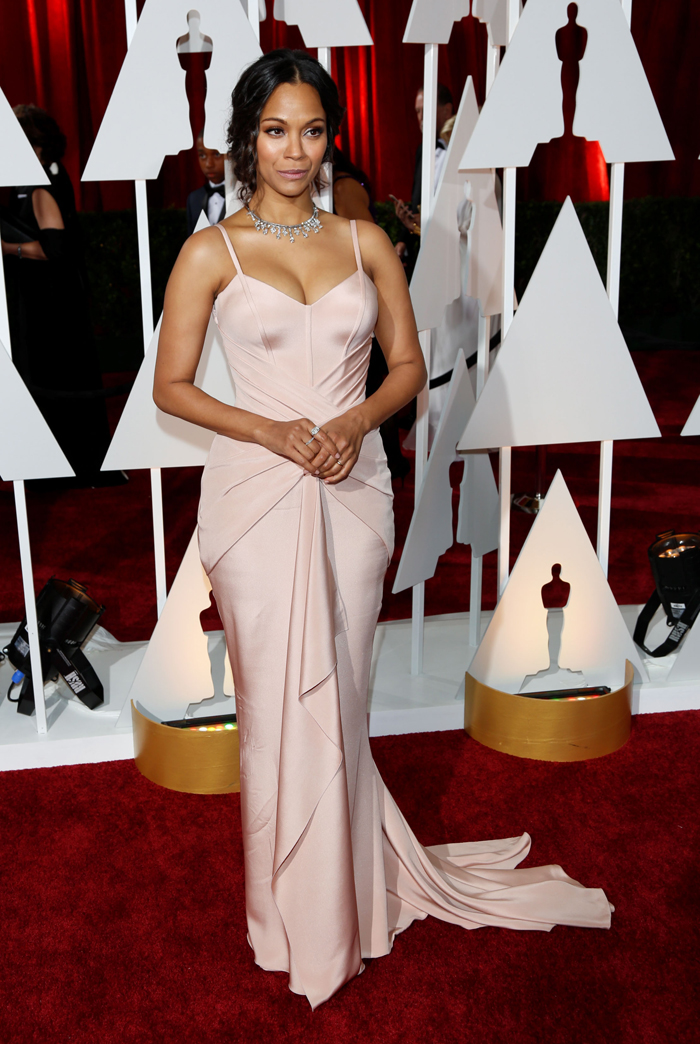 This is a little checkup with Zoe Saldana's quest to get back in fighting shape after giving birth to twin boys. She's invited us into the process, which is unusual and (to me) preferable than seeing her bragging on a magazine cover about how chasing kids around made her snap back. Zoe's intense film schedule will start back up in less than two months. She's nervous about her baby weight even though those few lingering pounds look really fantastic on her. Zoe already talked about her "frustrating, painful" struggle to get her old body back. If she wasn't an action movie star, I wouldn't understand her rush. But I wouldn't be surprised to learn that movie studios are breathing down her neck. Marvel famously visited Chris Pratt at home when he was losing weight, so it's not beyond the realm of possibility here.
Zoe's probably being really hard on herself too. She took to her Facebook page as an update. She promised to do this last week with a "Let's do it together. Let's talk about it, hear each other out, and seek advice when we need it." So Zoe's talking it out. She's a little upset about her busy week, but she resolves to prioritize herself:
"I made it! After a week of postponing my workout due to life & meetings & work, I prioritized it. I prioritized myself. A good friend once told me that being self-focussed doesn't necessarily mean you are being selfish. Be self-focussed!"
There's also a post-workout selfie video at the link (and FYI, Guardians director James Gunn "liked" this post). This is just a tiny update, yet it reveals a lot about Zoe's state of mind. She has baby twins, a husband, and multiple movies on the way. She has a nanny to help, but Zoe is so busy. I do sense the mommy-guilt complex in her words. Zoe is correct, it's okay to focus on yourself even as a new mom. I would argue that some "alone" time for mom is healthy for the whole family. Zoe will work it out.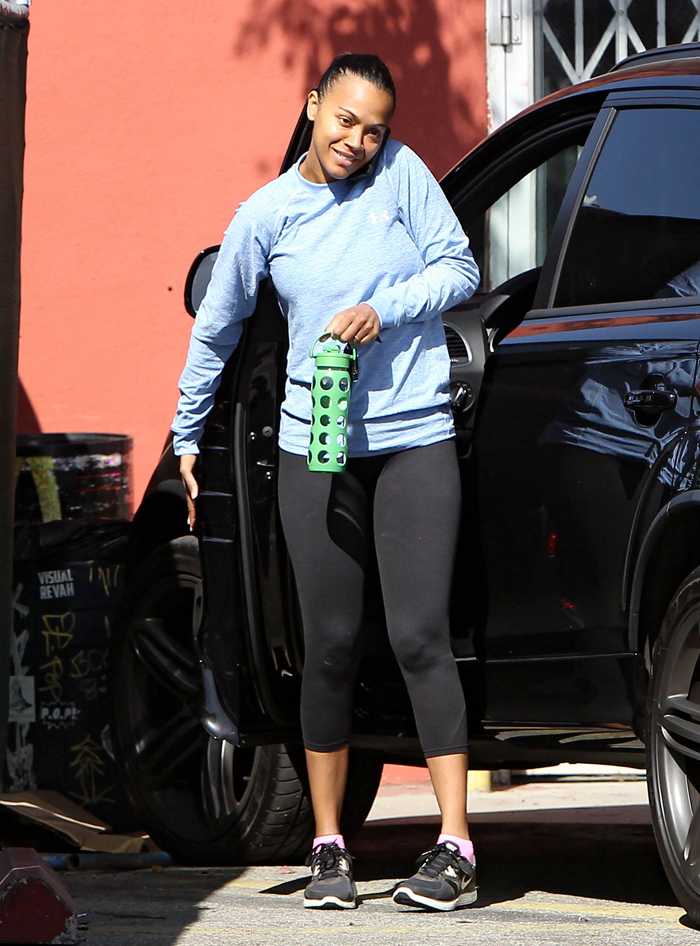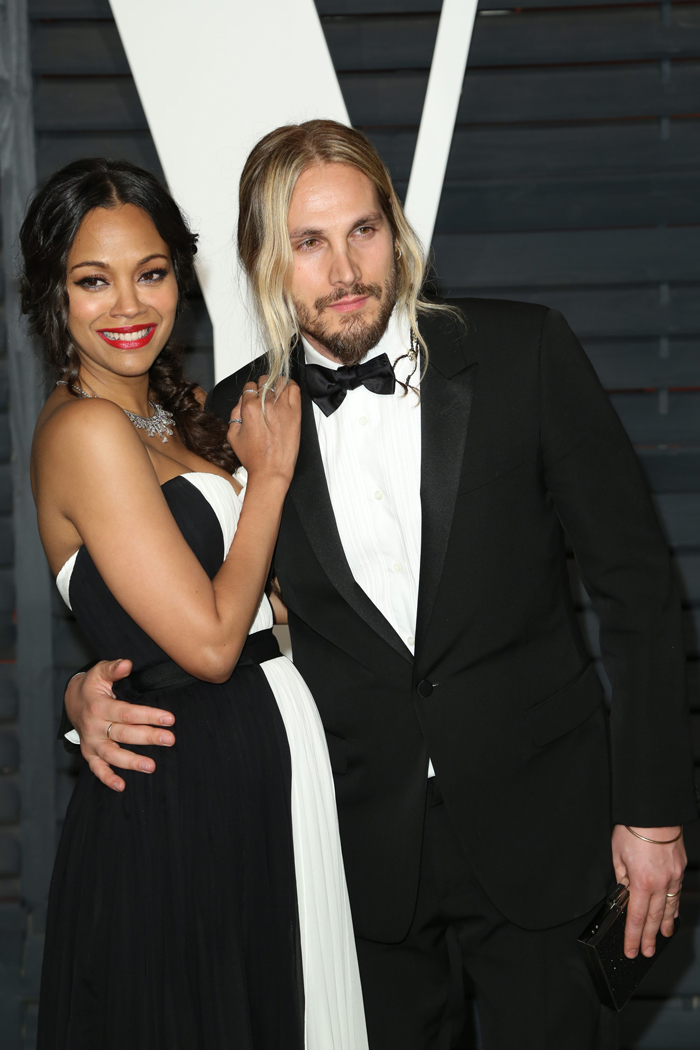 Photos courtesy of Fame/Flynet & WENN