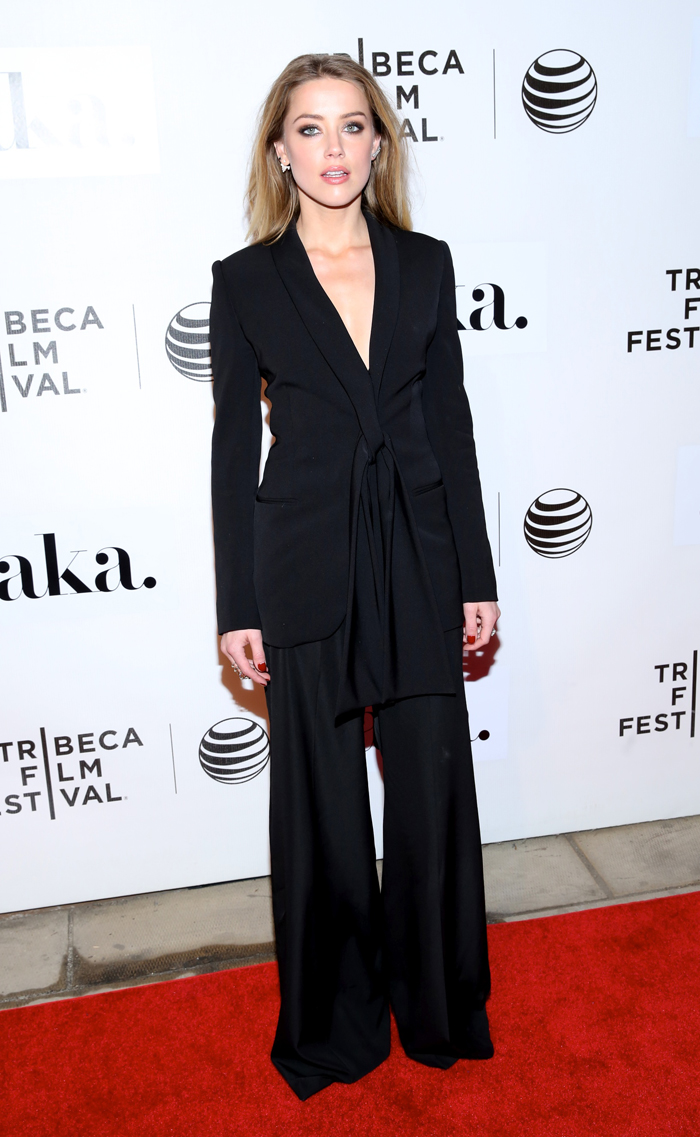 Here are photos of Amber Heard at the Tribeca premiere of Adderall Diaries. This is another James Franco production starring James Franco. Pamela Romanowsky officially directed, but I'm sure this movie is all Franco-ed out. Hollywood Reporter calls the film "a tale of abuse and cloudy memory that is almost as confused as its hero." The abuse in question is an overuse of the prescription drug Adderall (as part of a murder mystery), but Franco insists he knows nothing about the drug in real life. He seems so scattered/ADHD though. If Franco could focus on a few projects at a time, his talent could shine. Instead, he does everything halfway and literally falls asleep on film sets, in seminars, and while teaching. What I'm staying is that this movie won't do anything for Amber's career.
Amber looks good in this Stella McCartney suit. Stella's designs are usually dreadfully unflattering, but Amber's rocking this suit better than the dudes at the premiere. Johnny Depp couldn't make it to NYC. He used to attend even her tiniest events, but he's still recovering from that strange hand injury. Johnny's not working on Pirates 5 yet, although producers are getting antsy. Johnny's go-carting accident cost the film tons of money, but the budget is already huge. What's a few more millions down the drain? I'm including photos of Ed Harris, Franco, Cynthia Nixon, and Christian Slater in the gallery.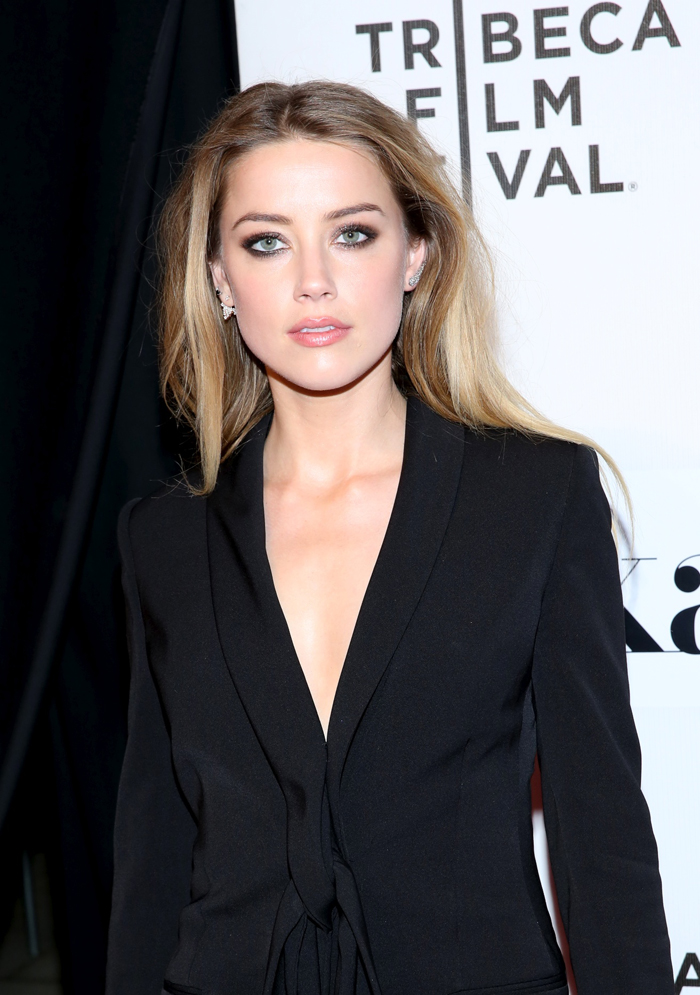 Here are some pics of Amber and pals at the Wednesday Tiffany event in NYC. Amber's wearing The Row, which surprises me. Mary Kate and Ashley Olsen usually don't design sultry, "I just rolled out of bed" clothes, but the rust color is nice. Olivia is wearing a tassled Marchesa nightmare. Reese is wearing Oscar de la Renta, which looks more peplum-y than the catalogue version. Reese's styling makes this look like another little navy-blue dress.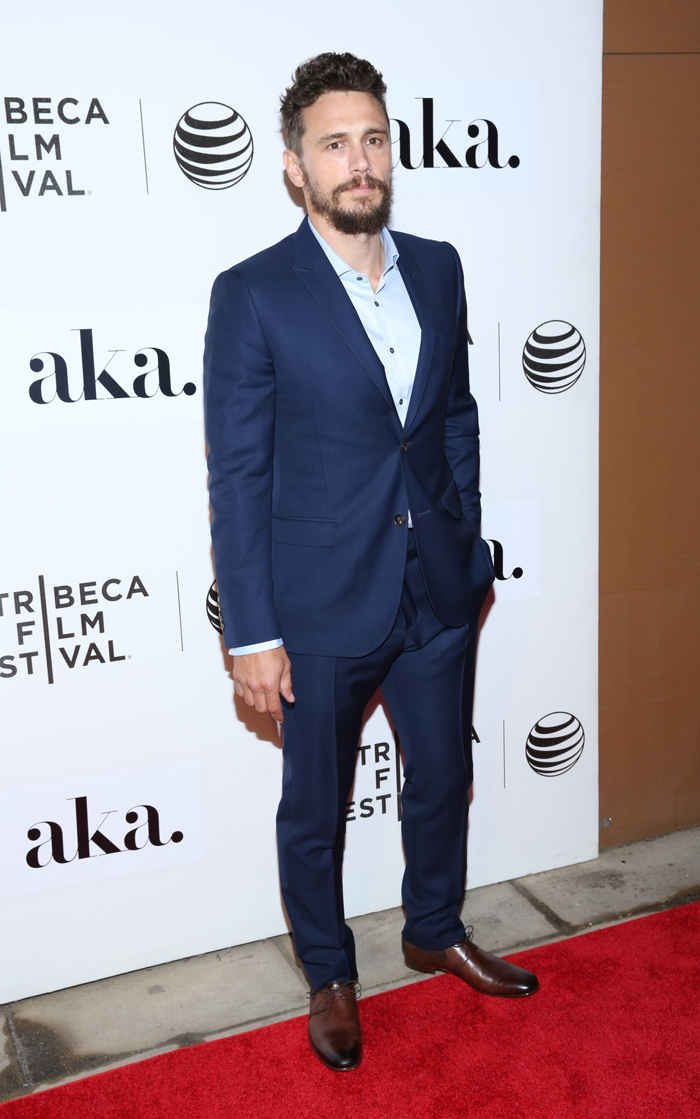 Photos courtesy of Getty & WENN