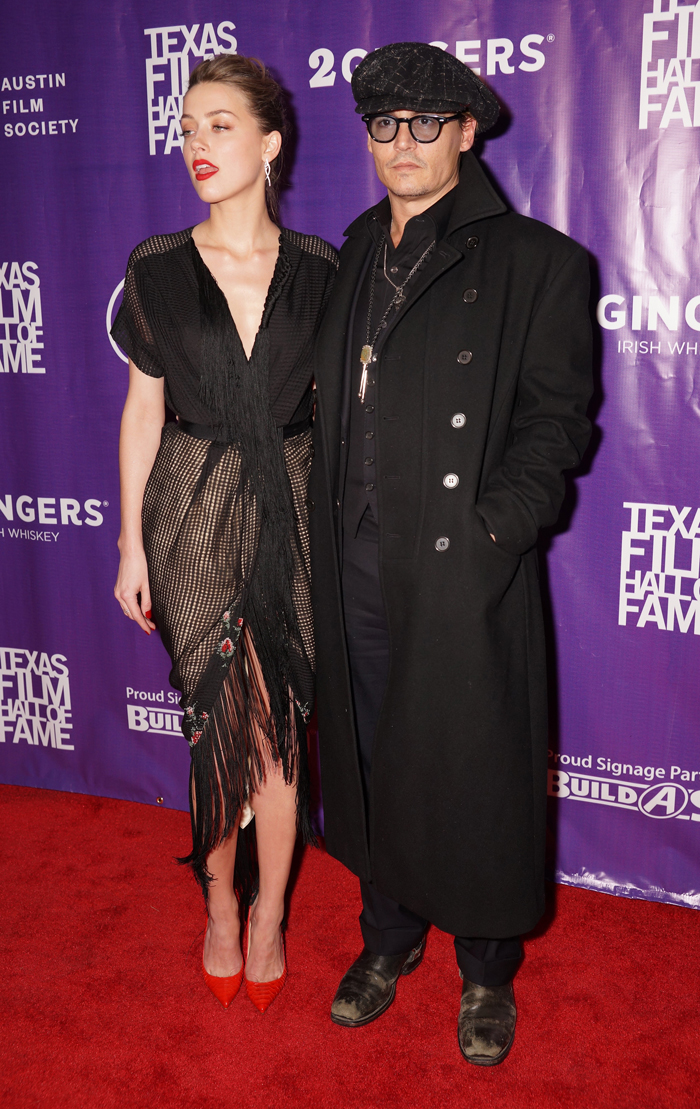 Johnny Depp has dedicated his life to supporting fiancée Amber Heard at her events. Here they both are at last night's Texas Hall of Fame awards where Amber received the Rising Star award. That's funny because Amber has regularly appeared in tv shows and movies since 2004. She also talks about Texas all the time in interviews, but it took getting engaged to Johnny for Austin to take notice. Austin is a great city though. You'll never find better Tex-Mex cuisine than in Austin. Oh SXSW is this weekend too! Maybe Johnny and Amber will make an appearance.
I really didn't want to start off with such an unflattering shot of Amber, but this was the best full-length photo our agencies had that showed Johnny's questionable ensemble. He spiffed himself up with a jaunty hat, a cute little vest and a giant coat with big shiny buttons. Could he have paid attention to his scuffed-up shoes? Definitely. Nevermind that Austin sat in the upper 60s with 83% humidity last night.
I can't tell whether Johnny is trying to look younger or older with his latest red carpet oufits. Because these getups make him look like a little old man in a silent film. I know it's bad form to say someone looks old, but when a 50-year-old gets engaged to a 27-year-old, comparisons will be had. I also wonder if Amber makes Johnny leave the scarves at home for her events, but maybe I'm reading too much into that. It could be a case of Johnny deciding that the scarf trophy should be passed onto Jared Leto.
One more related tidbit: Amber was spotted showing off her ring recently at Whole Foods where she spent $300 on three bags of groceries. No word on whether she raided the bulk bins with her bare hands. I'm pretty sure she only does that with Johnny. They probably get stoned and land at Whole Foods with the munchies. Ahhh, youth.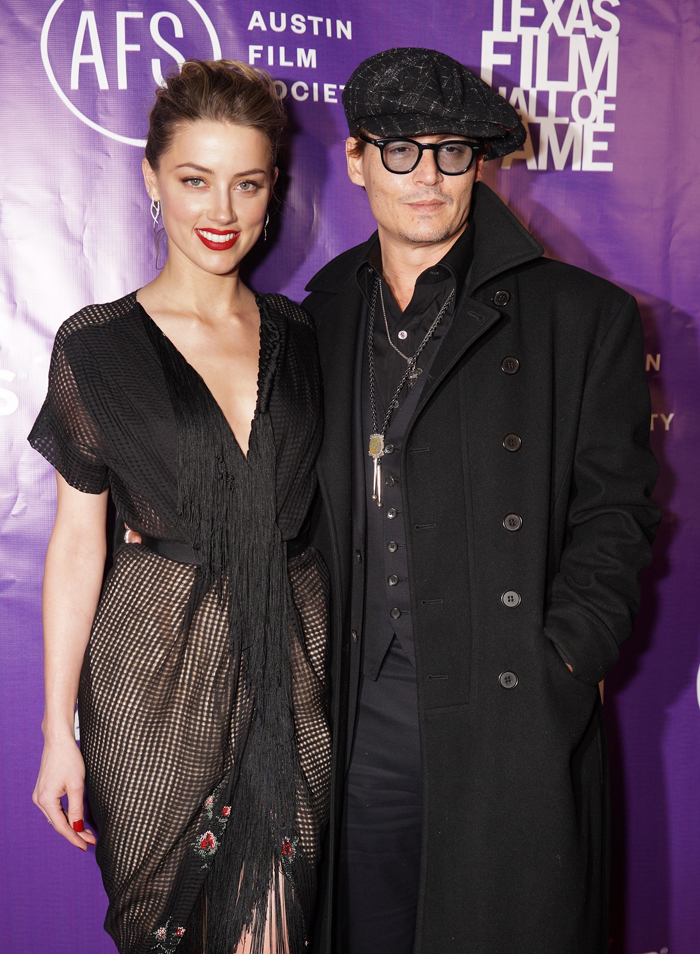 Photos courtesy of WENN