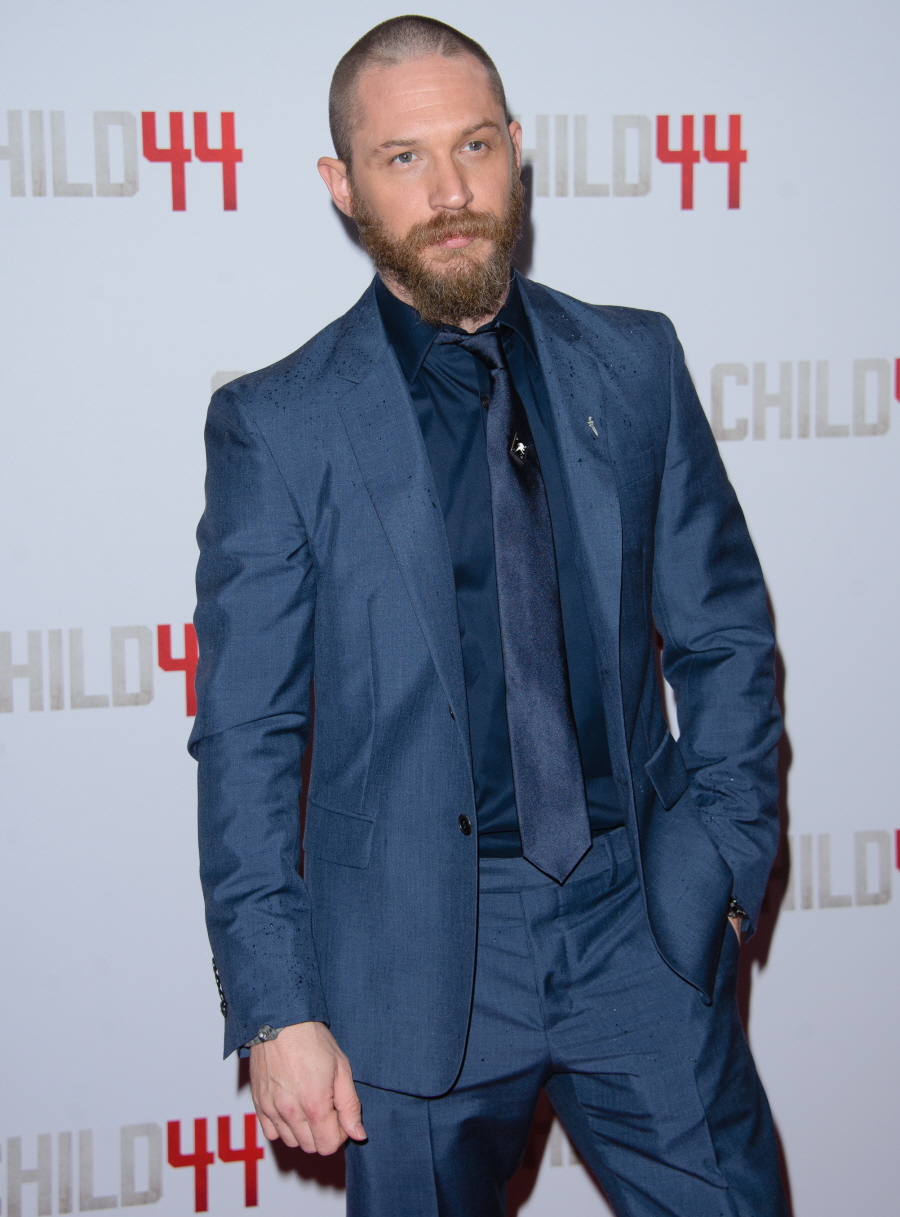 Here are some photos of last night's London premiere of Child 44, the new film starring Tom Hardy, Gary Oldman and Noomi Rapace. The movie looks kind of terrible, frankly, and it might only be watchable because of the stellar acting ensemble. But yeah, the plot is weird – it's about the hunt for a child-murderer in the USSR, the Stalin era. What could have been a period crime story is complicated by Soviet politics and some kind of massive, complicated cover-up. As I said, the movie looks bad. And every actor is doing a different accent (none of them Russian).
As for these premiere pics… Tom Hardy is showing off his new buzzcut. I really don't mind my Hardy with a shaved head, just as long as the shaved head isn't paired with thick muscles, no neck and a clean-shaven face, because if he does that, he looks like Shrek. So it's good that he's kept an unkempt beard. I'm one of the few people around here that likes an unkempt beard on Tom. It makes him look wild and unruly. Like his thunder would be life-altering.
Noomi's dress here is Vivienne Westwood's Gold Lace Eden Dress. It's kind of a mess. But I haven't seen Noomi with this cut and color for a while, so it suddenly struck me as I was looking through these photos – she looks a lot like Tom's girlfriend/wife Charlotte Riley, right? Maybe that's why Tom likes Noomi so much. She's like the Swedish version of Charlotte.
Meanwhile, Russia has banned any Russian theater from showing Child 44. The Russian Ministry of Culture claims the film (and the book it's based on) is a "distortion of historic facts and willful interpretation of events … as well as images and characters of Soviet citizens of the period." The distributor is appealing the decision, but I doubt anyone in Russia will be seeing this film any time soon. Nor would they want to, I would assume. Not even the promise of Tom's Thunder could get me to watch this.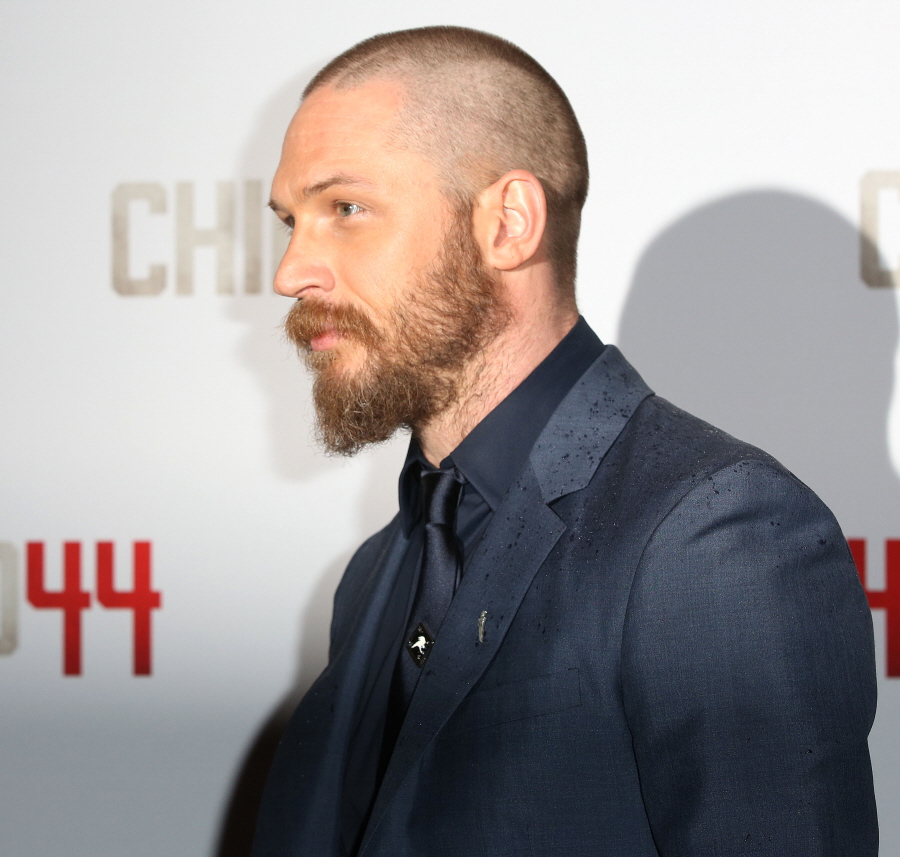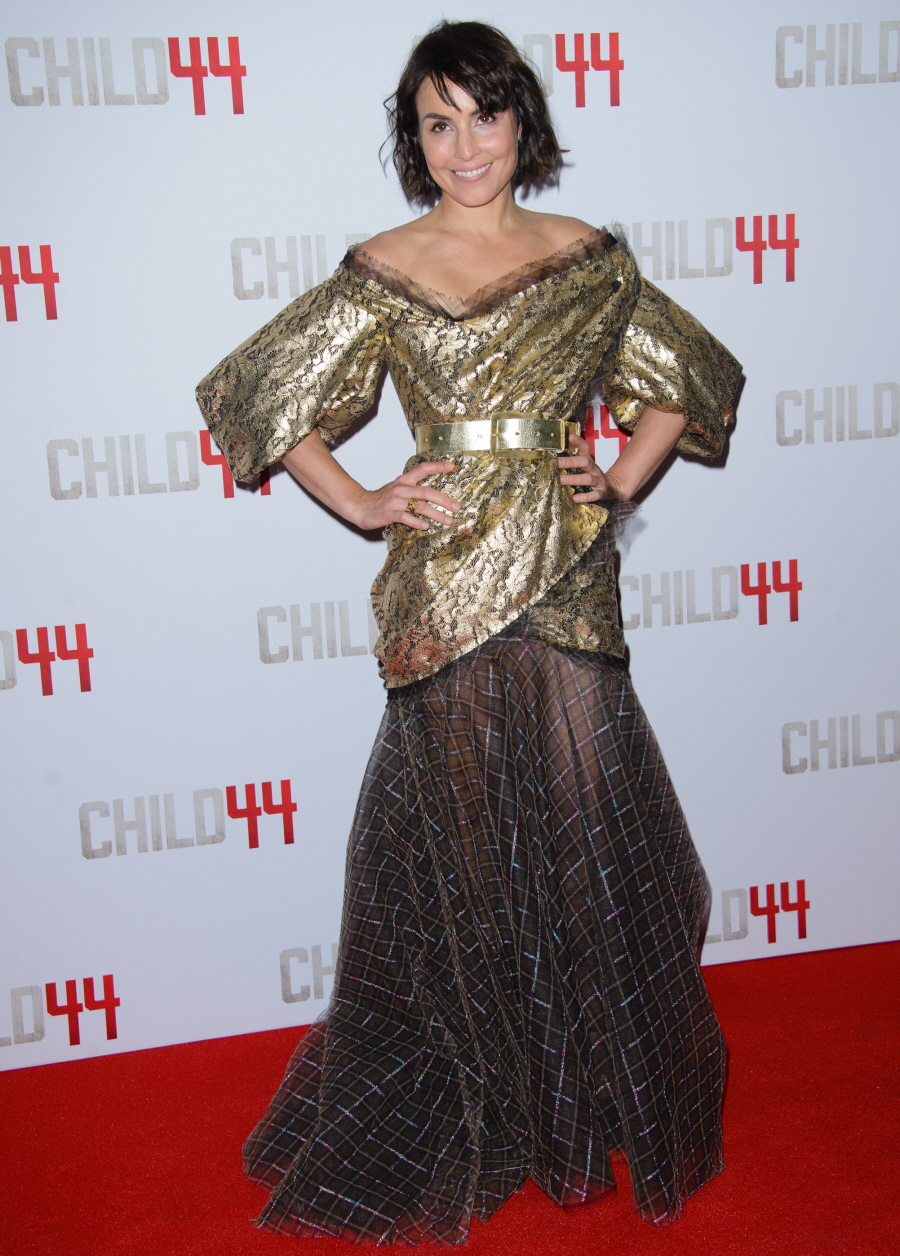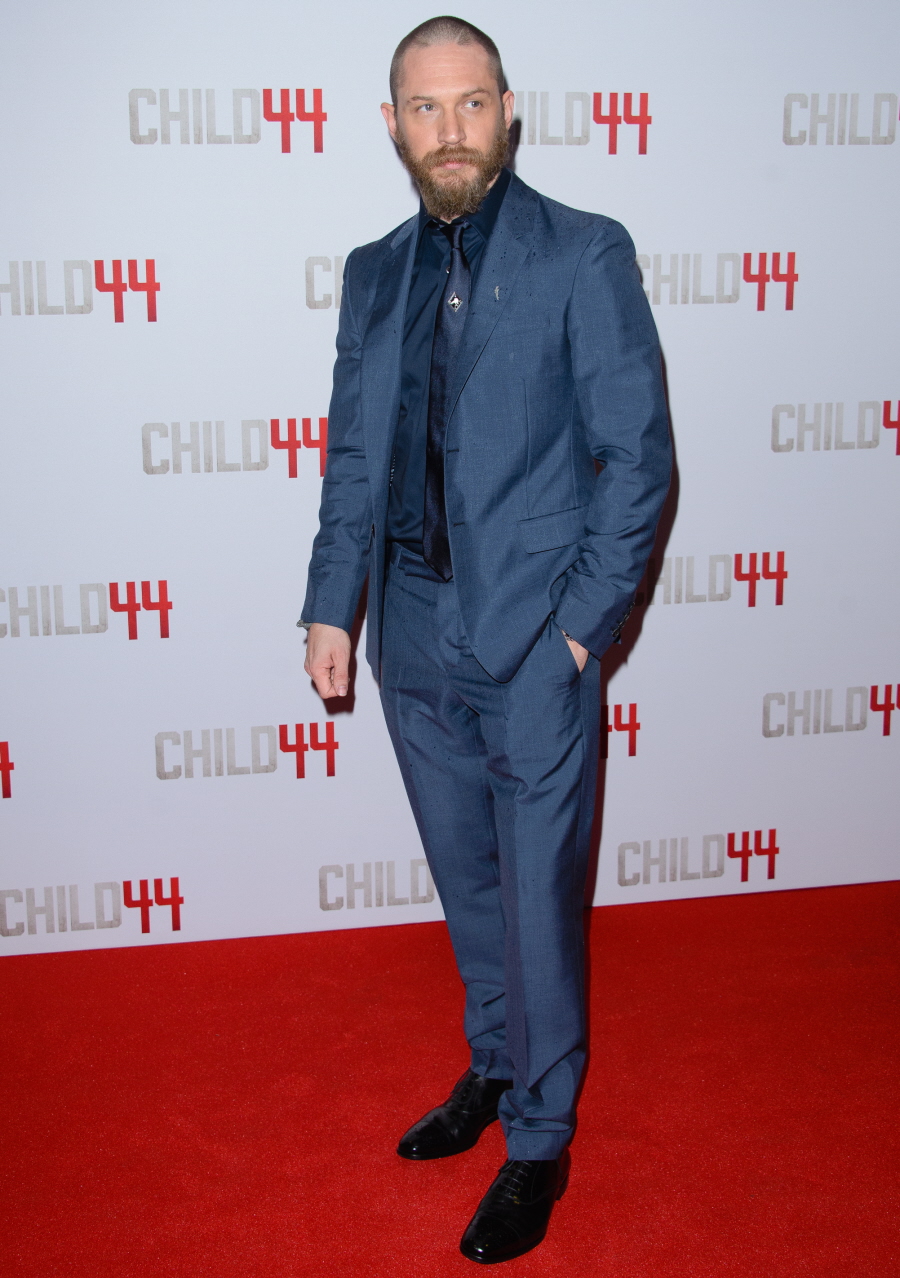 Photos courtesy of WENN.