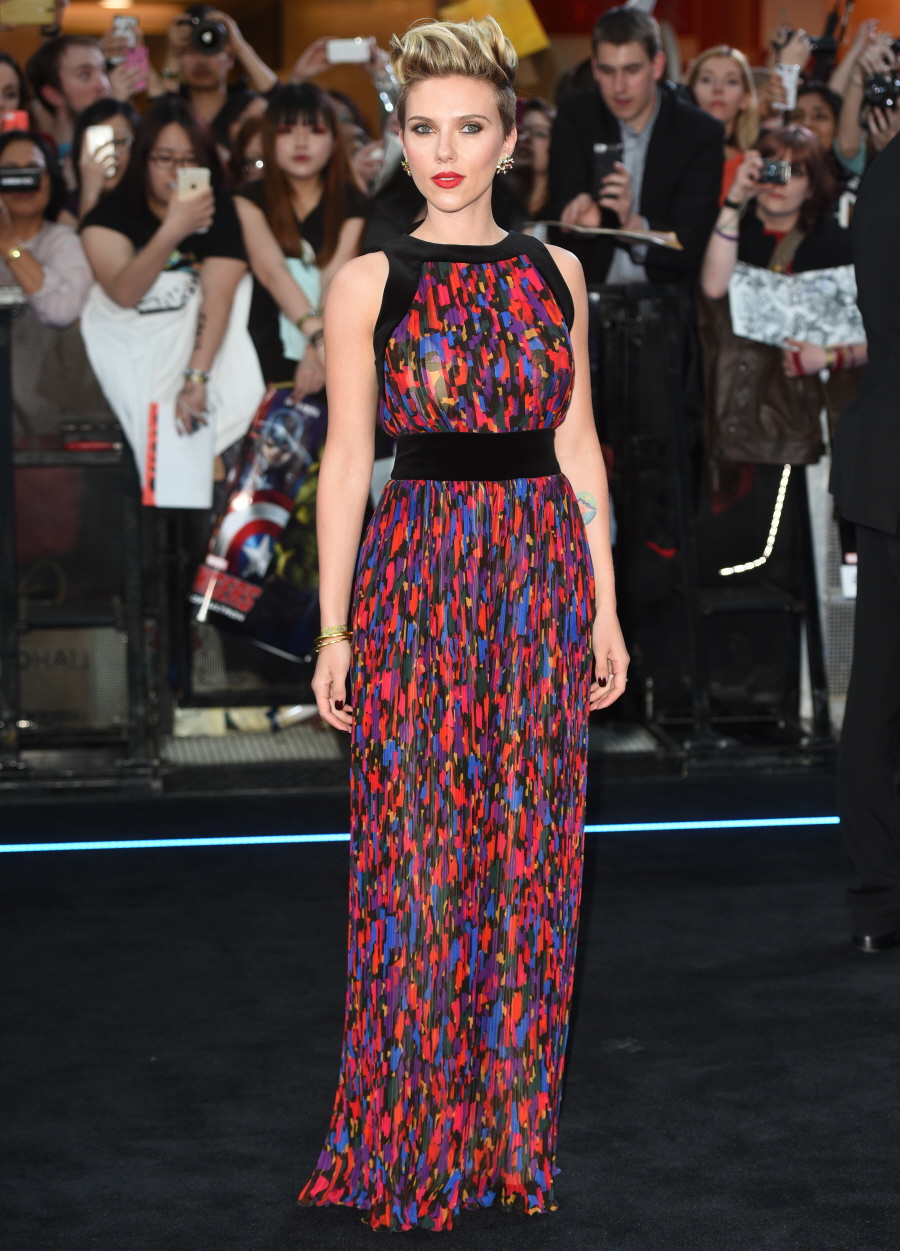 Here are some photos of Scarlett Johansson at last night's London premiere of The Avengers: Age of Ultron. Am I crazy for liking this? ScarJo isn't giving me budget Elsa Pataky vibes anymore, and I'm sort of enjoying her crazy hair and this Balmain Fall 2015 jumpsuit. It reads like a gown but it actually is a jumpsuit with very wide legs. The multi-colored fabric could have gone either way, but the black border at the top and the black at the waist brings everything together and makes this look sophisticated rather than dated. There's only one styling mistake here: the Bvlgari earrings. They don't work with this jumpsuit.
While doing the big press conference for Ultron yesterday, ScarJo fielded some questions about why there isn't a stand-alone Black Widow movie. While I appreciate the fact that there's an appetite for female superhero films, those questions should be directed towards Joss Whedon and Kevin Feige, right? NOT ScarJo? Here's Scarlett trying to say that yes, she would love a Black Widow movie but still, she's a Company Woman.
Whenever anyone goes on and on about how Scarlett is super-brilliant, I'm always like "Really? Her?" Don't get me wrong, she's smarter than the average starlet and she's managed to fashion an excellent career for herself. But you know she like you know says you know like a lot and I sometimes you know get the you know feeling that like people just want to like paint her as you know the bombshell with you know a brain.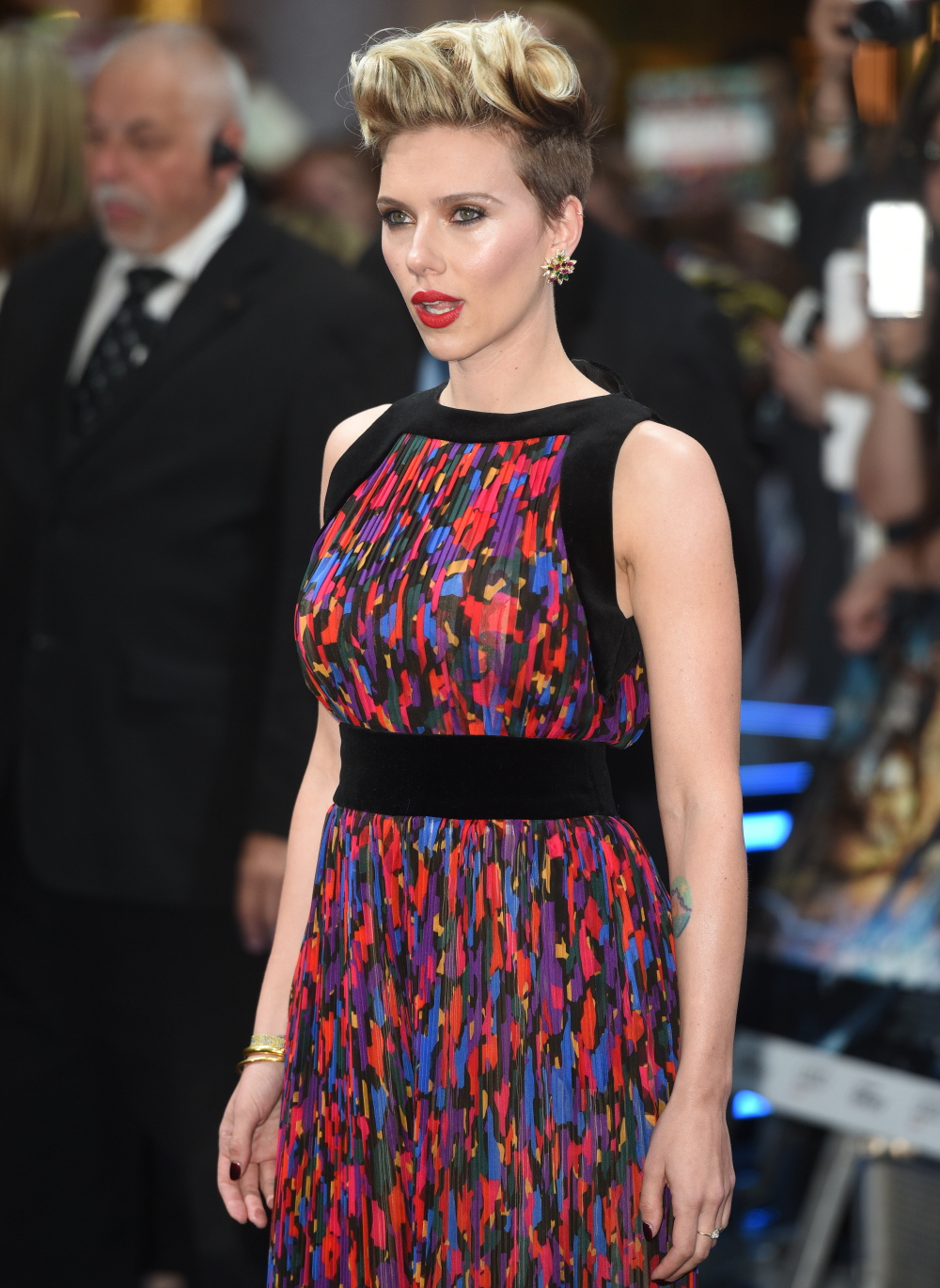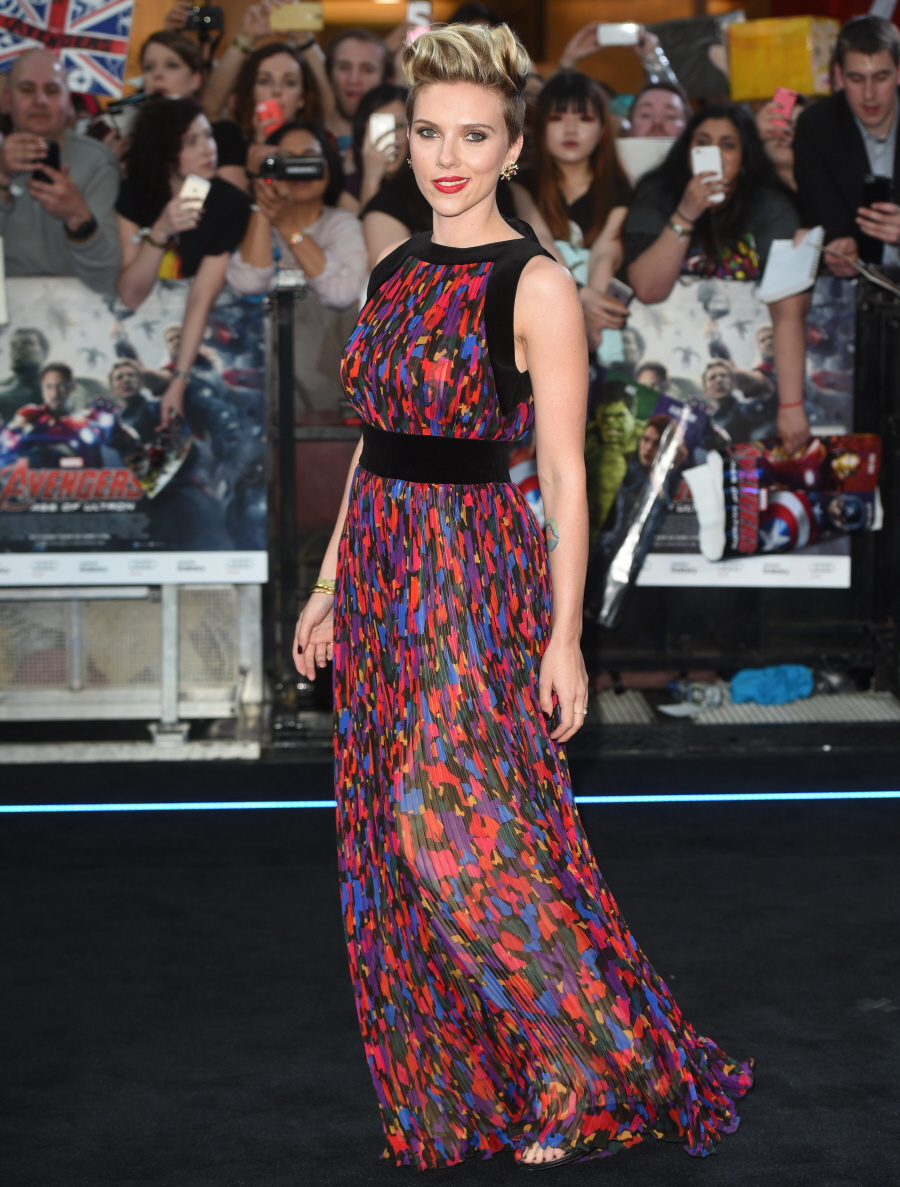 Photos courtesy of WENN.