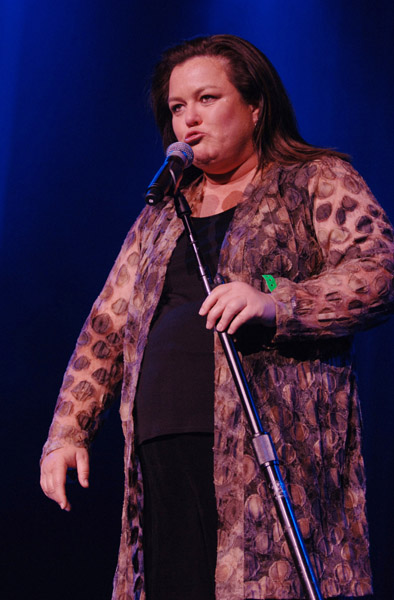 According to Mike Walker's column in the National Enquirer, there's a hush-hush talk show in the works at Fox to star beleaguered controversial ex-talk show hosts Rosie O'Donnell and Don "nappy headed hos" Imus! The two were said to made fast friends when Fox sent Rosie down to Don Imus' ranch for children with cancer in New Mexico.
Executives are said to be salivating over the ratings that might ensue if these two were put together on one show:
Fox Network execs are waving big buck$$$ at a wildly controverial "Dream Team" duo, wooing them to co-host a political/news show that'll trigger ratings nightmares for rival nets! American, are you read for… Rosie O'Donnell and Don Imus!? Sounds insane, you say? That's what take-no-prisoners loudmouth Rosie said – until Fox corporate-jetted her to the Imus Ranch in New Mexico for a secret meet and greet. Incredibly, she and the acid-tongued radio talk vet hit it off, and Rosie – who's famed for children's charity efforts – was impressed by Imus' program for cancer-stricked kids at the ranch.
[From National Enquirer print edition, Mike Walker's column, June 25, 2007]
I could see it happening considering how high ratings were on The View when Rosie and Elizabeth were arguing.
Meanwhile Rosie is squandering any goodwill I might have had for her after her exit from The View. She quipped while doing the comic circuit on Cyndi Lauper's True Colors tour: "I've been hanging around with those heteros for a full year and it's not fun. Turn around one minute and they'll stab you in the back with a high heel. They will."
As Evil Beet points out, substitute the word "gay" or "homos" for "heteros" and imagine how offensive it would be! I know she's only joking, but it does sound rather rude. That's Rosie, though, and that's why she and Imus might be talk show gold to Fox.
Update: Rosie might not have time to do a talk show with Imus. She recently confirmed on her blog that she is in talks to take over The Price is Right now that Bob Barker is retiring.