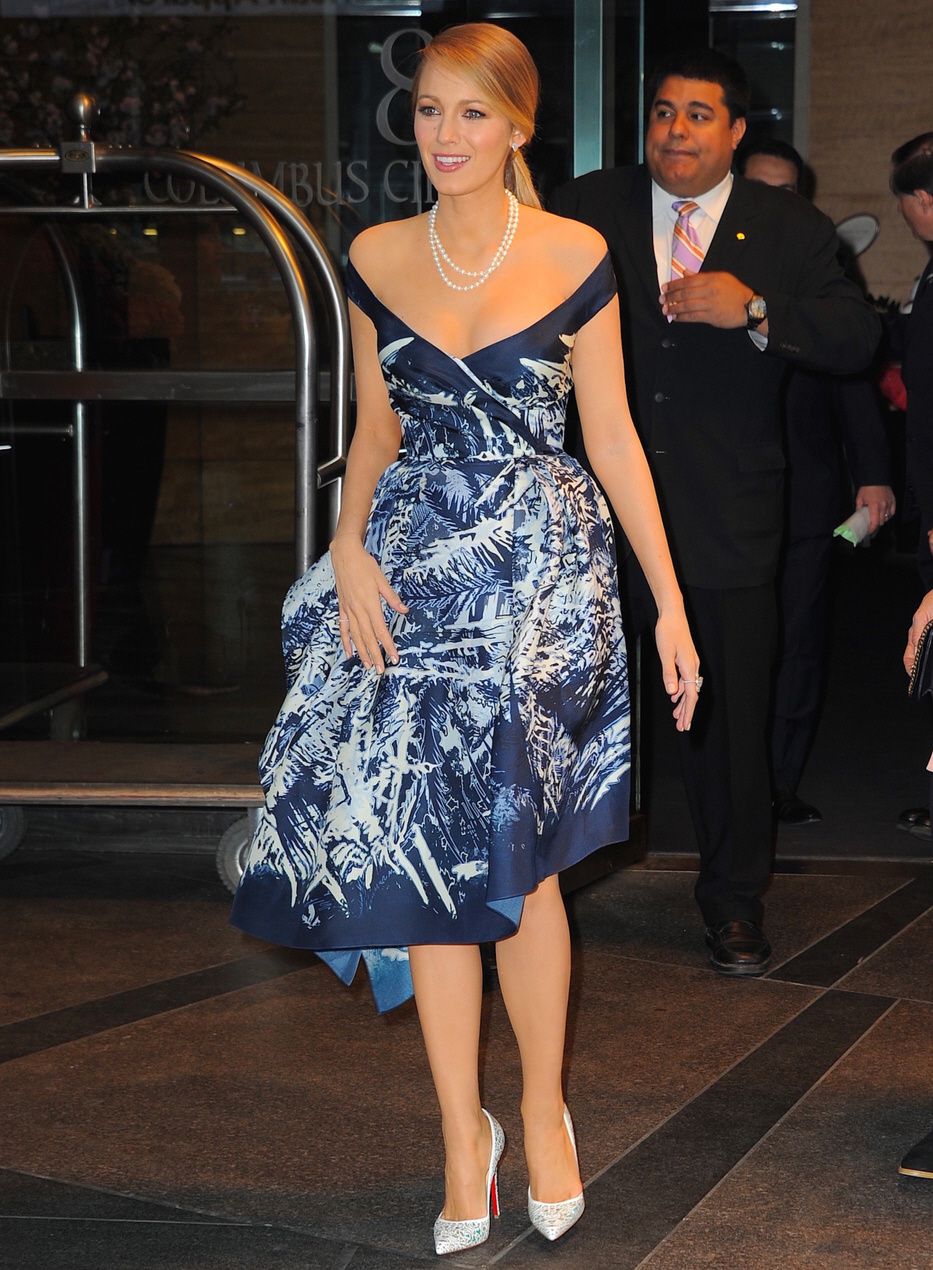 Here are some more photos of Blake Lively's fashion show through New York this week. I think all of these photos are from Tuesday, the day Blake literally changed outfits nine times. While some of you might side-eye the whole idea of going overboard on costume changes for one day of non-stop press, you've got to keep several things in mind. One, The Age of Adeline is Blake's first film since 2012's Savages. She's been dying to do press for a film! Two, I'm sure all of these costume changes link back to Preserve in some way, or it's all part of Blake's scheme to become the New Martha Stewart-slash-Diane Von Furstenberg or something. Three… I think the costume changes are a psychic connection to The Age of Adeline. Like, the film is going to be BAD, but the costume p0rn will probably be pretty great. Just like the press tour for the film is boring as hell, but it's fun to see all of Blake's terrible clothing choices.
Meanwhile, we've reached the moment where a new mother starts fielding questions about how she "got her body back after baby." As you would guess, Blake's secret weight loss plan involves chocolate.
She only gave birth to daughter James three months ago, but Blake Lively is already showcasing her incredible post-baby body in all its glory. So what's her secret? Long walks, yoga, hiking… and chocolate, it has been revealed. Speaking to YOU magazine, Blake said: 'Losing weight is not something I have spent much time focusing on. With a new baby, it's just about eating well for her, because everything I eat goes right into her system. Your body goes through a lot after pregnancy and birth, so small, gentle workouts feel better. I hate the gym. Who doesn't? When I'm in the gym I feel like I am missing out. I would rather rent a bike or go for a hike.'

Despite her trim figure, the cooking fanatic, who has her own blog, admits that she 'loves' to eat chocolate. A source revealed that she had been eating plenty of lean proteins like turkey, chicken and venison to shed the baby weight. Despite her envy-inducing figure, Blake admitted that she has insecure days just like everyone else.

She admitted: 'Some days I look in the mirror and think, "Oh my gosh. I look like a potato." You think that I would never feel bad about myself? I'm a human being – everybody has their insecurities. Ask Gisele [Bündchen] or Beyoncé. They will tell you that some days, they don't feel good about themselves.'
When I'm NOT at the gym, I feel like I'm missing out. Like, I get antsy if I can't zone out for a few hours every other day. But maybe I'm saying that because I don't live in a very hiking-friendly area. Besides, I'd rather be on a treadmill, watching CNN in a climate-controlled environment rather than out there in nature. Different strokes, etc. As for Blake's weight loss post-baby… I don't know, I tend to believe that she hasn't been making diet/exercise a priority and her body just naturally snapped back really quickly.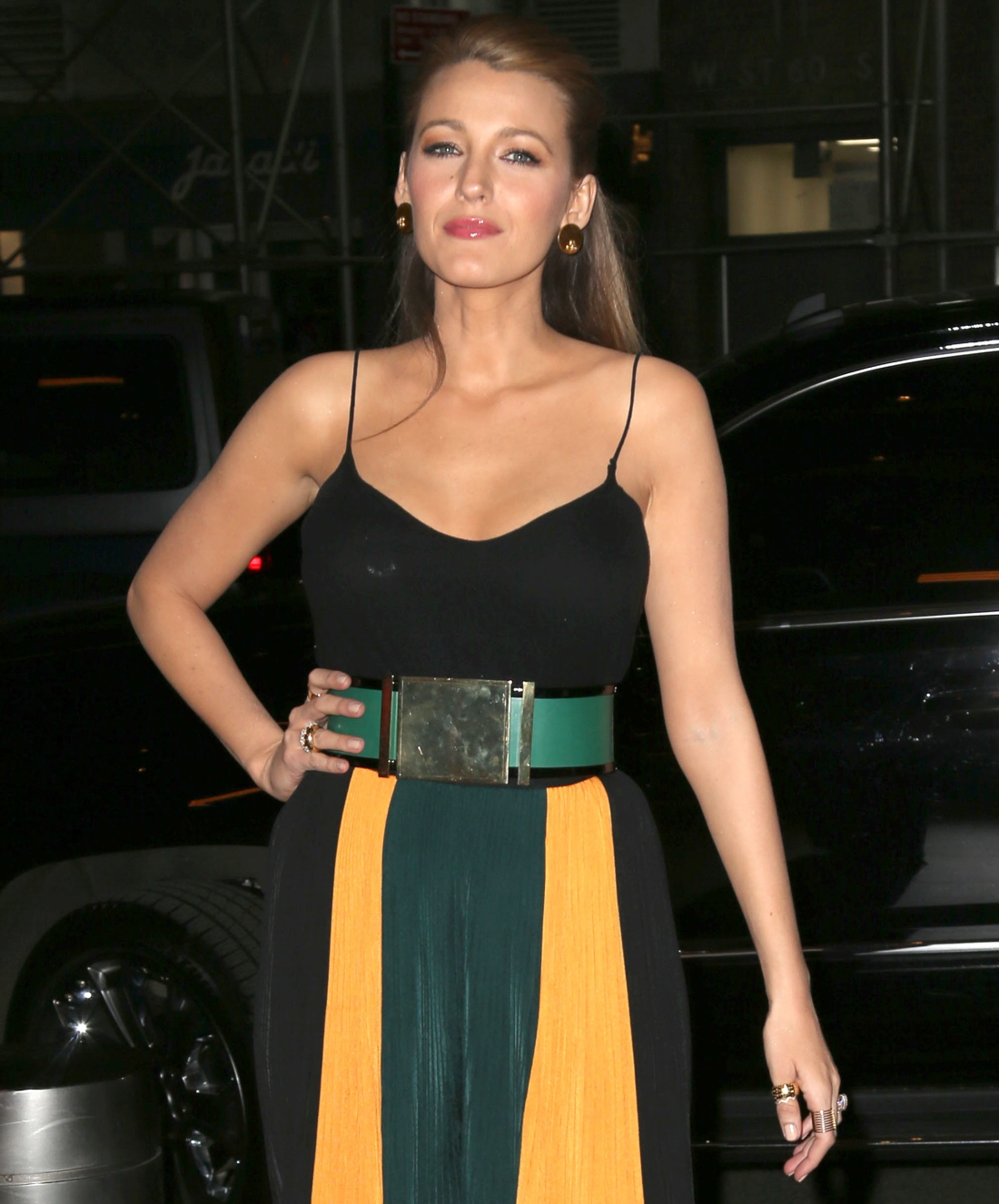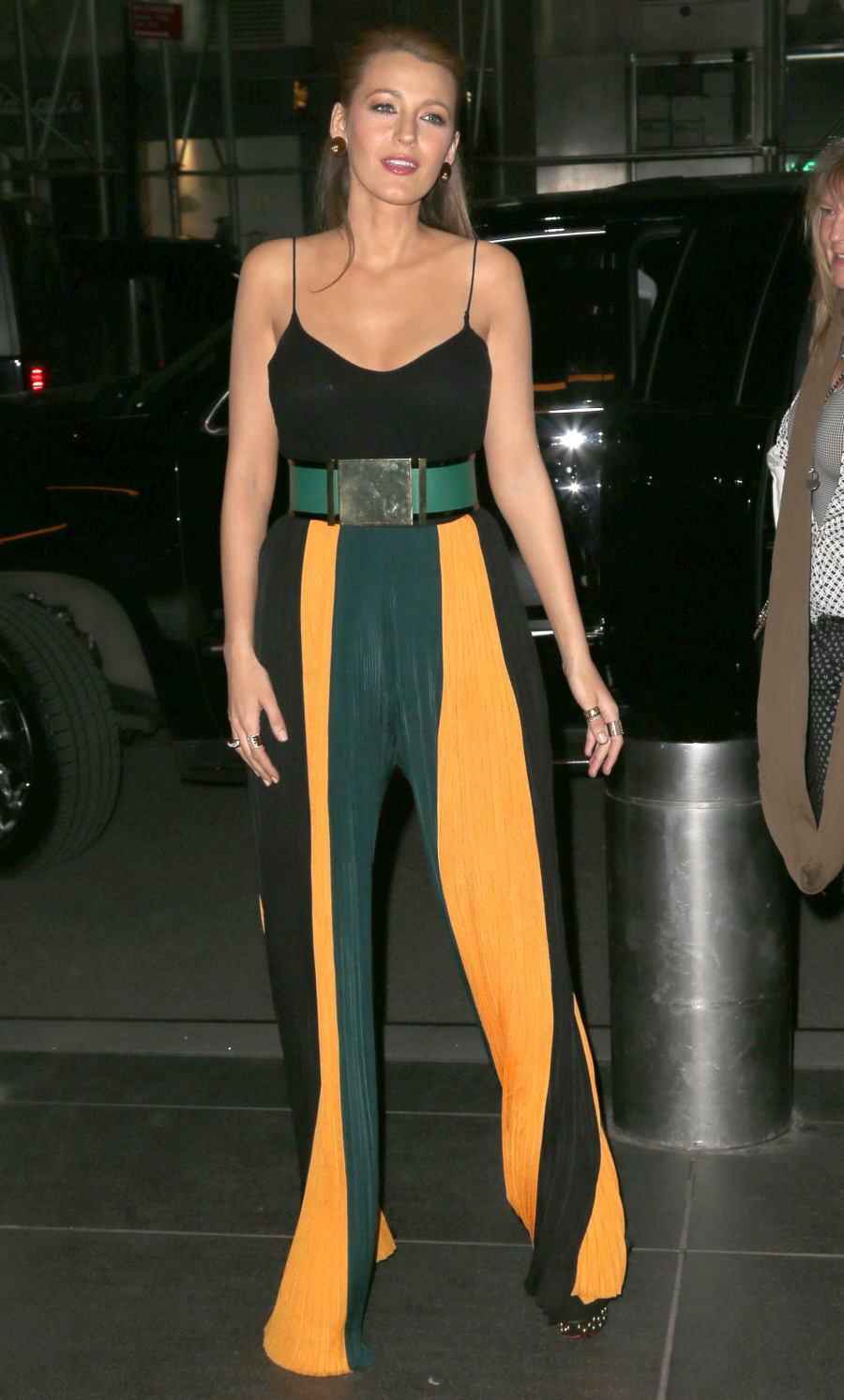 Photos courtesy of WENN, Pacific Coast News, Fame/Flynet.