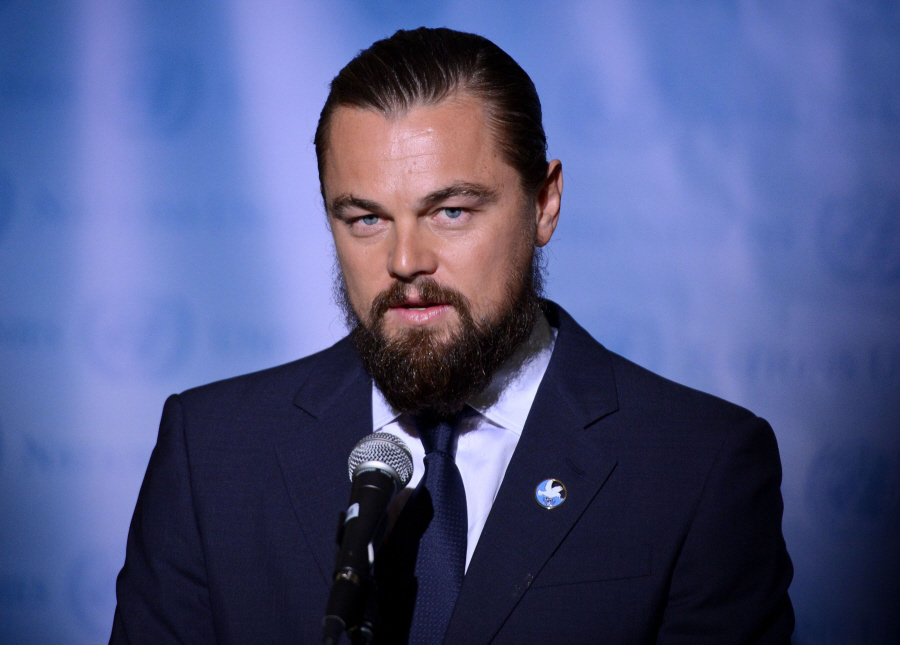 Leonardo DiCaprio only goes for blonde model-types. Or does he? My opinion – and this is just a general theory – is that Leo's blonde model girlfriends are partly his "type" and partly how he wants to be seen, as the permanent modelizer who only dates leggy blonde Victoria's Secret models. But in real life, Leo is a more equal-opportunity womanizer. He'll try anything or anyone for a night. That's my theory.
So, Leo hasn't had an official girlfriend since Toni Garrn. He and Toni broke up – he dumped her – last fall, after which Toni sort of lost her mind for a month and she was stalking him all over Miami. But I think she's over it now. Several weeks ago, there was a rumor that he's been "getting very close" to another blonde model named Kelly Rohrbach, but Kelly hasn't become his official girlfriend yet. So would it shock you to learn that Leo is trying out Tinder?
Heads up, girls: that bearded guy you swipe left on just may be an A-list celebrity! One of Star's spies struck up a conversation with Leonardo DiCaprio at Coachella and learned that the actor is hooked on Tinder!

"Leo confessed that he was using the dating app under the name Leonard," revealed the shocked source. Leo, who has a penchant for lithe blonde swimsuit models, isn't above meeting a few local ladies as well.

"He said he hasn't been on any dates yet – but is obsessed with swiping on girls and seeing who's out there," adds the source. "He said there's actually a lot of other celebs who use Tinder just for fun!"
[From Star Magazine, print edition]
Oh, Leonard. If you just saw a photo of puffy-faced, squinty-eyed dude with a giant, bushy beard, would you swipe left (no go) or swipe right (it's on)? Part of the allure of Leonardo (for some women) is the fact that he IS Leonardo-the-movie-star, not Leonard the puffy-faced, egotistical, boozehounding womanizer. Some women can still see the glimpse of their Titanic crush (I was always more into him as Romeo) and that's enough to get them through the night. But when you take away the name? If Leo is just some dude on Tinder? He might be kind of shocked by how few "normal" women are actually into him.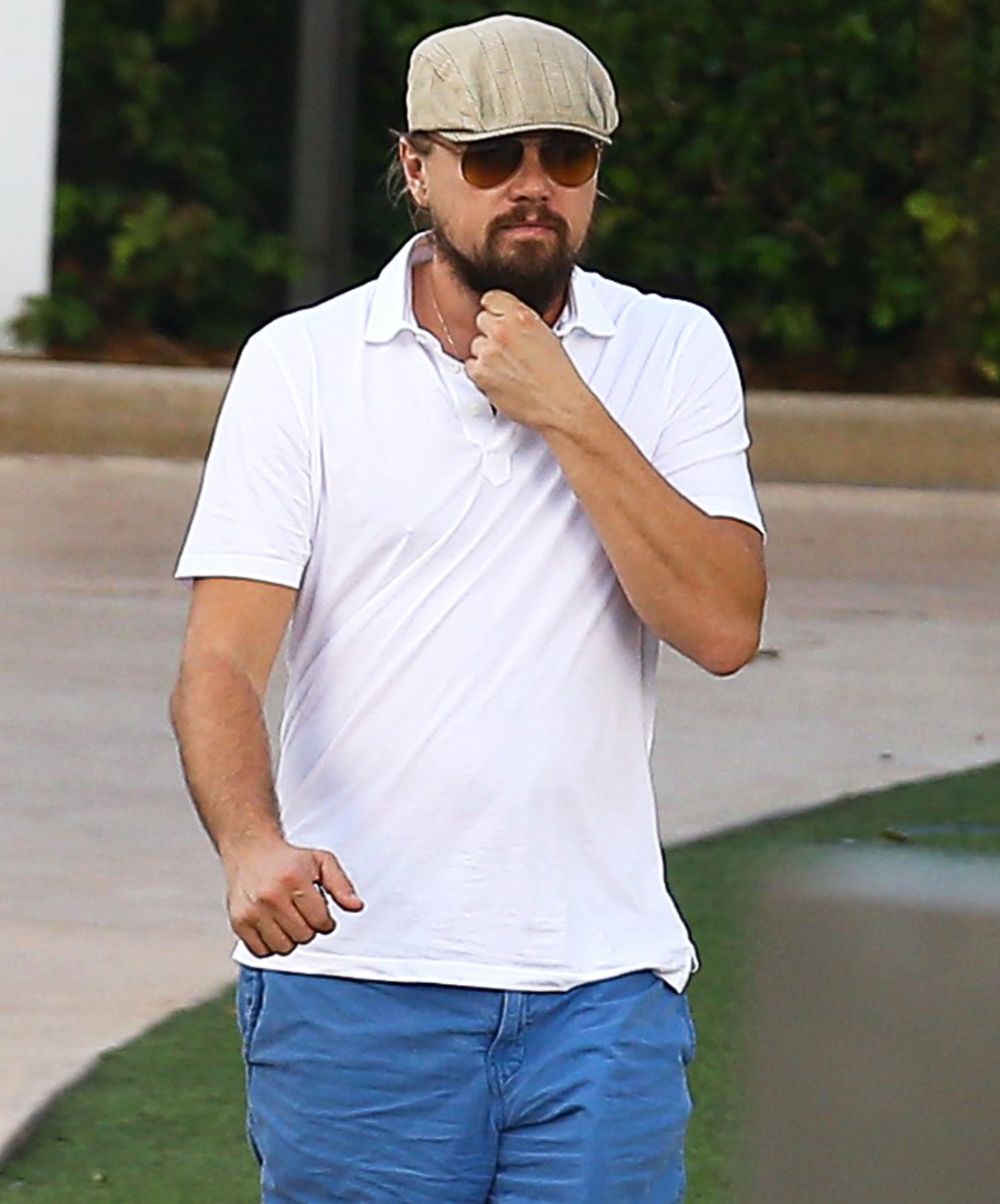 Photos courtesy of Fame/Flynet, WENN.