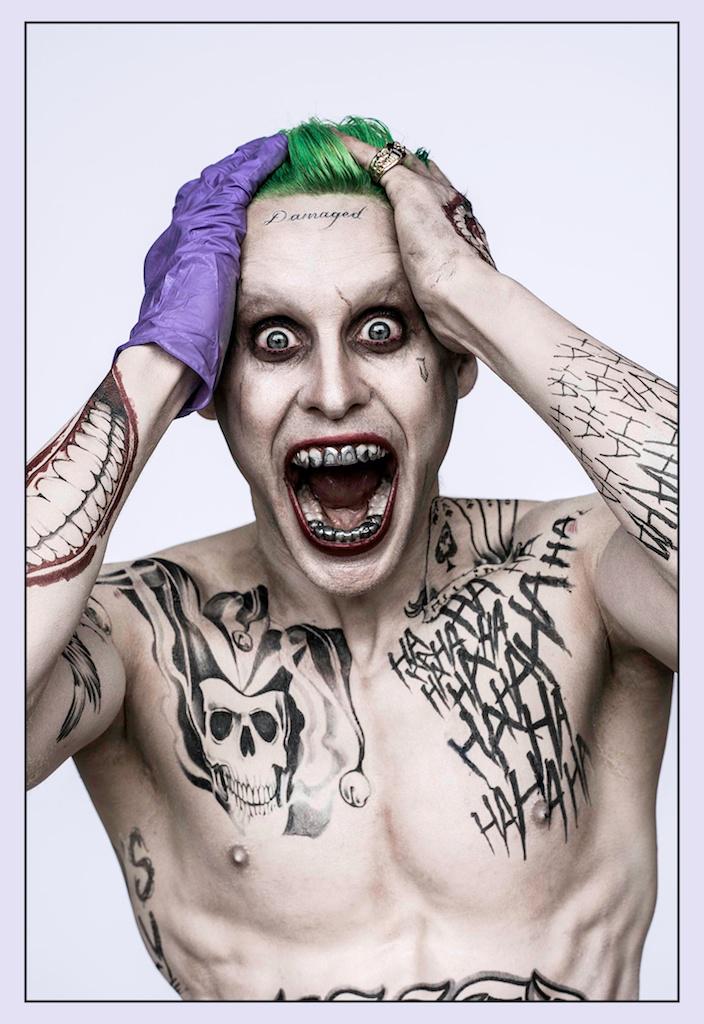 This is sort of old news, but it's still trending on Twitter after a few days. I wanted to talk about Jared Leto's version of the Joker since we covered his mid-stage Karl Lagerfeld look and shaved eyebrows. On Friday afternoon, Suicide Squad director David Ayer tweeted the final version of Leto in character. Officially, Ayer did this to mark the 75th anniversary of DC Comics creating the Joker supervillain. But let's get real. This Friday positioning left the comic nerd faction plenty of time to crack jokes over the weekend. Here's one of the best reactions and response firebacks:
@brockwilbur And his new catchphrase is "Have you ever danced to The Devil Wears Prada in the pale moonlight?"

— *Horse Noises* (@BKaslewicz) April 25, 2015
I also saw several tweets that alluded to Marilyn Manson (who would have been cheaper to hire), Macaulay Culkin's Home Alone character, and a shirtless Ben Affleck meme. In physical form, it's obvious that DC is trying too hard. The hair, the single glove, and the grillz are fine. But the tattoos went into overkill, especially the "damaged" forehead tat. We already know the Joker has serious issues without DC spelling it out for us dummies. I don't know what to make of the shaved pits. That's probably a deep meta-reference that we couldn't possibly understand. Badass Digest believes Leto's Joker hails back to the late 1980s Killing Joke graphic novel, which presents Batman and the Joker as twin sides of the same tragic coin.
No matter what, people will pick on Jared's portrayal of the Joker. He's following up on Heath Ledger's Oscar-winning performance, which has been romanticized in the years following Ledger's death. Jared has also won an Oscar, and Suicide Squad will be his first followup role. David Ayer says that Jared's take on the role is "majestic." Jared describes the Joker as a "nearly Shakespearean character, this beautiful disaster." Eh. I don't hold much confidence for DC to not mess this up. They're making everything too "dark" now with a rumored "no jokes" movie mandate. Why so serious?
Ayer also recently tweeted this cast photo.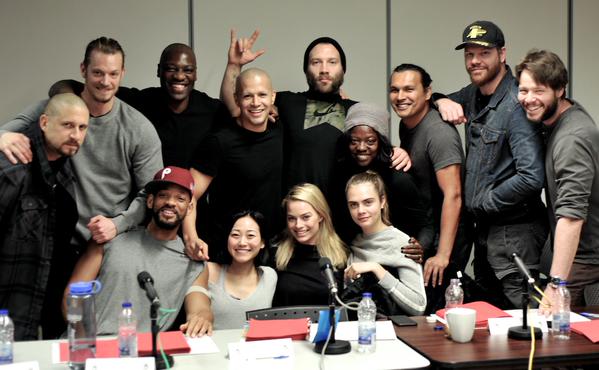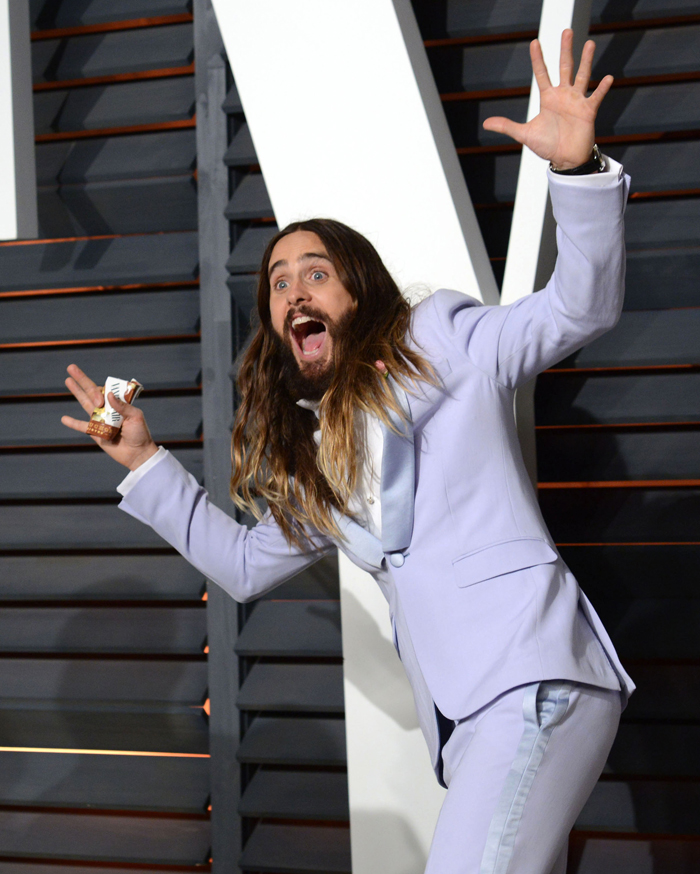 Photos courtesy of DC/David Ayer on Twitter, Fame/Flynet & WENN