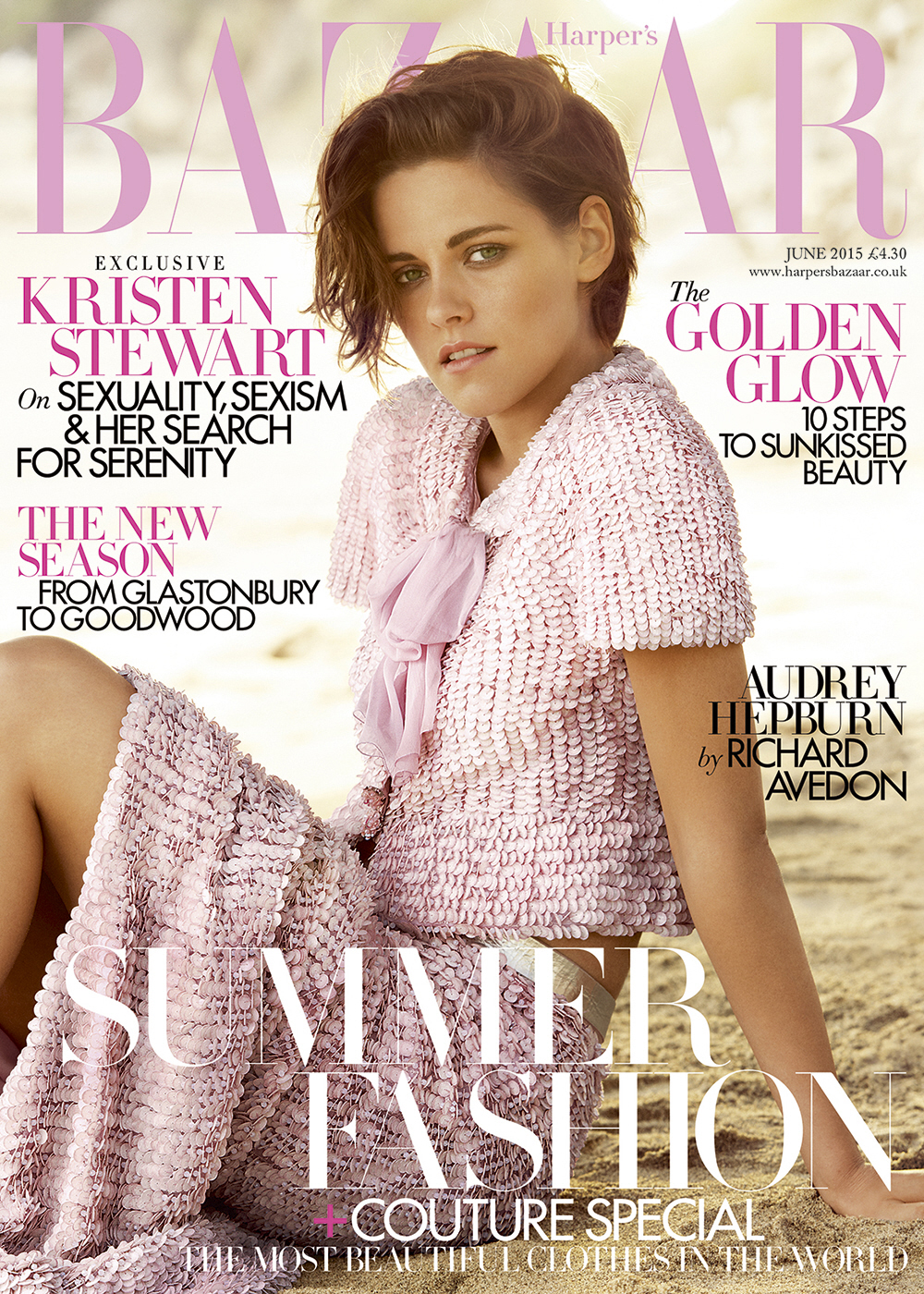 I included a preview of Kristen Stewart's Harper's Bazaar UK cover in yesterday's links. I was actually waiting for any interview excerpts before I discussed the cover and editorial, even though this photoshoot is one of the best I've seen from Kristen in a while. Kristen is a pretty good "model" – she can look great with strong styling or very light, undone styling. For the past year or so, most of her magazine editorials have been with a tomboy-vibe, nothing girly or frilly. I enjoy the fact that Bazaar UK put her in this pink Chanel and posed her on a beach – the result is rather stunning, isn't it?
As for the interview… Bazaar promised us "sexuality, sexism and her search for serenity." Did they deliver? Eh. Some highlights:
Being famous at such a young age: "Having that much human energy thrust at you and then being critically analysed is obviously disarming. Control issues make me so nervous. It's not knowing what's going to happen. So what people were seeing was what happens when you are terrified. My palms sweat, my knees shake, I don't think I can stand in my heels, I'm breathing heavily, I feel nauseous. I'll be so nervous and then my body creates something to calm me down and I get so tired I'll just…' and she slumps over the table.

Hollywood is sexist: "Women inevitably have to work a little bit harder to be heard. Hollywood is disgustingly sexist. It's crazy. It's so offensive it's crazy."

On fame: "Fame is the worst thing in the world. Especially if it's pointless. When people say, 'I want to be famous' Why? You don't do anything."

Body image: "I'm a little bigger than sample size when I'm eating cheeseburgers and am happy and comfortable. If I'm stressed or working, the weight falls off. My weight and my sleep are tied to my nervous system. Sometimes I'll sleep for 12 hours a night and sometimes sleep just doesn't exist for me for a couple of months."

Filming sex scenes: "I only hate them when they're contrived. That's when it's grotesquely uncomfortable. On Twilight we had to do the most epic sex scene of all time. It had to be transcendent and otherworldly, inhuman, better sex than you can possibly ever imagine, and we were like, 'How do we live up to that?' It was agony. Which sucks, because I wanted it to be so good."
[From Harper's Bazaar UK and E! News]
So…not so much about "sexuality". Which is fine. Kristen doesn't have to confirm or deny anything, mostly because her actions speak louder than words, even if it makes the mainstream press uncomfortable with how to reference Kristen's girlfriend Alicia Cargile. Kristen does seem to have done a lot of growing up in the past few years. I like that she's gone back to her indie roots, and I think she'll probably figure out an interesting career path for herself long-term post-Twilight. And I do think she's telling the truth about being a nervous, fidgety, high-strung person. But I still don't understand people who can sleep for 12 hours at a time consistently. How do you DO that?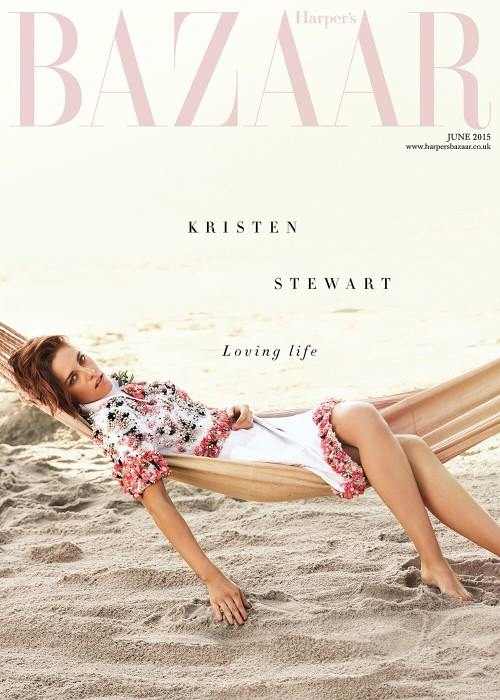 Photos courtesy of Harper's Bazaar UK.