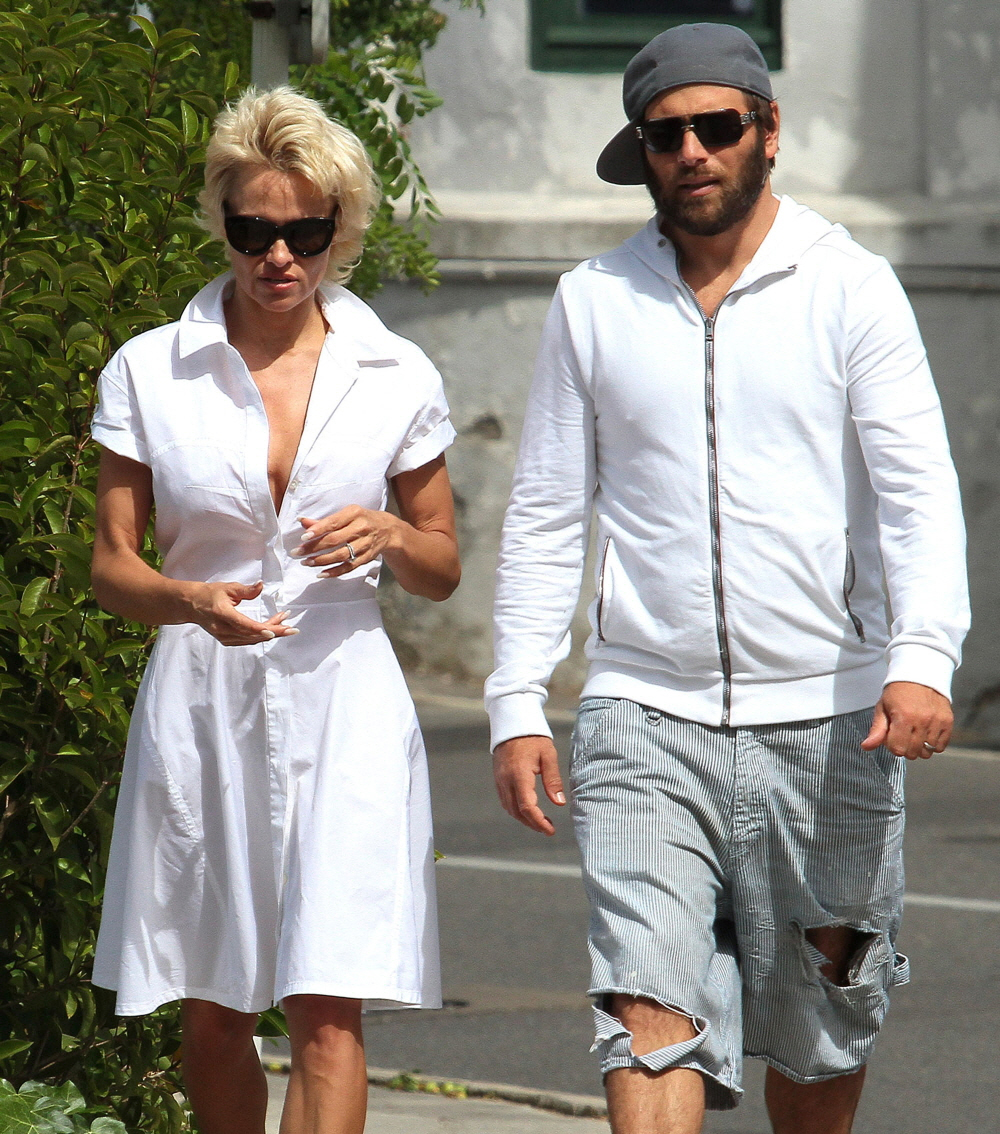 Pamela Anderson and Rick Salomon's relationship has always been full of drama. They were married once, years ago, and it ended in disaster. Then they got back together a few years ago and got remarried. Last July, Pam filed for divorce (again). Then they reconciled and Pam got the court to throw out the divorce filing, then they broke up again earlier this year and Pam filed for divorce again. The split seemed – at long last – to be the final break. Pam filed for a restraining order against Rick because he was threatening and harassing her online and in real life. Pam also said Rick had abused her (like, he tried to suffocate her during sex).
There were also stories that Pam was trying to get some of Rick's money – several months ago, Rick won $40 million in a poker tournament and if Pam and Rick divorced in California, it could be considered community property, I suppose. Rick always maintained that he's primary residence is in Nevada, which made for a sticky tax AND divorce situation. Basically, everything was a huge mess. But Pam and Rick worked it out – financially.
Pam Anderson is a million dollars richer today, and Rick Salomon is a lot happier … because we've learned they got divorced. Pam and Rick were in a nuclear battle — he filed for an annulment, and she filed for divorce. TMZ broke the story, Pam allegedly held Rick's dog Bumblebee hostage for a week, and then launched into a tirade that he was bad at sex … which didn't jive with various text messages she sent him.

But now we've learned Rick paid Pam just north of $1 million in return for the divorce. But Rick got something as well. Pam was challenging his Nevada residency, claiming he was a California resident who was trying to dodge taxes on a $40 million poker win. Nevada doesn't have state taxes. Now that they're divorced, Pam isn't contesting Rick's residency, so she's off his back. And Bumblebee is back with him, so happy endings.
I find it odd (?) that an animal-rights advocate like Pam would take her ex-husband's dog hostage for a week as part of financial negotiation. I'm not saying she mistreated Bumblebee, but taking the dog does seem like a really harsh move for Pam in particular. As for the $1 million payday… she probably could have gotten more if she held out for longer (or if she had kept Bumblebee hostage for more time?) but I think Pam's financial situation is pretty bad these days, and she probably didn't want to drag it out for months or years. A bird in the hand, etc.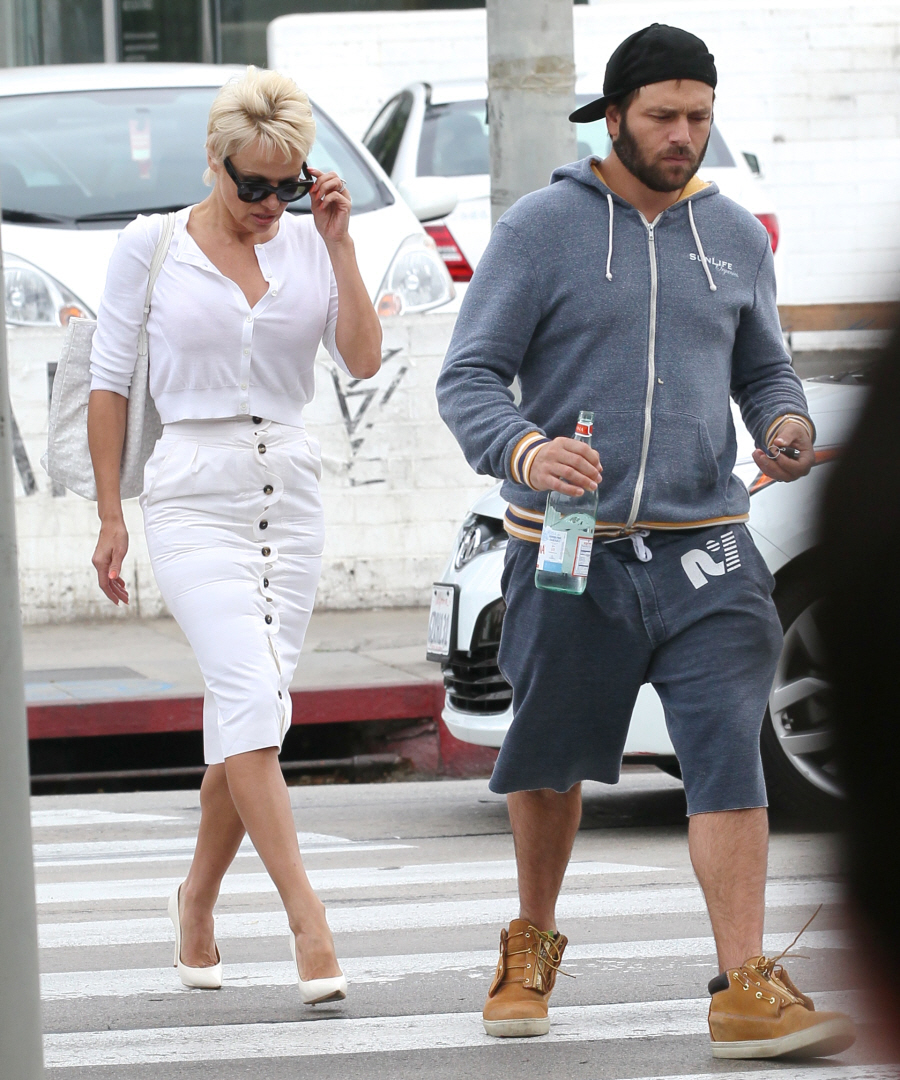 Photos courtesy of WENN, Fame/Flynet.