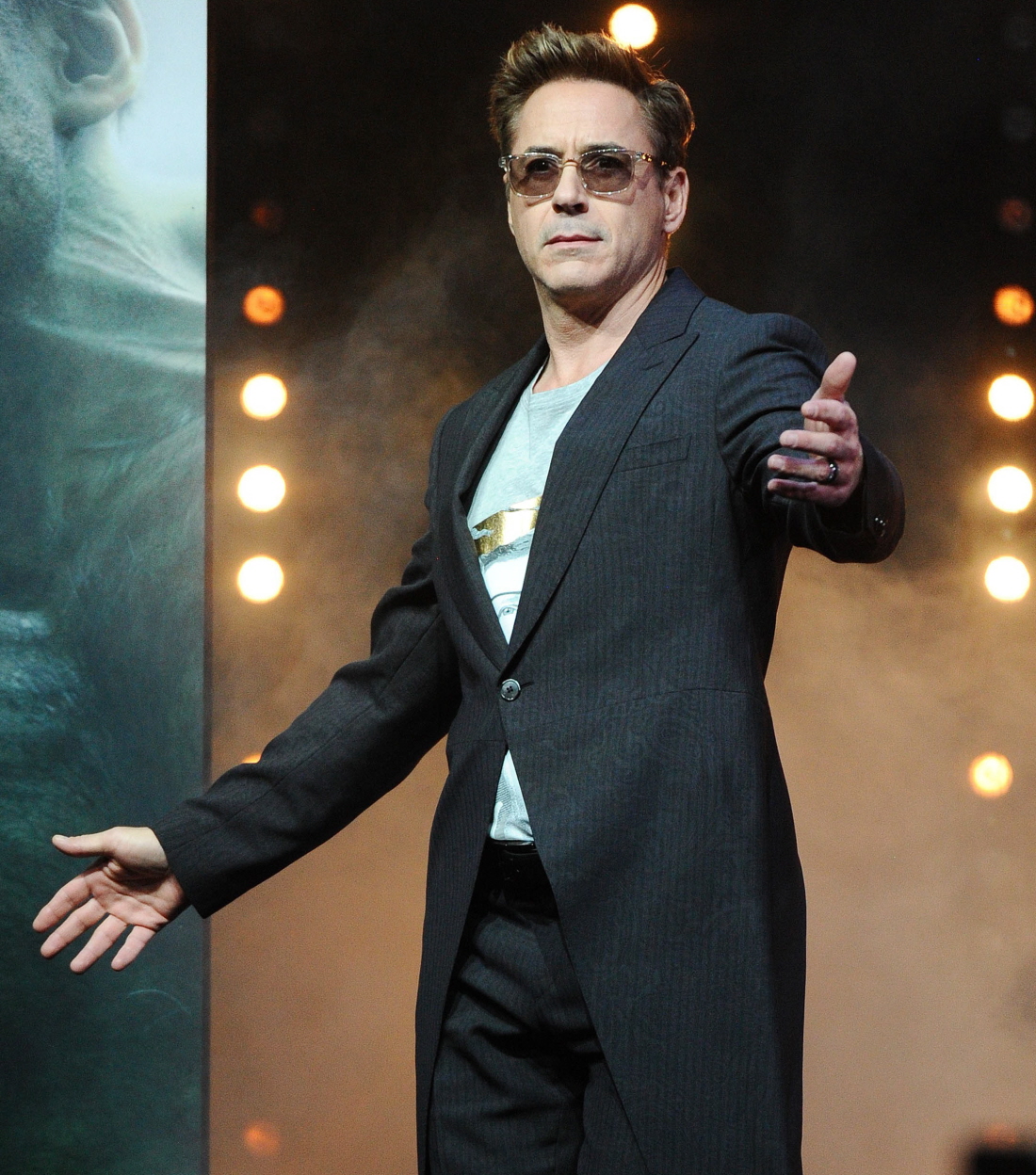 At this point, I'm actually starting to worry that there's something wrong with Robert Downey Jr. I've been covering him for years, and while there's always been a cockiness, he's been able to "keep it real" too. RDJ has always been mercurial and moody, of course. But "mercurial" doesn't explain the epic clusterf—k of offensive words and behavior coming out RDJ during this tour. Yesterday, we discussed RDJ's terrible Howard Stern interview, where he finally commented in-depth about walking out on the interview with Krishnan Guru-Murthy. The words RDJ used were… inappropriate.
But Stern didn't ask RDJ about his comments last week regarding Alejandro Inarritu – go here to recap the whole story. The basic gist: a Guardian journalist fed RDJ some months-old quotes that Inarritu made about superhero films in general and how they are a "cultural genocide." RDJ's response? "I respect the hell out of him. I think for a man whose native tongue is Spanish to be able to put together a phrase like cultural genocide just speaks to how bright he is." Which many took as racism-tinged shade. As I have said a few times in the days following that incident, RDJ still hasn't said one word about it. No apologies, no explanations. Until now. When he got his publicist to cover his ass.
Robert Downey Jr. intended to be complimentary with a statement about Mexican-born director Alejandro Inarritu that some have interpreted as racist, the actor's publicist said Wednesday.

"Taken in the proper context of the interview, it is intended to be, and is, complimentary," said Downey Jr.'s publicist Alan Nierob.

A representative for Inarritu did not immediately respond to request for comment.
We actually saw RDJ's response in context, because pretty much every site embedded the video (as I did again below). You can see RDJ say that he "respects the hell" out of Inarritu, just before he basically says that most Spanish-speakers are morons and Inarritu is the rare one who can put together a phrase like "cultural genocide." I've already ranted about this last week, so don't get me started again. It's so patronizing and white-privilege-y to say anything along the lines of "wow, your English is great!" UGGGGHHHH.
What interests me is that RDJ's publicist had to come out here and say something. And it's not even an apology, it's just a half-assed, no-one-will-believe-it-but-we-have-to-say-something clarification. What's wrong, RDJ? Did someone get pissy and refuse to actually say the words "I'm sorry, I shouldn't have said that"?
Photos courtesy of Fame/Flynet.