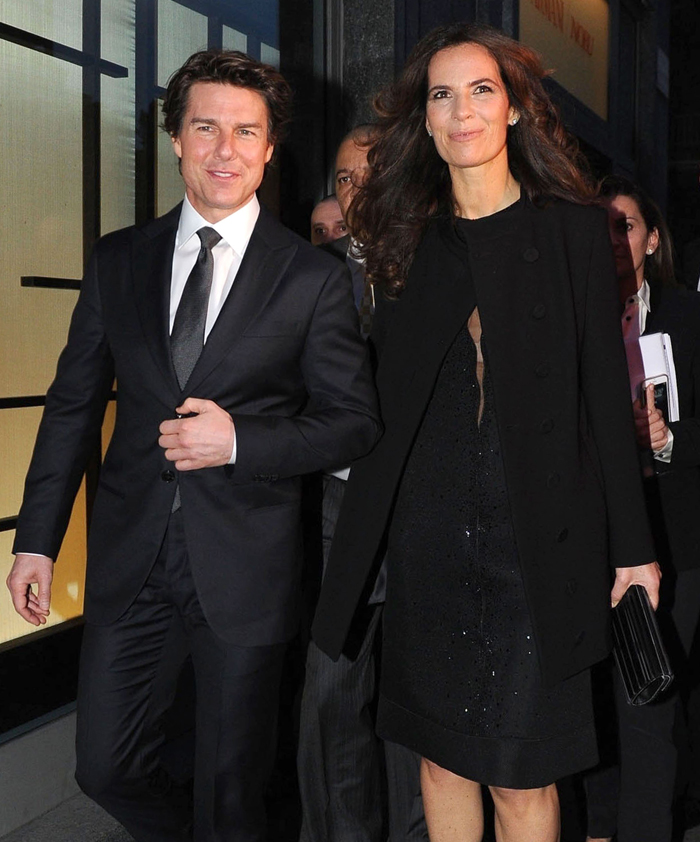 Tom Cruise attended last night's Giorgio Armani 40th anniversary party in Milan. Other celebrities, like a sockless Chris Pine and a dapper Boy George (wearing Pharrell's hat), came out too. Leonardo DiCaprio showed up and managed to keep a low profile (perhaps due to chatting up models). Tom posed for countless selfies with other guests. No matter what we hear about Scientology, Tom keeps coming out ahead with fans.
It's worth noting that Tom made a special point of taking "some time off from his hectic work schedule" for this event. He managed to fly into Italy, although he hasn't seen his own daughter in over a year. Tom made a grand entrance with Giorgio's niece, Roberta Armani, on his arm. They look cozy, right? Tom probably wishes he could land Roberta, but hobnobbing with Armani-clad celebs is part of her job. A few years ago, The Telegraph praised Roberta as being an incredible asset to the Armani empire. She "shows up to hold Anne Hathaway's hand through fitting after fitting" and has helped David Beckham on his Armani shopping trips. She's paid to make celebrities feel comfortable, and Tom feels uncomfortable without a woman on his arm.
So I'm sure there's nothing coupley going on here, but don't get me wrong. I'd have a field-gossip day if Tom and Roberta actually became a thing. She must know better though. The LA Times notes how charitable Roberta is and how she's "become a lot more than Giorgio's niece. She's become a force in her own right." Roberts has no problem acting as "good Armani-clad arm candy" for the celebrities who wear the label. Tom would love to land Roberta, who is well-respected but would never overshadow the Tom show.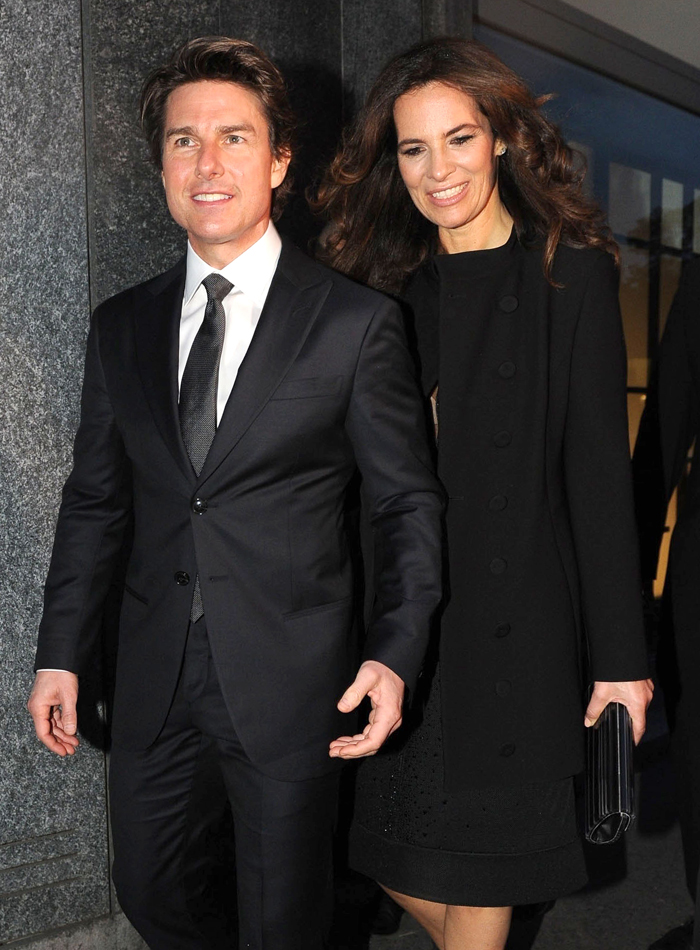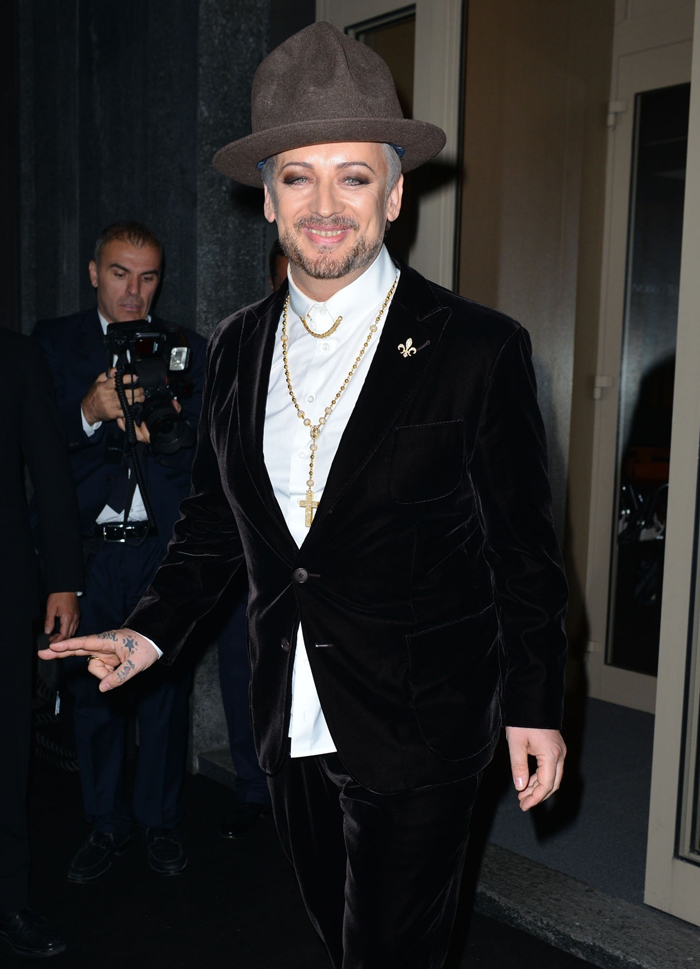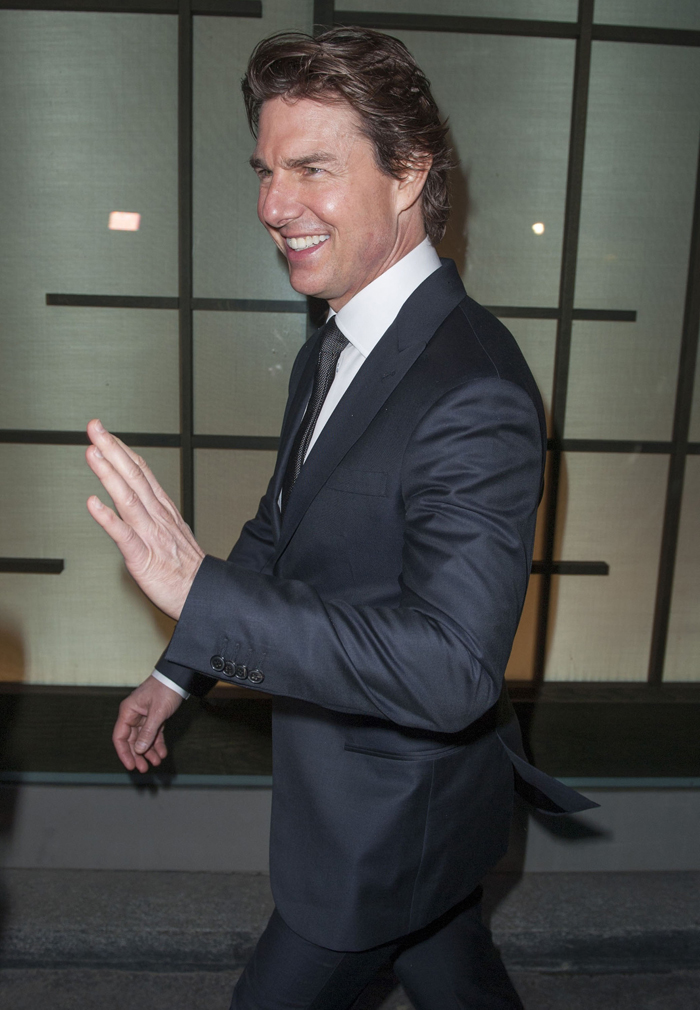 Photos courtesy Fame/Flynet